Thinking about getting a haircut but not sure what style to go for? Try a pixie haircut. A pixie haircut is a fashionable haircut style for the woman who wants to try a new look by cutting their hair. It works for just about any hair type and face shape. Whether you have an oval, a round or diamond face, a pixie cut will look flattering on you.
There are so many different ideas and styles for pixie cuts. So you have to look through to find one that you actually like. Below are some gorgeous pixie haircut ideas you might want to try. You can even create your own style with inspiration from these.
Pixie cut with faded side
This is a total badass pixie cut. Aside from the hair color, I also love the little faded region of this haircut. It is a beautiful twist to the usual pixie cut.
Blonde pixie with bangs
How stunning is this blonde pixie with pink and blue bangs. It is a fun way to wear your pixie cut to make a bold statement. And I absolutely love the matching shade of pink lipstick.
Blue pixie haircut
This season, try this pixie cut with blue tousled hair on top that creates a side bang look.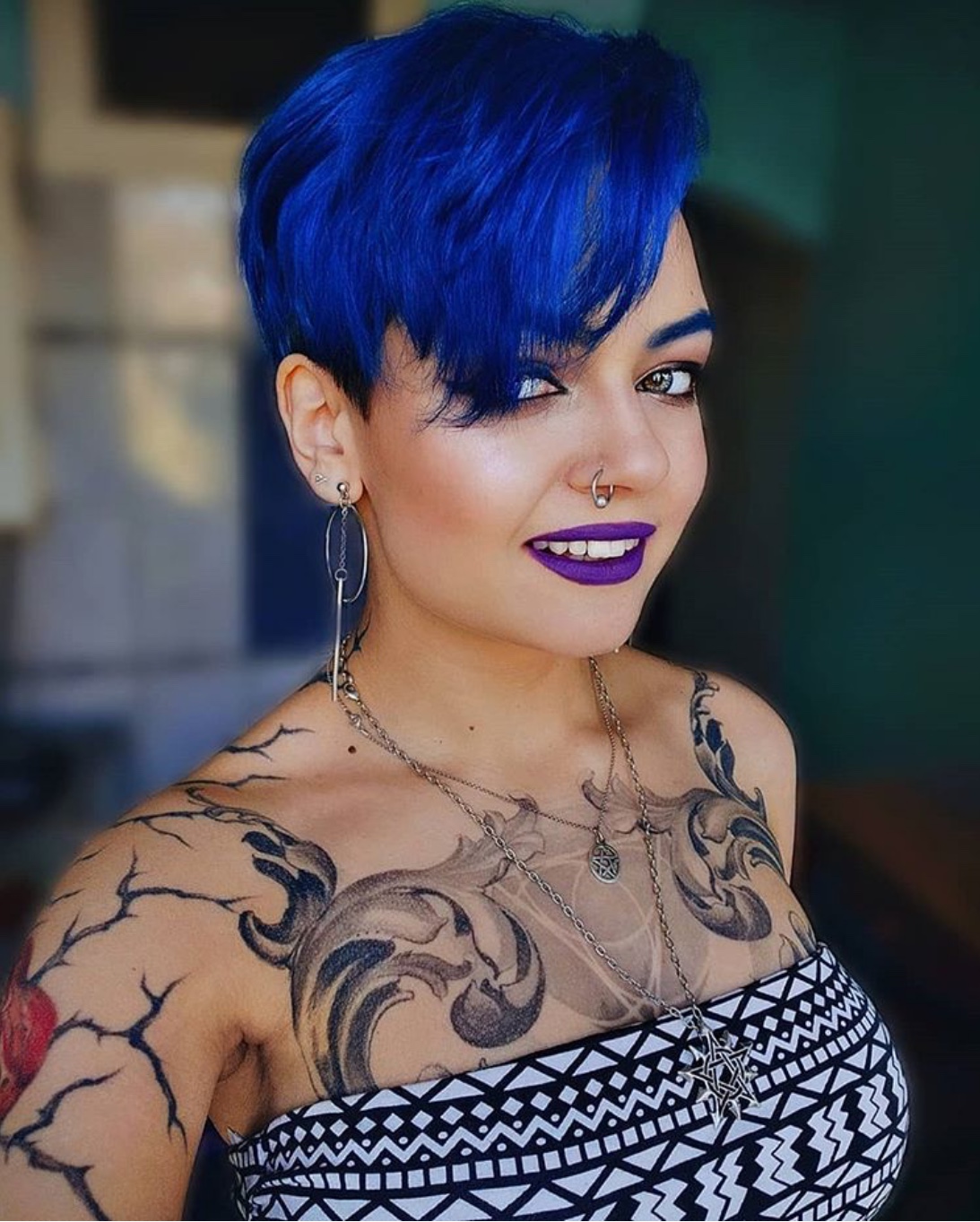 Photos: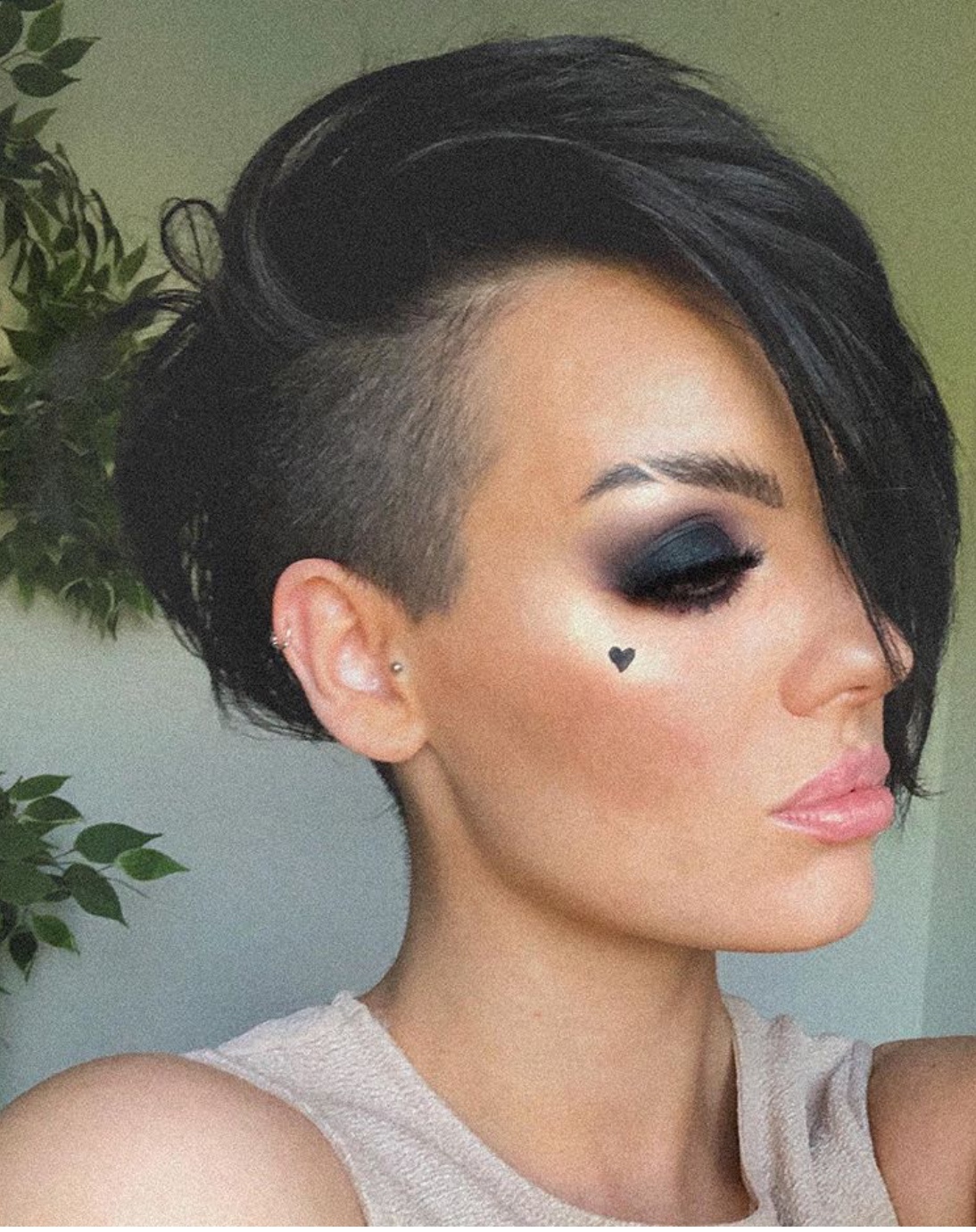 SEE ALSO: 
14 HOTTEST MEN HAIRCUT STYLES
16 SHORT CURLY HAIRCUT STYLES
6 HAIRCUT SYLES FOR WOMEN