At the moment, most of us are confined in our homes and aren't stepping out unless to get some neccessities but that doesn't mean we are not looking forward to a time where it will be okay to go out agin.
So we are using this time at home to rediscover ourselves and also find some inspirations.
If you want some fashion inspiration on outfits you can step out in, then here are some gorgeous ankara styles.
Gorgeous ankara dress styles
One shoulder off dress
I absolutely love this ankara dress design. The one shoulder off design makes it so stylish. The belly belt gives it a sophistiacted look. This dress can be worn for any occassion or to church.
V neck ankara dress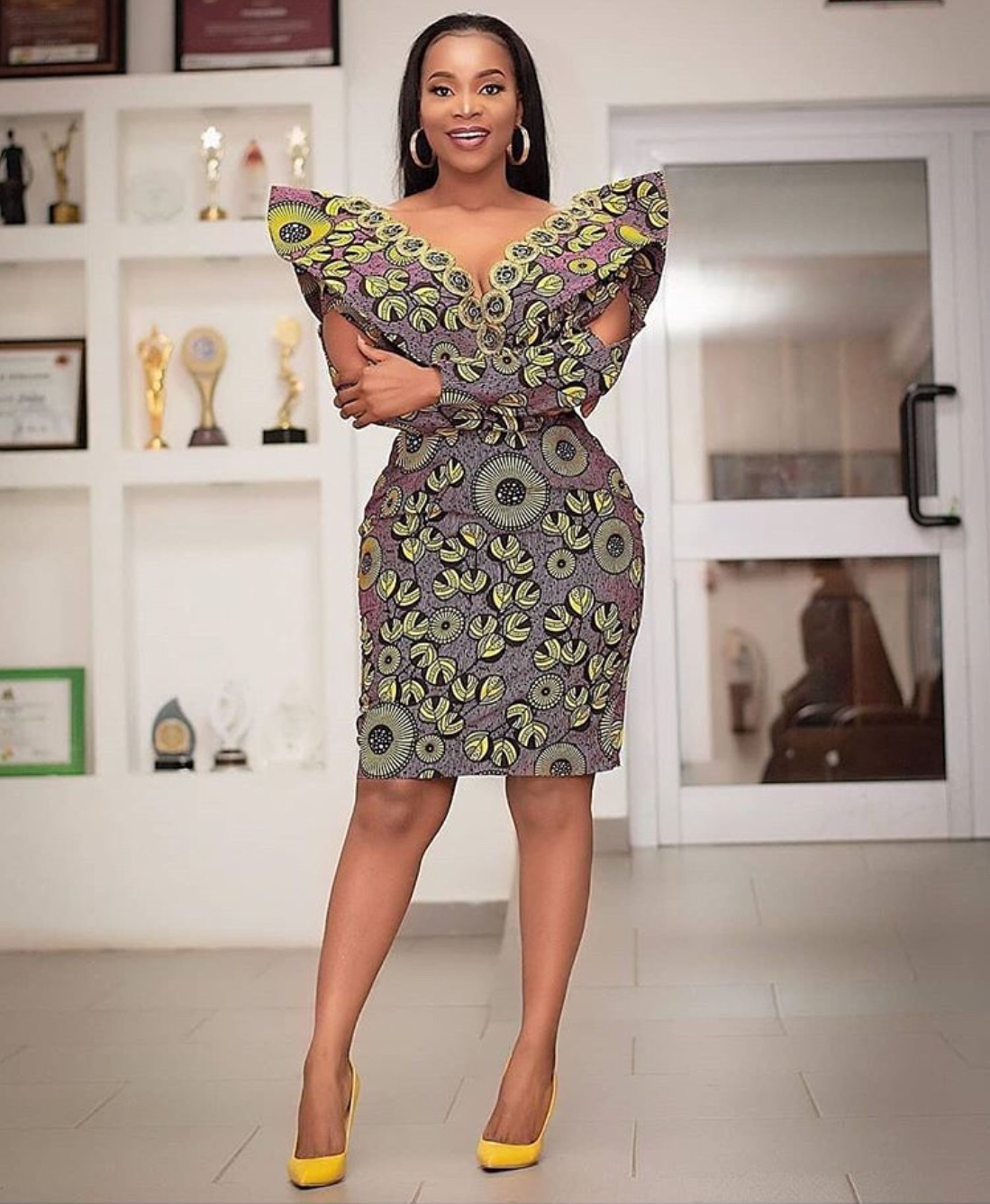 Benedicta Gafah looks gorgeous in this beautiful ankara dress. I especially adore the V shape neckline and how the top of the dress looks like a very big V.
Ankara kente dress
A simple yet beautiful kente dress with ruffle sleeve. Another gorgeous dress to step out in.
Ankara jumpsuit
How gorgeous is this ankara jumpsuit. Great look for the office.
Ankara skater dress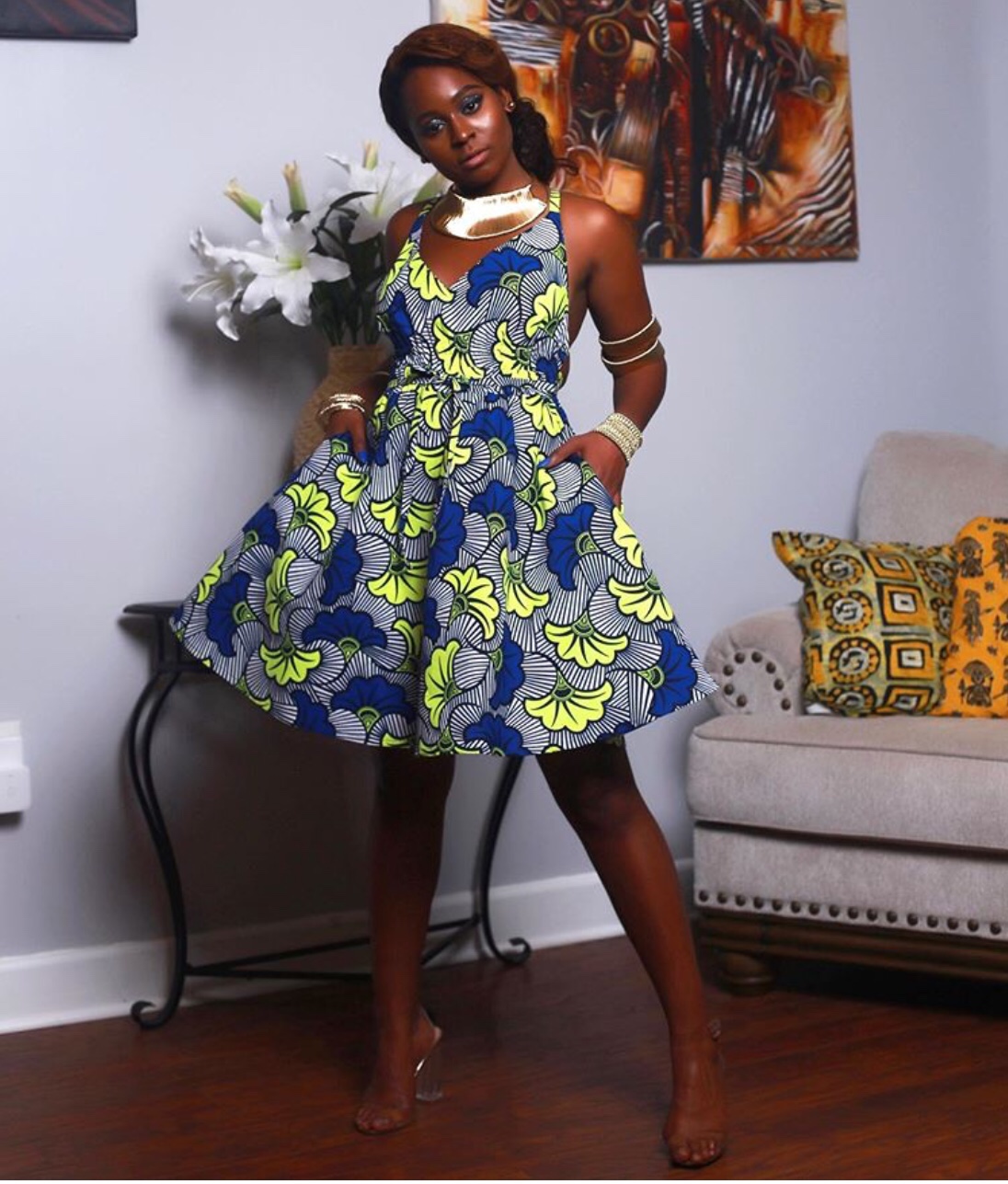 This is a simple skater dress yet she has styled it to make it look really glamorous. Great styling can transform any simple look. Just pair it with some statement jewellery and throw on a pair of heels and voila!….full glam.
Elastic dress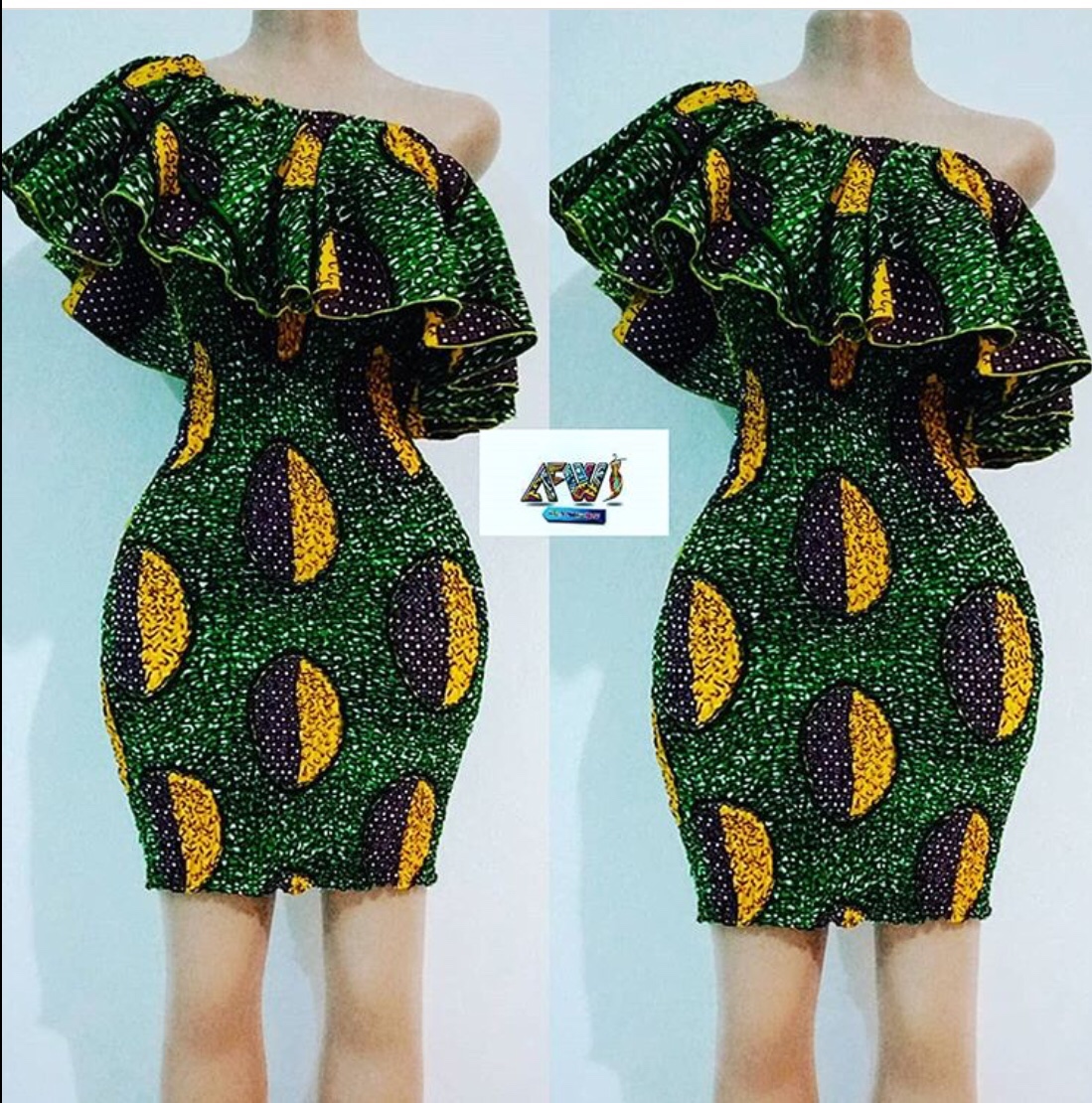 Another beautiful one shoulder off dress with ruffles sewn with elastic thread.
Bell sleeve dress
One thing I love about this dress is the bell sleeves. I also like how two different cloth pieces are used in the design.
Wedding guest dress
This dress will make a great wedding guest outfit. So beautiful
Ankara dress with lace
A beautiful ankara dress design. Again, I like the neck and also, I like how they used lace for the down.
Cute mix and match ankara dress
This will make a really beautiful party dress.
One shoulder off ankara dress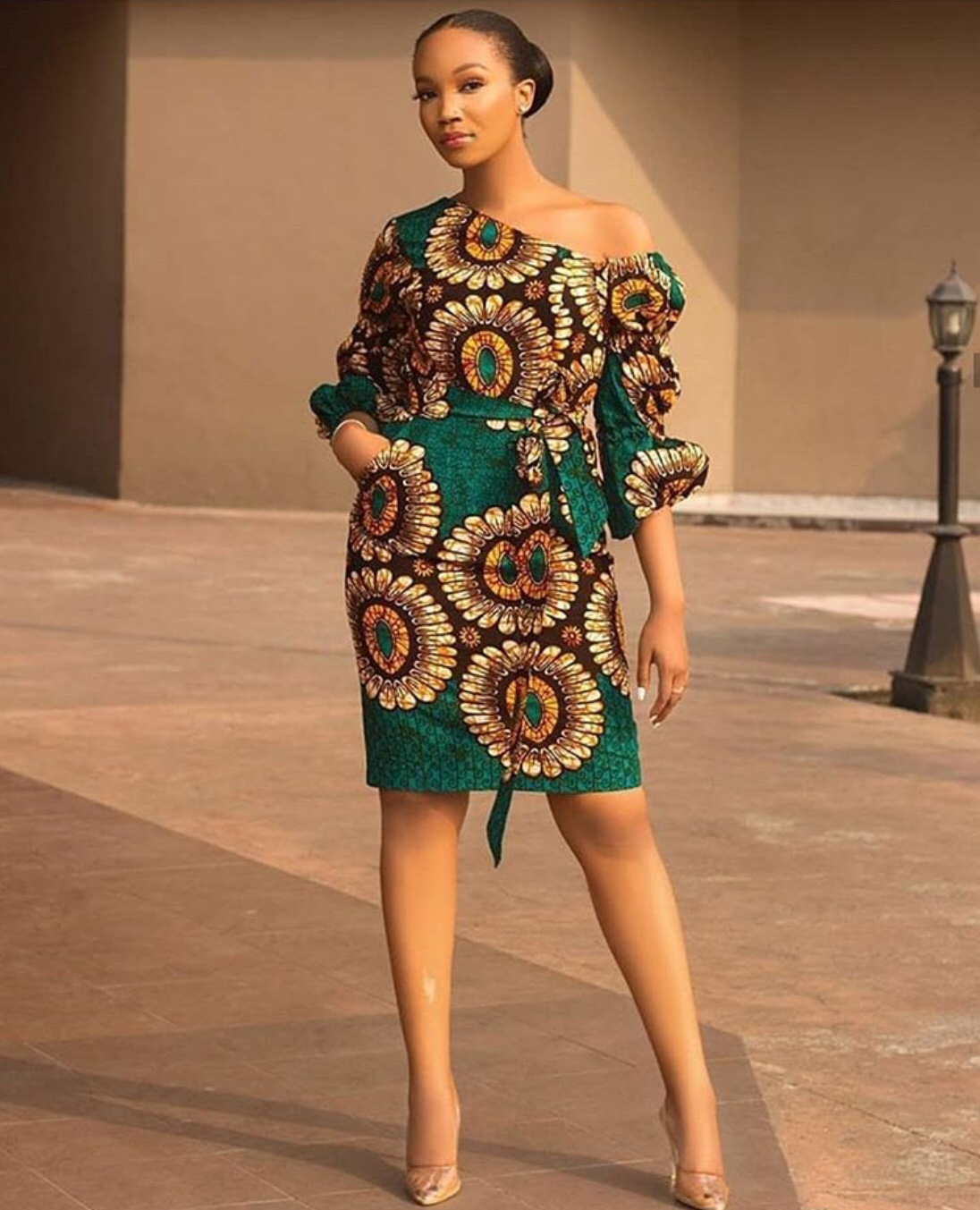 Another beautiful one shoulder off ankara dress style.
Ankara off shoulder top
A beautiful ankara top paired with a whiote jeans.
Ankara shirt dress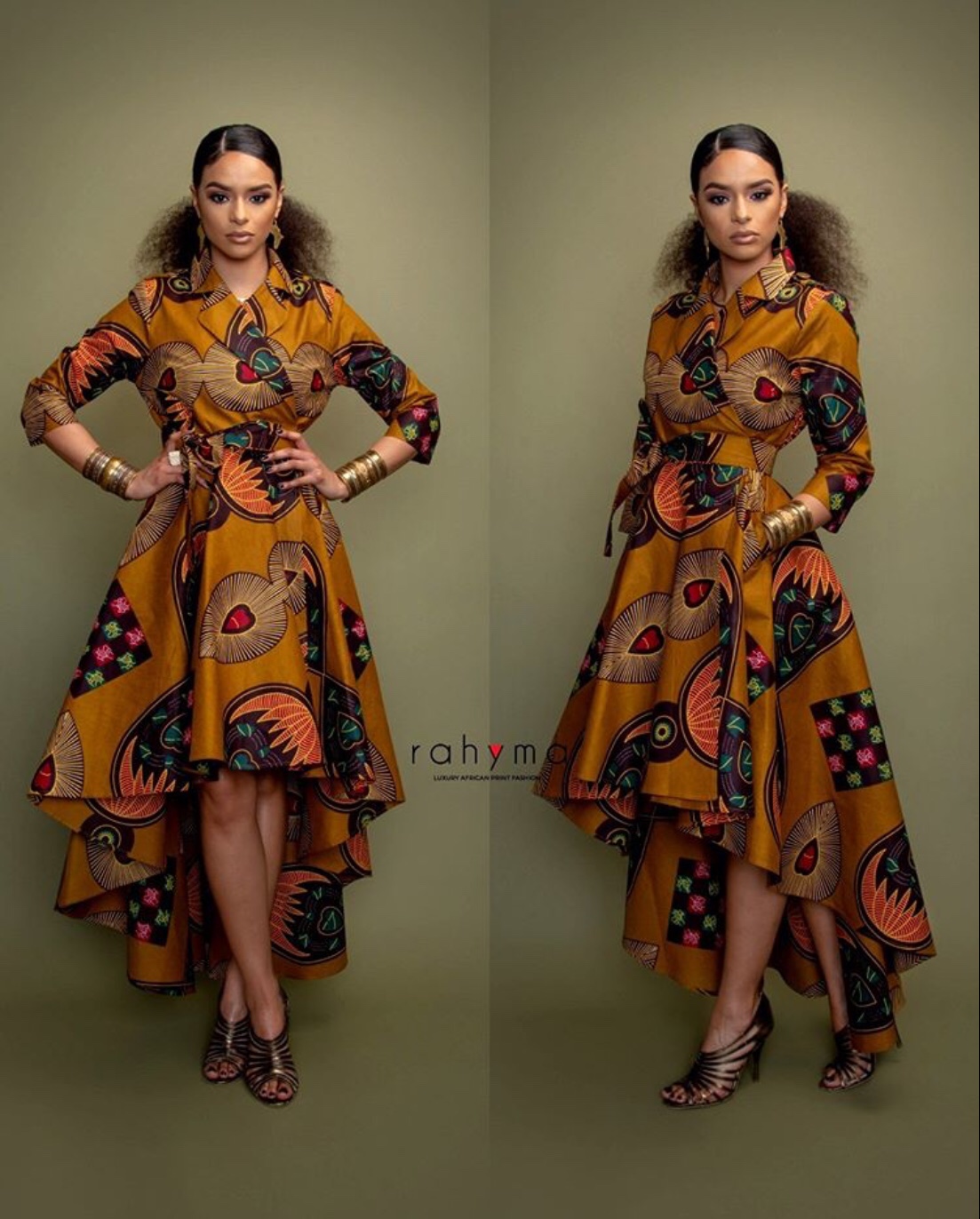 This outfit looks to me like a shirt dress with a twist. It's so gorgeous.
Ankara suit
A classy ankara dress look. Perfect for the office, a meeting or for church.
Mix and match two different pieces. Cute top paired with a maxi skirt with a side slit.
SEE ALSO:
40 GORGEOUS WEDDING DRESS STYLES FOR YOUR AFRICAN TRADITIONAL WEDDING
None of the images here is ours. If you see your photo here and you will like it to be taken down. Please contact us.