Want some beautiful wedding nail design ideas for your big day? Then browse through our collection.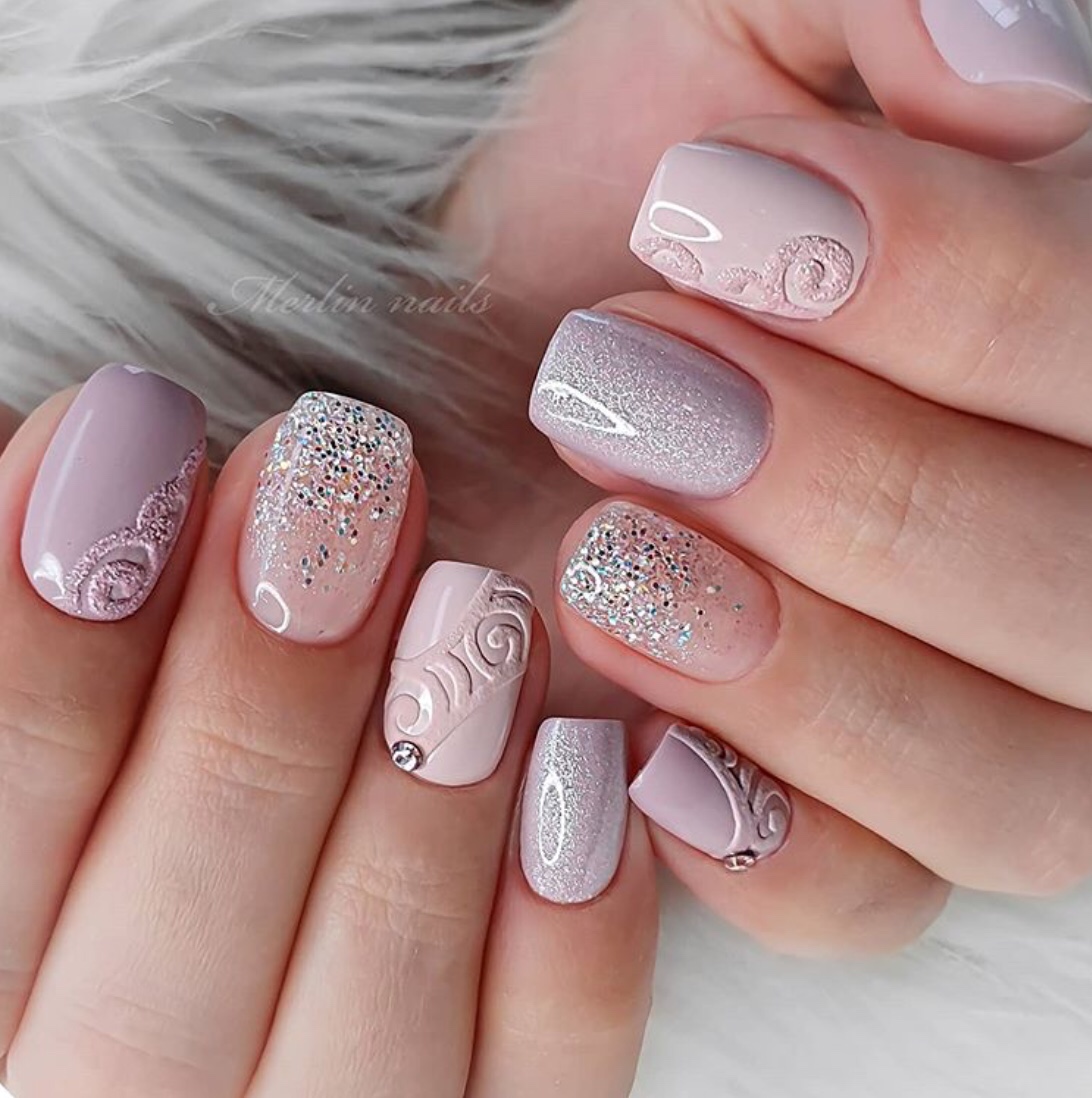 beautiful glitter nail design for wedding
Here we have pastel pink, pastel blue and white. Very gorgeous nail colours for wedding. Especially if it matches your bouquet.
You can also go for french nails design for your wedding. Here we have nude nails with white tips and crystals on the ring finger.
This purple nail can also be a great idea for your wedding if it matches your bouquet.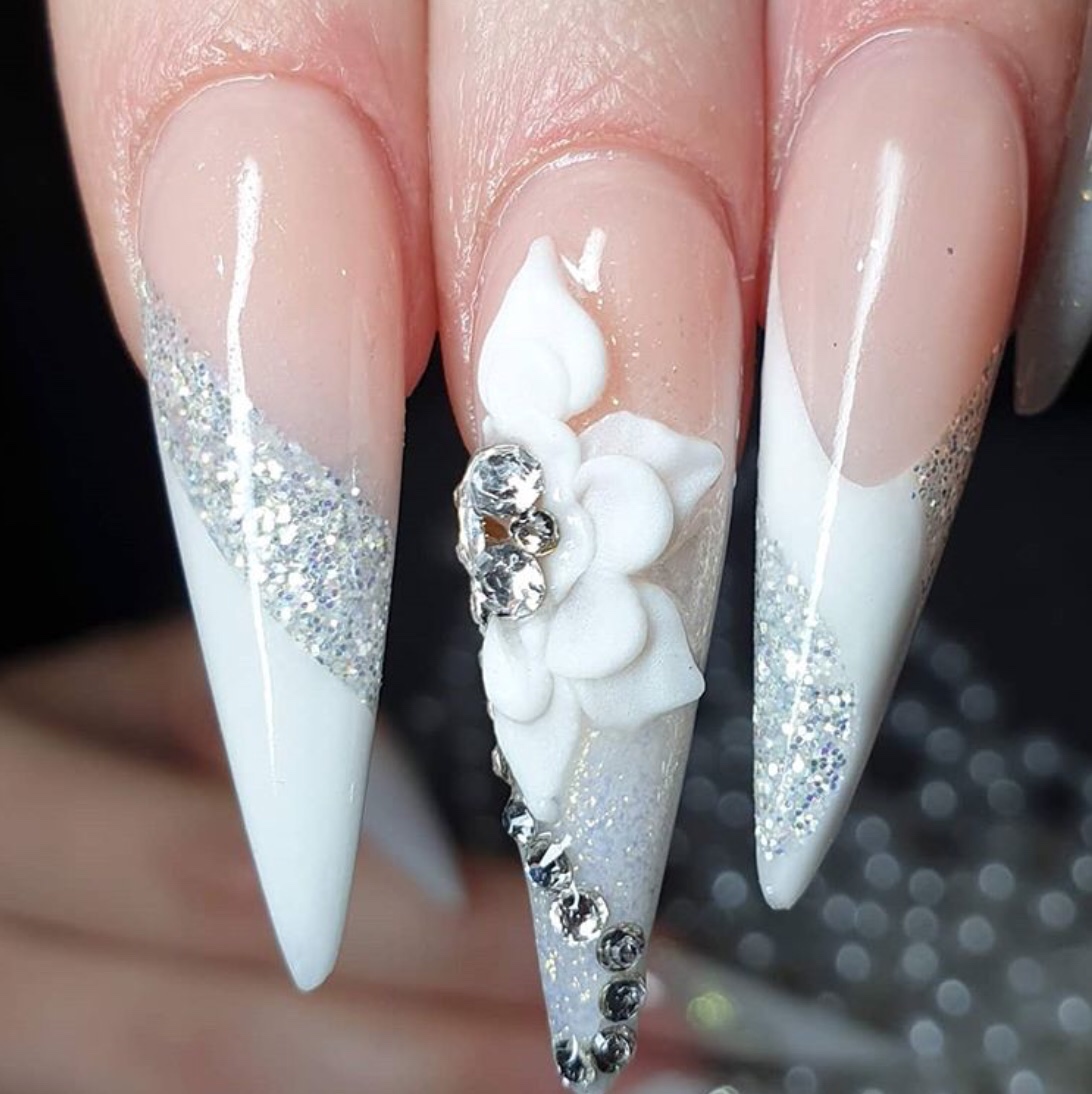 These white wedding nails prove that white nails aren't boring. The dried flower and rhinestones and glitter makes it all too gorgeous.
Pretty blue and pink ombre nail design.
You can also go for this white nail design with glitter and rhinestones.
These gorgeous stiletto nails are a perfect match for the oval engagement ring.
A soft pink wedding nail design with an accent glitter nail.
Beautiful nails accessorized with rhinestones.
Another gorgeous white wedding nail design idea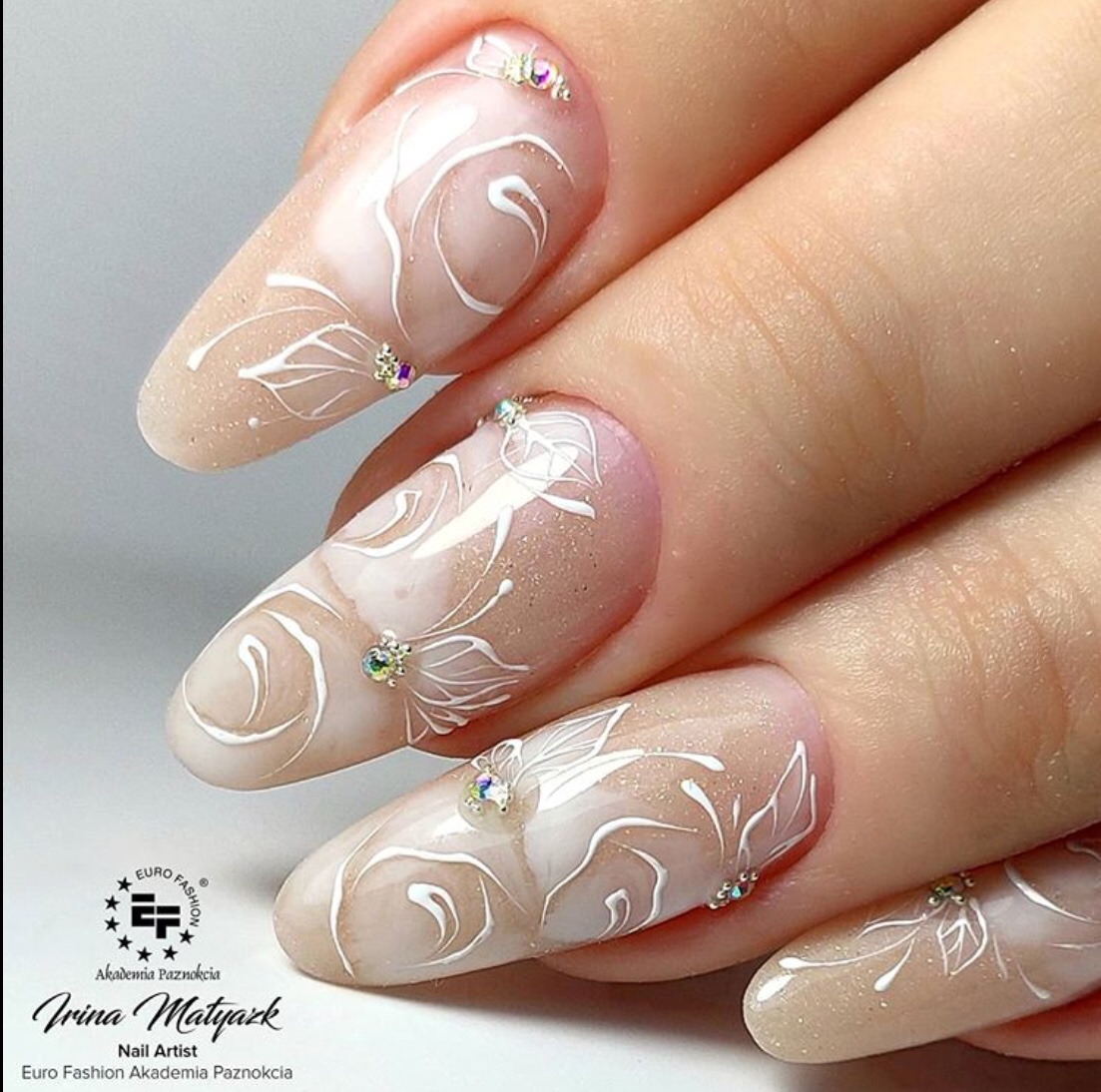 If you love nudes and flowers, then you will love this nail design with floral patterns drawn with whit nail polish.
Beautiful pink and florals nail design for wedding.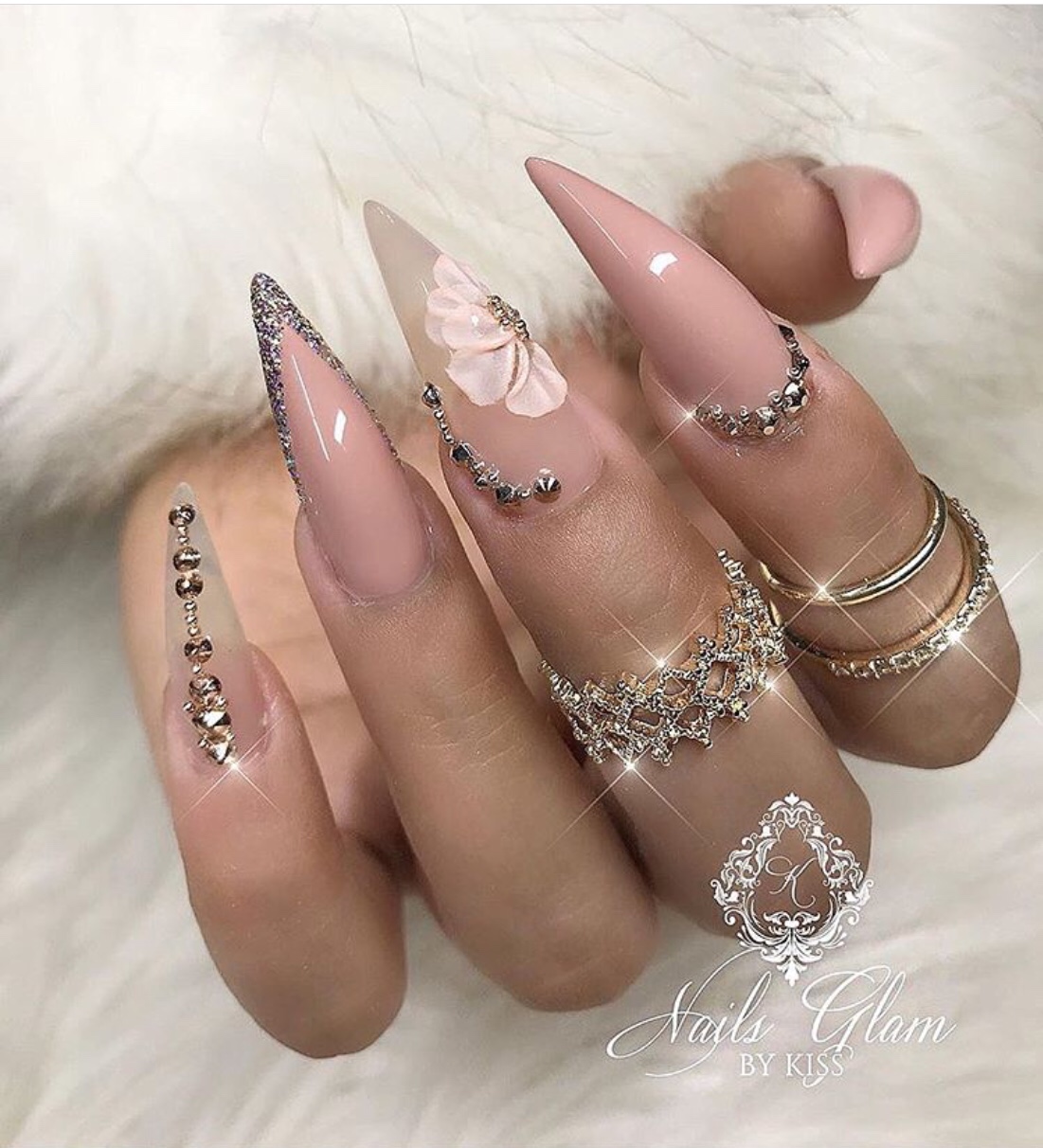 This design features sheer nails and nude stiletto nails that are adorned with beautiful nail gems. The middle one also has a dried flower on it.
Here we have vertical ombre nail design using pastel shades and glitter.
Simple yet chic french manicure
Another classy white nail design for wedding with silver glitter and rhinestones.
Elegant pink weddingnail design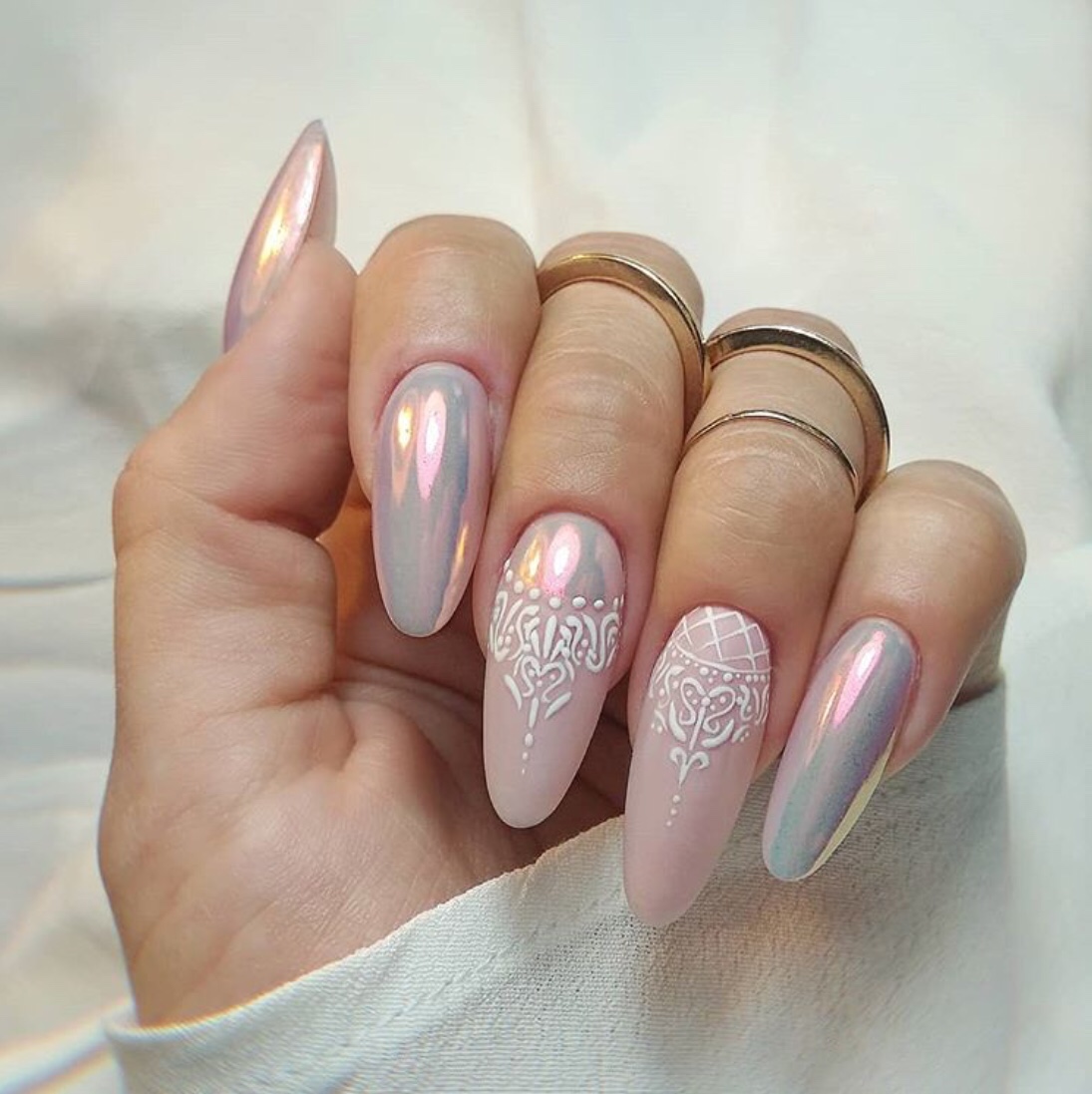 White coffin nails with glitter and nail studs.
Long pink stiletto nails
Beautiful cream and nude almond shaped nail design.
Long white nails accessorized with dried flowers.
Cute and short wedding nails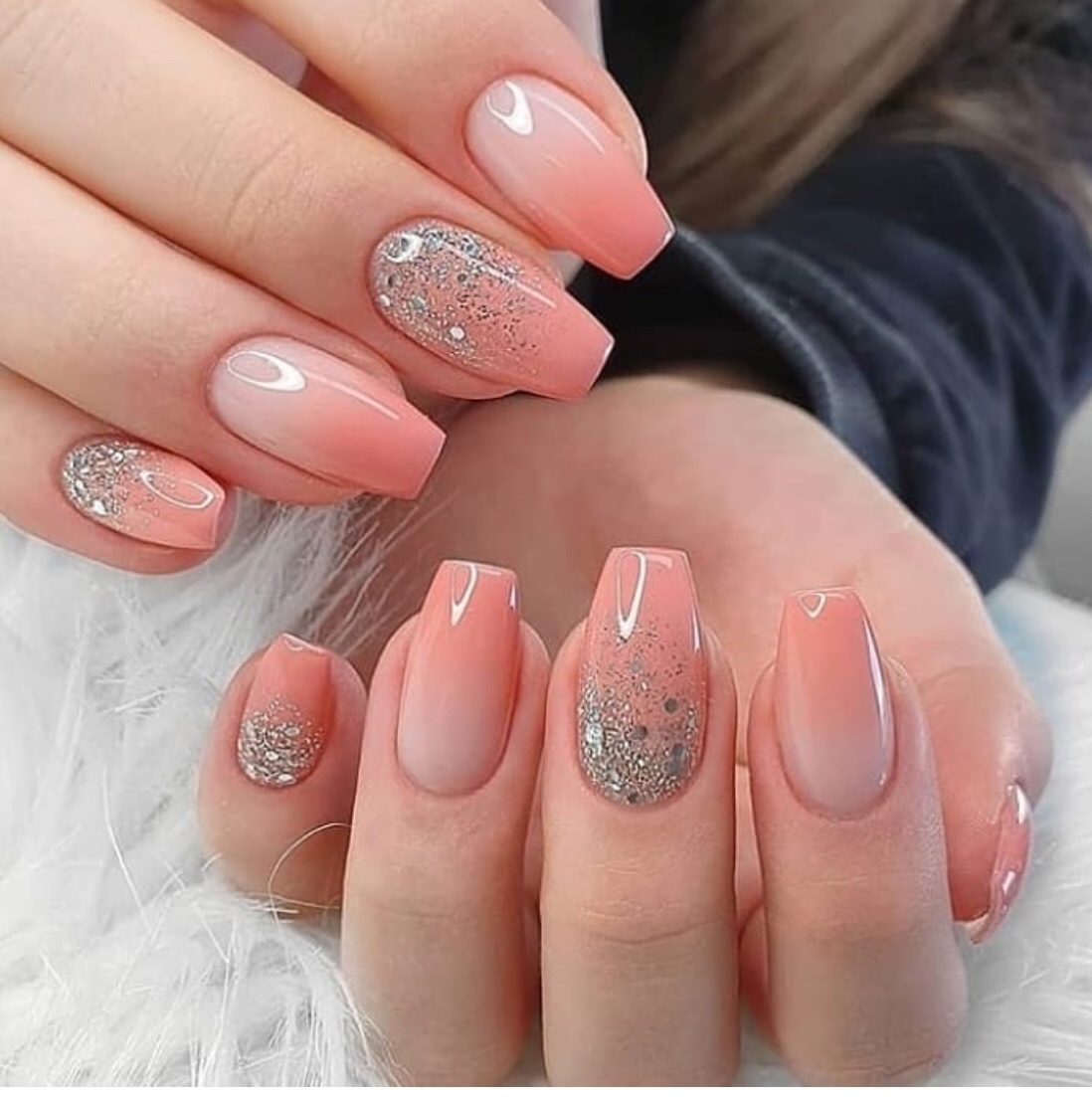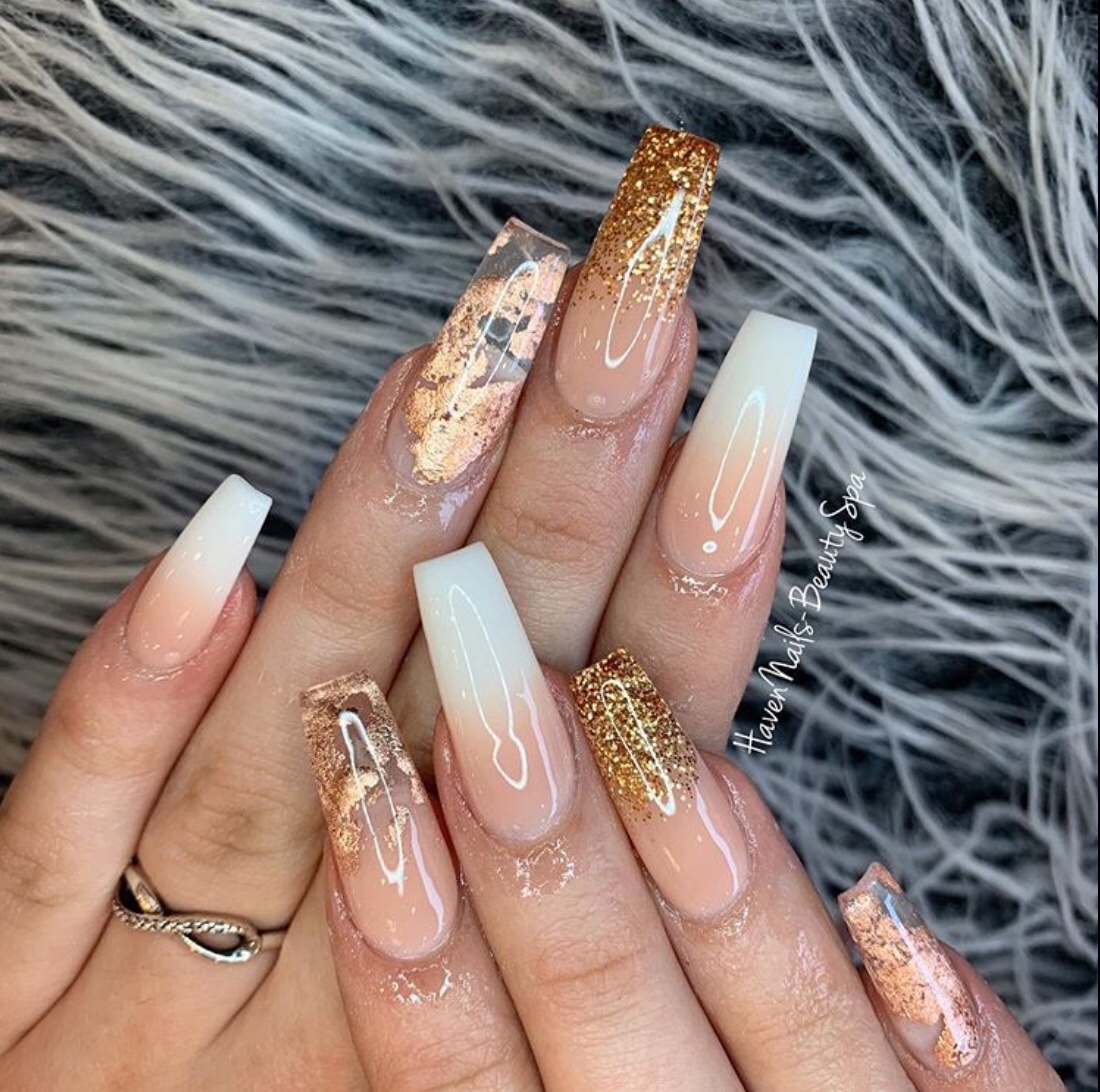 Pretty polka dot nails with flowers.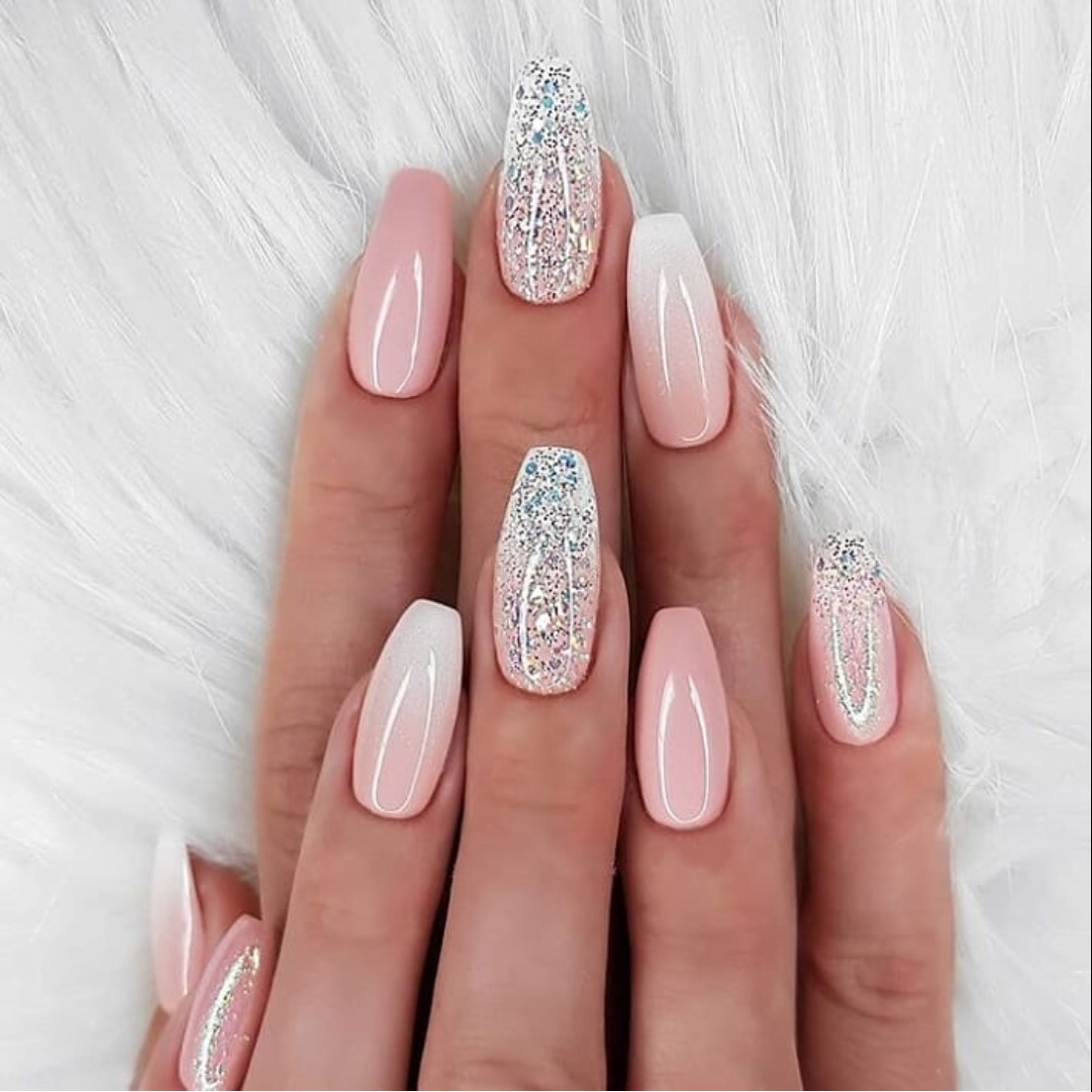 Ombre and glitter
Here we have beautiful sparkly french nails.
Another classic white nail design.
Soft pink and white ombre nail design.
Neon pink nails with white glitter polish.
Pink nails and sheer nails adorned withdried flowers.
Gorgeous nude and glitter nails.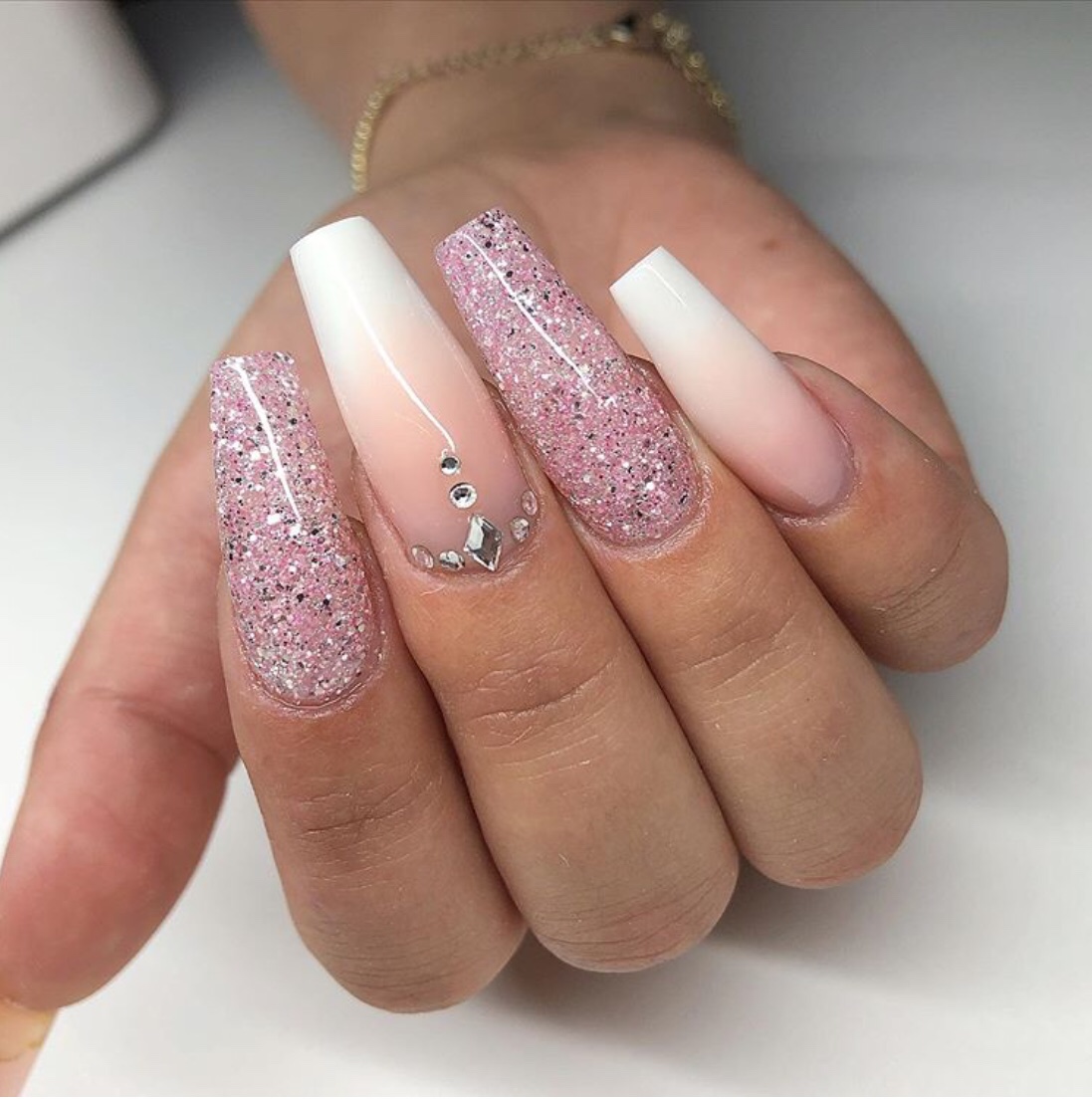 Here we have sparkly pink nails and ombre nails with nail studs.
Blue almond nails. Two of which are adorned with dried flowers.
Beautiful nail design with hearts
SEE ALSO: 
50+ FABULOUS BLUE NAIL DESIGNS
40+ GLAM DRIED FLOWER NAIL DESIGNS