Kente is a woven fabric made of cotton and silk. It is a special cloth in Ghana that is mostly worn on important occasions. It is the go-to fabric for most Ghanaian traditional marriages. It comes in different patterns and colours and it is very beautiful.
So we've rounded up some gorgeous kente styles for couples. If you are getting married and you want a kente style that will work for you and your partner, then browse through our collection.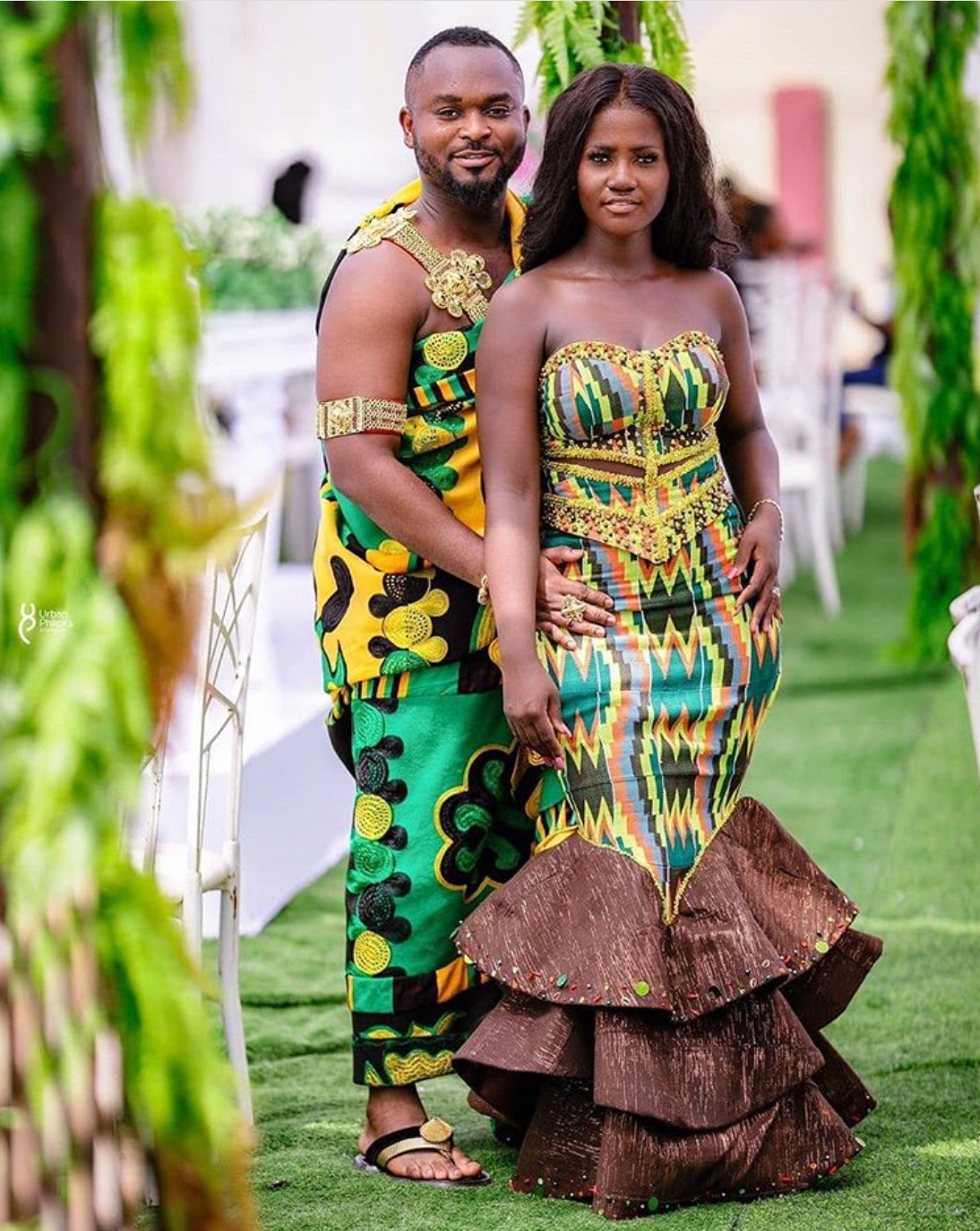 Beautiful green kente in different patterns for these couple. The brides's style is a no hands kaba( kaba referes to the top part of an outfit) with a mermaid slit (Slit refers to the bottom part of the outfit- which is usually a skirt).
Here, the bride's kente is orange and yellow and the groom's kente has a mix of colours that includes orange, blue, yellow and green. The bride's dress has a knee high slit and ruffles that runs from theleft hand to the right waist.
Here, the bride's style is an off shoulder peplum dress with sheath silhouette.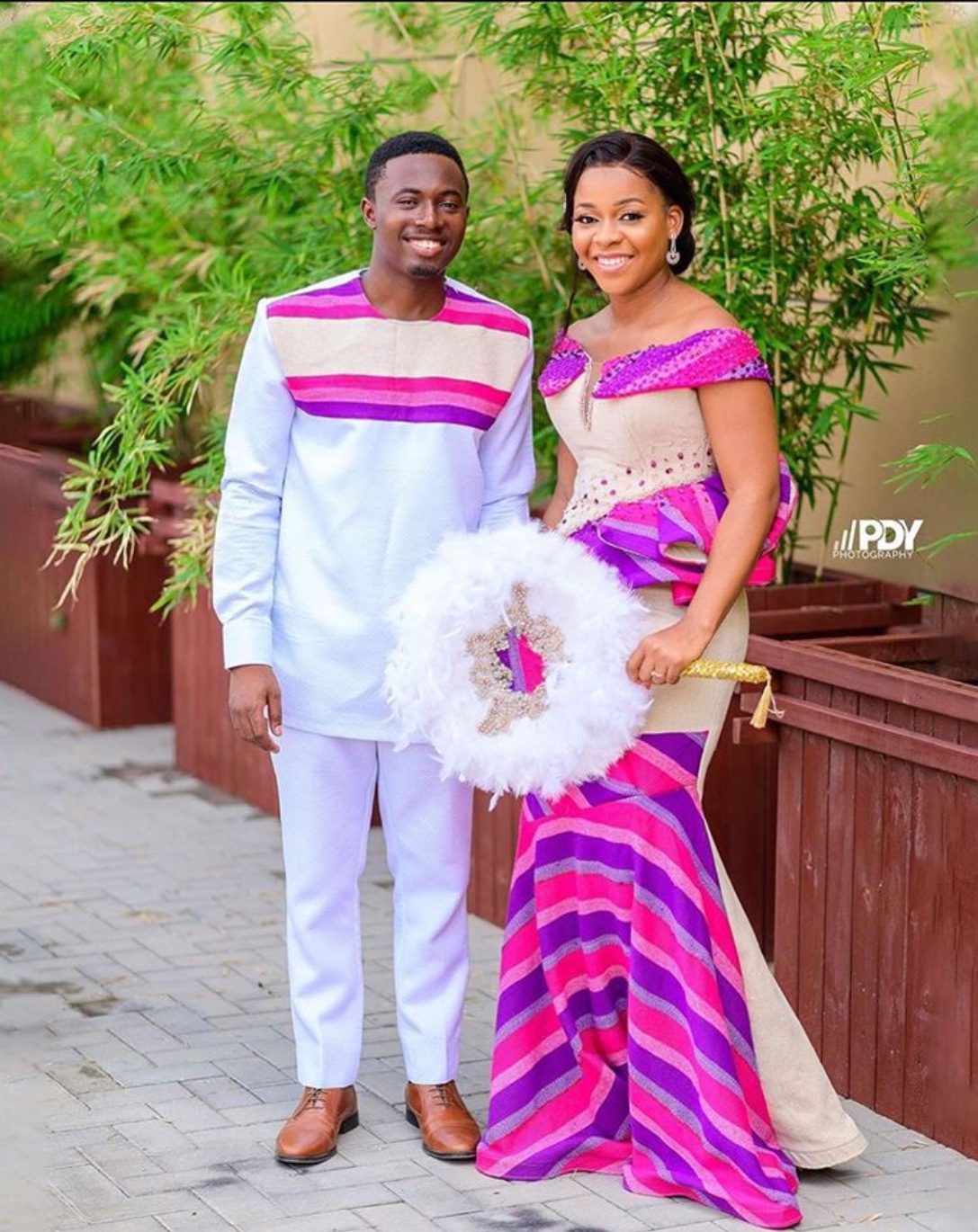 Another beautiful off shoulder kente style with ruffles to the side and mermaid silhouette.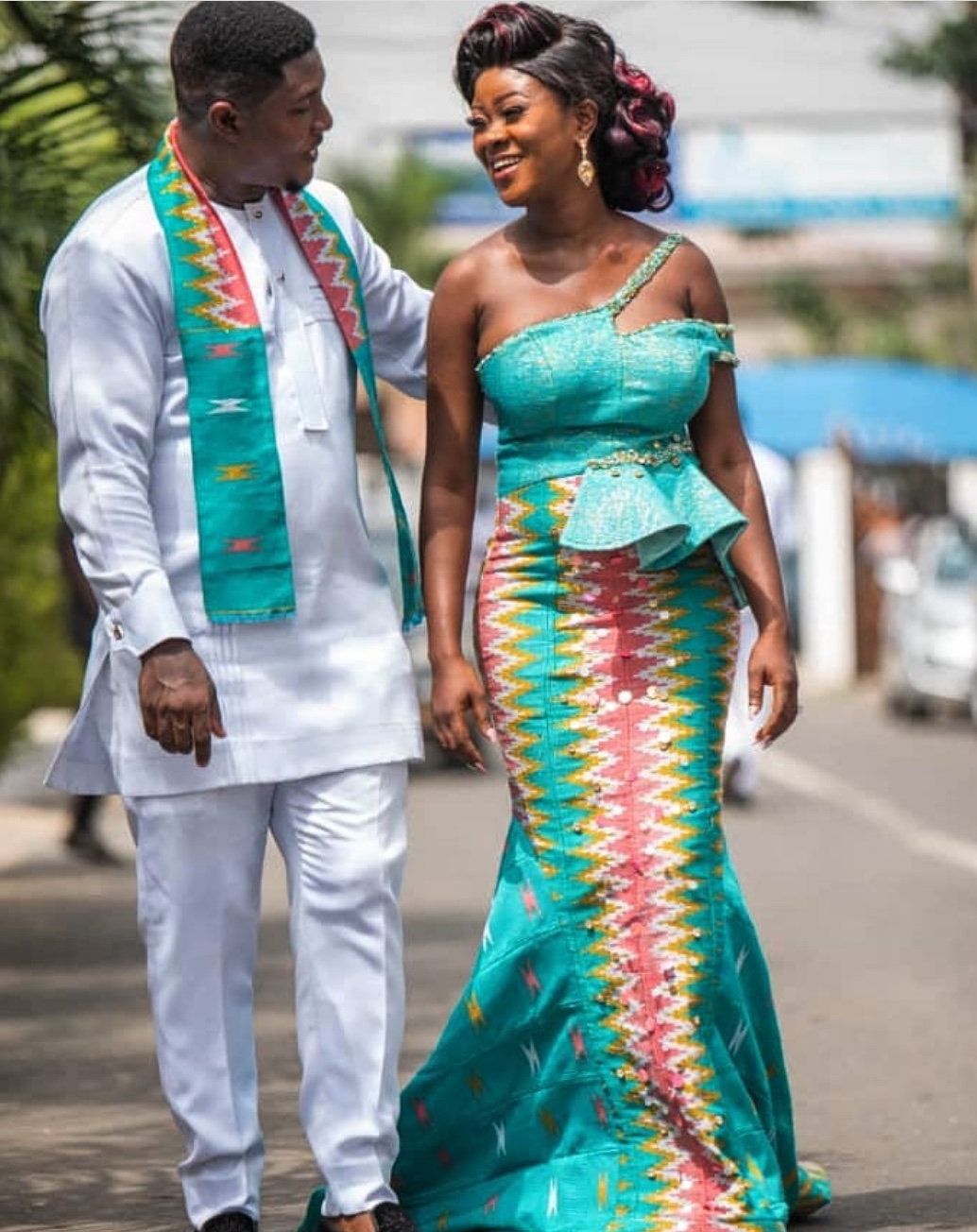 Here we have a beautiful one shoulder sheath dress with ruffles at the waist that only runs half way.
The bride and groom in matching kente fabric. The bride's style is an off shoulder peplum dress
40+ GORGEOUS DRESS STYLES FOR YOUR