What's your favorite thing about summer? Is it the sun, the beach, or the fruits? Summer is a fun-filled season that everybody loves and enjoys. Whether it is relaxing in your backyard with some refreshing summer cocktails or going to the beach to have fun, no matter what it is you do, your summer is most definitely going to be fun.
Now, what better way to enjoy this fun time than with some lovely summer nail arts. This summer how about you go with some fruit nails, preferably citrus nails. Whether is oranges, mandarin, or even lemons – you've got to love these fruits, so yes let them represent on your nails this summer.
Your summer citrus nails don't nails don't any accessorizing as the fruits make for very lovely designs but that doesn't mean you can't bedazzle them with some rhinestones if that's what you want.
See below for our lovely collection of citrus nails that are perfect for summer.
Citrus nails for summer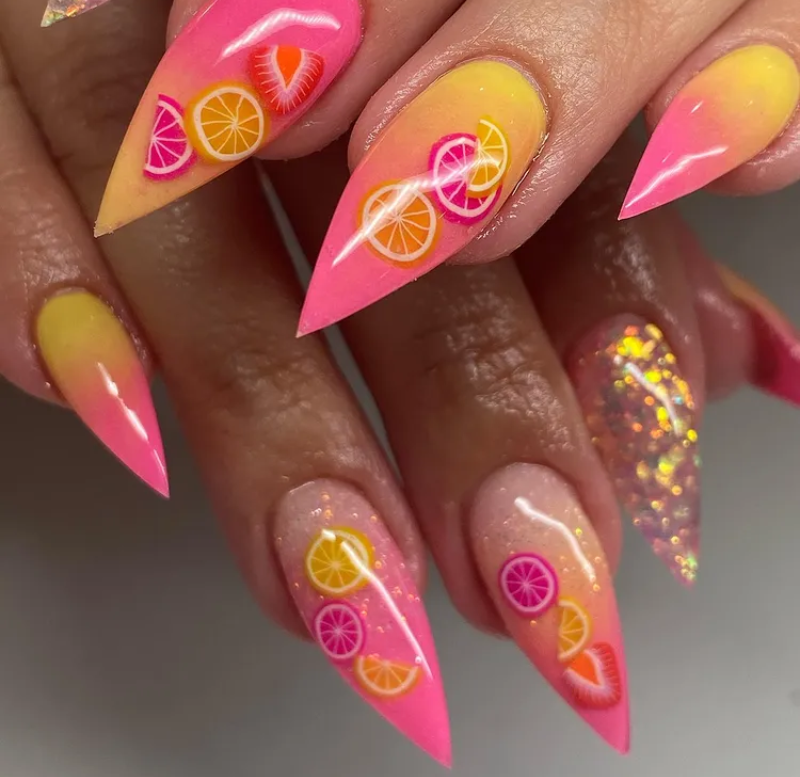 Related Posts