Summer means time to say bye bye to all those boots andshow off your feet in some sandals and slippers, and you know what that means…time for a pedicure.
So for this season, you are not just getting manicures, you are getting pedicures too. That means it's time to shop for some pretty nail polish colors for your toes.
So below we will see 11 of the prettiest nail designs you can do this summer.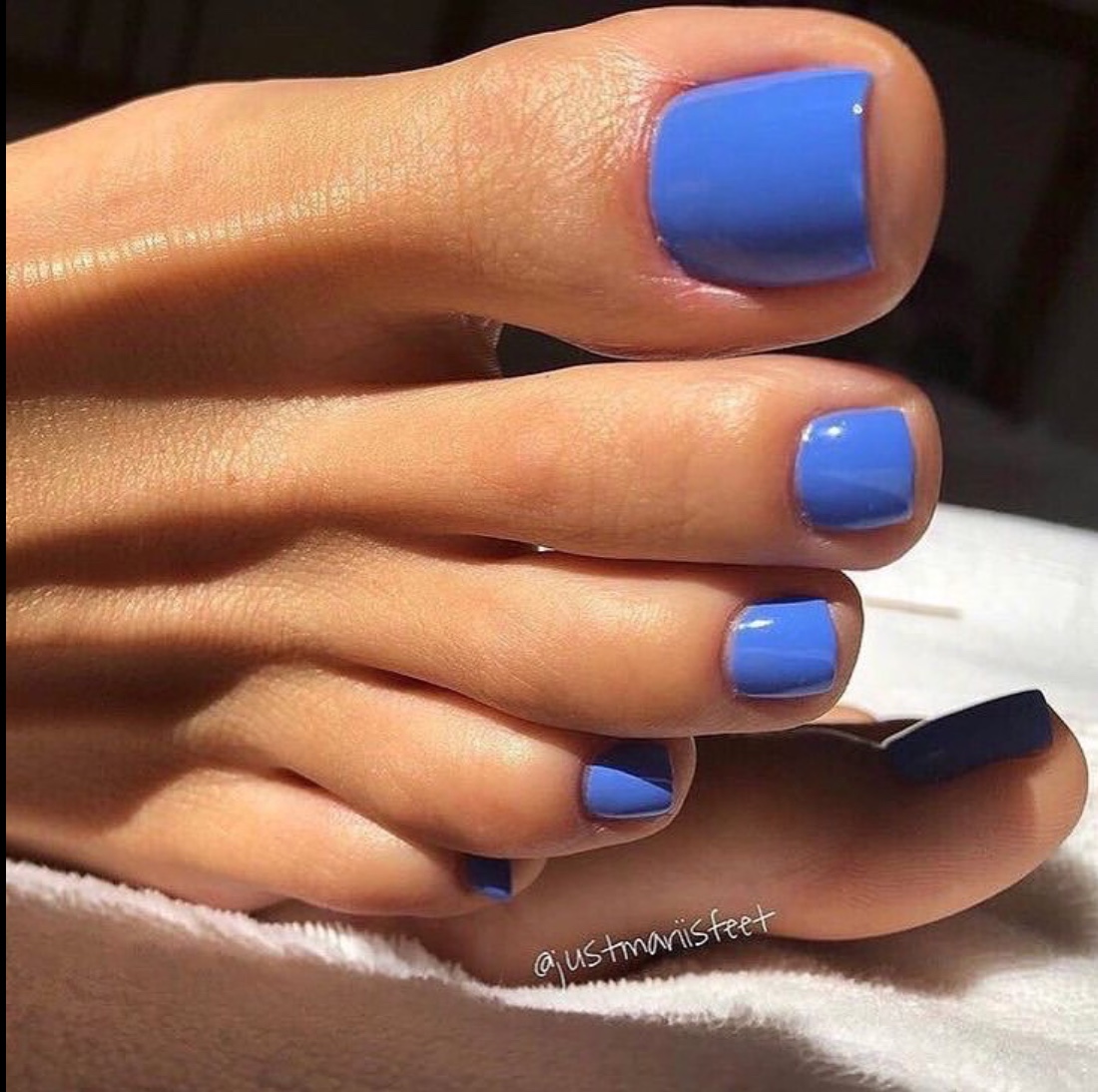 Blue nail polish
Here we have a plain blue nail polish for the toe nails. Even though it's a plain nail polish, it's a pretty color that screams summertime.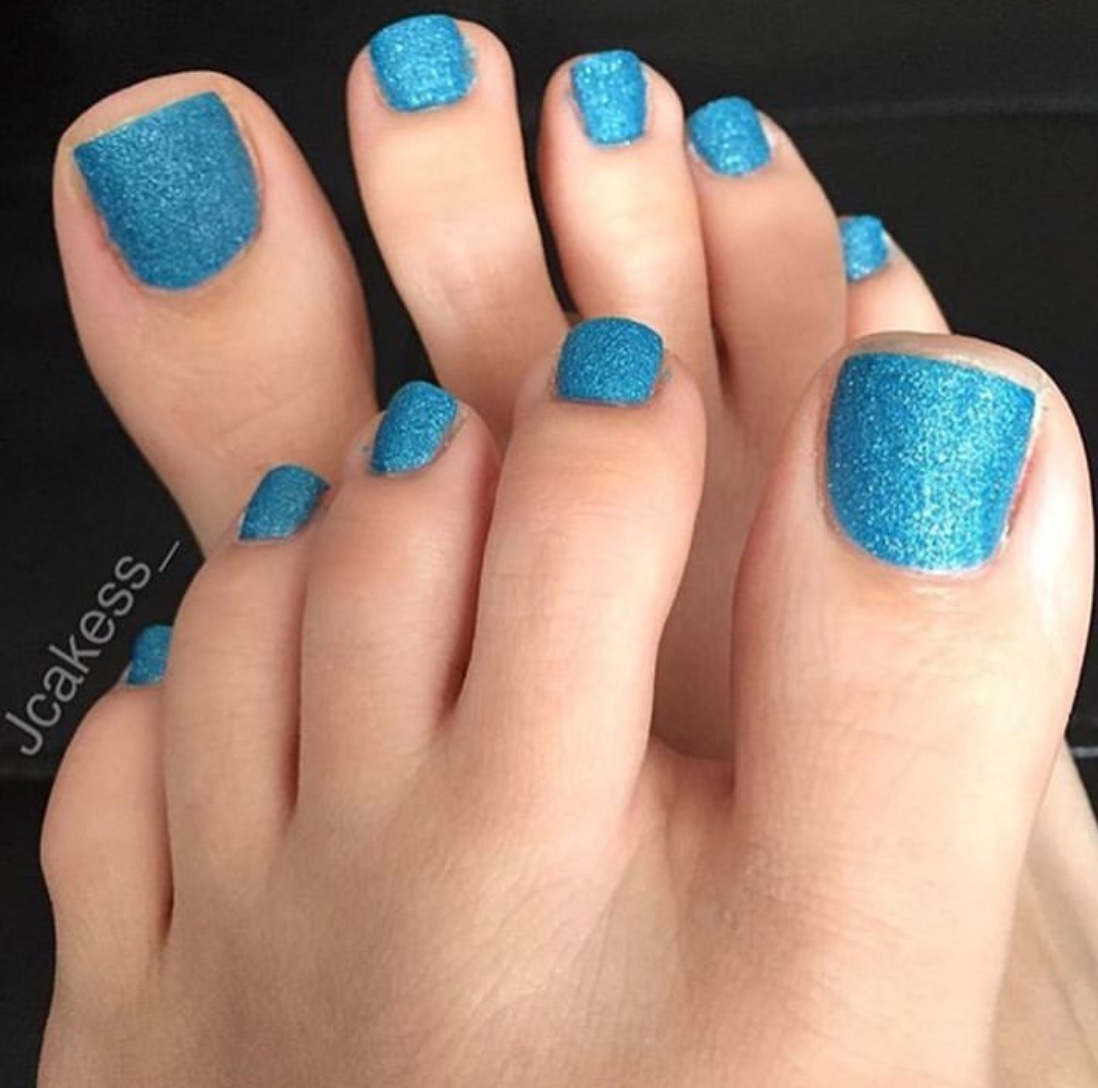 Blue glitter polish
If the plain blue polish is too boring for you, you can opt for blue glitter polish. This will make your toes sparkle when the sunlight hit your toes.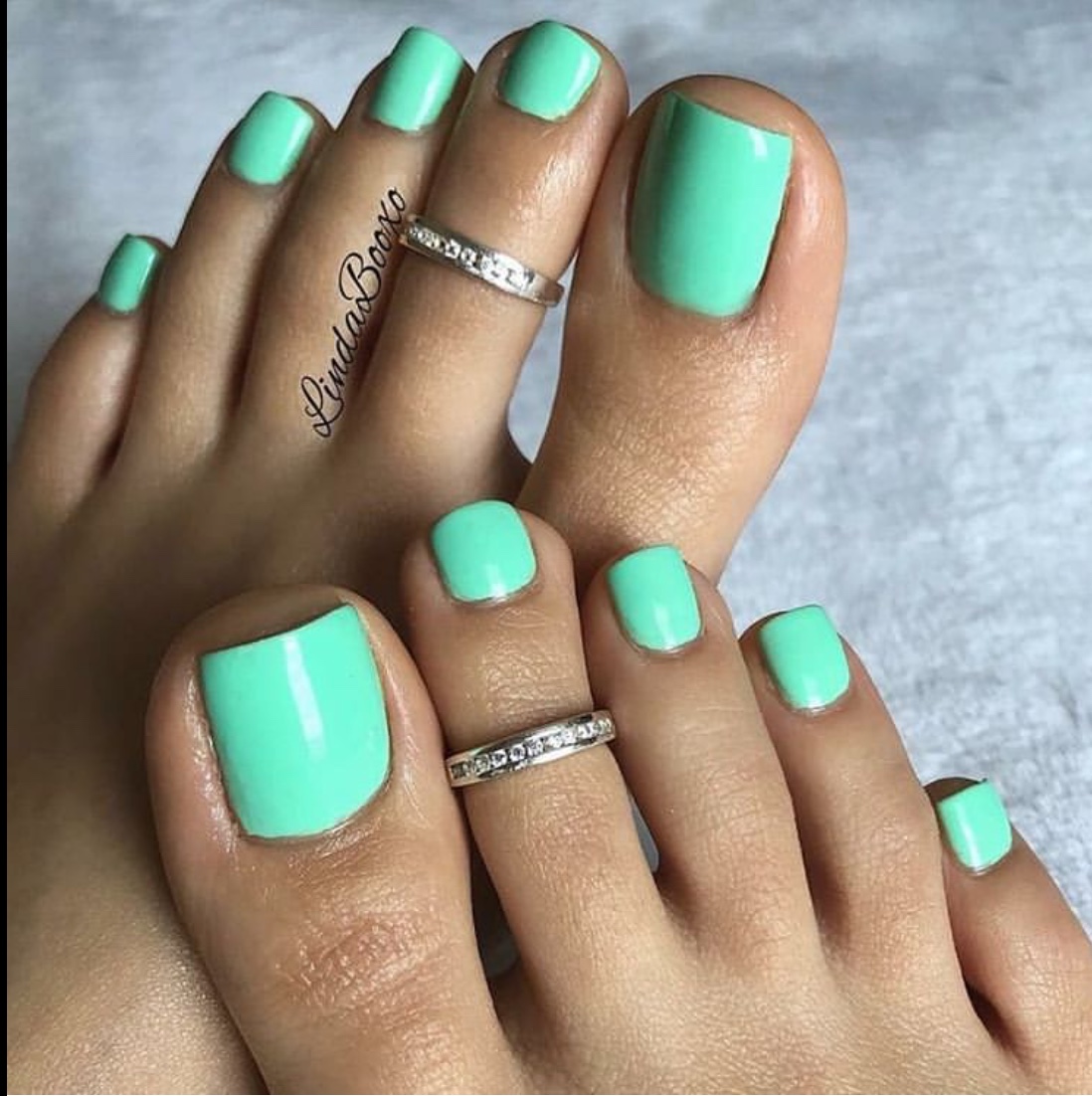 Mint green toes
Mint green nail polish is a great choice for summer. It is the right pastel shade of green to wear in the summer.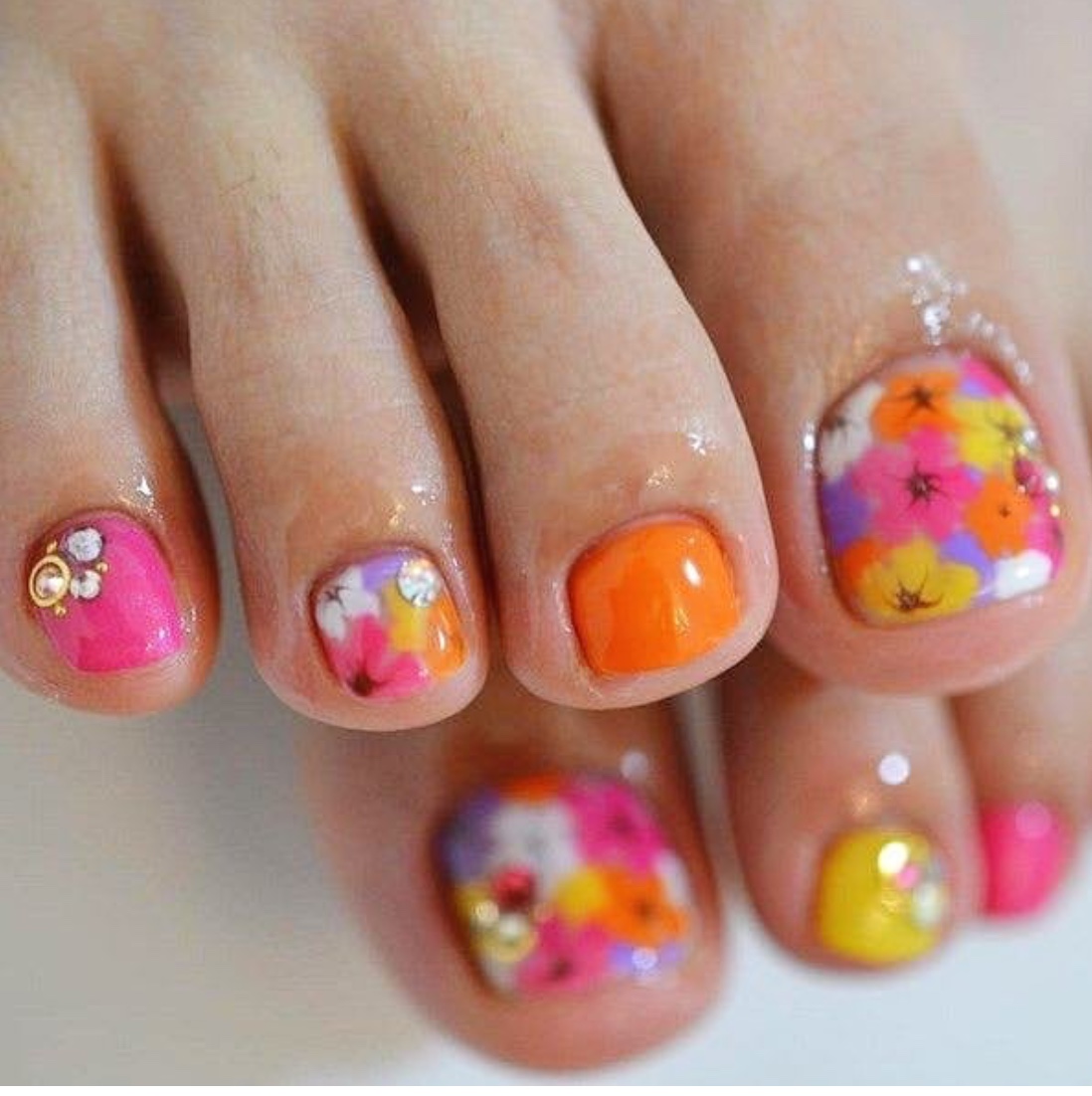 Floral toe nails
Floral nail design isn't just for spring. You can try floral toe nails that summer, using different colors of nail polish like the one above.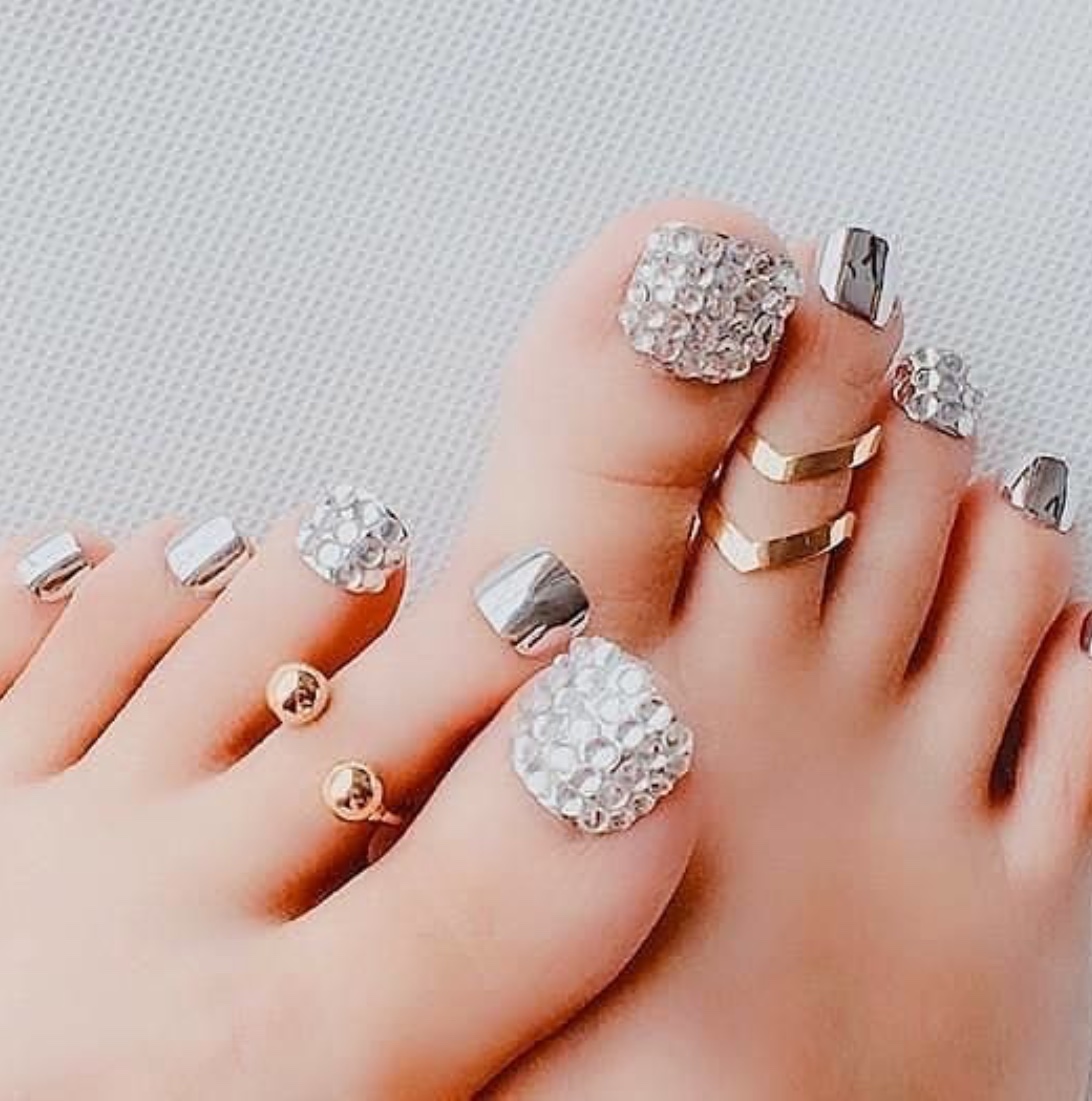 Silver and crystals
Make your feet shimmer and shine this summer by painting your toes with a silver nail polish. You can then go ahead to adorn the nails with nail crystals.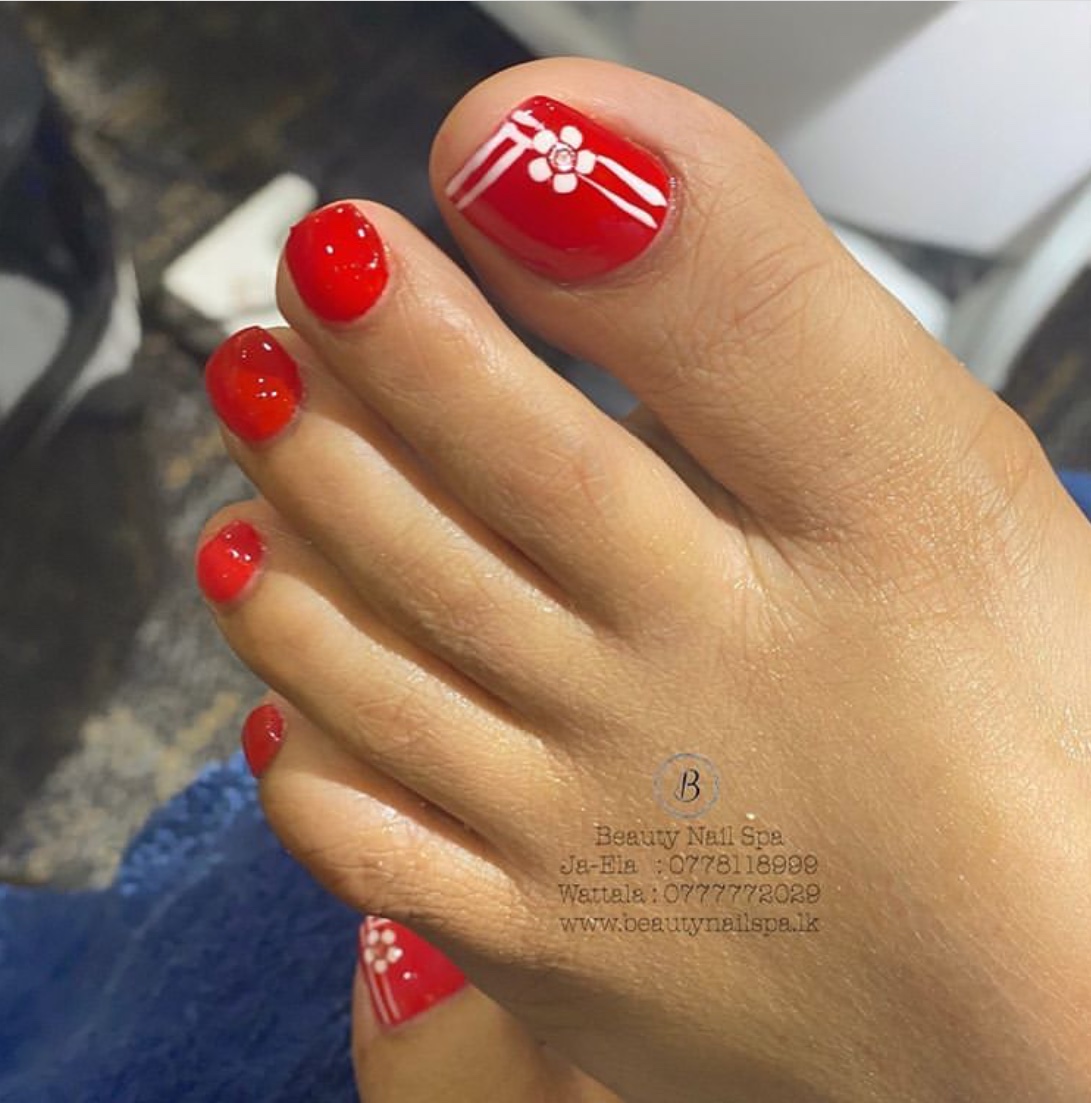 Red toes
Red is a color that works all year round for every season. So if you love red, you can paint your toes red. Try this beautiful white floral design on your toes, using red as your base.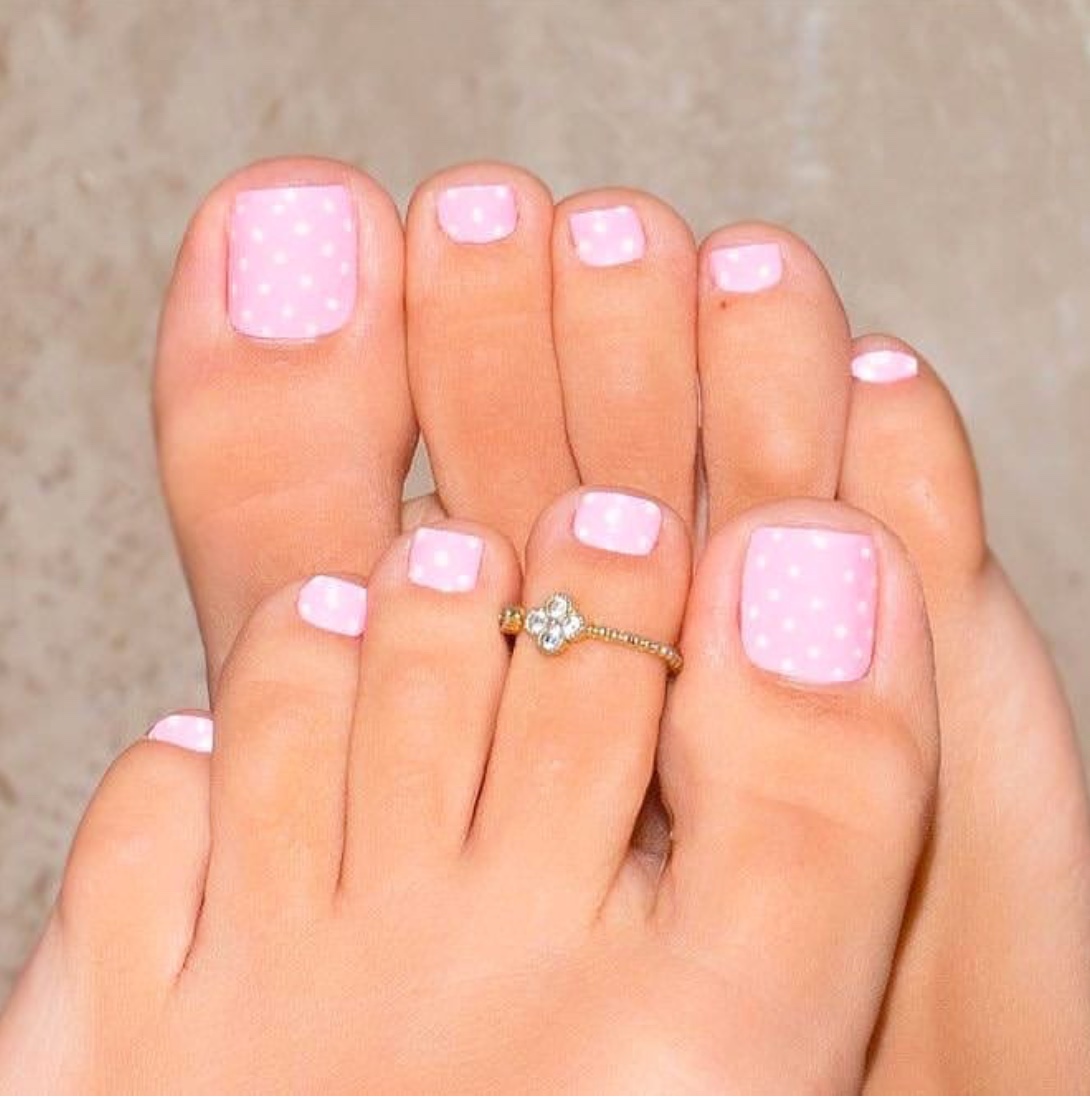 Pink polka dots
For this toe naildesign, paint your toes with a pink nail polish. Then using a dotting tool, make polka dots on the nails with white nail polish.
Pink and prints
If you love prints, then you are going to love this toe nail design. Paint the thumb toe white and the other toes pastel pink. Now using a thin nail brush, make circles on the thumb toe with the pastel pink polish. After that,use another thin brush with brown nail polish to make the prints. Then dip a dotting tool in the brown nail polish and make little dots on the thumb toe.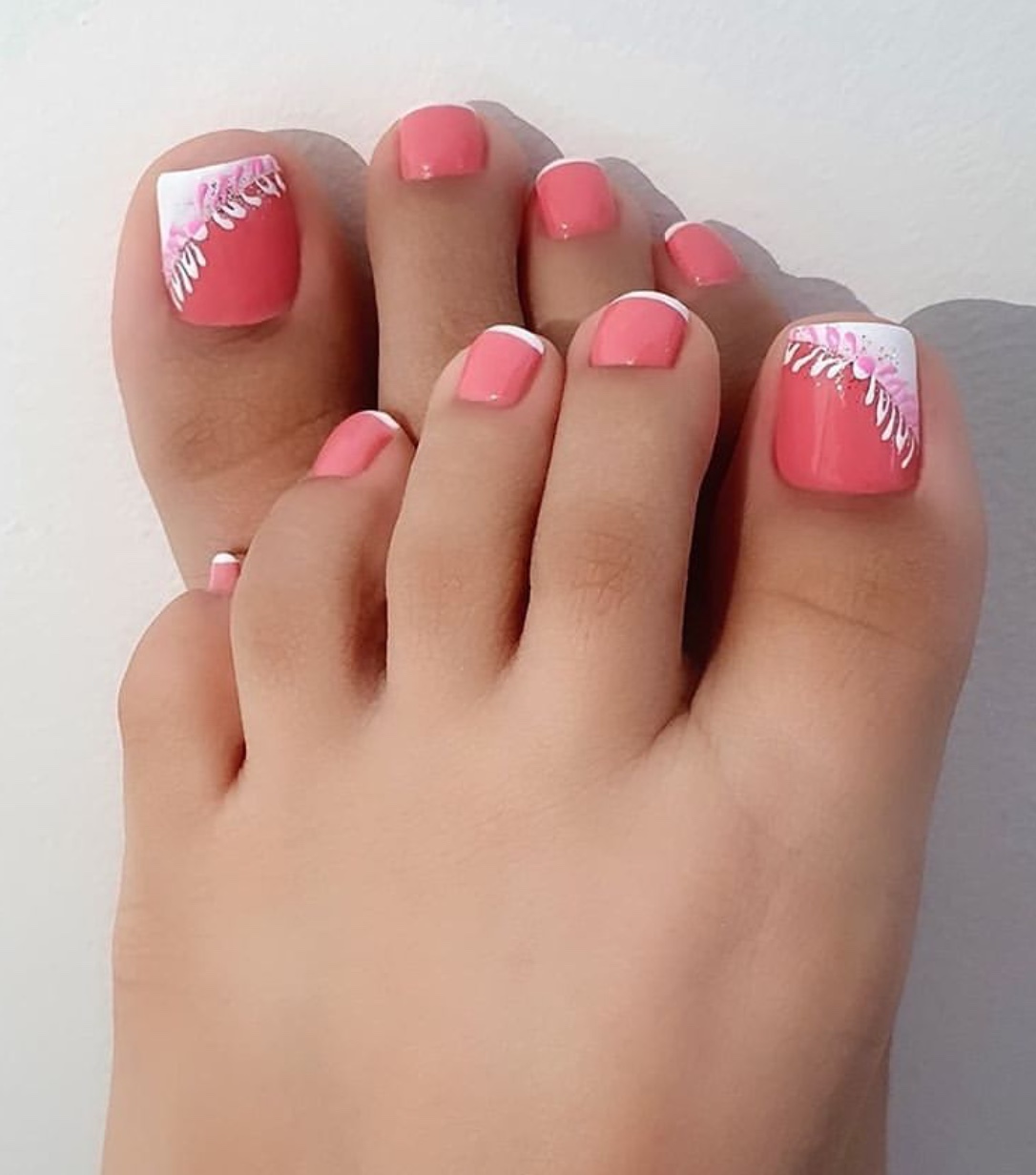 French tip toes
Yes, French tip nails aren't just for your fingers. You can do French tip toes using any nail polish color of your choice. Here we have coral pink nails with white French tips.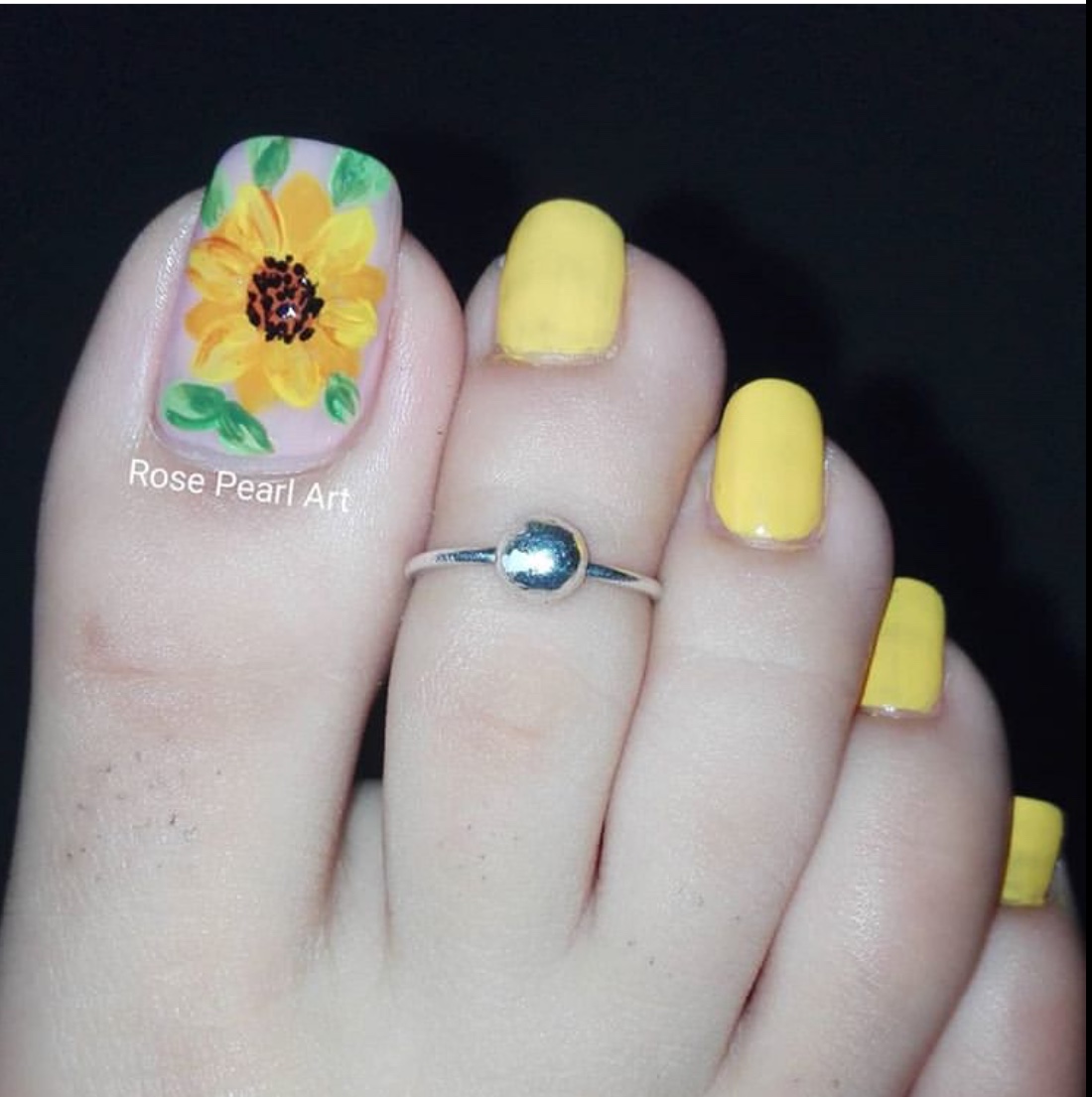 Yellow and sunflower
You can also paint your toes with a yellow nail polish and then have an accent sunflower on the big toe, which is the thumb toe.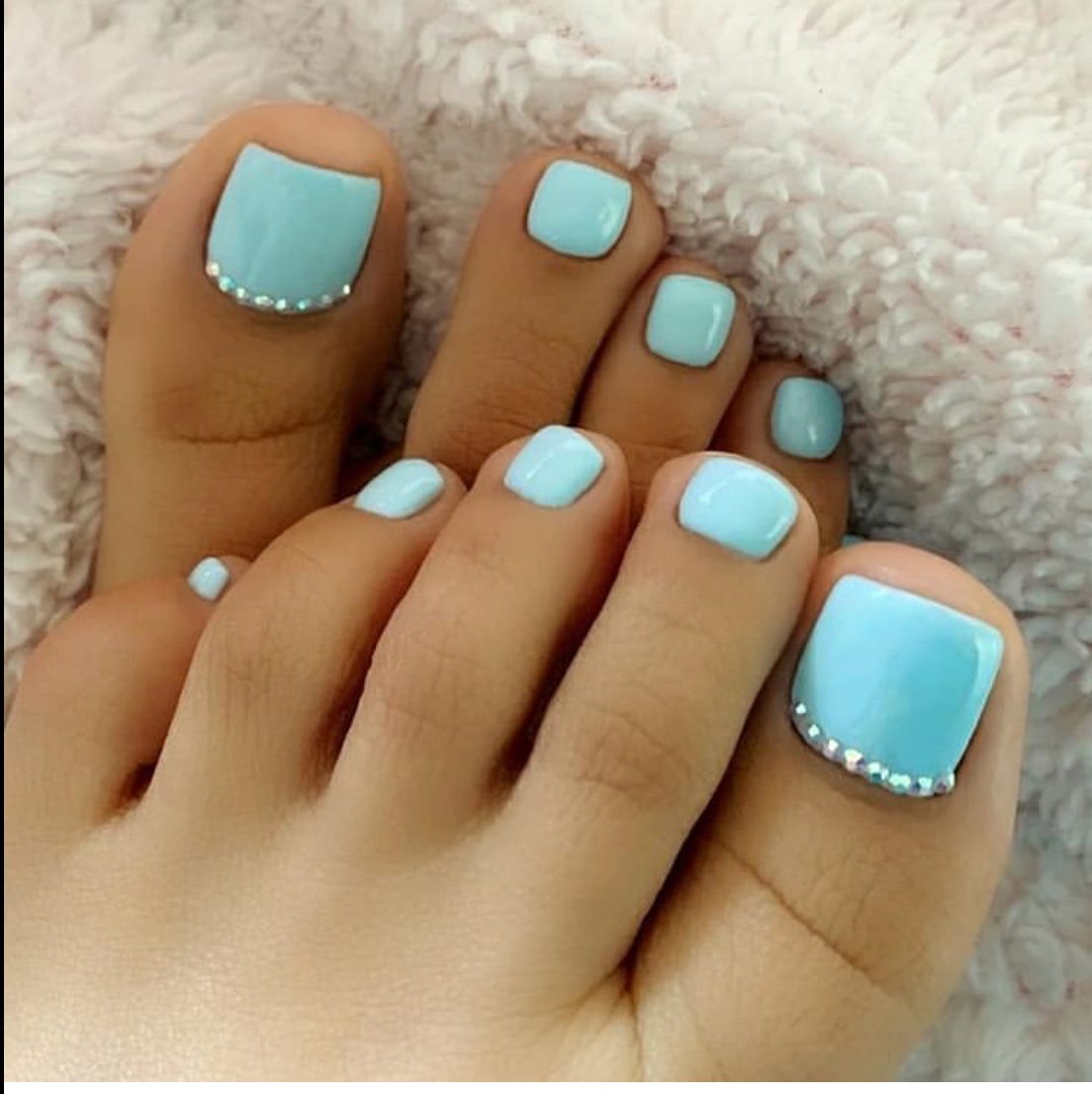 Pastel Blue and rhinestones
To get this toe nail look, paint your toes with a pastel blue nail polish and adorn the big toe with tiny rhinestones.