If you want some stunning ankara styles you can wear to the office, check out these stunning Ankara styles we found on the internet. Each style looks elegant whiles letting you embrace your love for the African fabric.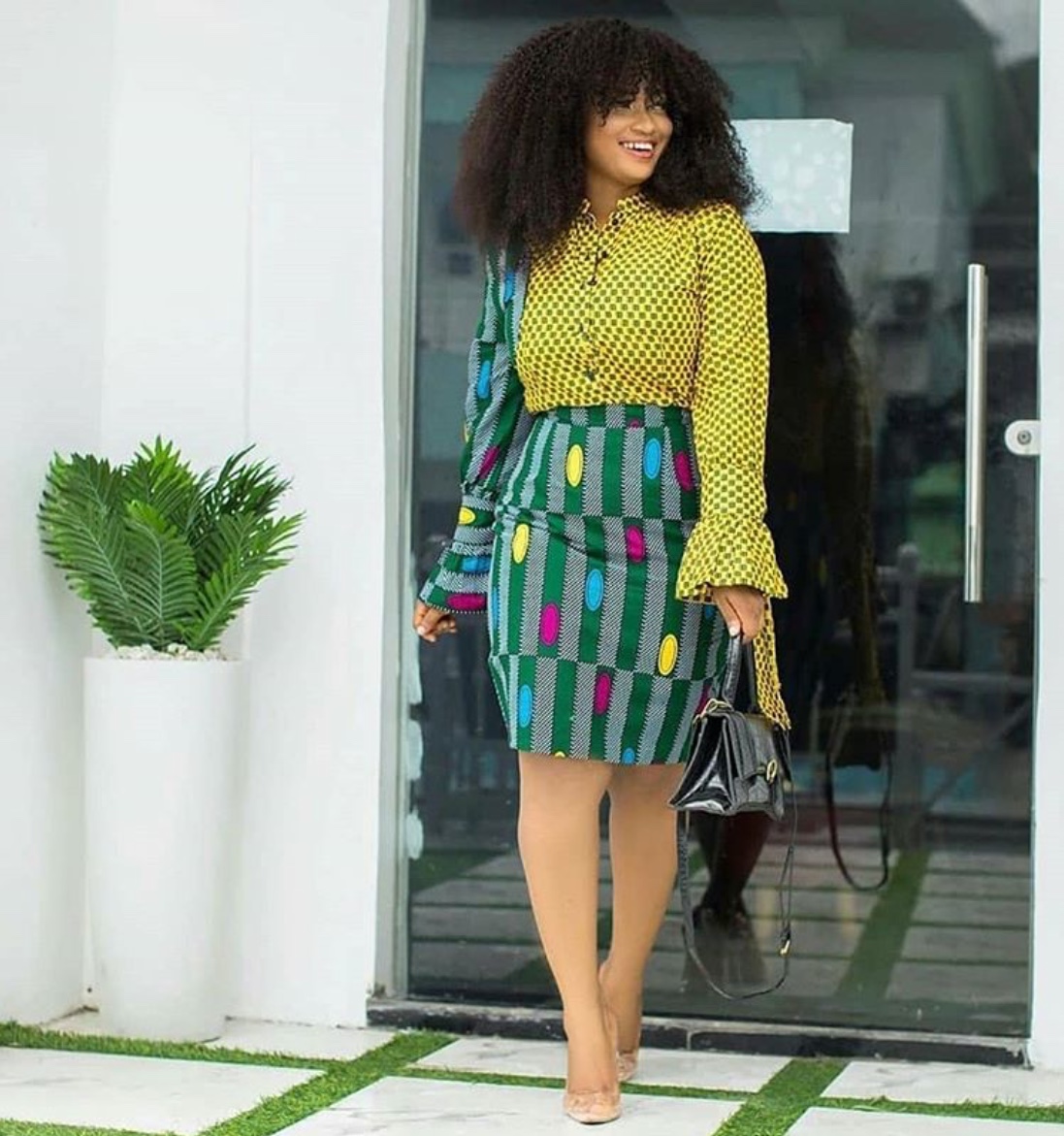 This is a stunning ankara dress style for the office using two different fabrics. This consists of a midi skirt and a button down long sleeves top. The top and the skirt have different ankara fabrics but one hand of the top has the same fabric as the skirt.
I absolutely love this ankara romper with belt. I like how huge the belt is. And she styled it perfectly with the hat and the shoes. Whereas, the hat may not be appropriate for certain workplaces, it will totally work for other workplaces. So depending on where you work, you can add the hat or lose it.
Joromi is such an exceptional design that makes any outfit stand out. You can go for this ankara shirt dress style with joromi design infront of it.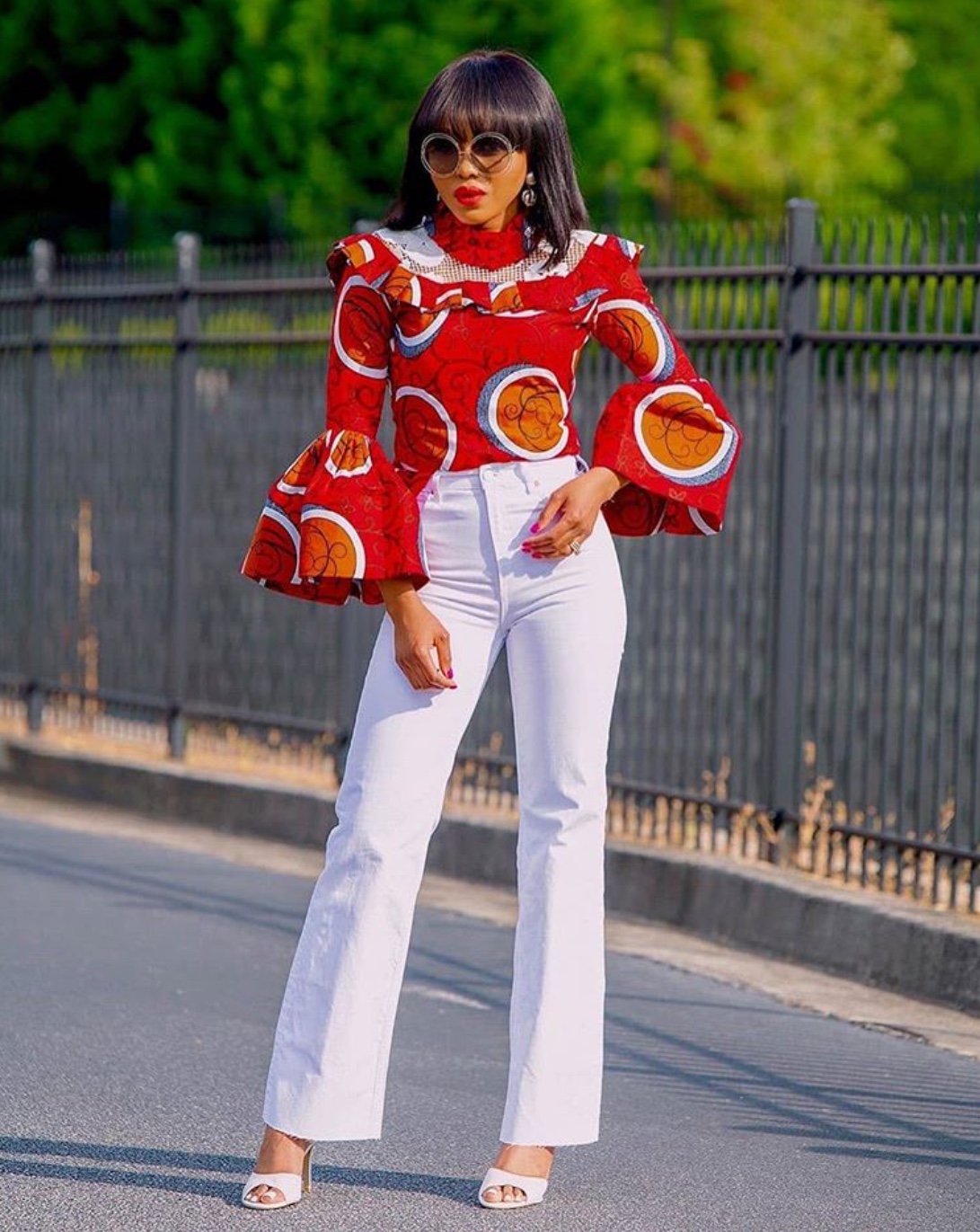 Another gorgeous ankara style for the office is this bell hands ankara blouse paired with white trousers. I like the turtle neck effect with the pleats of the chest.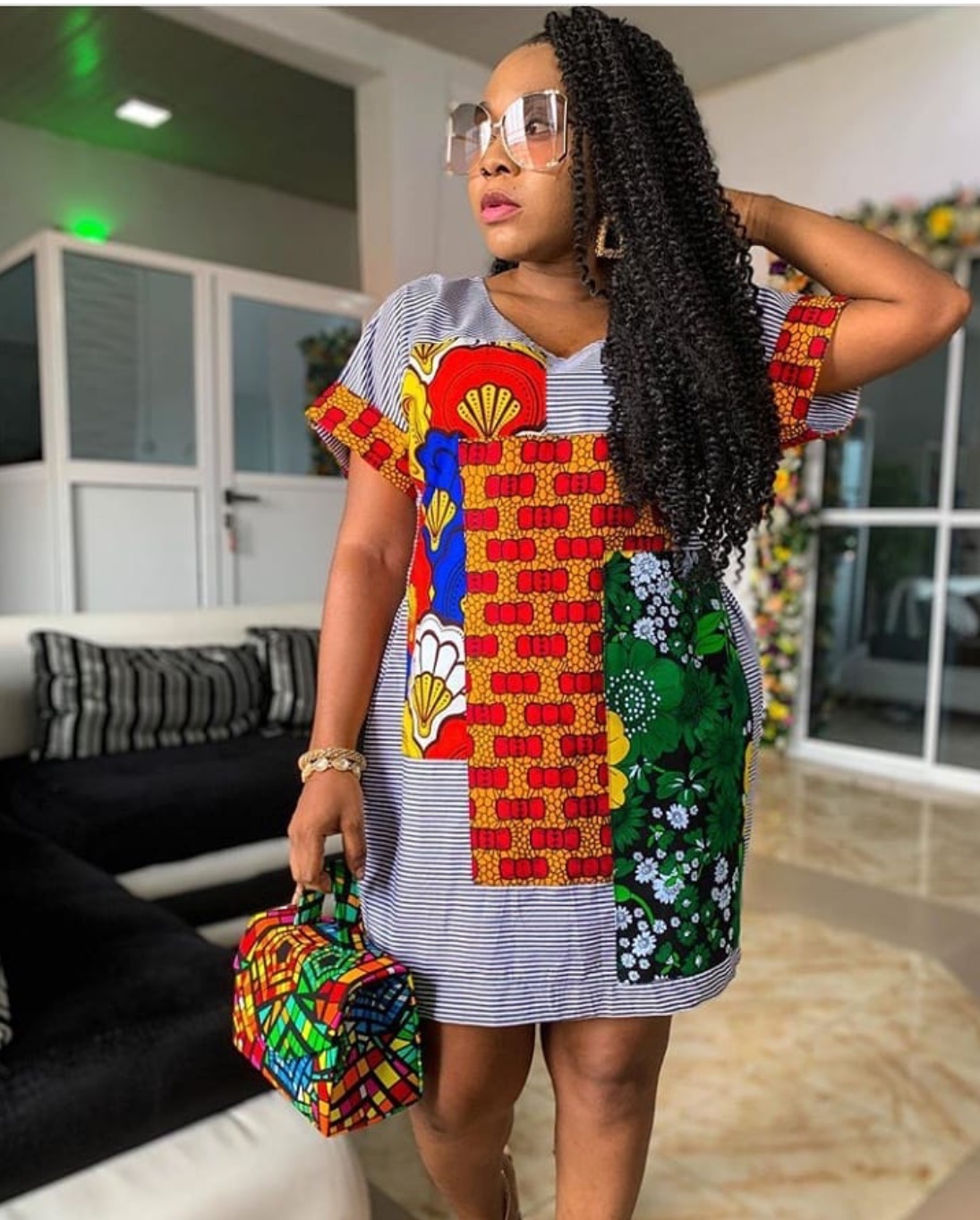 This striped and multicolored ankara shirt dress is also good for the office. You can achieve this by using two or more ankara fabrics with different designs and a striped fabric.
Beautiful long sleeves ankara dress style with subtle ruffles on the chest. This is a very flattering dress style for all body types.
This ankara dress stye is giving me church vibes but it will absolutely work for the office. With this dress, the top part is deep plunged so you have to make sure you have the right bra for it before you wear it.
This is such a great styles for cold mornings. Wear a long sleeves shirt underneath your ankara dress to keep you warm for the office.
Another cute yet flattering ankara shirt dress style for the office.
Here we have an ankara long coat and matching trouser with a black tan top for inner.
Ankara jumpsuits are also excellent styles for the office. Here we have a jumpsuit with the same ankara fabric design in two different colors that complement each other.
Pair an ankara jacket or blazer with a black pair of pants for the office. Such a chic and classy look.
This will totally pass for a shirt dress but you can pair it with a pair of trousers to make it look more elegant.