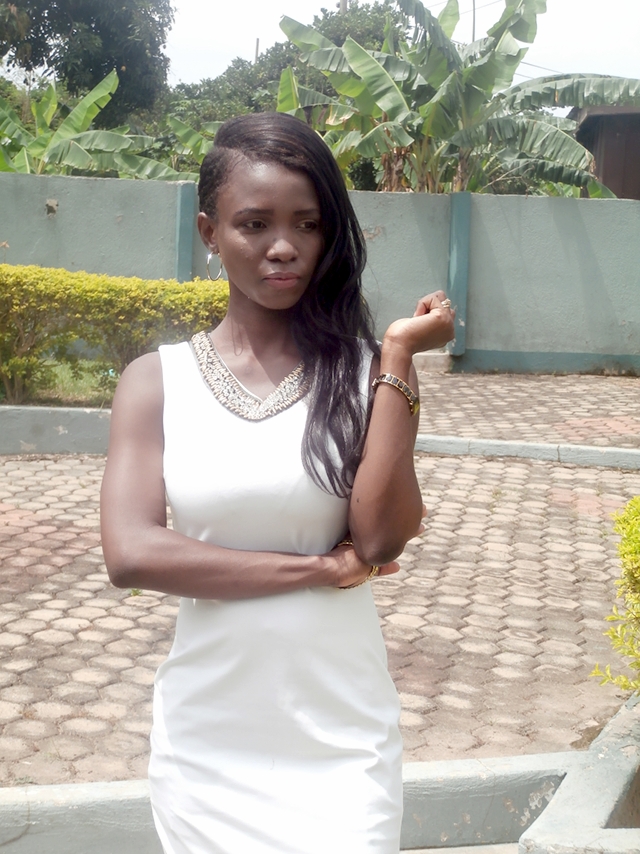 Kayla wanted to be in these photos by all means, so I let her.
Pairing this off white bodycon dress was so easy. I opted for black and gold accessories because of the black and gold details embellished on the neck of the outfit. And that is the same reason I didn't put on any necklace.
I wore it to a naming ceremony which was in the morning so I didn't want to pair it with too many colours for the event. This is because the colour code for naming ceremony in Ghana here is white or white and blue.
Before my daughter's naming ceremony, I remember asking my mom if I could wear any colour I want and she was like Nope!, it has to be white or white and blue. That's the tradition. Although, I wish naming ceremony could be like birthday parties where you can choose your own colours or theme, it isn't. Since it's the tradition I can't really do anything about it. Or may be I could but I don't want to stray from my traditions.
This article may contain affiliate links and I may earn a little commission if you purchase through my link. But this is at no extra cost to you.