Hey everybody, hope you all had a great week? It is Friday night so the weekend starts now. lol! Today, I'm going to list the essential makeup for someone who is just getting into makeup. I got the idea for this post when someone asked me what items to get because she wanted to start using makeup.
As a starter, it can be quite confusing when trying to decide what to get or what not to get, or which brand to choose from. There are so many different brands of makeup to choose from. There are high-end brands like Charlotte Tilbury, Chanel, and Dior.
Those are quite expensive, unlike the drugstore brands. Some drugstore brands although not as expensive work as well as the high-end ones. These brands include Milani, Maybelline, and Covergirl. So you just have to figure out which one you like based on your budget and go for it.
So now, let dive into the makeup essentials you need if you are now starting out.
Makeup essentials for beginners
Primer:
The primer is a base for the foundation. It is the first thing you apply to your face before anything else. It is essential because it seals pores, creates a smooth surface for your makeup to be applied on, and makes your makeup last longer. If you want some recommendations on the best primers to go for, then check out this post.
Foundation:
There are liquid foundations and mousse foundations. The foundation is applied to your face to even out your skin tone. You apply the foundation after using the primer. Foundation can be applied using a makeup brush. If you are using a mousse foundation, then a round sponge will be best for your foundation application.
Concealer:
The concealer usually has a thicker consistency than the foundation. So it helps conceal dark circles around eyes, acne scars, and blemishes. Although some people prefer to use a concealer before the foundation, it is best to use a concealer after the foundation. Not sure which concealer to go for? Here are 3 concealers to try.
Brush:
The makeup brush is used to apply your makeup. The secret to flawless makeup is the application. So using a brush is an easy way for a flawless look. There are different types of makeup brushes for different purposes. You can get all the essential makeup brushes in this makeup brush set.
Related Posts
Mascara:
The mascara darkens eyelashes and makes them longer. Whiles some people don't like to use mascara, it is actually a must-have especially if you use eyeshadow.
Eyeliner and Lipliner Pencil:
You will need a dark brown pencil to fill in your eyebrow. You can get other colors too for lining and defining your eyes and your lips. As a beginner, black is cool.
Eyeshadow
Although eyeshadow application can be tricky especially if you are now starting out, it is still a makeup must-have as eye makeup can take your whole look to a different level. You can simply start with just using one color for your eyemakeup and as time goes on learn how to do eyemakeup with different colors. There are so many youtube video tutorials on eyemakeup you can learn.
Lip balm:
A lip balm serves as a base for your lipstick. It moisturizes your lips and helps lipstick to glide on smoothly.
Lipstick:
There are so many colors to choose from. From nude lipsticks to brightly colored lipsticks. As a beginner, if you are not sure what color to go for, try pink. Every girl looks beautiful with pink lipstick. But when it comes to lipsticks don't be scared to try other colors.

Powder:
This is for setting your makeup. After applying your makeup, dab on some powder to set it. There are two types of makeup powders to choose from. And it includes; pressed powder and loose powder.

Round sponge:
Just like the brush, the round sponge is also used to apply makeup. It is for good for applying the pressed powder and mousse foundation.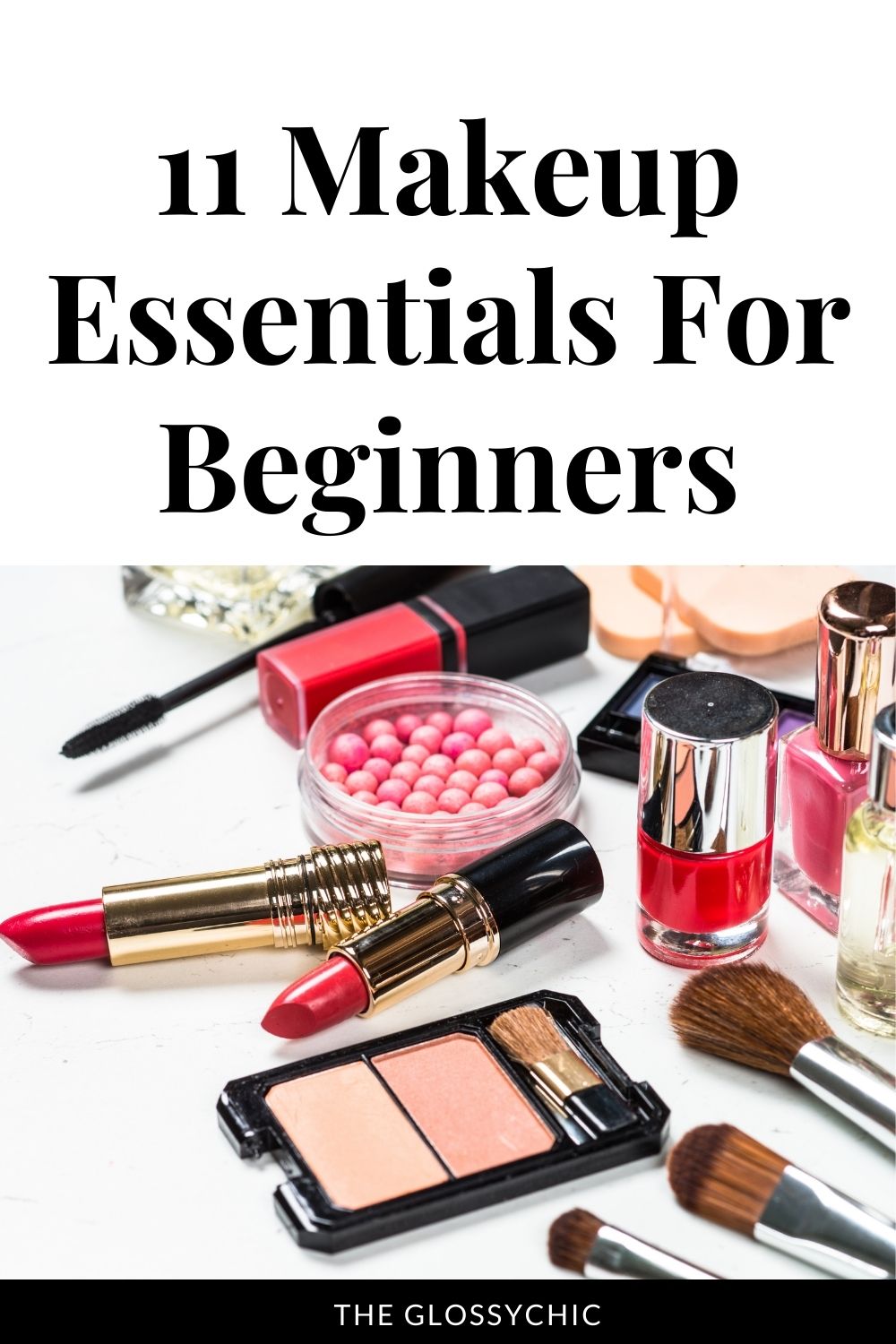 We may earn a commission if you purchase items through our links. But this is at no extra cost to you.