Black is such a sleek colour and it makes anything look elegant. Black nail designs are becoming popular lately. If you've decided to give black nails a try, then browse through our gallery for some elegant black nail ideas.
Galaxy nails
To do a galaxy nail, paint all the nails black and let them dry. Once they are dried, put blue nail polish on a makeup sponge and dab it on the black nails. After that dries, add a coat of glitter nail polish.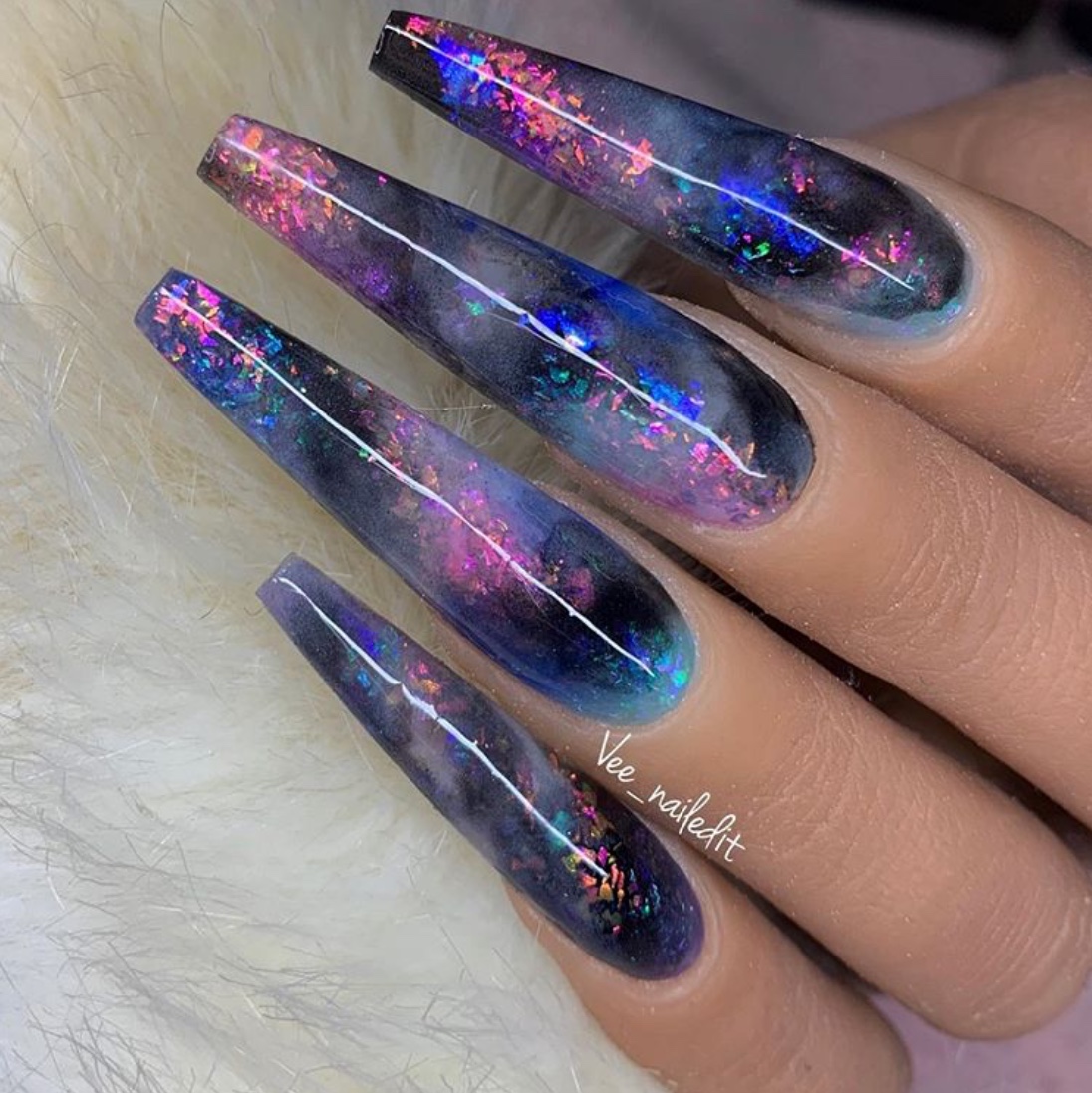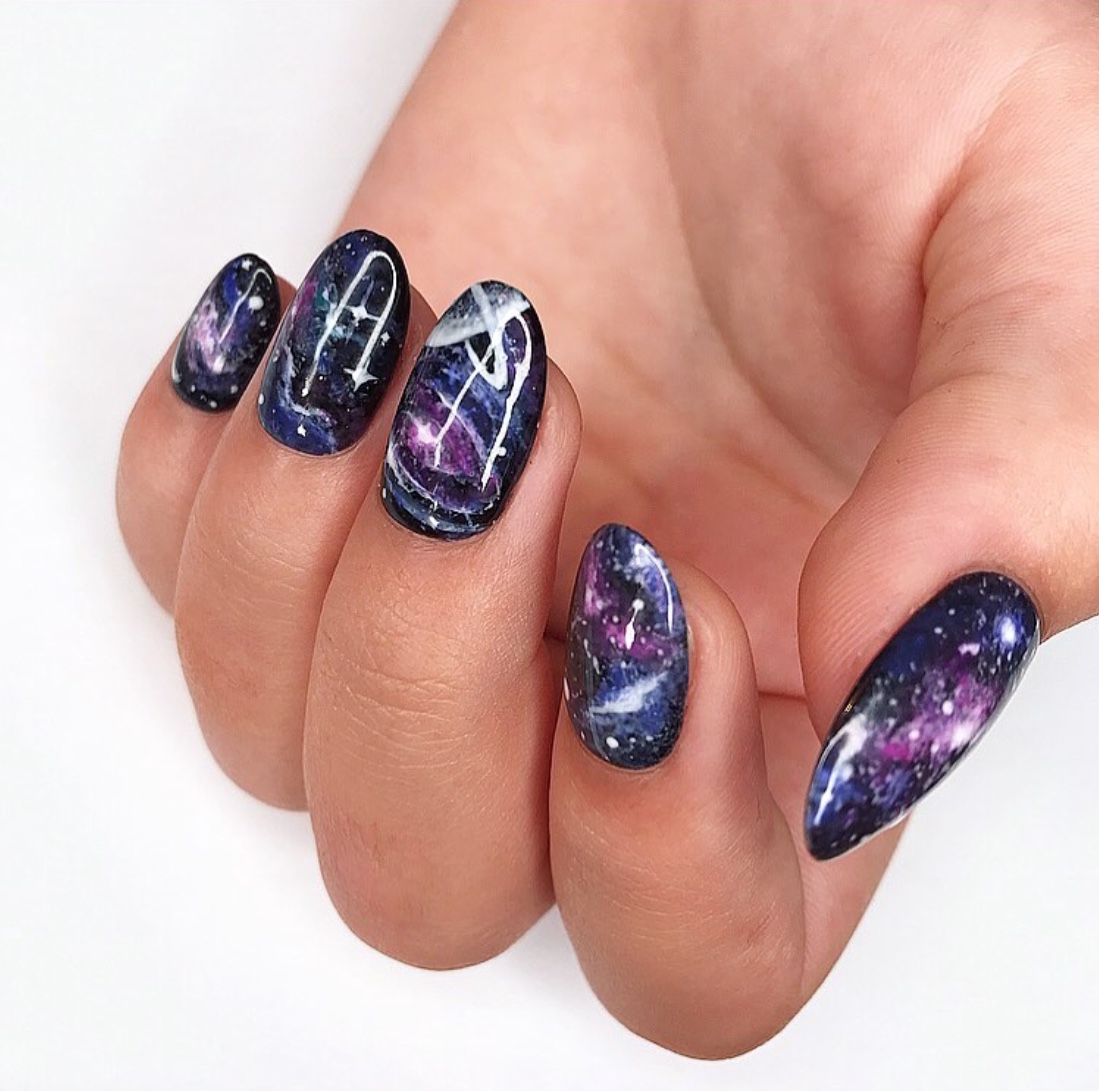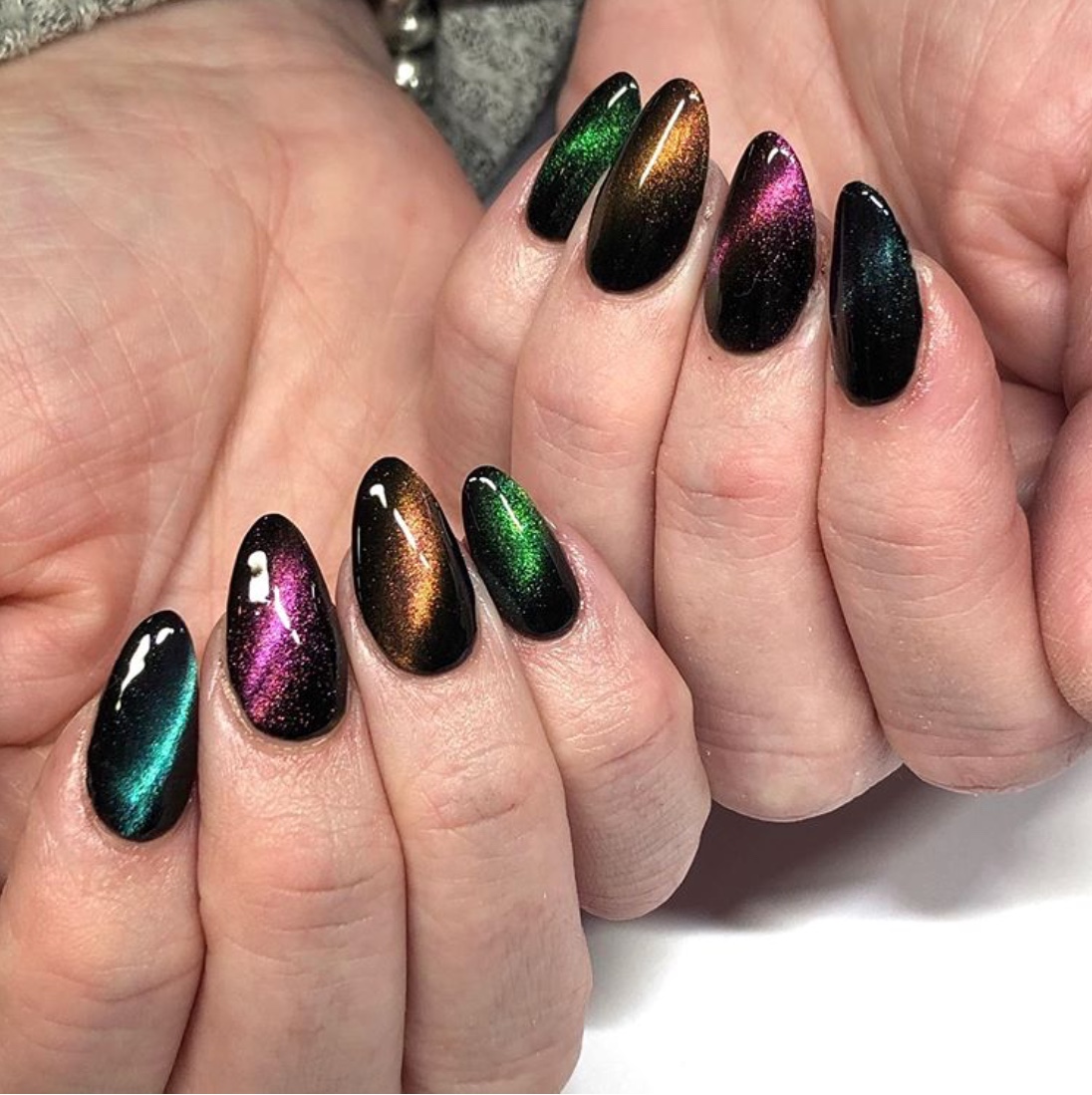 Polka dot nails
For polka dot nails, you can paint the nails solid black and use a dotting tool or bobby pin to add the dots using a coloured nail polish. You can also paint the nails in a brignt colour and use the black nail polish as the dots.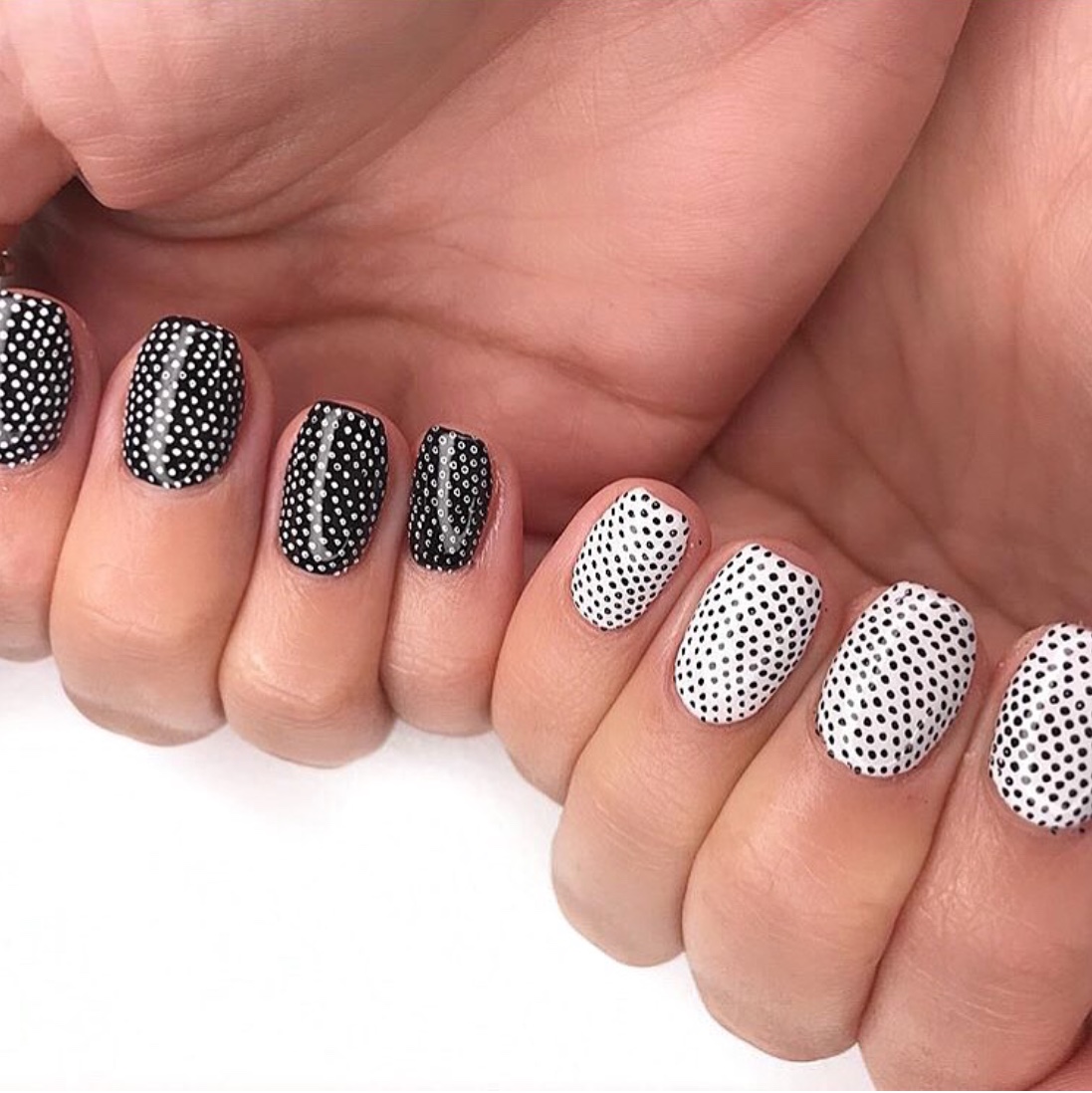 All black
You can also go all black like these ones below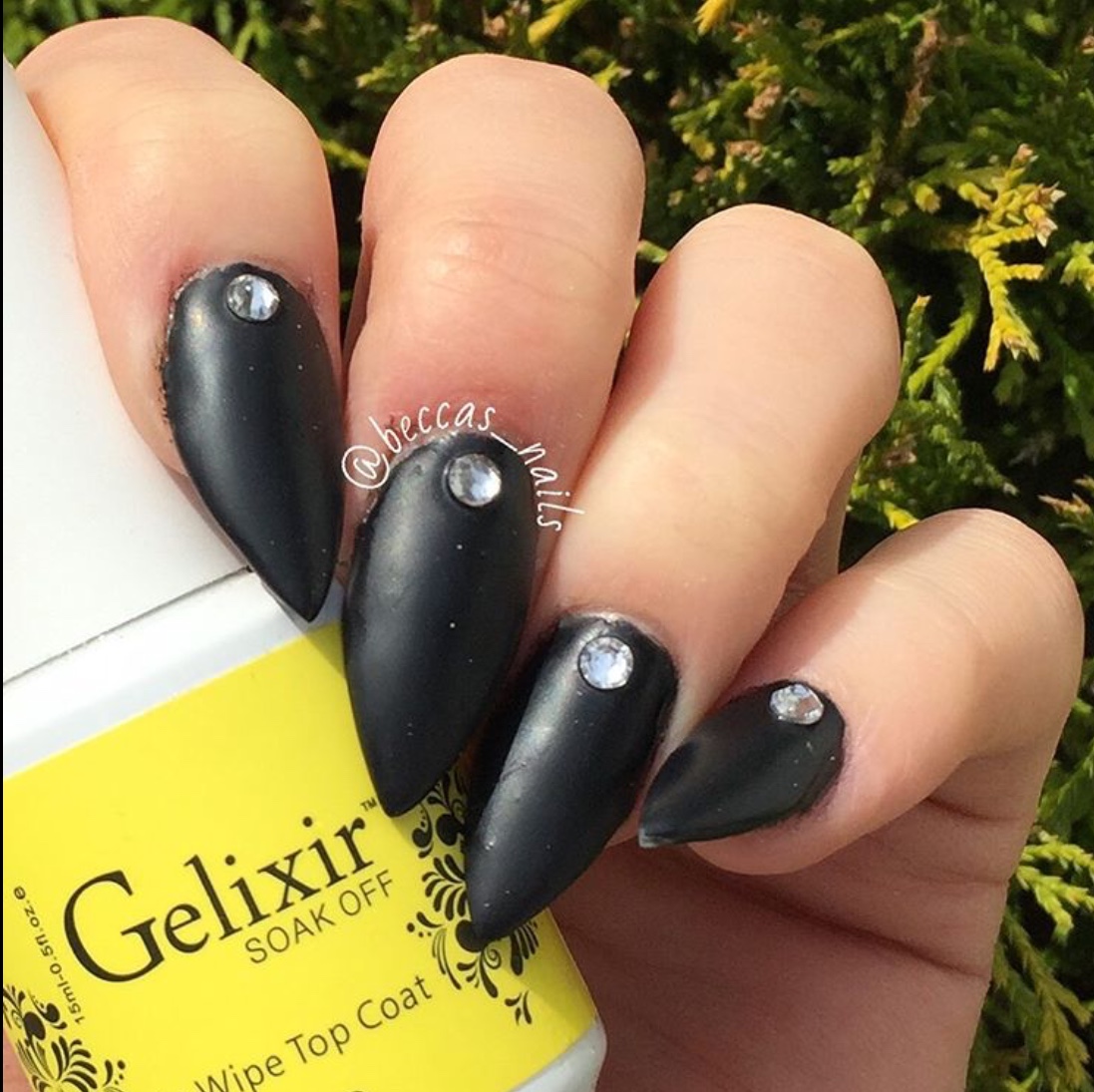 All black nails accessorized with a crystal each.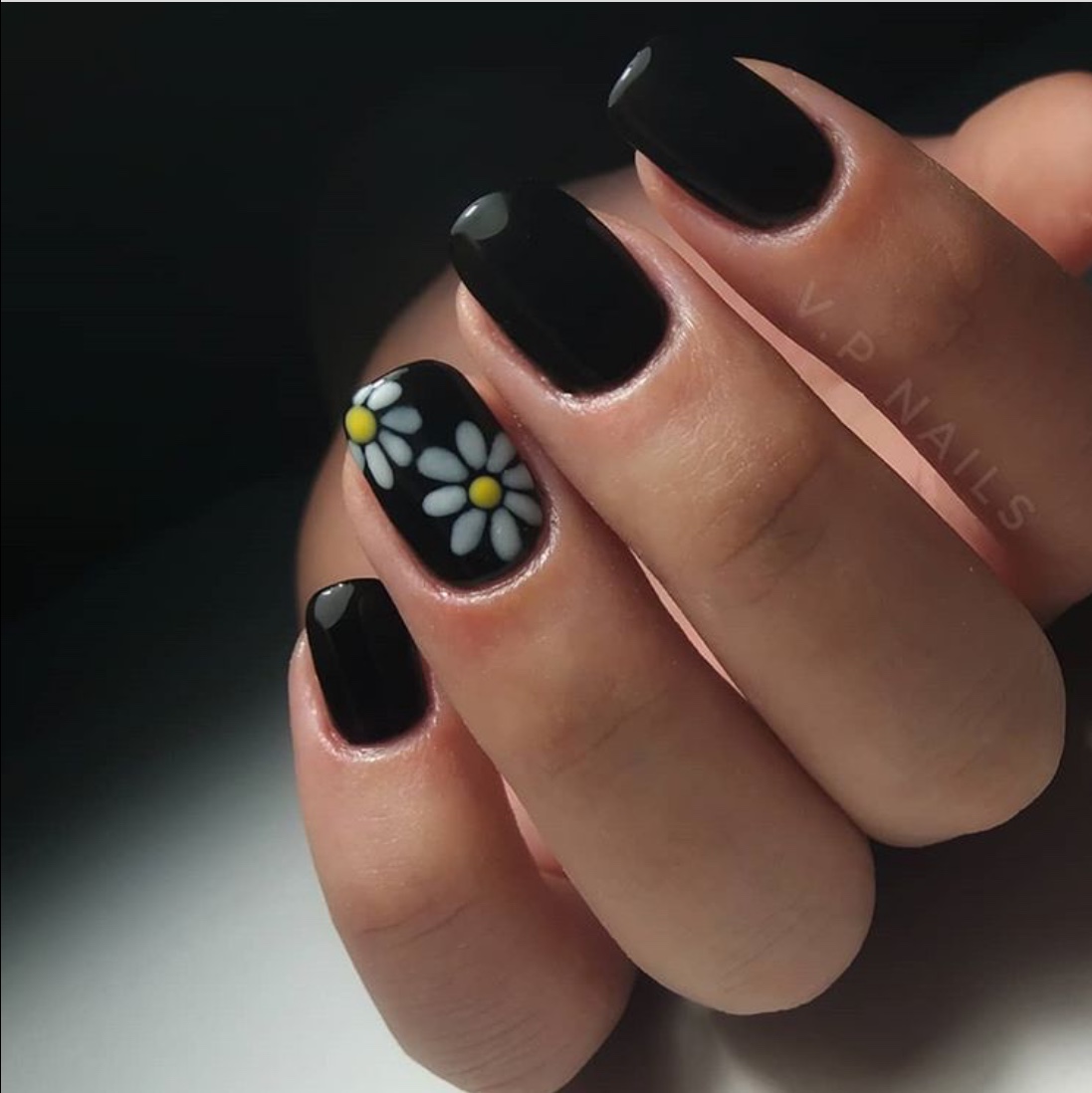 Here we have an all black nail with an accent nail with two daisies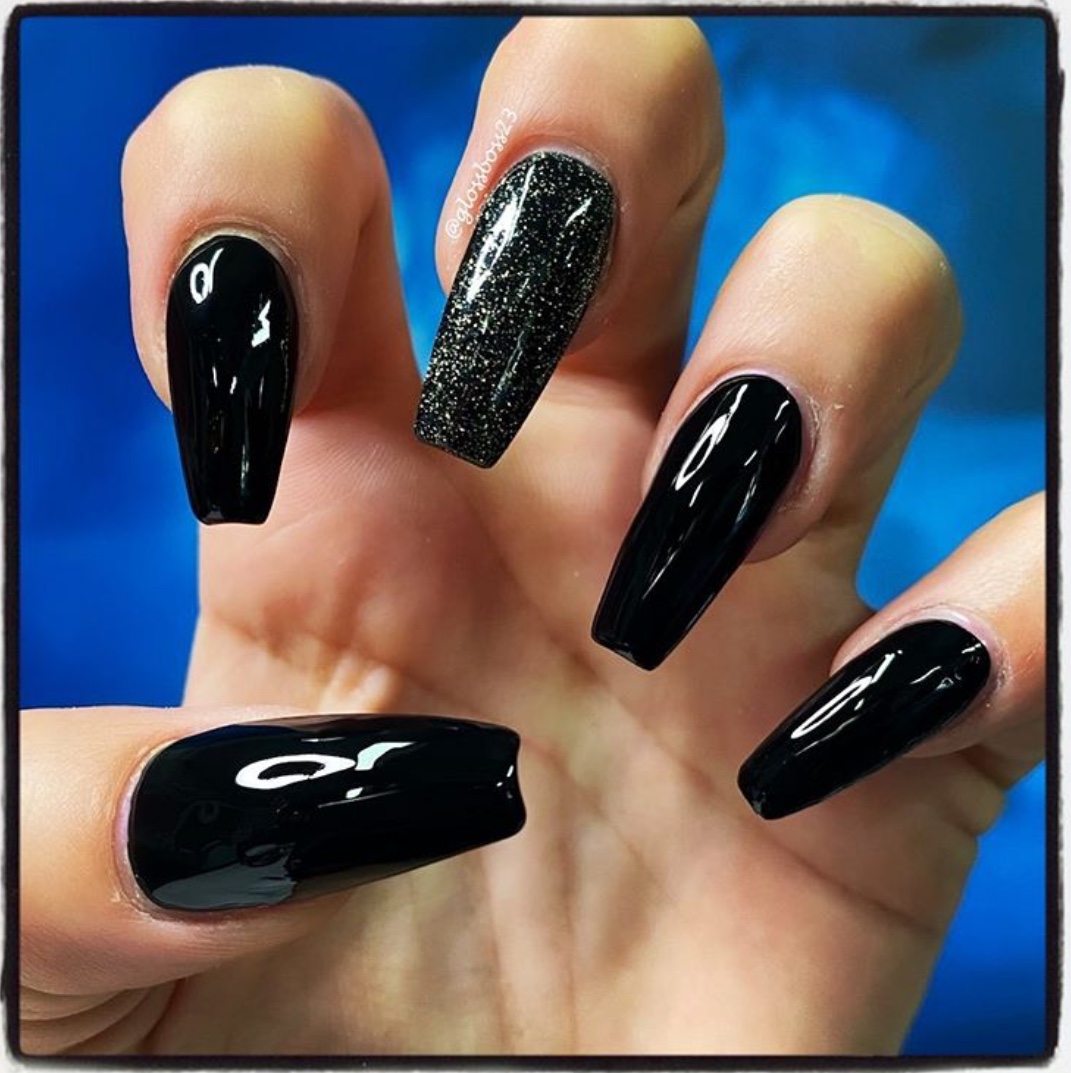 To get this design, paint all the nails black. After it dries, apply glitter polish on only the middle fingernail. Then apply a glossy nail polish on all the nails.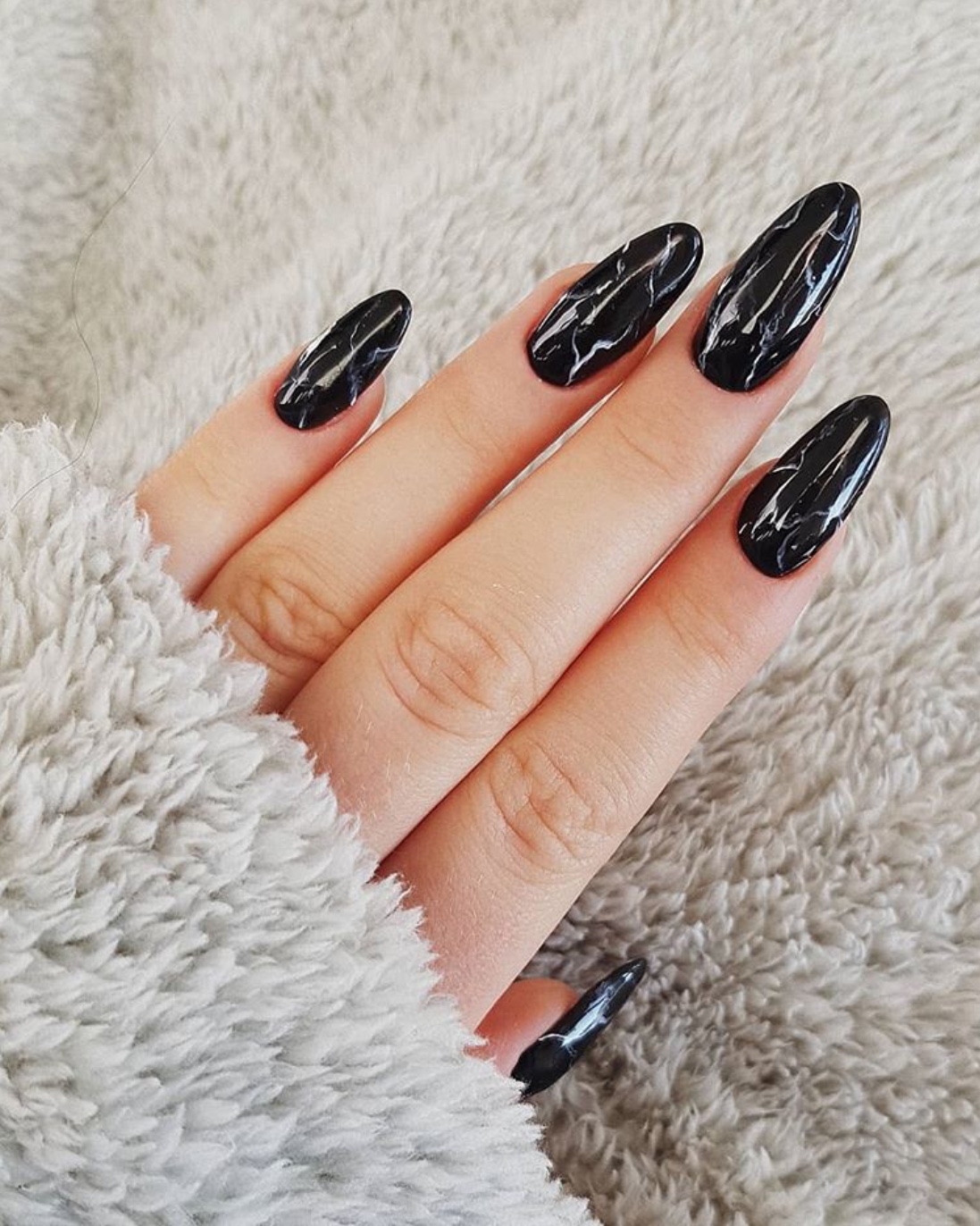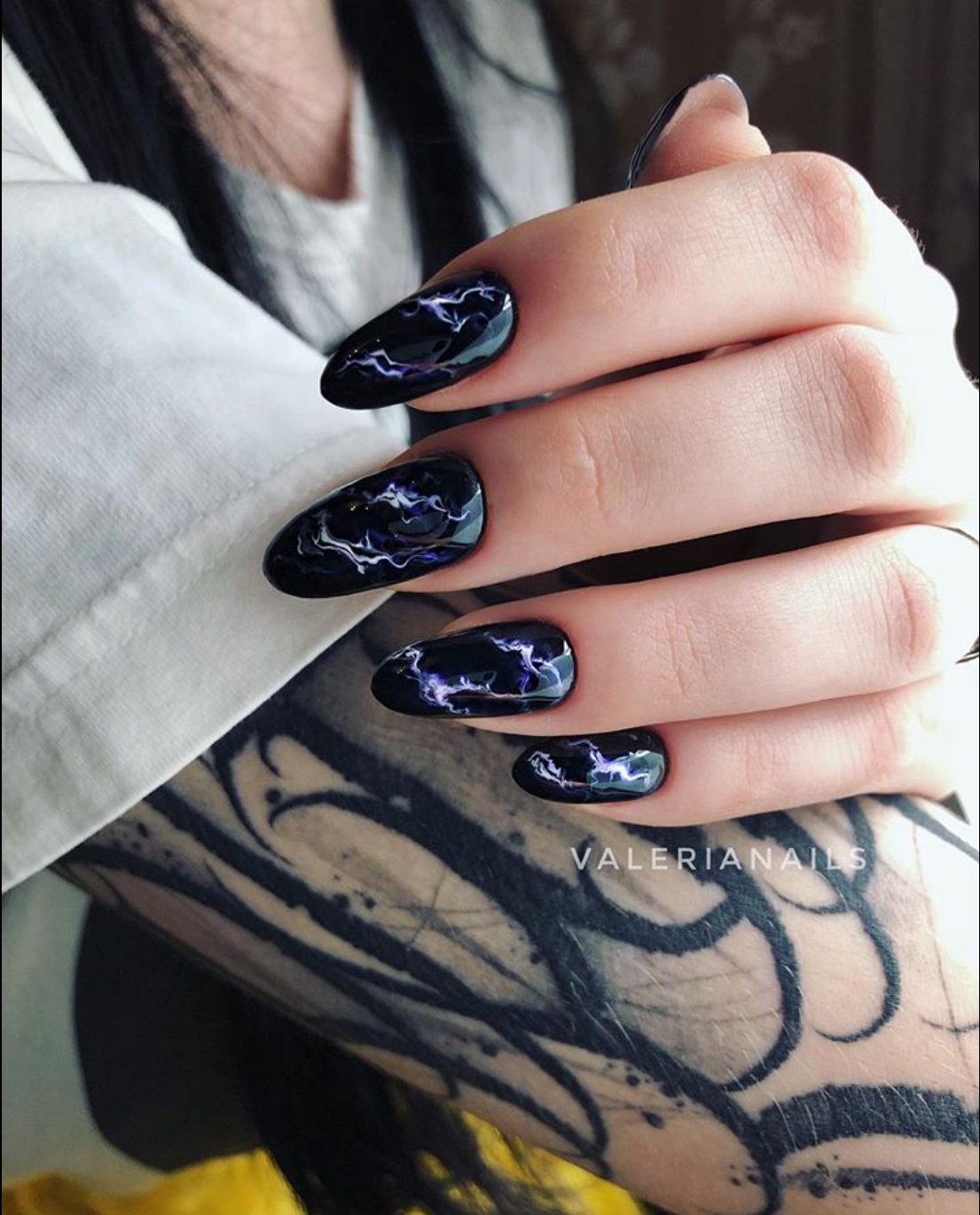 You can also add a marble design to your black nails.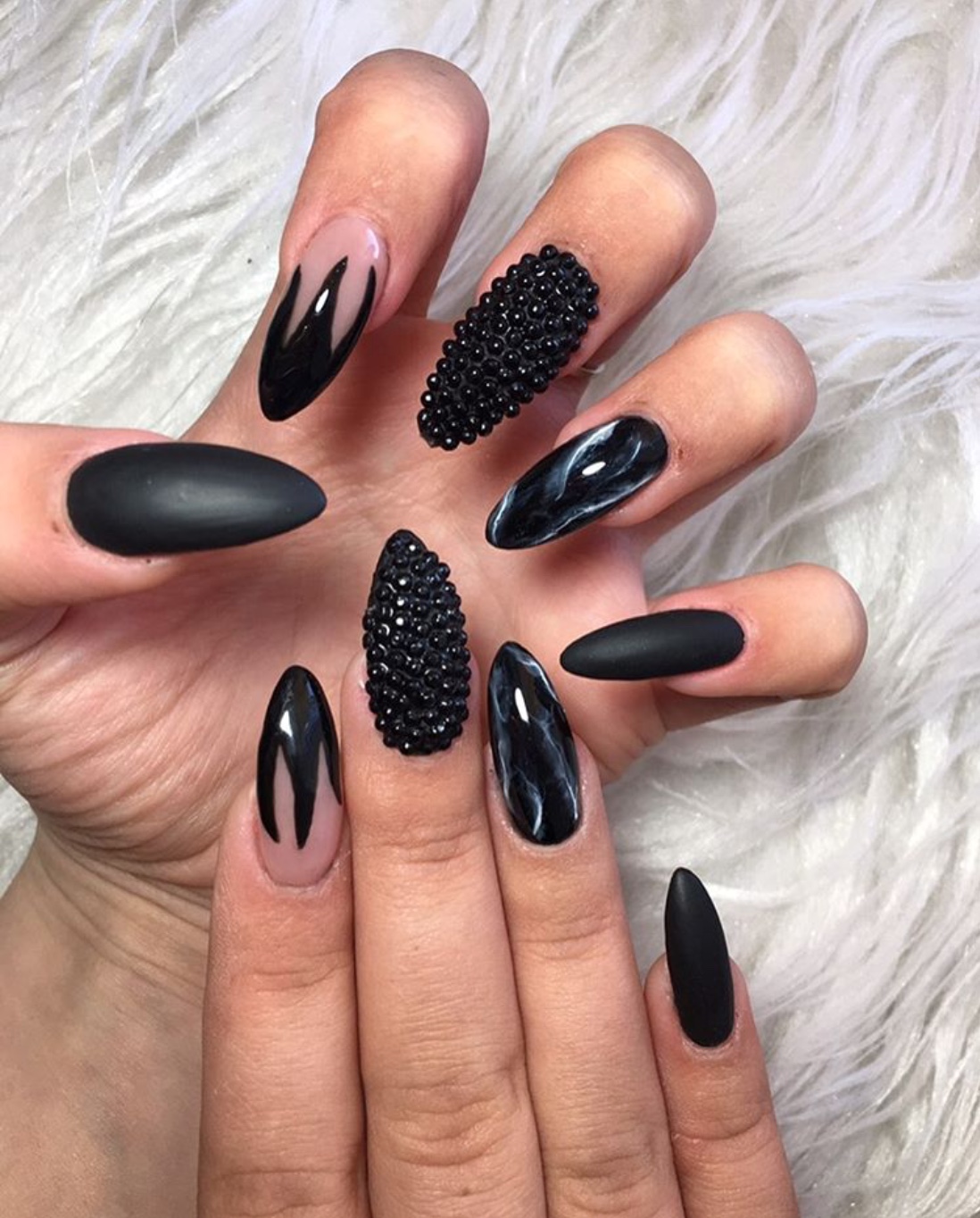 Paint the thumb and the pinky solid matte black. Then make a marble design on the ring finger. For the middle finger add black nail studs.
Pink and black nail design
You can also add pink nail polish to your black nails to add a little colour to your nail design.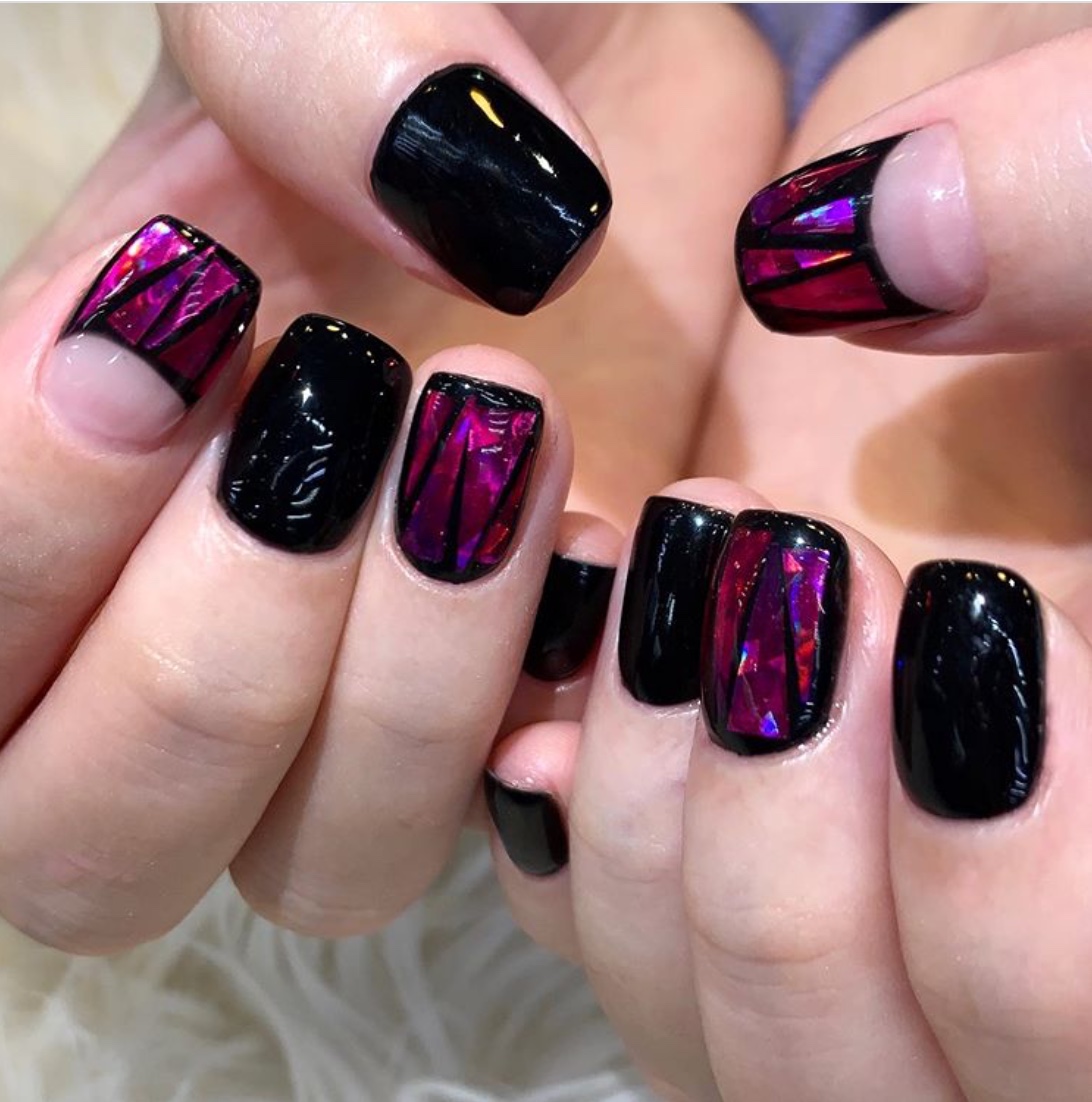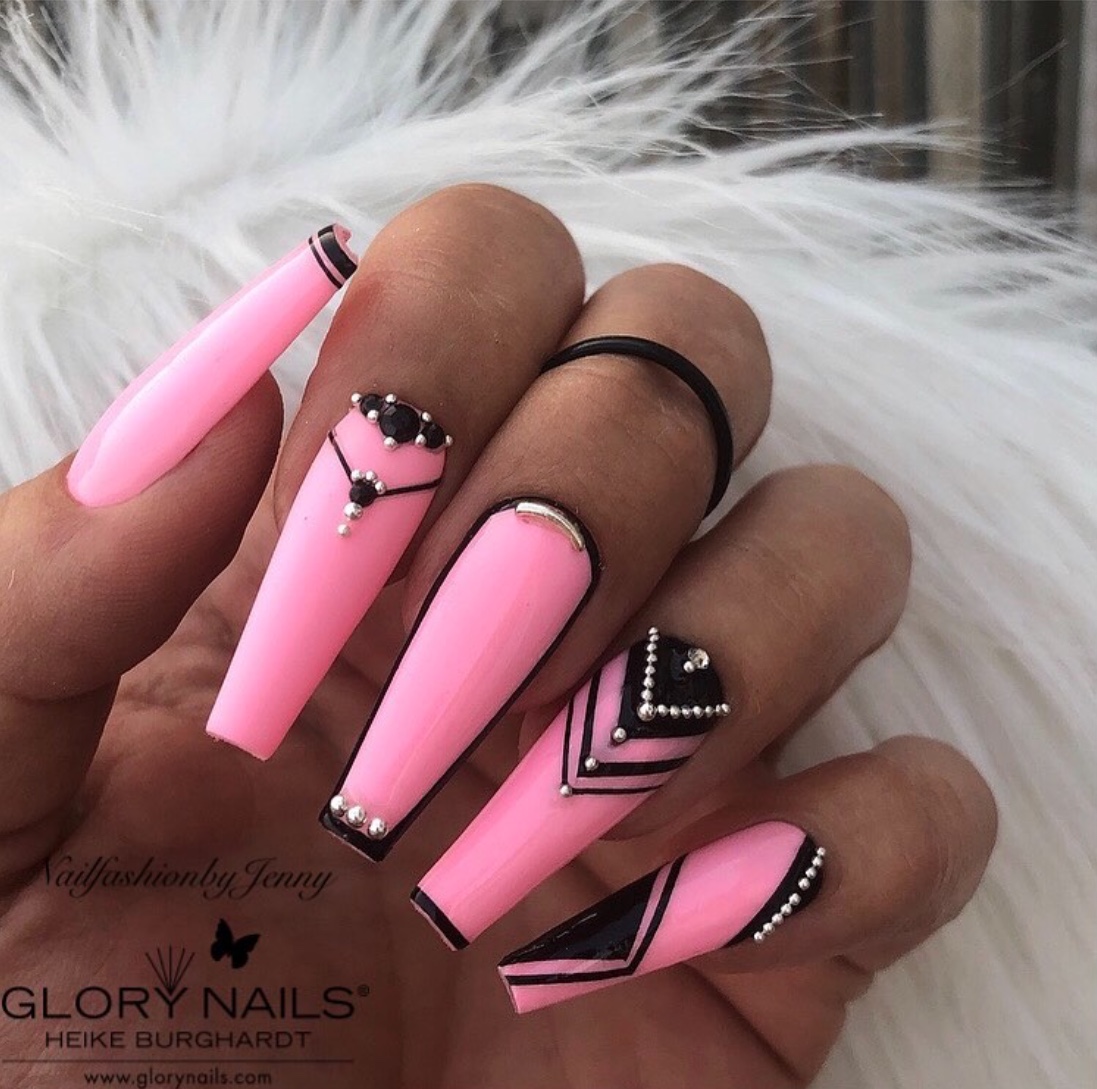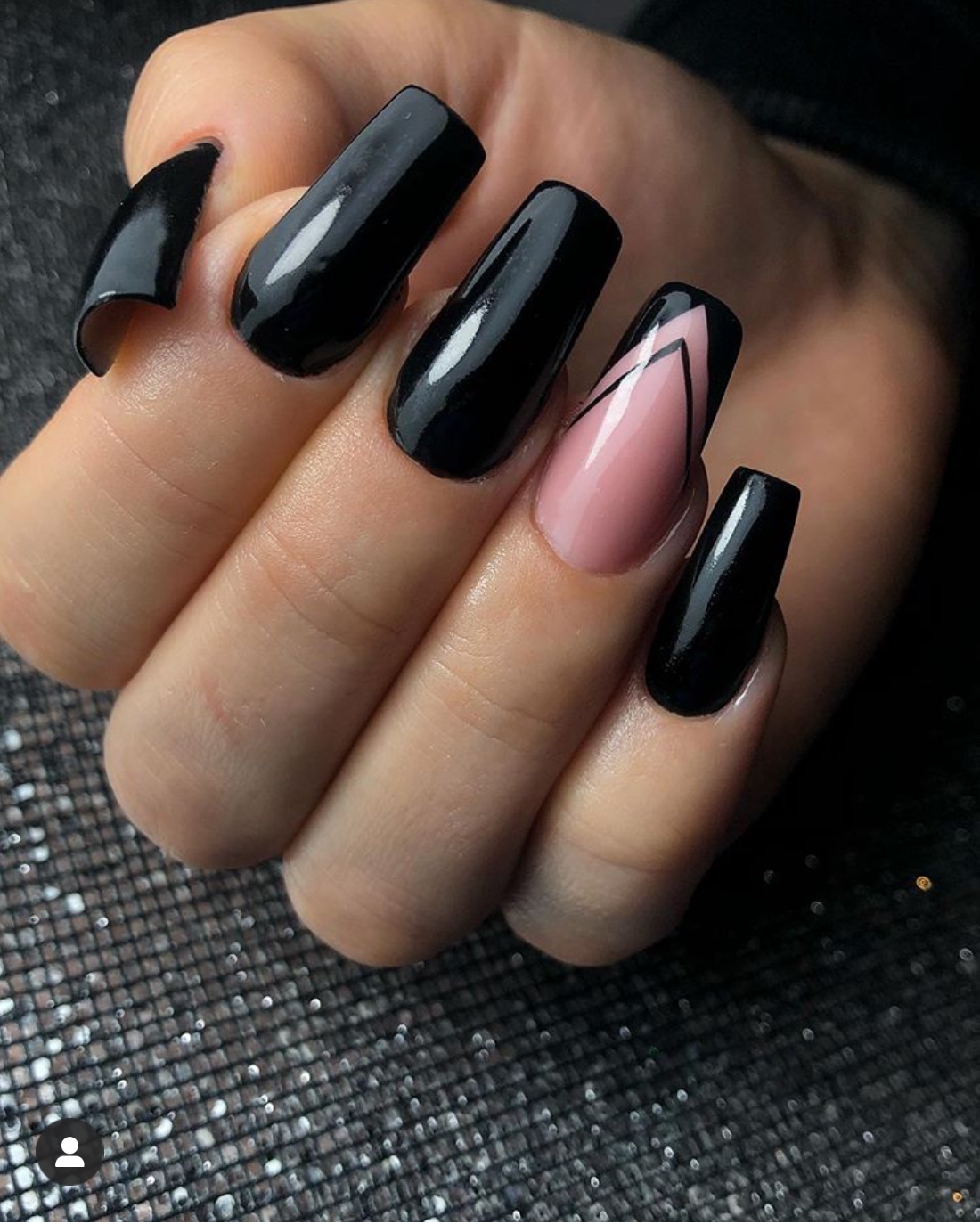 Black and gold nail design
Black and gold is a very beautiful combo. You can try black nails with gold accessories. Or you can paint some nails black and some gold. To make it more beautiful you can use gold glitter polish.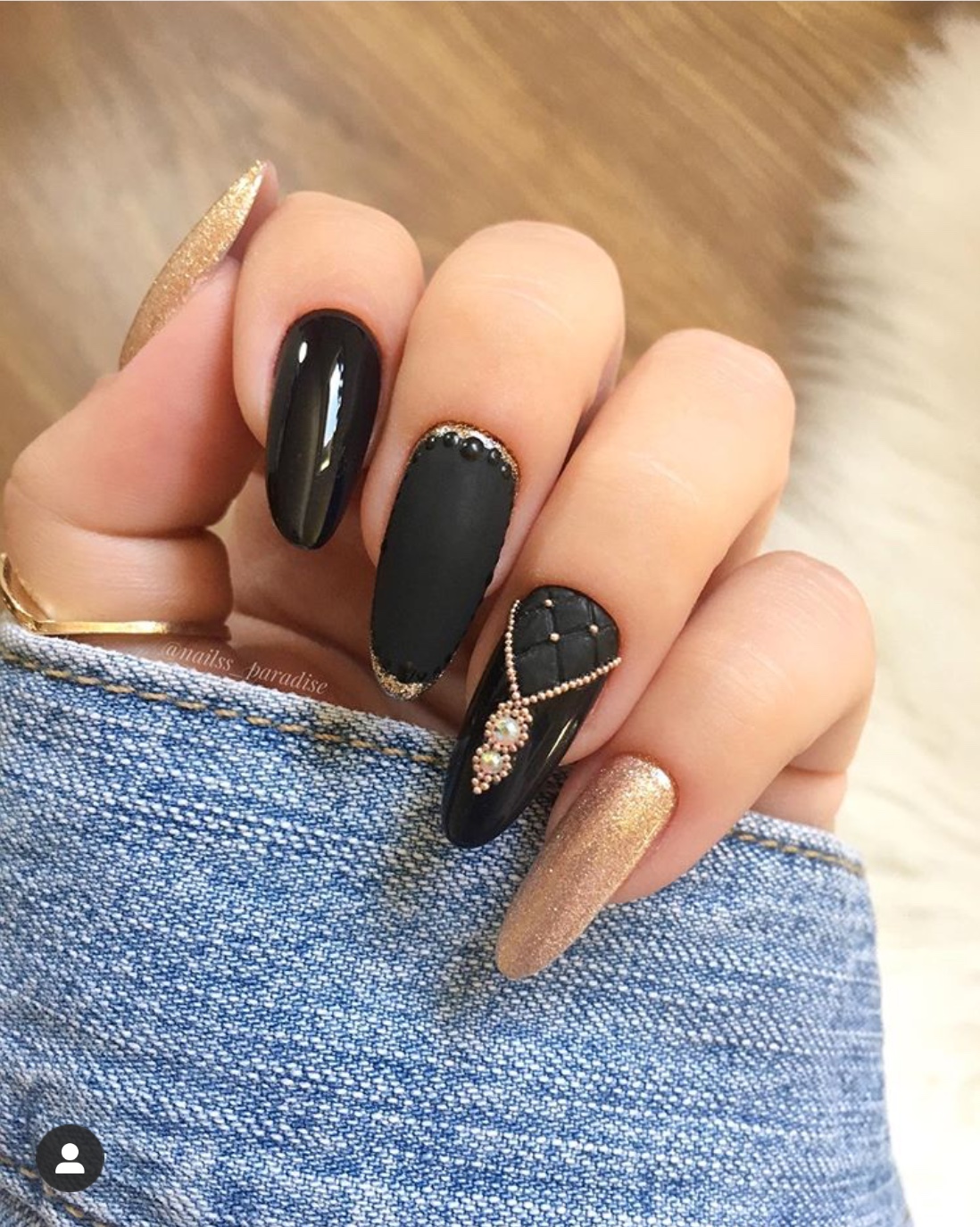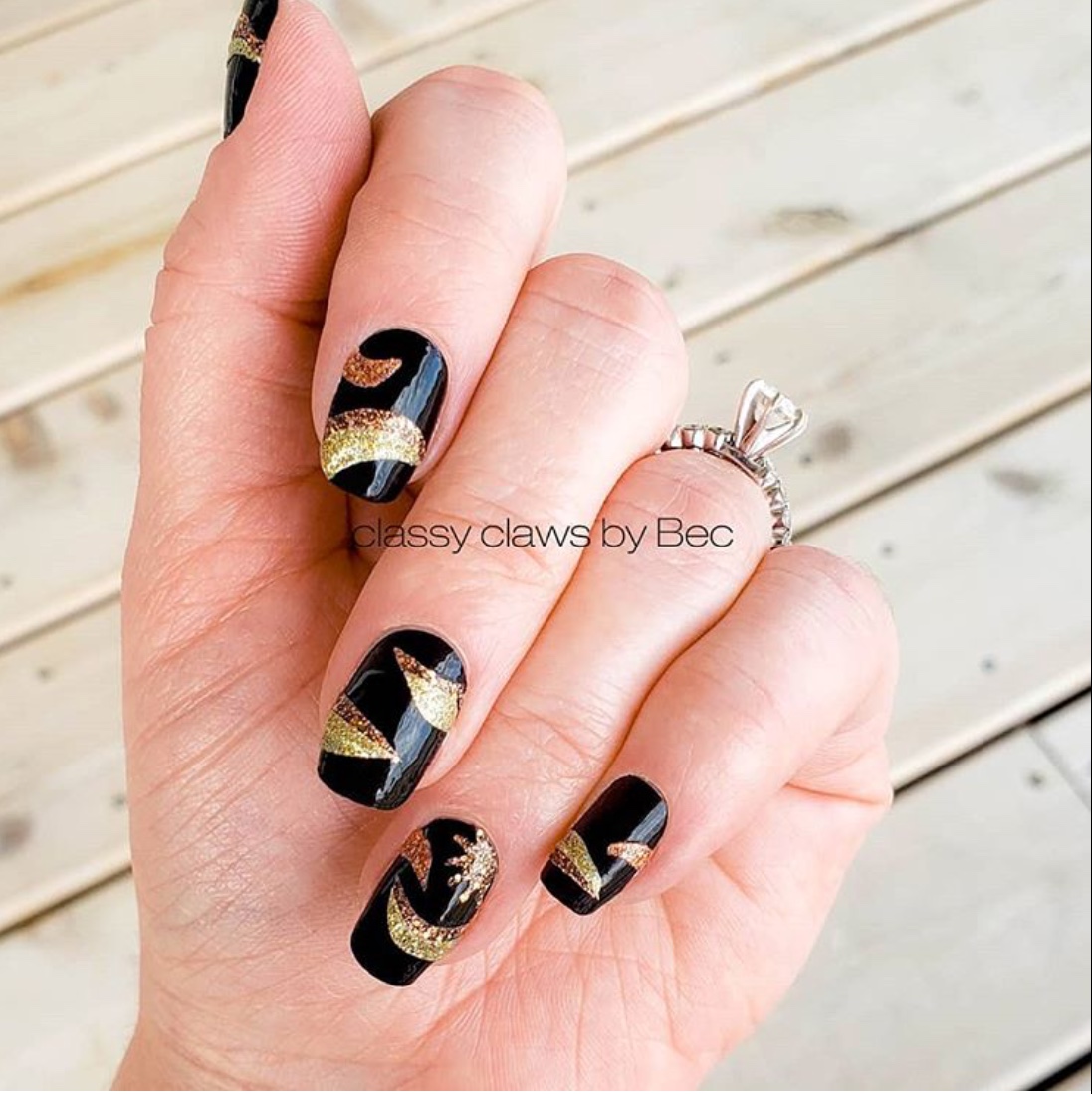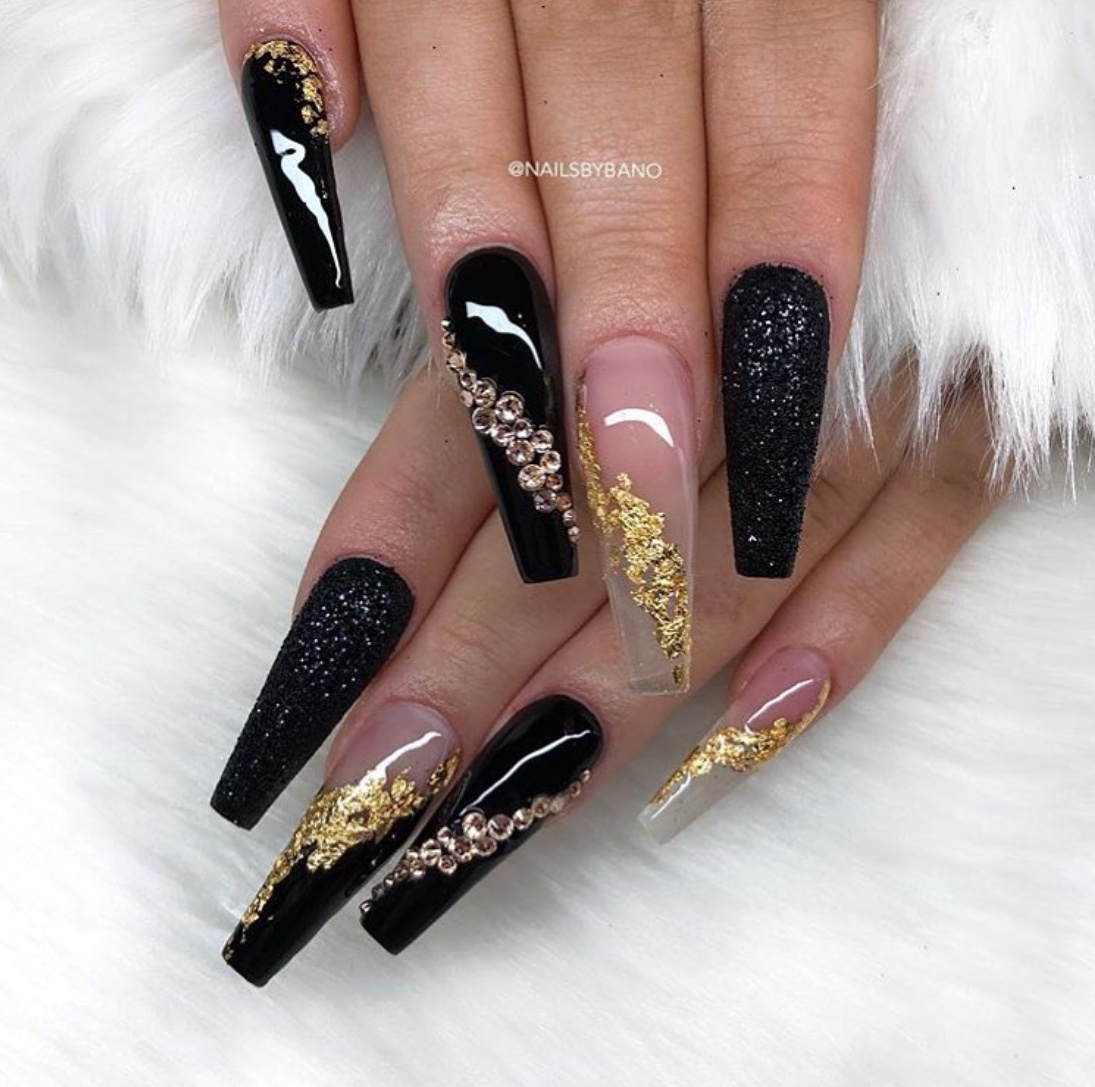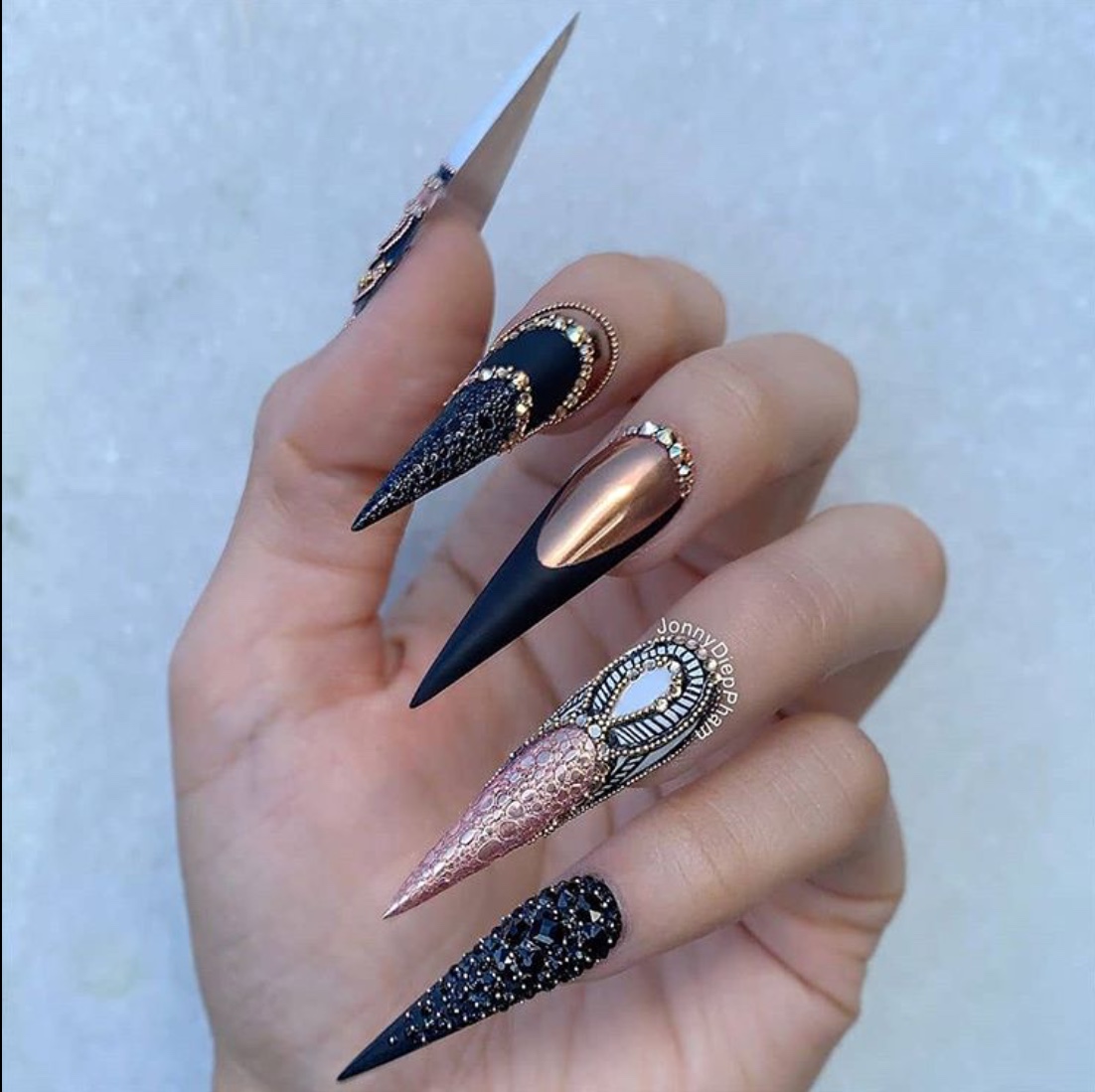 Black and nude nail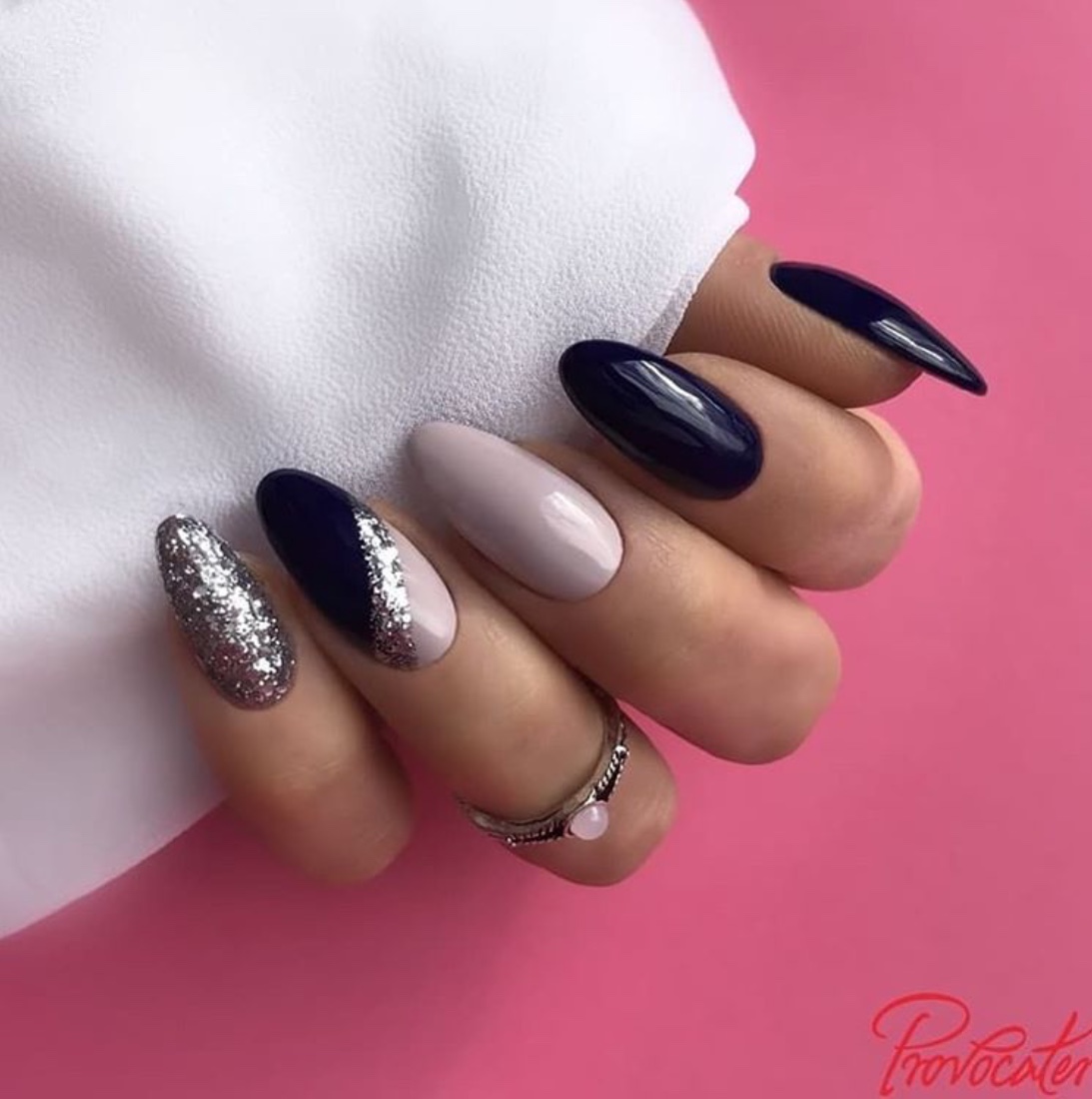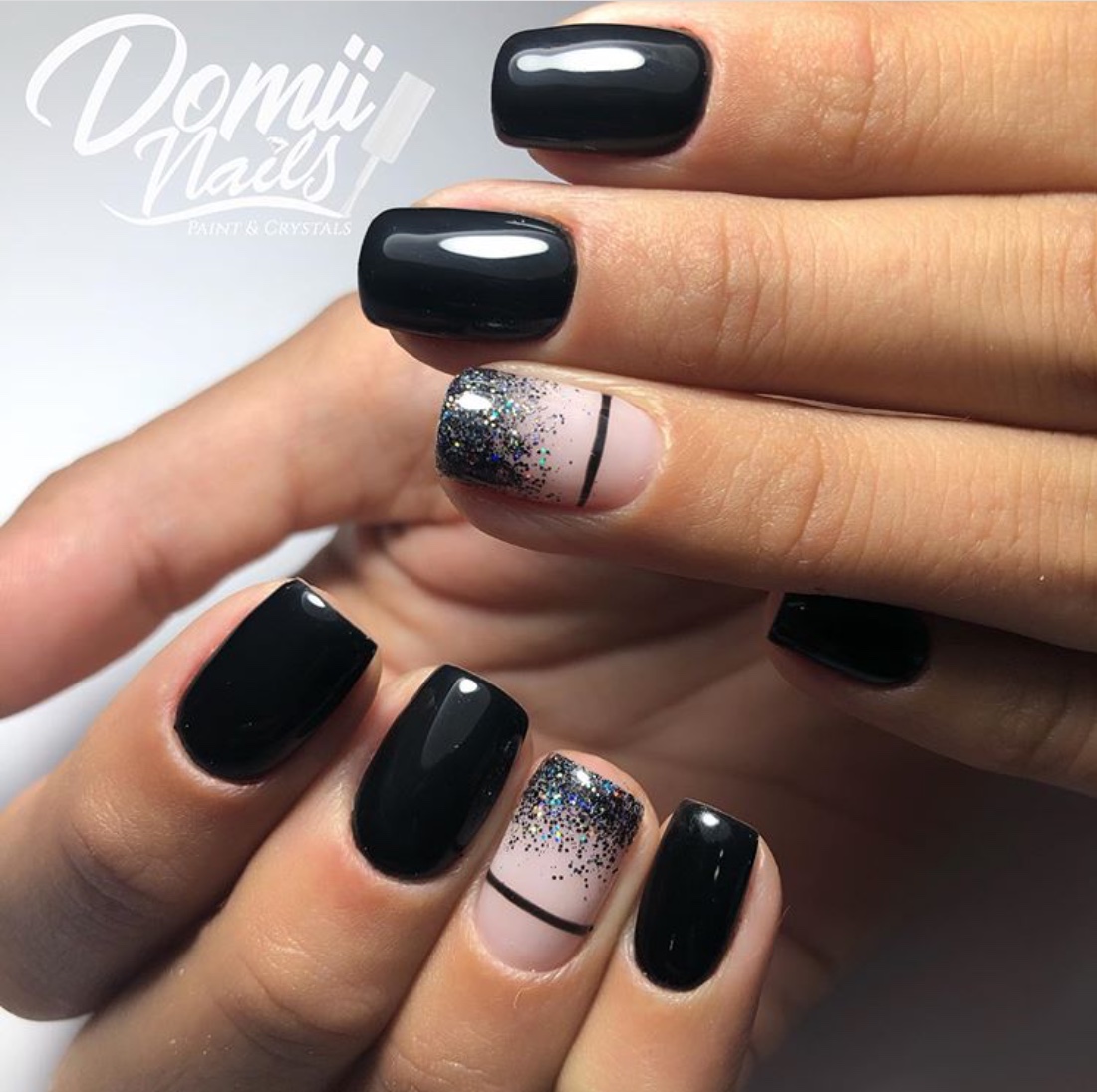 An all black nail with an accent ombre nail with nude and glitter.
Filigree nail design with black and nude nail polish.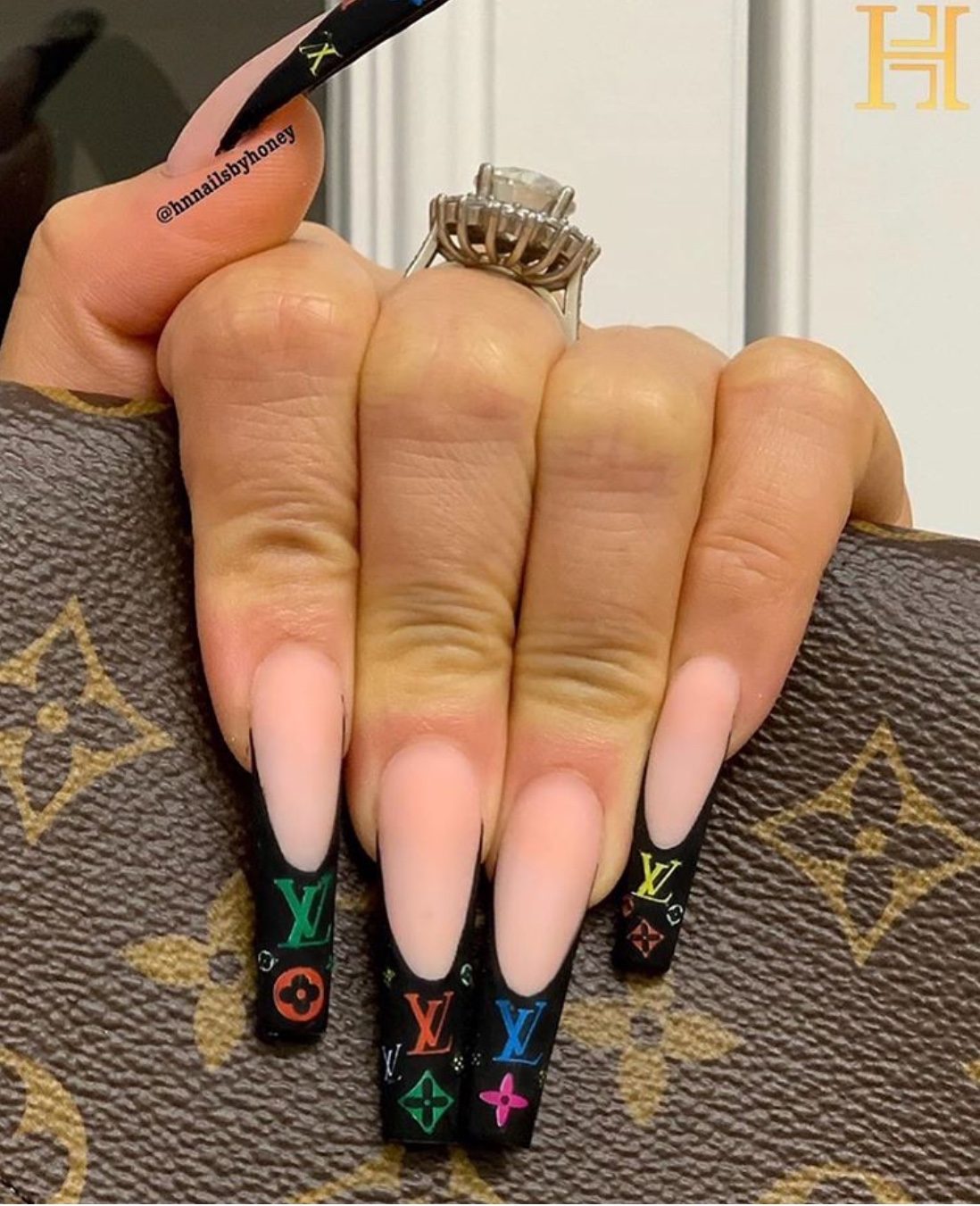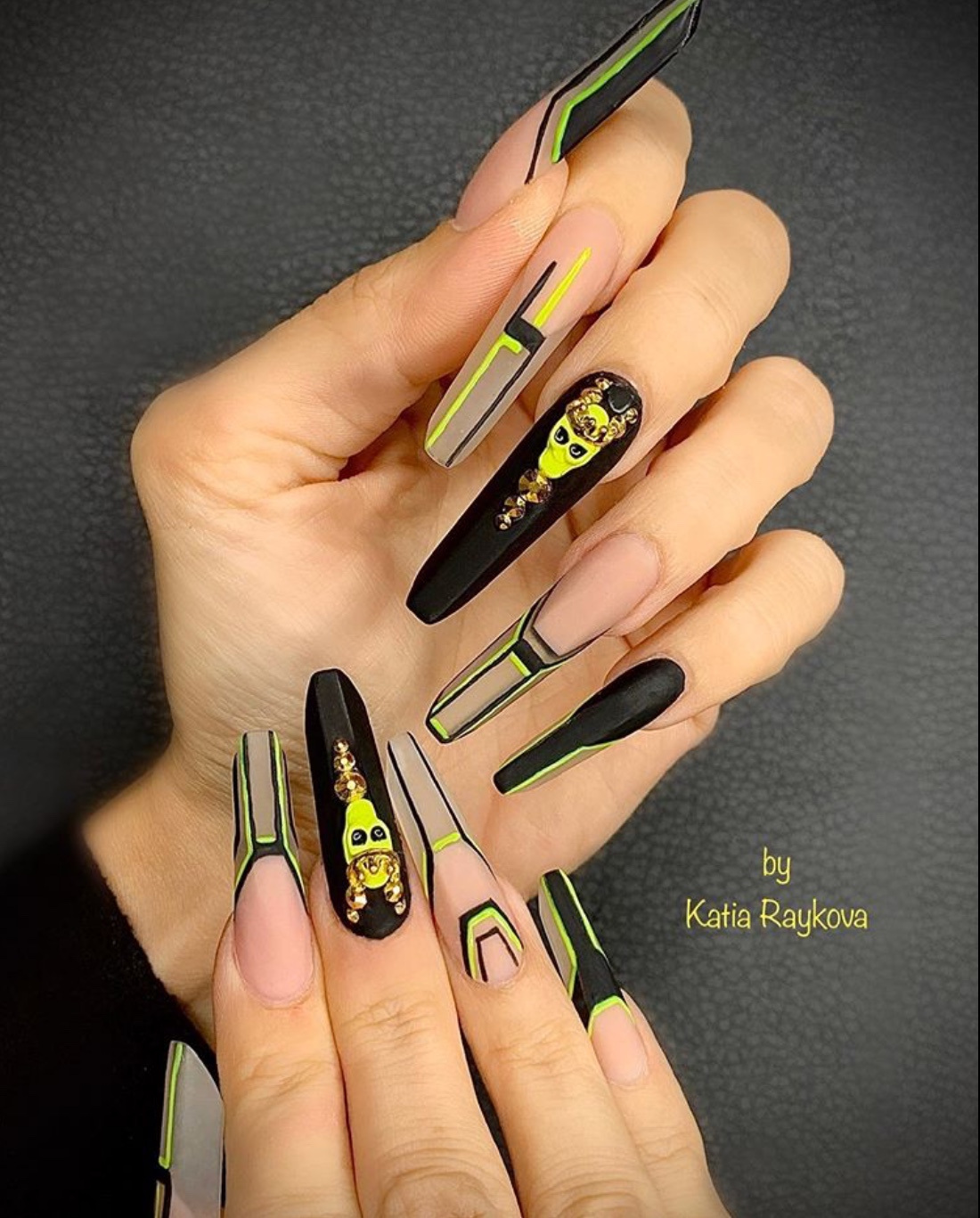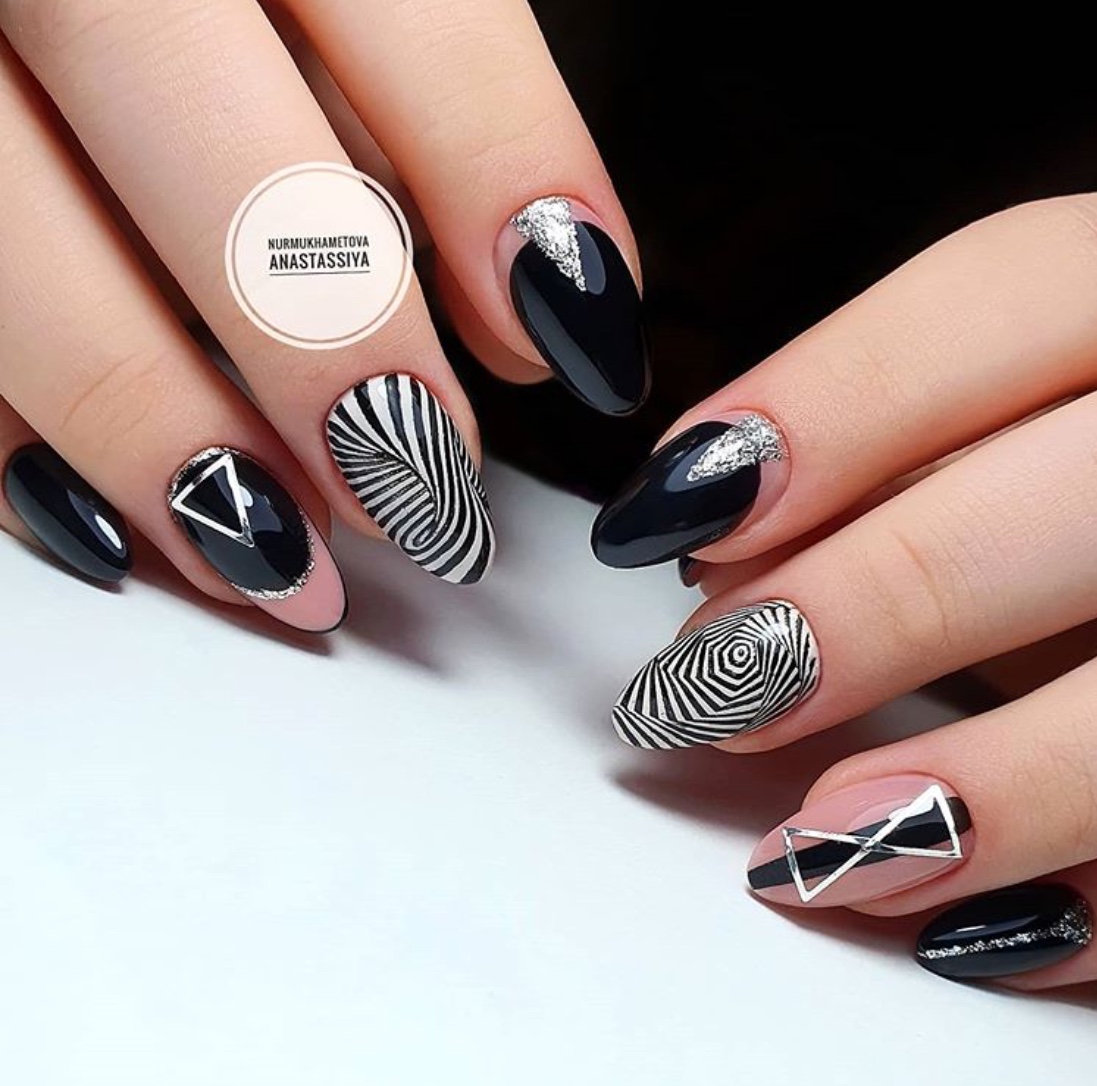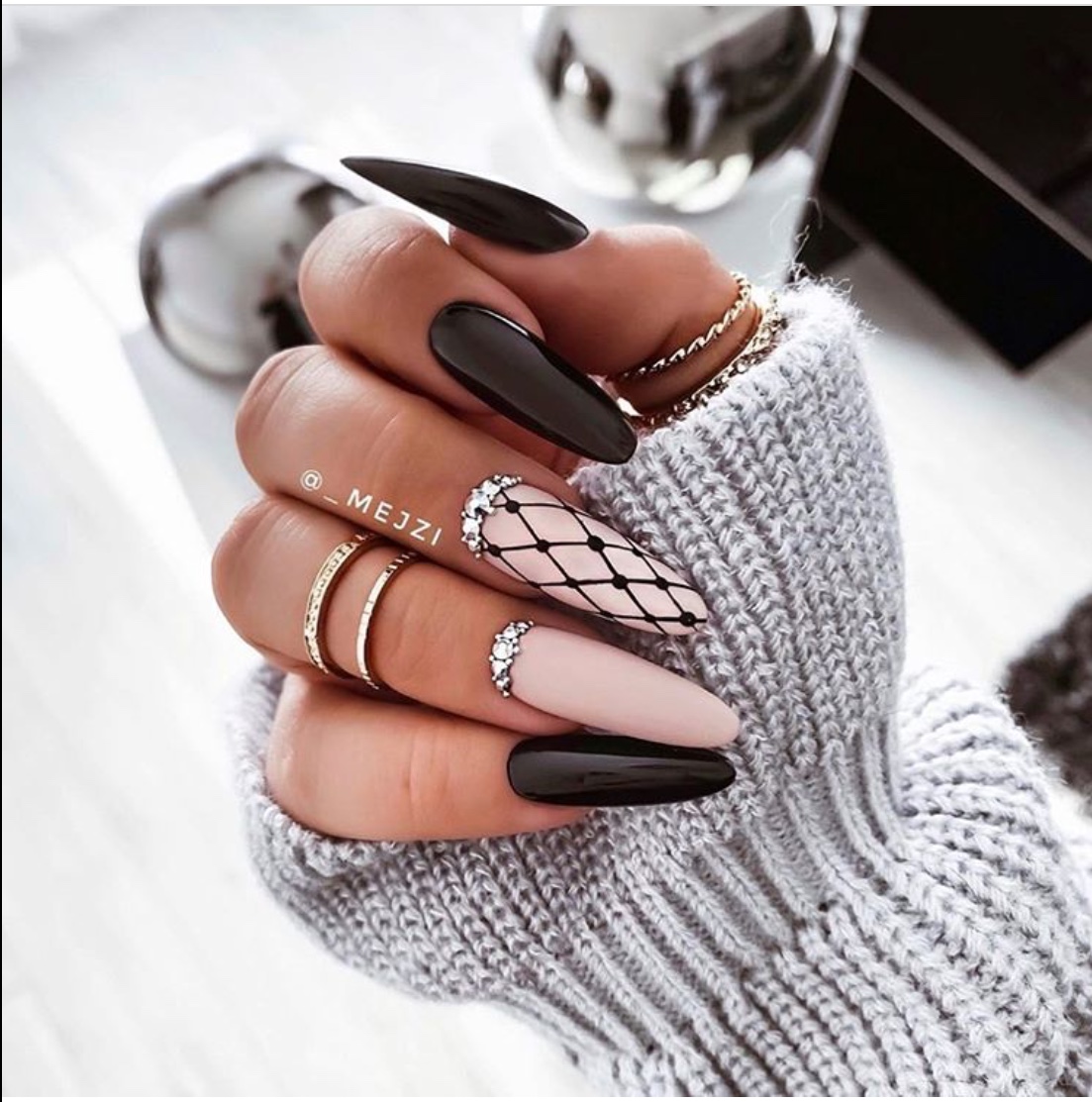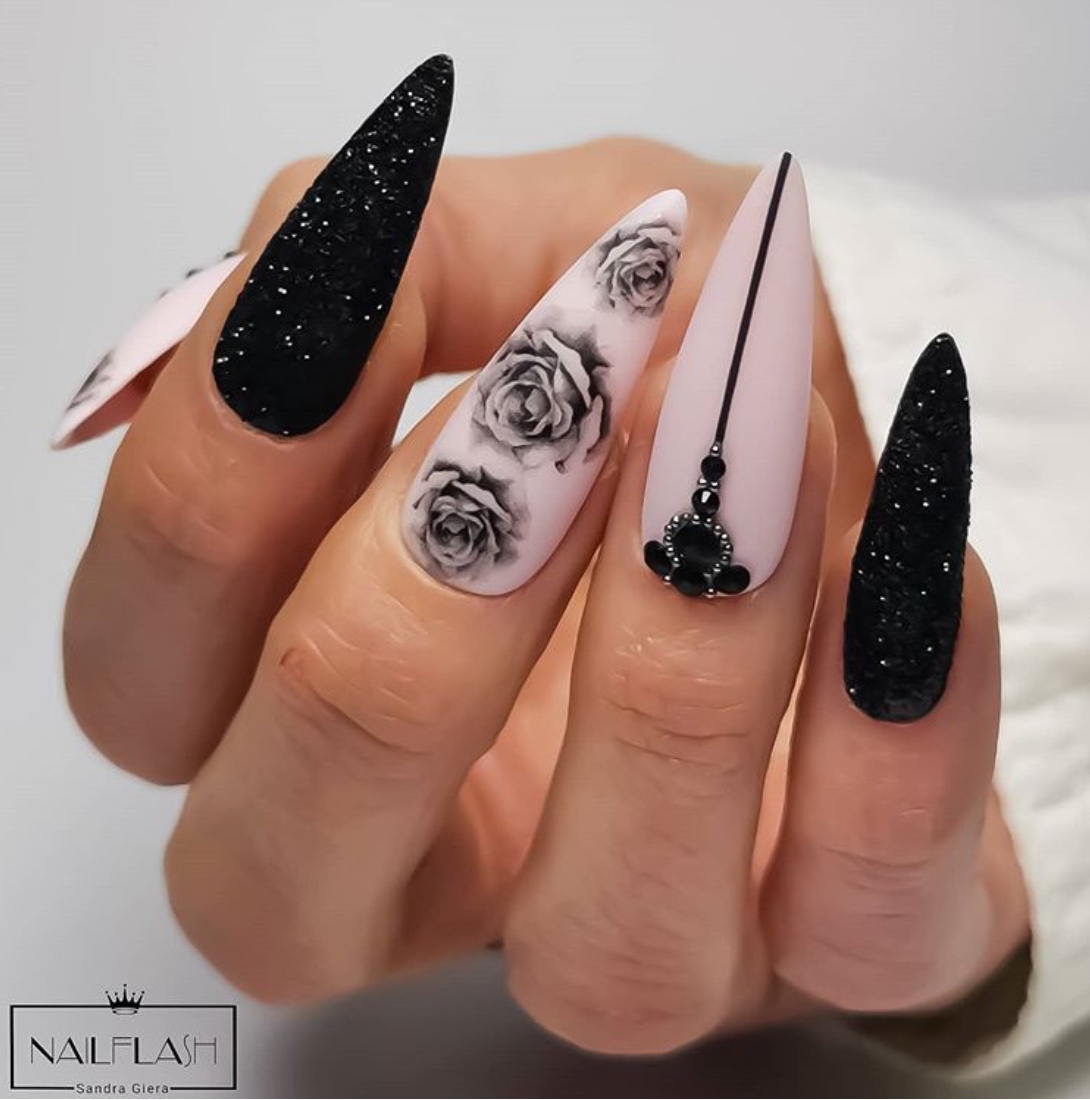 Here we have black and pastel pink nails. Paint the pinky and the fourth finger black and top it with black glitter. Paint the other nails with pastel pink. Paint black roses on the middle fingernail and the thumbnail. Adorn the ring finger with black rhinestones.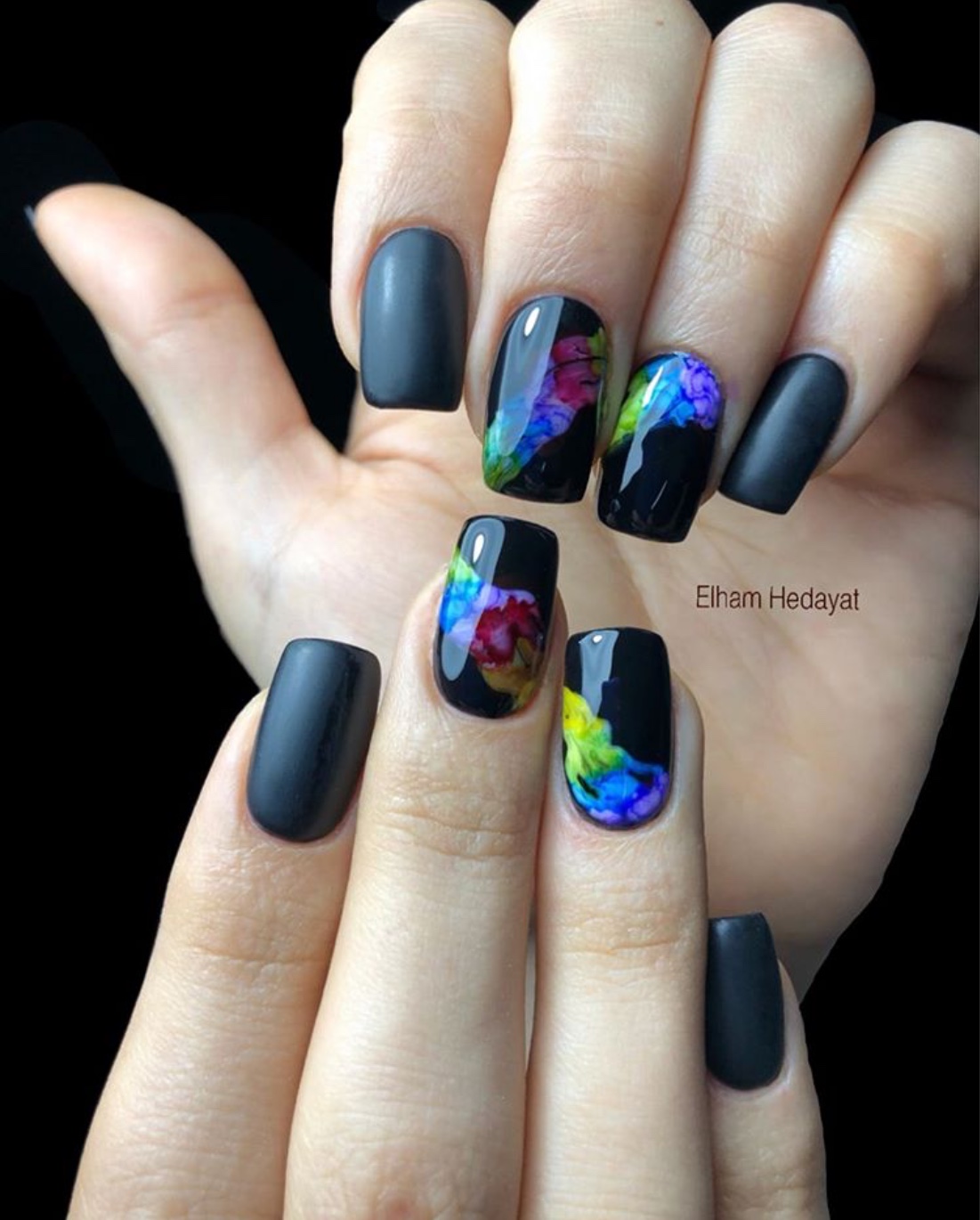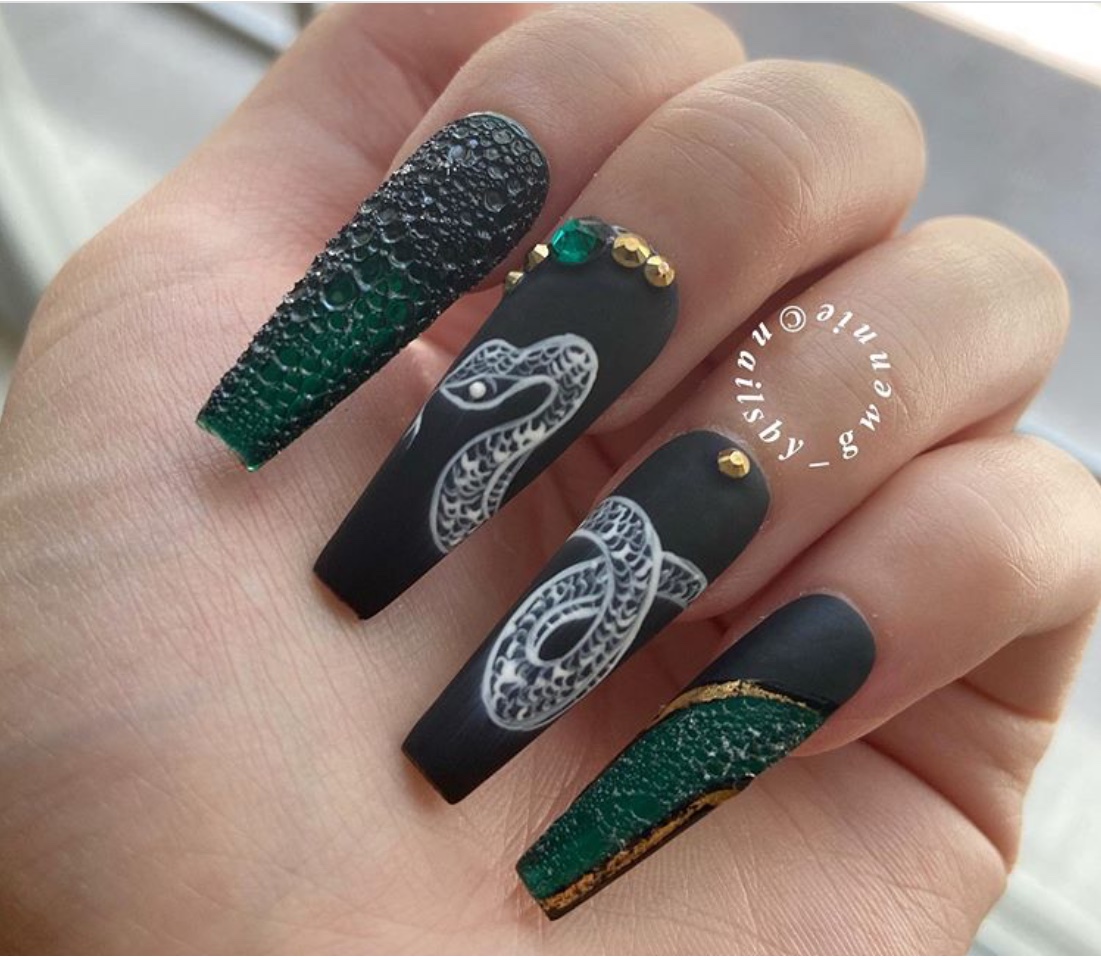 Here, we have two nails with snake skin art and then two nails with a snake. adorned with nail studs.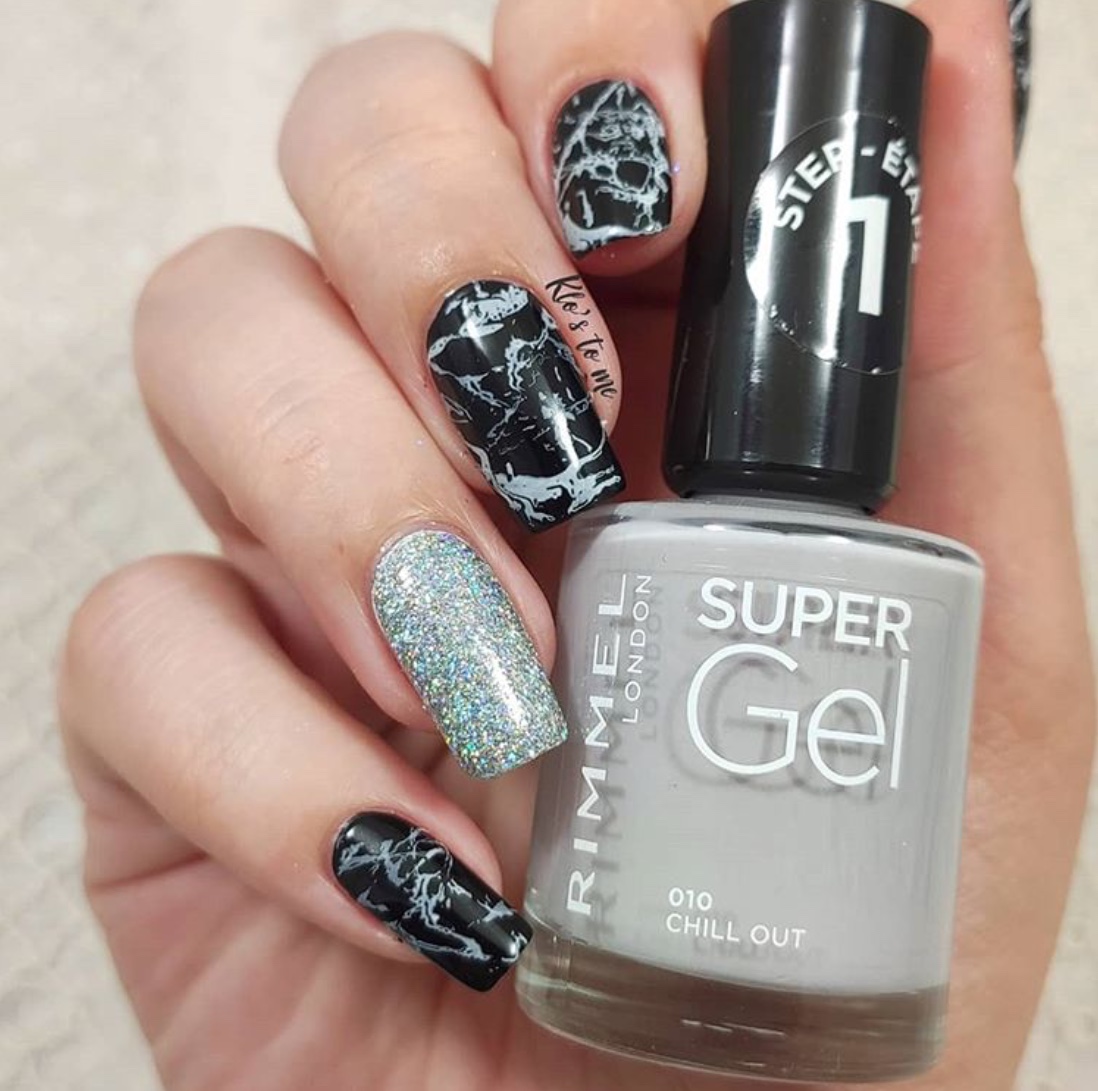 Paint the ring finger with grey nail polish. Add a topcoat with silver glitter. Paint the other nails black Using a small nail brush and the grey nail polish add some designs to the black nails.
Black and white nails
You can also go for the classic black and white nails.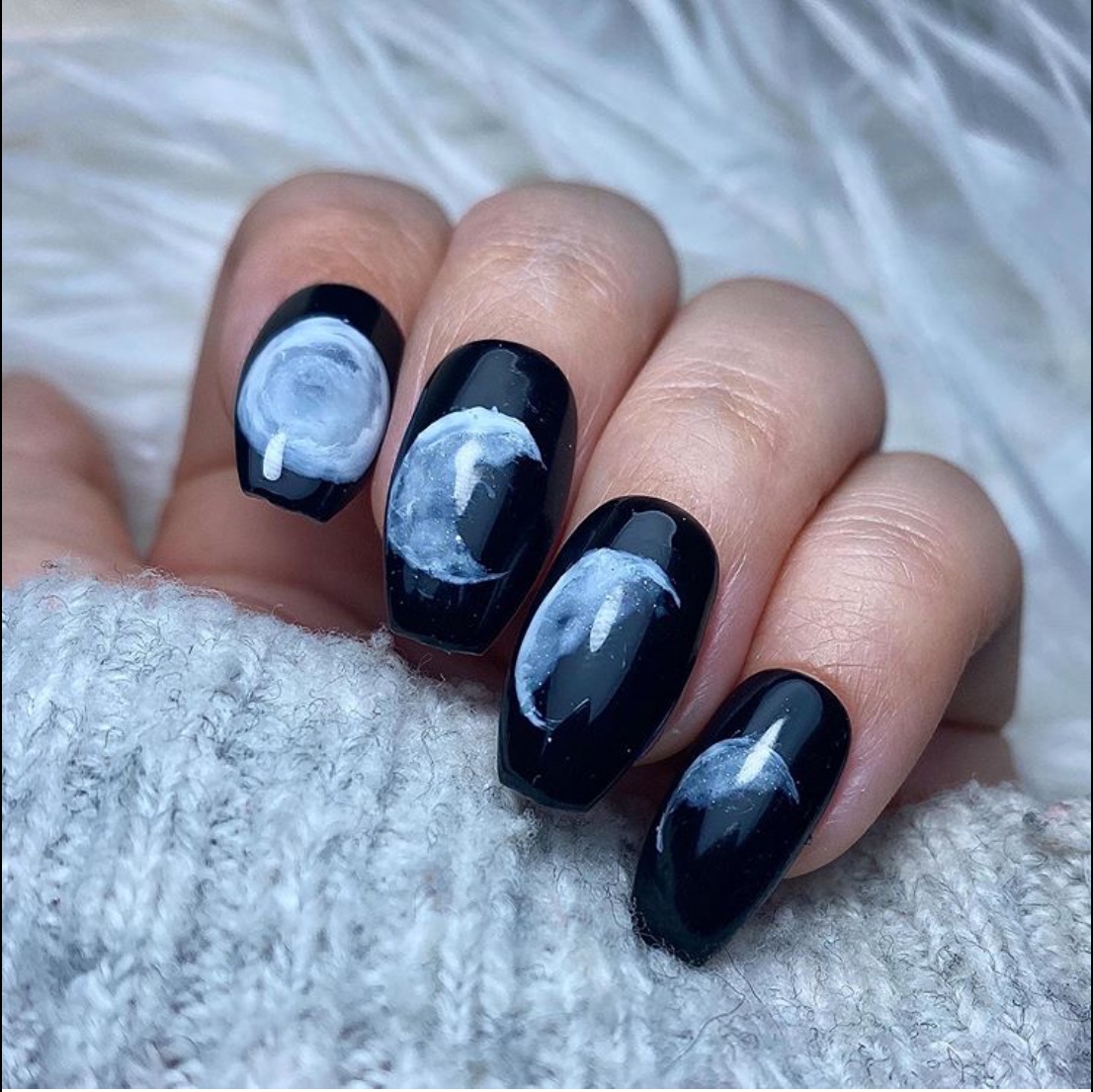 Paint all the nails black and when it's done, paint the faces of the moon using white nail polish.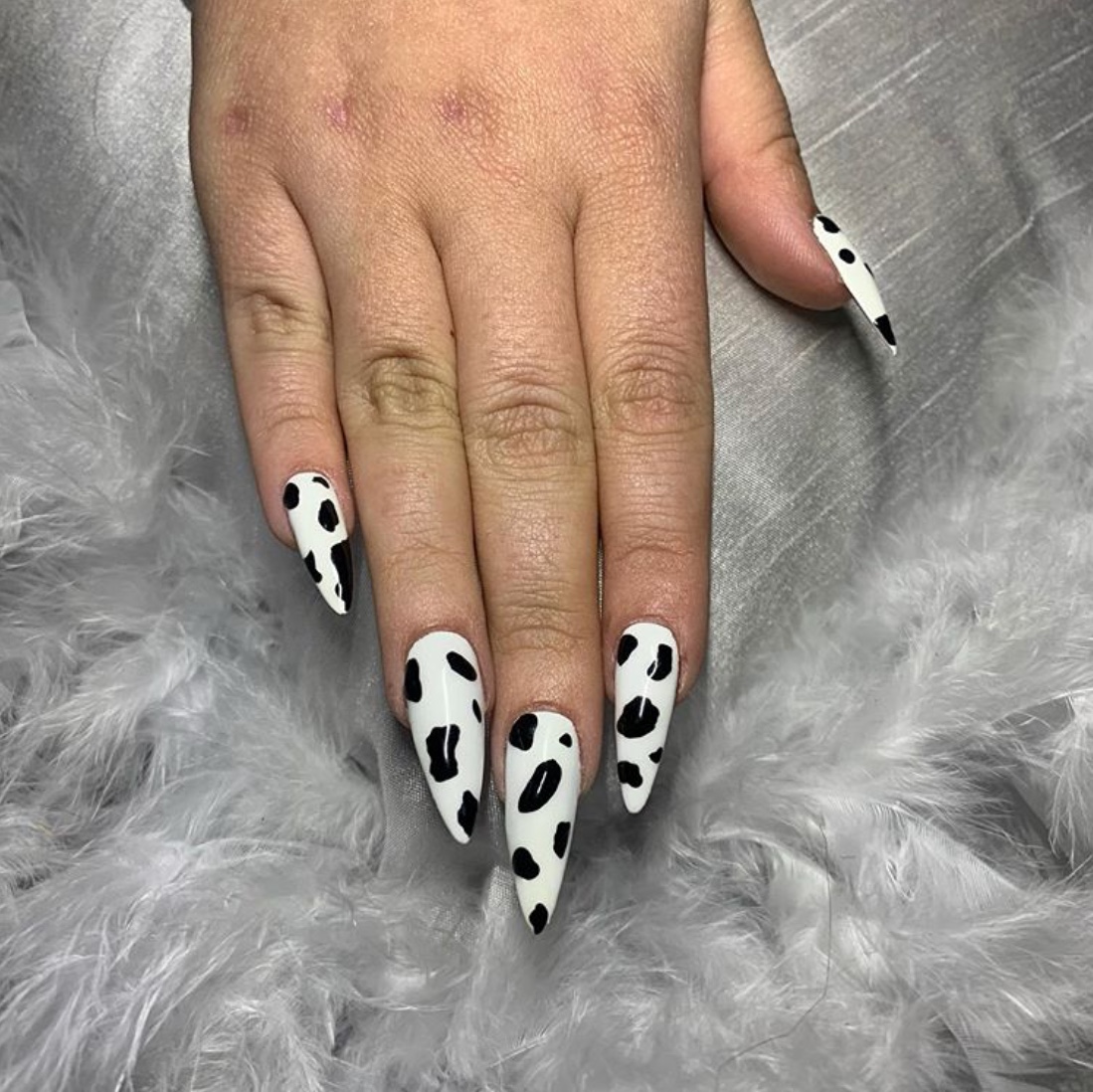 You can also try the dalmatian nail art. Paint all the nails white and use the black polish to make black spots on the nails.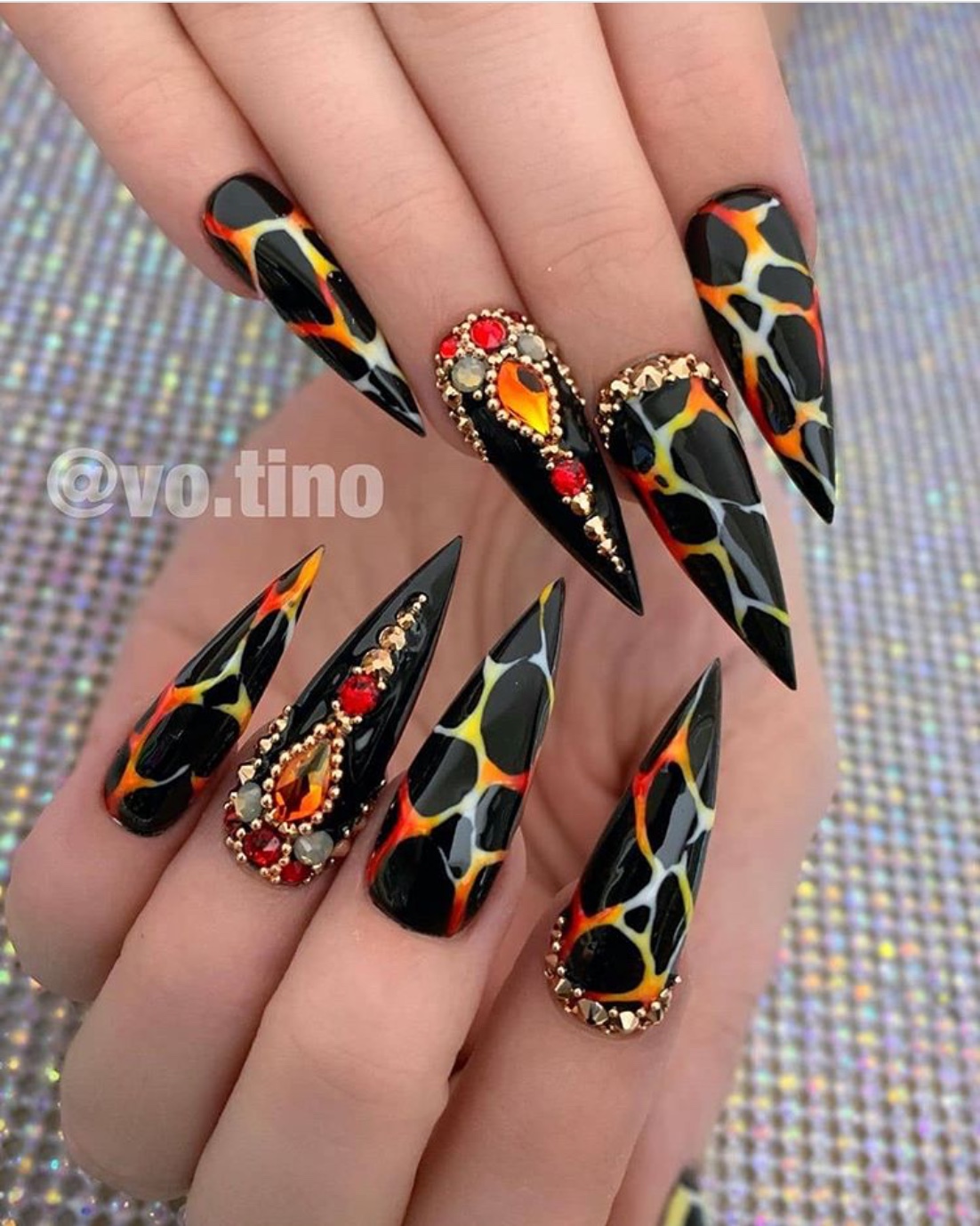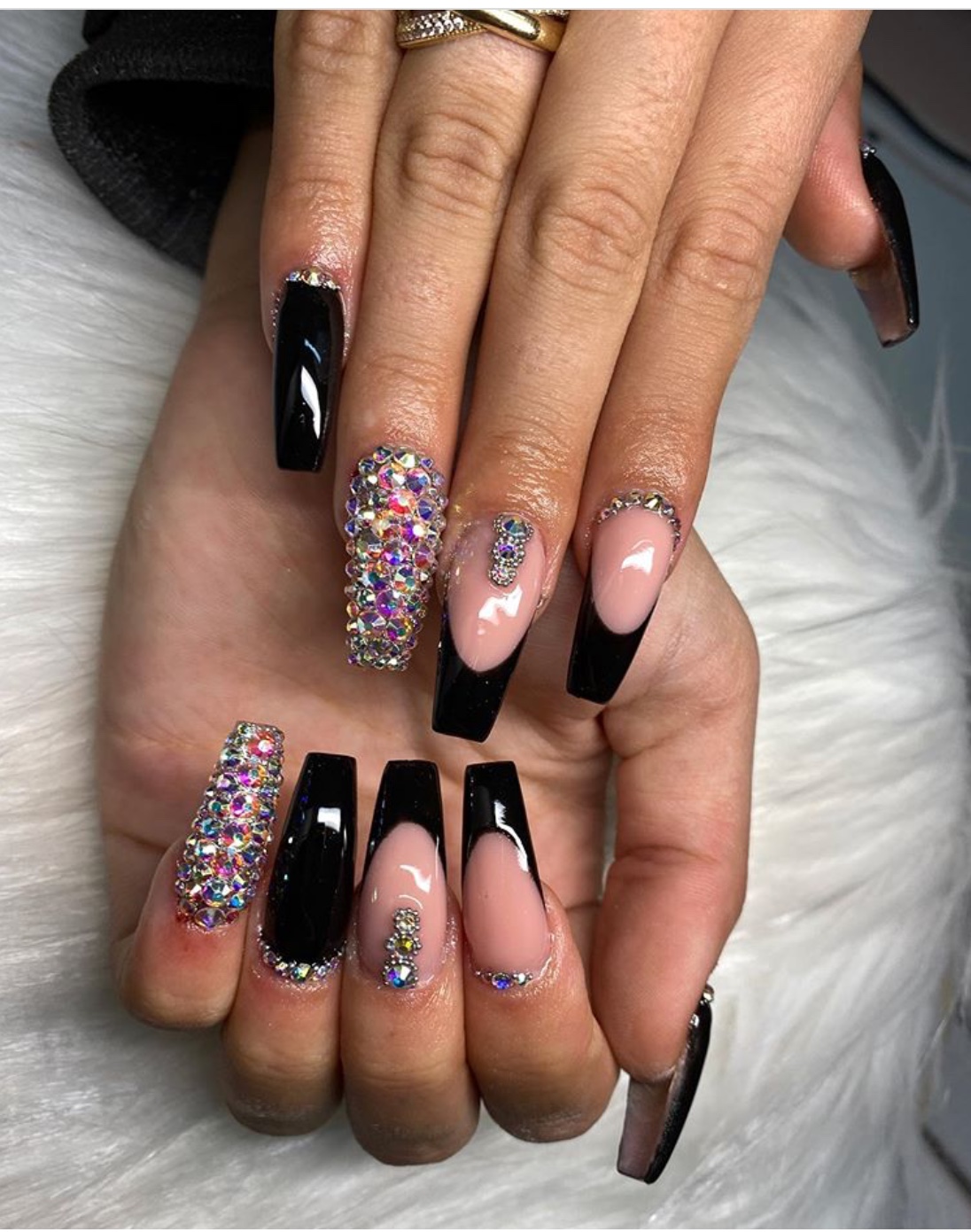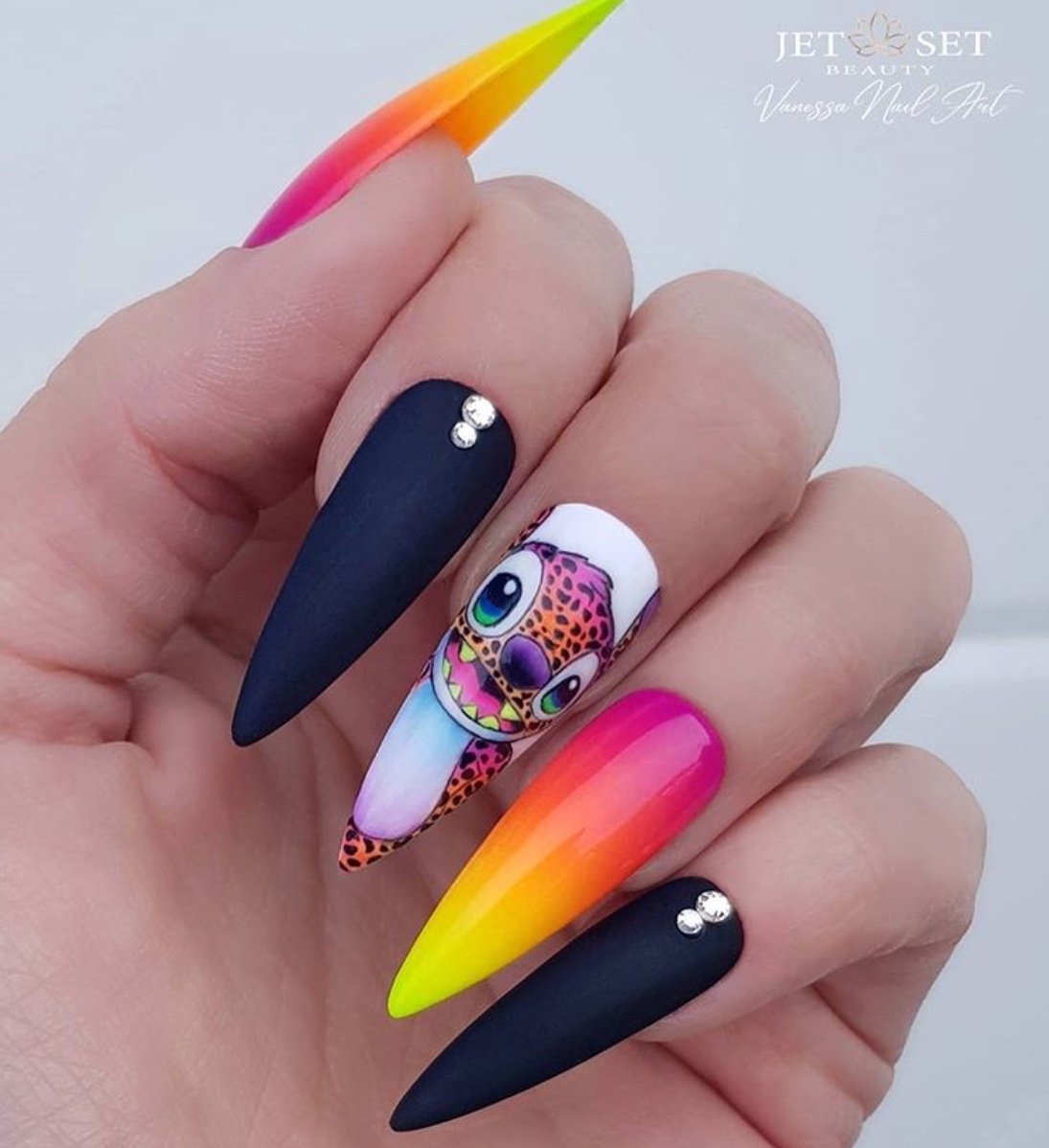 Here we have two matte black nails with two crystals each. And two ombre nails using pink, orange and yellow.
This article may contain affiliate links and I may earn a little commission if you purchase through my link. But this is at no extra cost to you. See here for images disclaimer