A clown may not be your first pick for a Halloween look, but this look might be all the spooky vibe you need to make your Halloween.
The good news is, it is pretty easy to get the clown makeup look. All you need is white makeup or white face paint, black lip liner, and red lipstick. If you want to be extra, then some glitter will do too.
Instead of red and black, you can also use any colors you prefer, could be green, purple, or pink. A clown look is all about imagination, so whatever you want to look like, you can do it.
Below are some photos of clown makeup ideas you can try. If you are going to use white face paint, apply the paint and let it dry before you move on with the other makeup.
For the face paint, you can apply it however you want. It can be full face, the center of your face, or even half of your face.
You can also do the clown makeup look without a white face paint.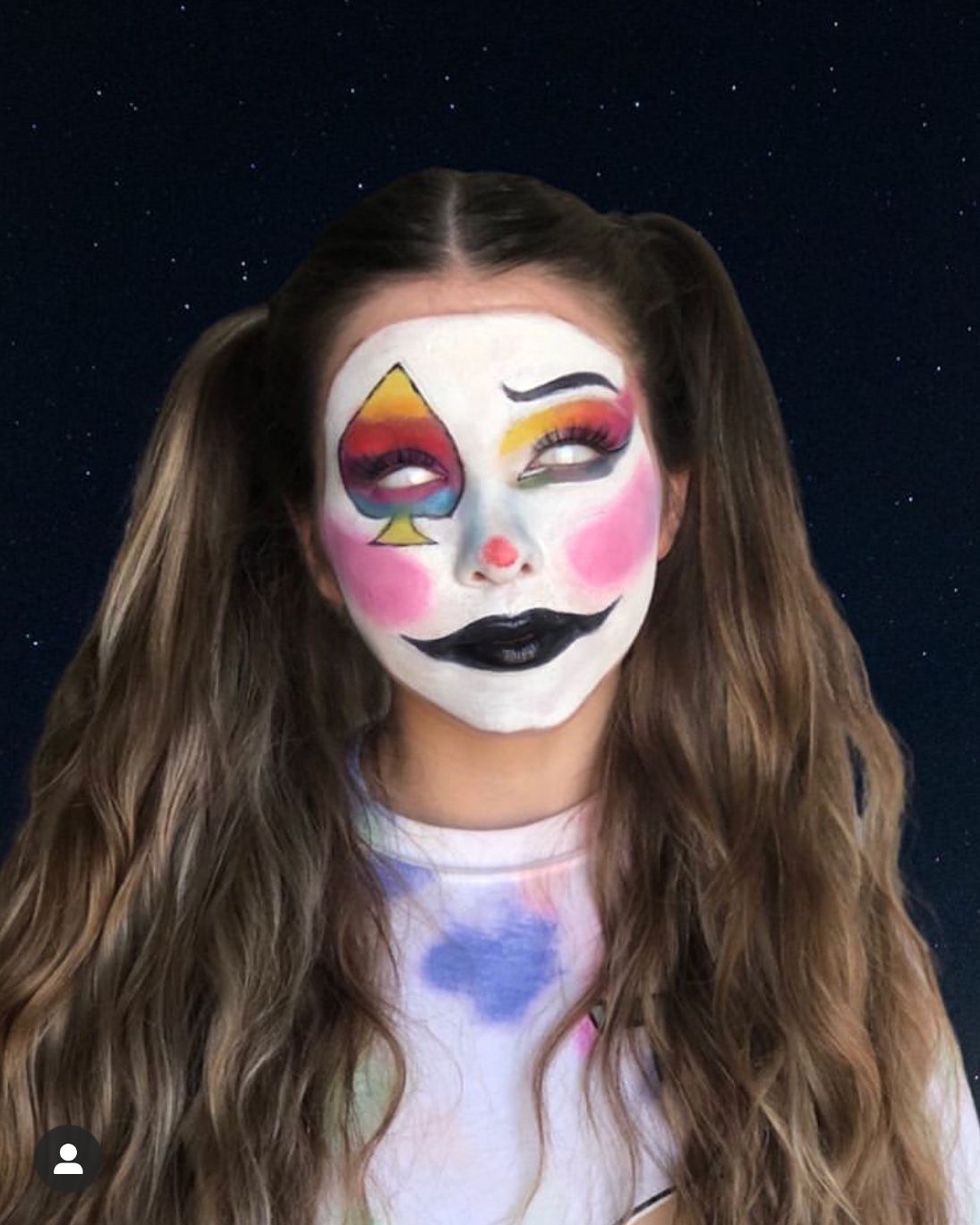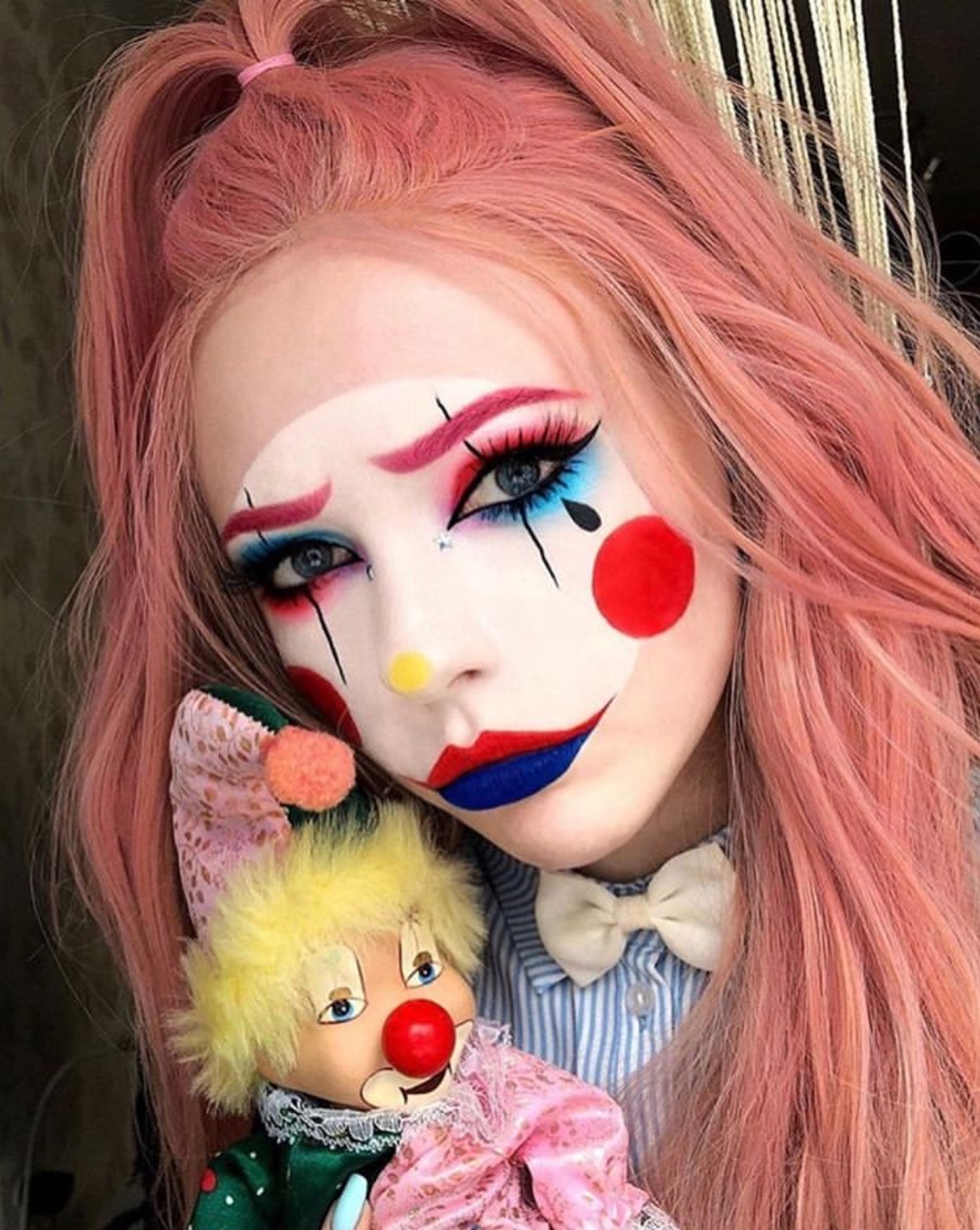 SEE ALSO:
17 EASY HALLOWEEN NAIL ART IDEAS
60+ HAUNTING HALLOWEEN WEDDING IDEAS