What I like about jumpsuit is that with one piece of clothing, your outfit is complete. No need wondering what top matches best with your trousers.
But that is not all. The next question that comes after picking out your jumpsuit is what accessories will suit better? Which shoes to wear and what jewellery pieces to match your jumpsuit.
For shoes, it is best to always go for heels when styling your jumpsuit. With jewellery pieces, you can pick the best one based on the colour of the jumpsuit and the neckline of the top.
Although most people prefer jumpsuits with a solid colour, using ankara for your jumpsuit can be very stylish.
One reason why I like ankara jumpsuit is that, once I have a design, I can have the jumpsuit custom made for me and that is the secret to rocking a jumpsuit.
To look elegant in a jumpsuit, the jumpsuit should fit you perfectly. So with ankara jumpsuit, it can be sewn according to your measurements, so you know your outfit is going to fit you perfectly.
Below are some gorgeous ankara jumpsuit styles you can try.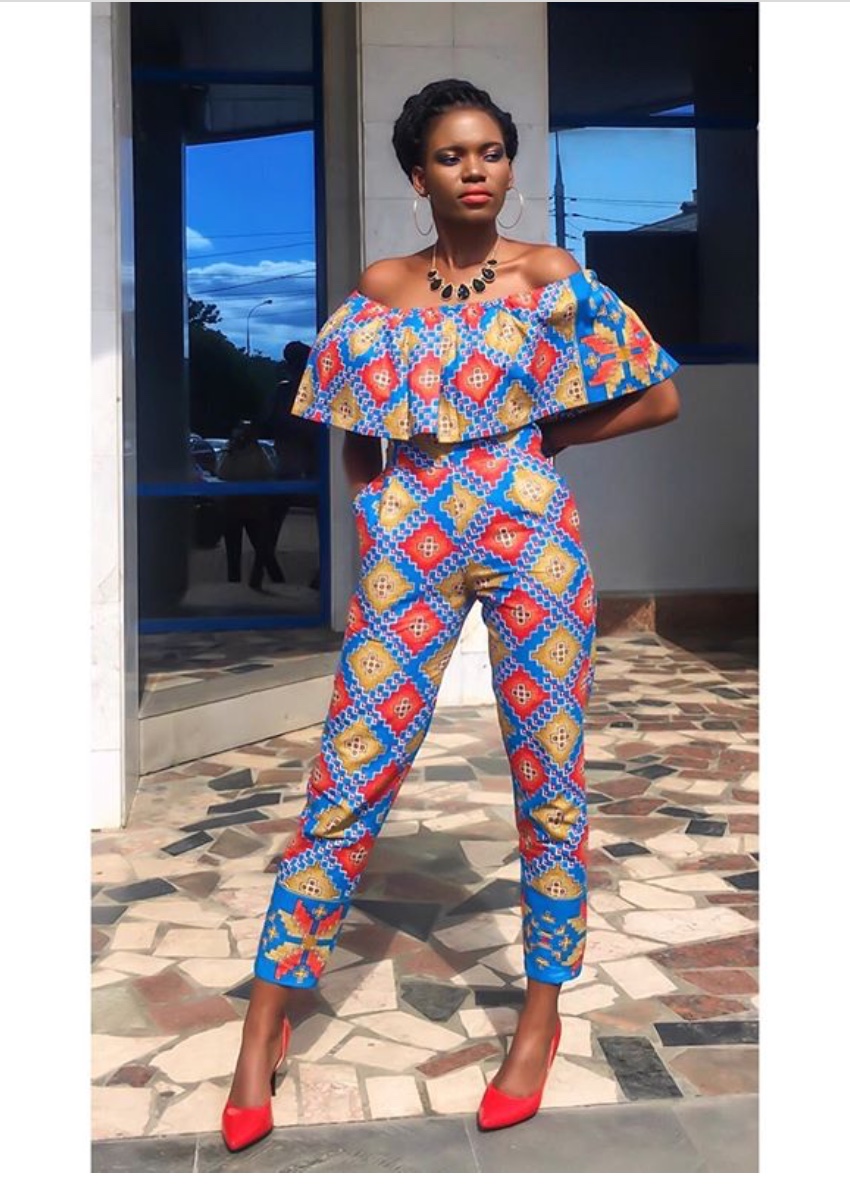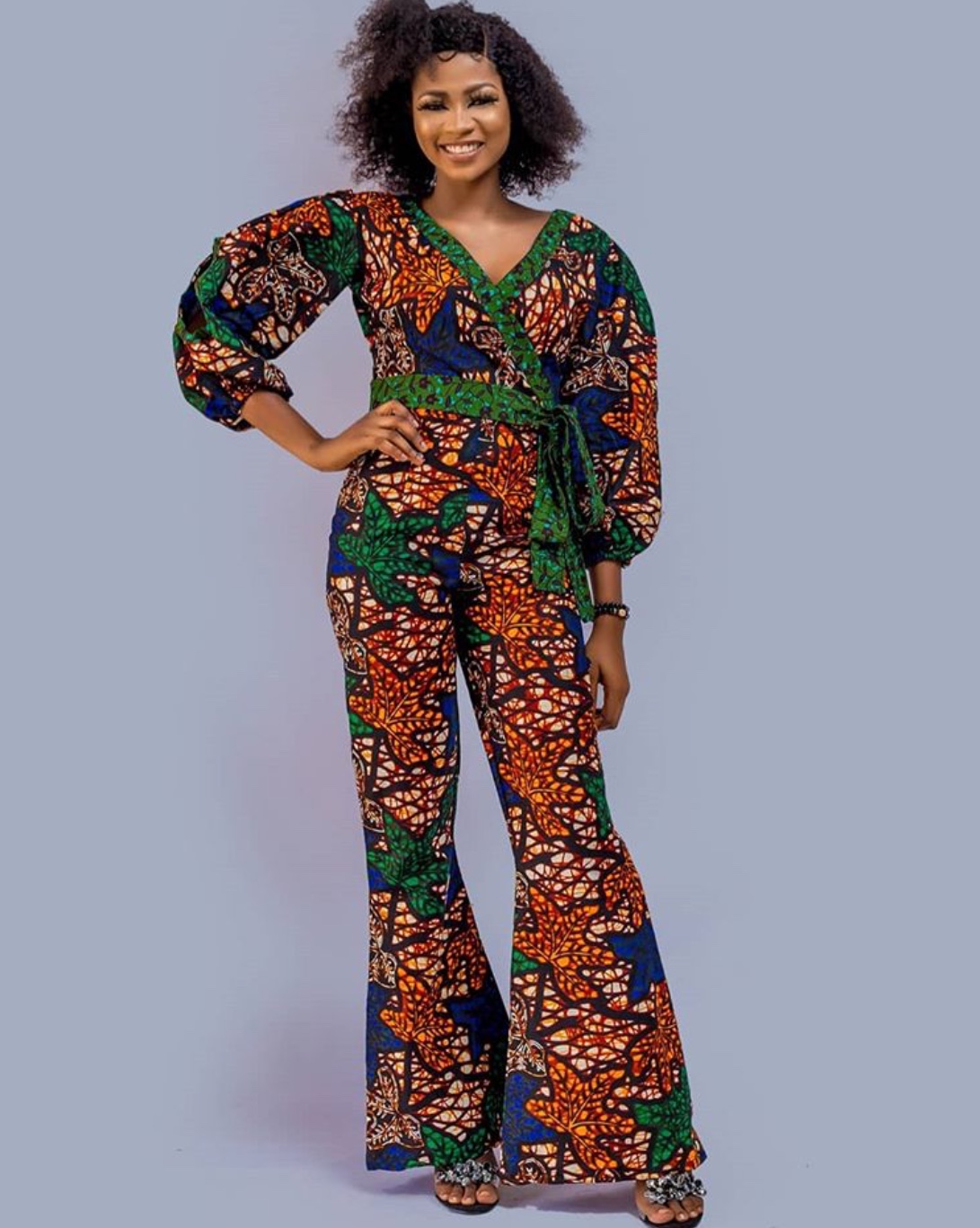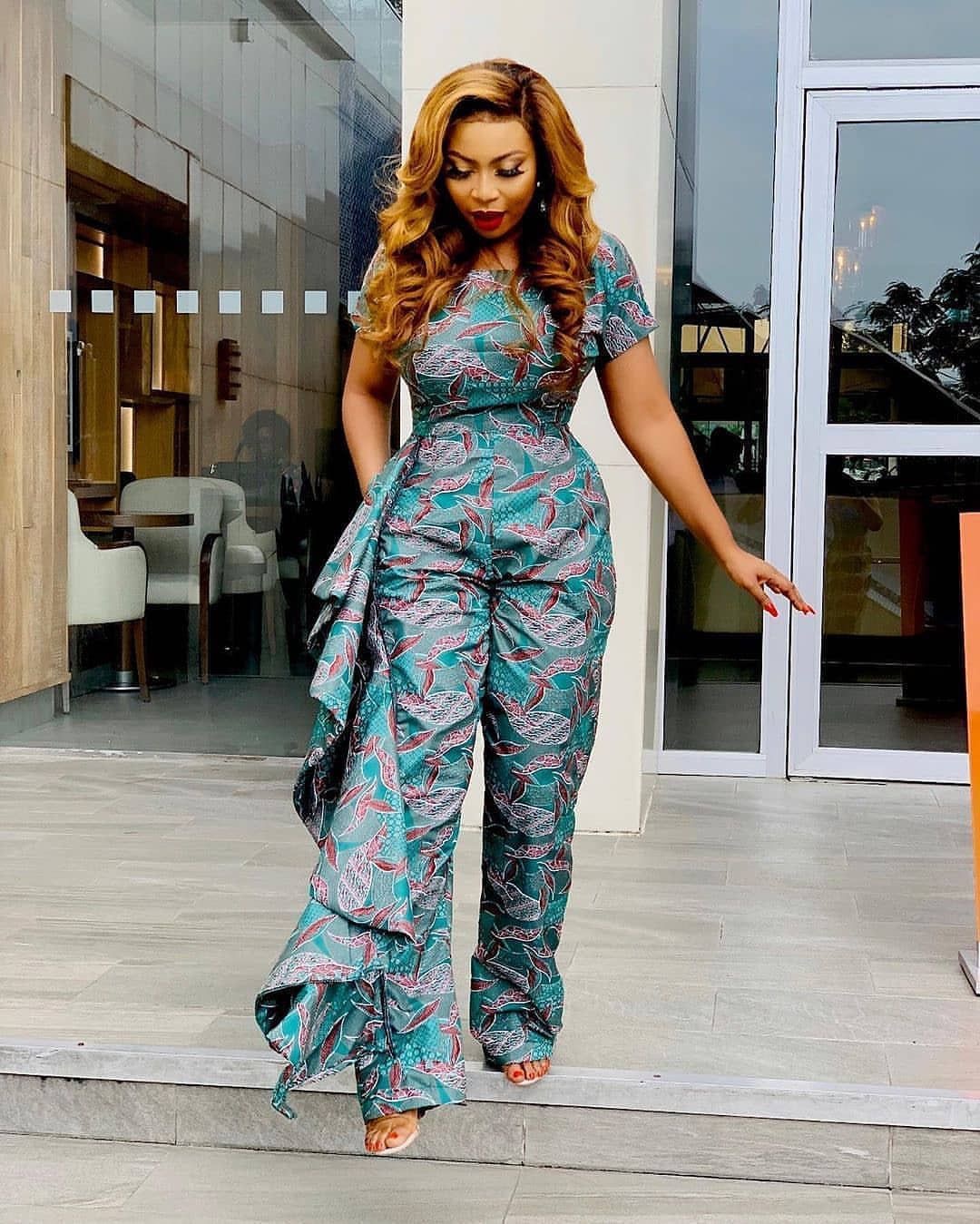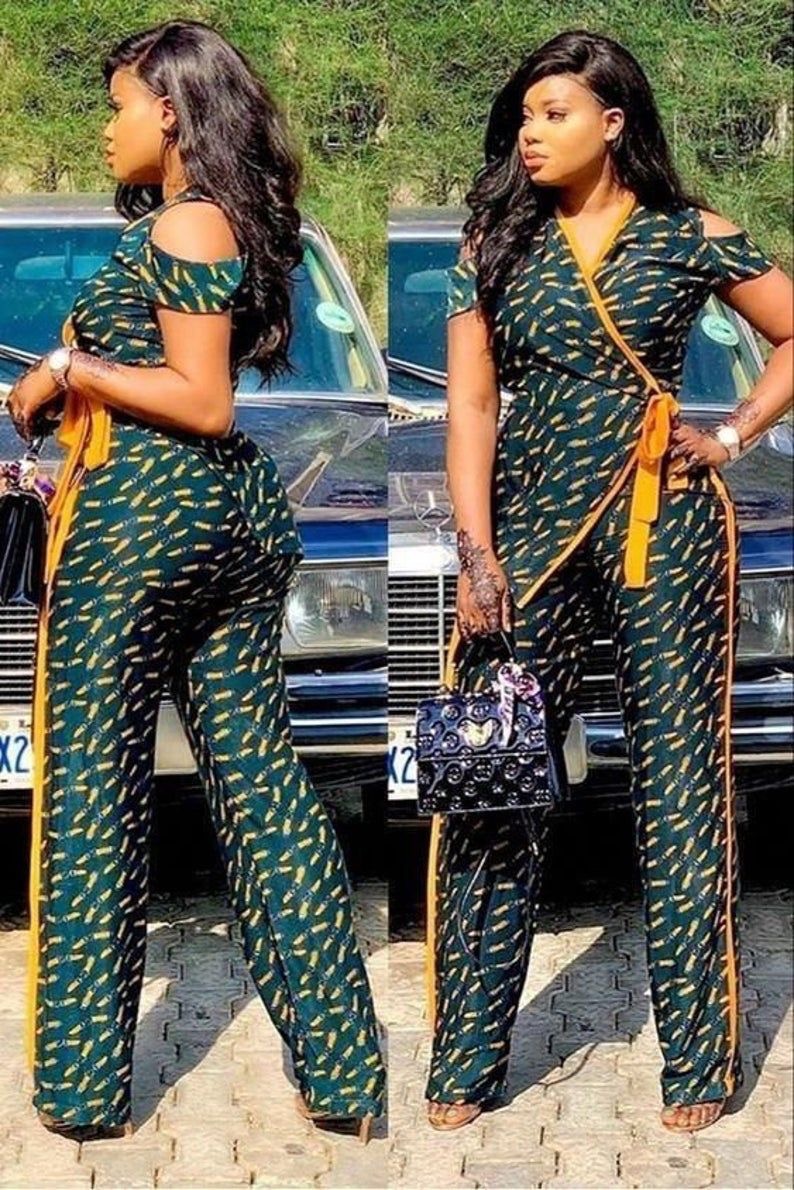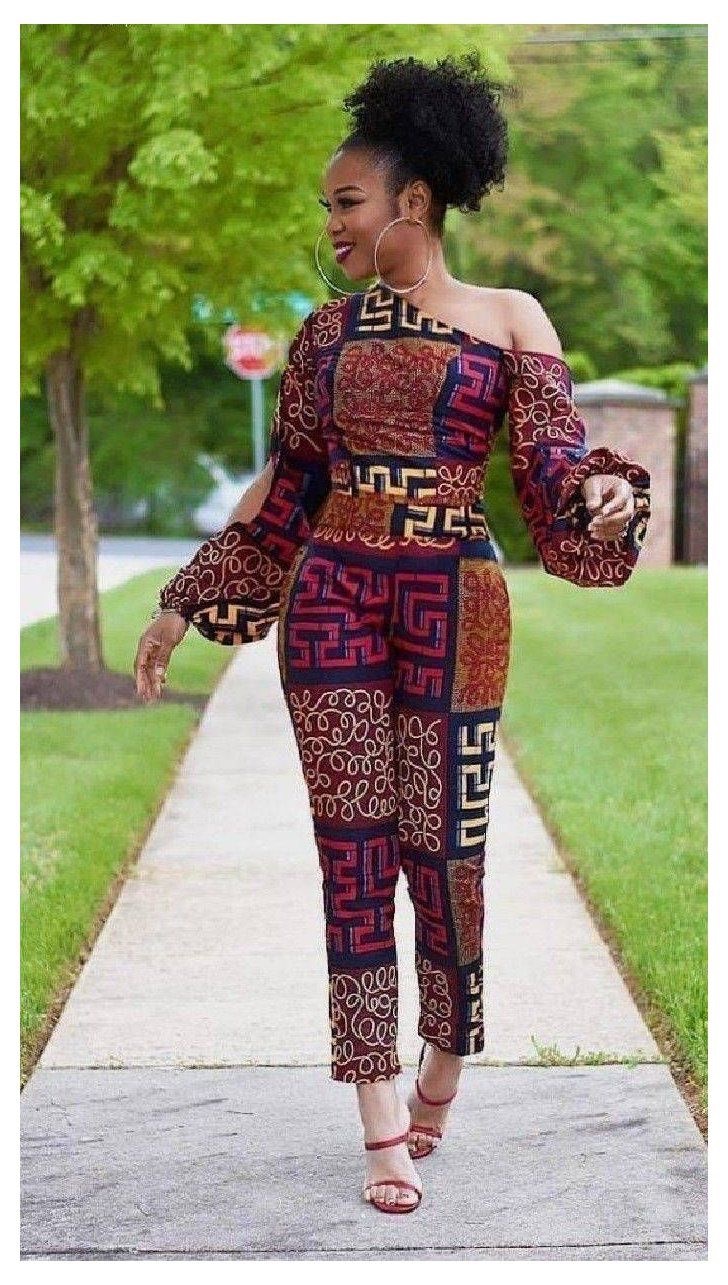 SEE ALSO: 
10 ZYNNELL ZUH JUMPSUIT STYLES WE ABSOLUTELY LOVE
DESIGNER JUMPSUITS FROM STYLEWE