One thing we are all looking for in life is a partner who is just like us and accept and understand everything we like.
If you love Halloween and your partner loves it too, then it will be so hauntingly beautiful to have a Halloween wedding.
A Halloween wedding can be whatever you want it to be. Below are some Halloween wedding ideas you can try.
Halloween wedding ideas
1. The invitation suite
The invitation suite should have the theme of your wedding. So if you are planning a Halloween themed wedding, then the invitation suite must give your guests a glimpse into what the wedding is going to be like.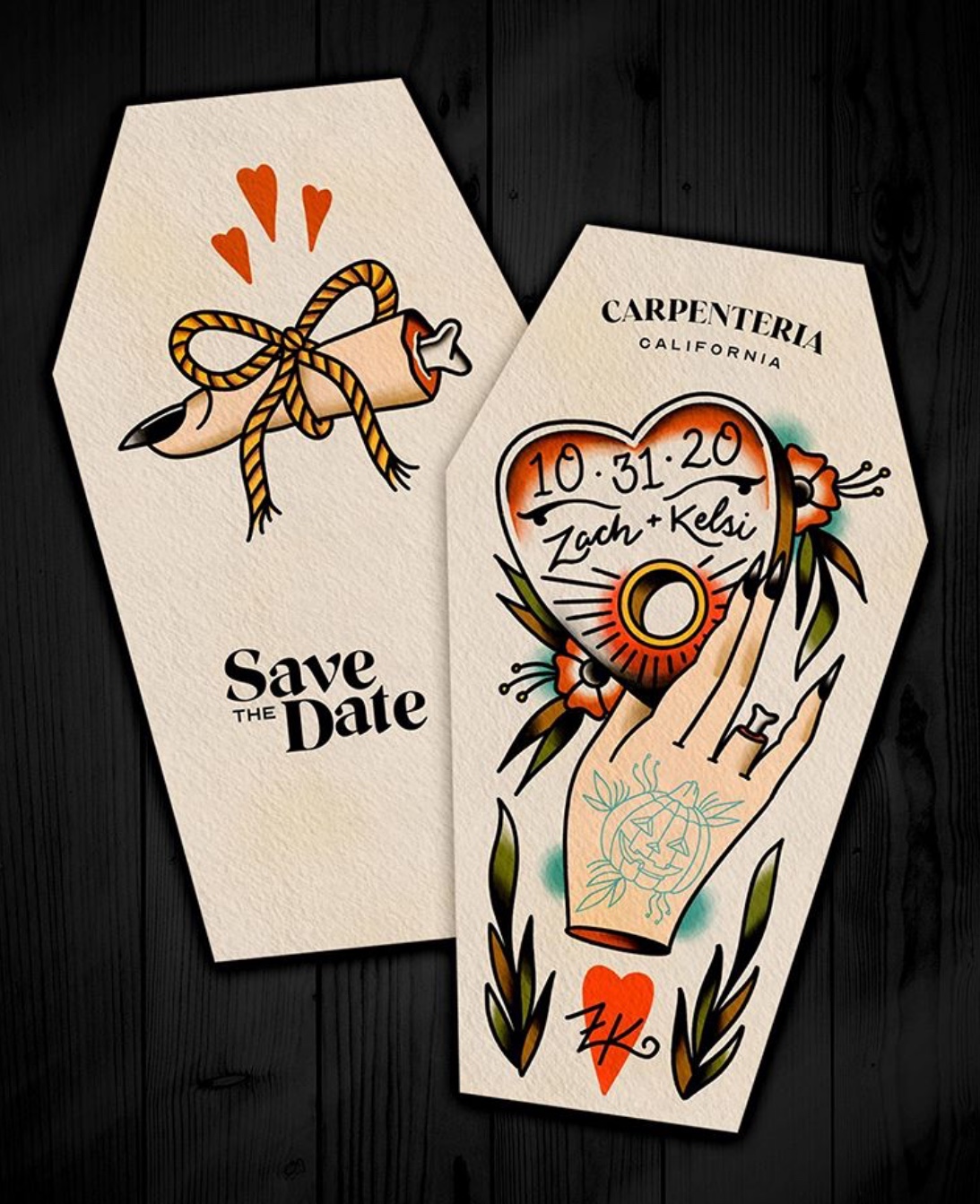 Wedding cake
For your wedding cake you can choose a black wedding cake and decorate and accessorize with Halloween decor pieces.
Centerpieces and decor
For the decor, you can use skull flower pots and other halloween decor pieces.
Treats and favors
You can add a spooky touch to your halloween treats, wine glasses and wedding favors too.
Bride and groom
For a Halloween wedding, your outfits can be whatever you want it to be. You can choose a black wedding dress or to add more spookiness to the wedding, you can try ghost or zombie wedding.
Below are some brides and grooms on their wedding days to give you an idea.
SEE ALSO:
32 STUNNING PEARSHAPED DIAMOND ENGAGEMENT RINGS
14 MAGICAL FOREST WEDDING IDEAS