Your hairstyle says a lot about you. It reflects your personality, profession, and mood. You can try different styles to find the perfect one for yourself, and it doesn't necessarily have to be time-consuming or expensive. Here are 8 hairstyle trends for teenage girls that you will love!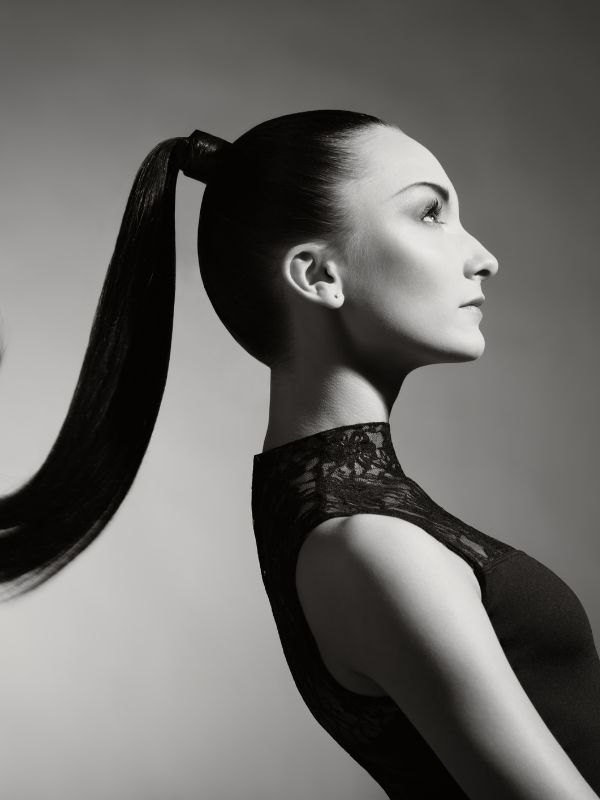 Hairstyle trends for teenager girls
1. High ponytail
A high ponytail is one of the most popular and simplest updo hairstyles. The ponytail can be done on almost any hair type, even the most fragile. All you have to do is divide your hair into two sections, one above and one below your ear, tie them with a band, and you are ready to go.
2. French Braid
The French braid is a good and simple hairstyle that you can wear casually or even with a particular outfit. Some of the accessories you can pair with this hairstyle include:
A headband
A ribbon to match your outfit
A flower
A hair clip
3. Messy Hairdo
There are many different ways you can do messy hairstyles. The best one is to lay your hair and put a small part of a hairnet on the front. After that, you can add some bobby pins or an extra hairband to fix the hairstyle and make it look more secure. Another great idea is to pin your hair on top of your head and leave some strands down.
4. Braided Updo
Braiding your hair is an easy trick to create simple hairstyles with medium-length or long straight hair. You can start by dividing your hair into four sections, two on the top and two on the side. If you have long, straight hair, do it in three parts on the side. Then, braid the hair from the top to the bottom of your head.
Related Posts
5. Short Braided Hairdo with Side Bangs
You should try this hairstyle if you want something a little more fancy hair and still easy to create. Start by doing braids on the top of your head, forming a circle. Then choose two side bangs, divide them into two parts, and make a deep braid. Secure the whole hairstyle with some elastic bands on the front. Another great idea is to do two braids behind the part left hanging on your side and make one more braid in the front of your head.
6. Fishtail Braid
A fishtail braid is a great hairstyle if you have dark brown hair with highlights. You have to divide your hair into two parts, gather the bottom part and make a braid, then add more of it from the top section until you finish. If you want to wear it more casually, leave out some pieces of your hair from the braid.
7. Easy Braid with Ponytail
This hairstyle will only take a few minutes to complete. All you have to do is divide your hair into two parts, one on the top and one on the bottom of your head. Take the bottom part, braid it, and make a regular ponytail on top of your head. Then wrap the braid around your ponytail and secure it with a band. This hairstyle is perfect for those with long straight hair. You can add some hairpin to make it a bit fancier or leave out some of your ponytails to make it less formal.
8. Choppy Uneven Layers
It's a great idea to try choppy, uneven layers if you already have straight hair. You can make it at any length, and you don't necessarily have to be gifted to create this hairstyle. Depending on how long your hair is, you can divide your hair into three or four parts and cut uneven layers. If you want to make your hair a bit fancier, you can pin up some pieces in the front, but be careful not to overdo it.
Bottom-line
Teenage girls can sometimes have a hard time with their appearance, especially their hair. The good news is that you can make simple and easy changes in your hairstyle to look much better. Try the above hairstyles, and you will be pleasantly surprised.