One fashion trend that is in right now is the biker shorts outfit. The first time I saw this trend it looked as though someone stepped out in their underwear and forgot to wear trousers or a skirt.
But I believe we can all agree that once Kim Kardashian wears something, it is bound to be a trend. So a lot of people are now styling their bicycle shorts for outings and honestly. we are loving it.
Biker shorts are no longer shorts you only keep in your closet for spin class. Now you get to wear your cycling shorts for outings too. Below are some ways you can style your bike shorts.
13 ways to style a biker shorts
Wear your biker shorts with a black blazer and a jacket.
Photos by @vainandglorioussociety @tessalindsaygarcia
You can also wear your bike shorts with a coat.
@t.o.y13 @myown_simply_style
@t.o.y13
You can also wear your cycling shorts with a white t shirt and a blazer.
Photos by @gabrielesta_ @poshesteb
@nanaventurashe @vainandglorioussociety
By @whitswhims @vainandglorioussociety
You can also pair your bike shorts with a t shirt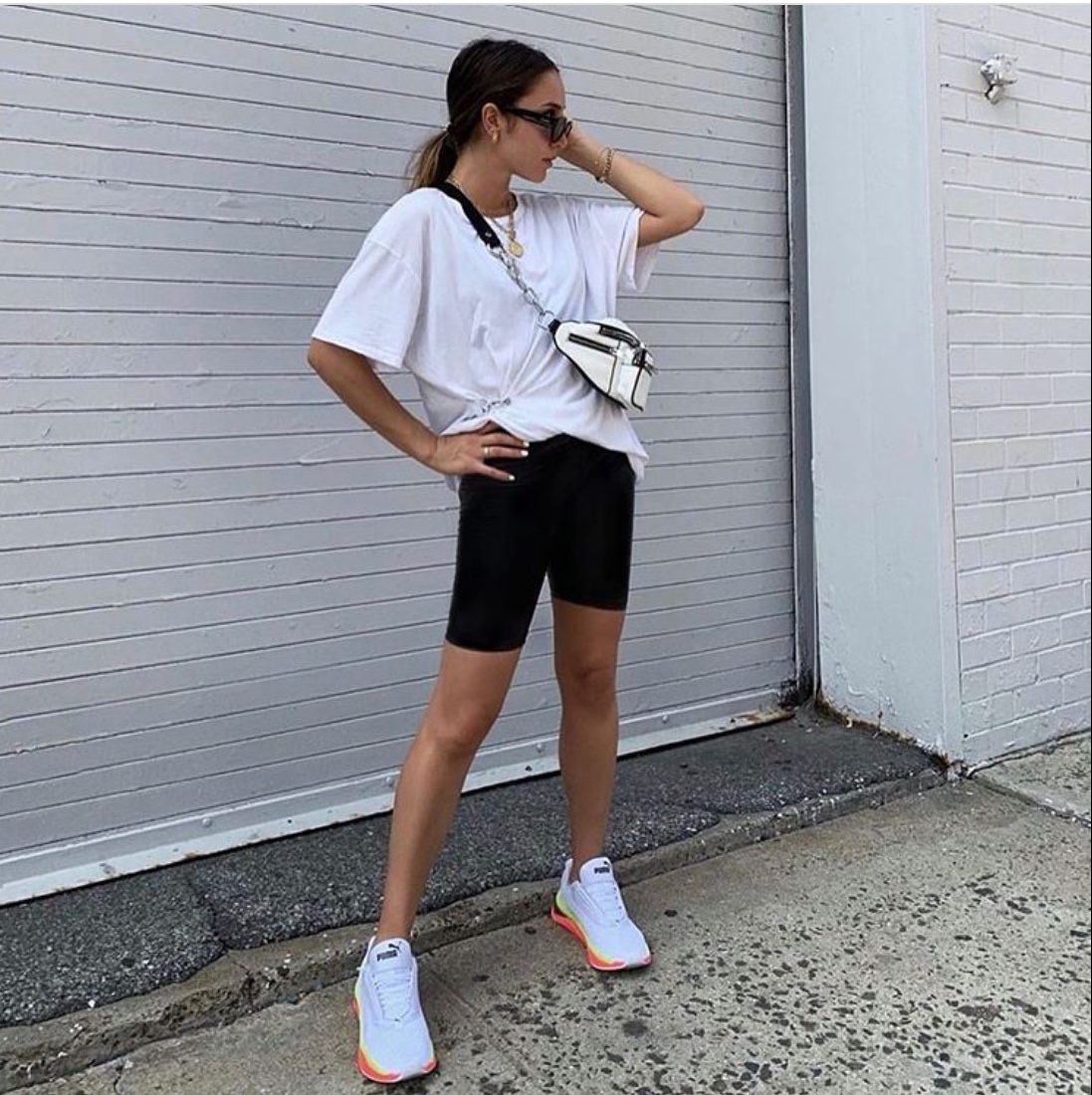 SEE ALSO:
6 WAYS TO WEAR AN OVERSIZED COAT
12 SIMPLE WAYS TO STYLE LINGERIE FOR OUTINGS