Spider is an insect you would usually not want on your body but that doesn't mean you can't draw them on for Halloween. After all, it's only an art and not the real thing.
If you are looking for spider makeup ideas for halloween, then check out these amazing spider arts for halloween.
For a spider look, you can draw a spider on your face, you can also only do the spider legs, a spider web is also great.
The key makeup products you need to create a spider look is black eyeshadow and black brow pencil.
Here are some spider makeup looks you can recreate this Halloween.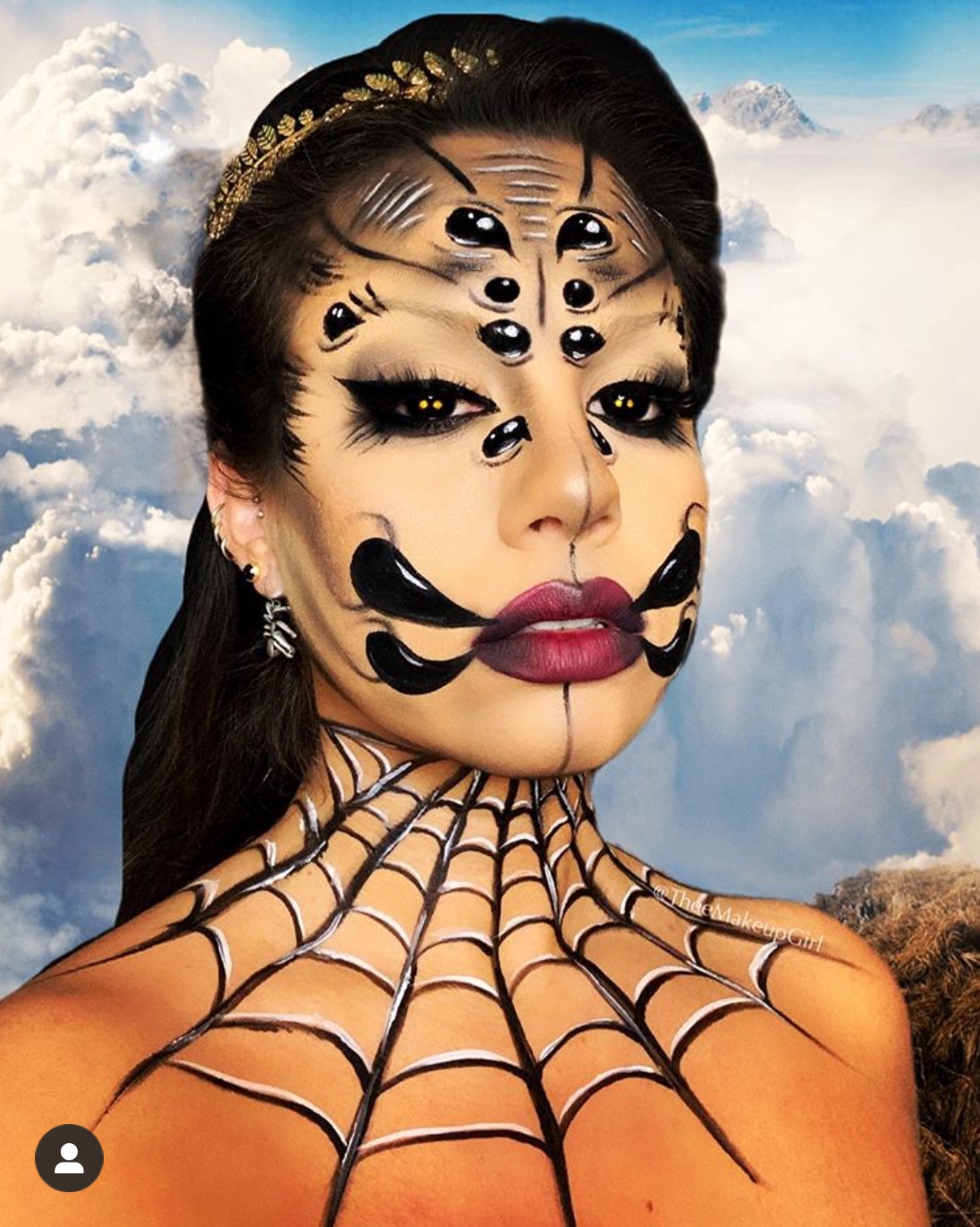 SEE ALSO:
SCARY CLOWN MAKEUP LOOKS FOR HALLOWEEN
30+ CREATIVE SKELETON MAKEUP IDEAS FOR HALLOWEEN
30+ WITCH MAKEUP IDEAS FOR HALLOWEEN