There is nothing quite like the thrill of planning a wedding. Not only are you looking forward to a life as the wife to the man of your dreams, but the actual event itself is the event of a lifetime. You want everything to be perfect and you have so much going on in your head that it's hard to keep it all together.
What should you do first and how do you plan for what you will wear, what your bridesmaids will wear, and even what colors you want to be a part of your theme?
Colors? Yes, colors! It's important to see to every last detail, and colors will be a huge part of all those wedding photographs you will cherish for the rest of your life. So then, how do you choose the perfect colors for your bridal party? Here are some tips that might help.
Seasons Matter in Winter Park FL
As a resident, you know full well that the colors of the seasons really do change. While you won't get the cold weather like people north of the Florida border get every fall and winter, you will see the colors of nature change with the seasons.
Every year as a kid, you looked forward to the leaves changing colors and falling to the ground only to be replaced in the spring with those green buds of new life.
Perhaps you can plan the colors of your bridal party best suited to the season. Therefore, dresses can be the rustic colors of burnt oranges and neutral tones of autumn if your wedding is held in that season or the lovely shades of spring if that's when your vows will be spoken.
In fact, you can attend events like those featured at The Collection Bridal held several times throughout the year to see what colors are trending for wedding dresses Winter Park FL, and what designs will best suit your maid of honor and bridesmaids.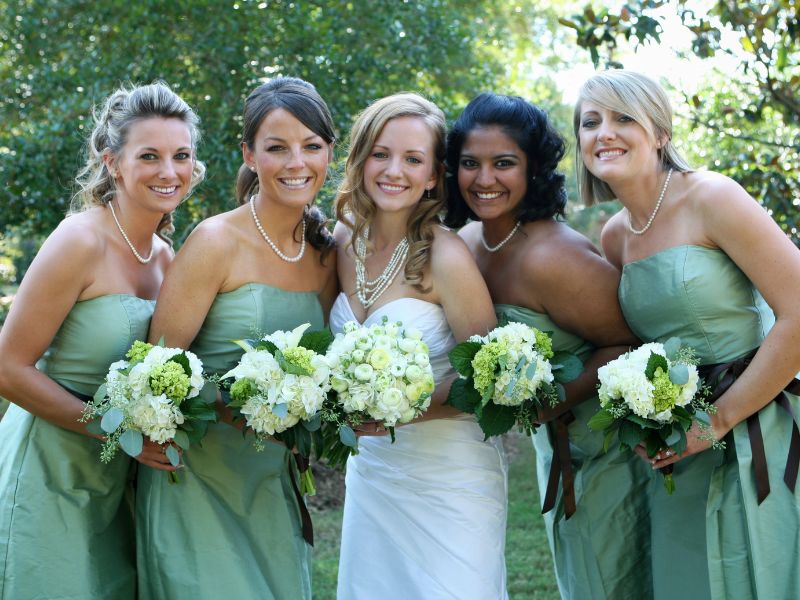 What Will Look Best on the Ladies?
The one thing you know for a fact is that every color doesn't suit all ladies equally well. Some colors look ghastly on certain skin tones. So, how can you choose a color scheme that will work well with all skin tones and body types?
Have you thought of going multi-color? It is actually quite common to see the same dress done in varying shades of a color family and if you have your gowns made to fit, why not? This way you could blend colors of a season in shades that best suit the ladies in your party.
Related Posts
Weddings in the 21st Century – A Blend of Tradition and Trend
This brings us to one last point. While you want to be as traditional as possible for that fairytale wedding you've dreamed of from your earliest memories, you also want to be in keeping with the latest trends in wedding attire. Why can't you have both? By keeping the same dress but done in a variety of shades, you are meeting both tradition and trend.
The trend in weddings has been to follow trends in fashion but tradition has the bridal party dressed alike. By varying shades, you are meeting the trend but dressing them in the same style, as per tradition. Now that is a 21st-century wedding in the best of both worlds.