Do you have a favourite nail shape? How about some chic and trendy coffin nail designs to inspire you?
Coffin nails are very popular nail shapes. They feature a flat tip but unlike square nails, coffin nails curve in. To create a coffin nail, file the edges towards the center and file off the tip.
Although most people like their coffin nails long, coffin nails don't always have to be long nails, if you prefer your nails short, you can still go for short coffin nails.
There are so many different nail designs you can do with a coffin nail. Whether it's ombre nails, nude nails, or matte nails. You can also adorn your nails with some nail rhinestones to accessorize them.
Coffin nail designs are elegant and practical nail designs. Whether it's for school, the office, or a special occasion like a wedding it makes a great nail choice.
Below are some trendy coffin nail design ideas to take your manicure to the next level.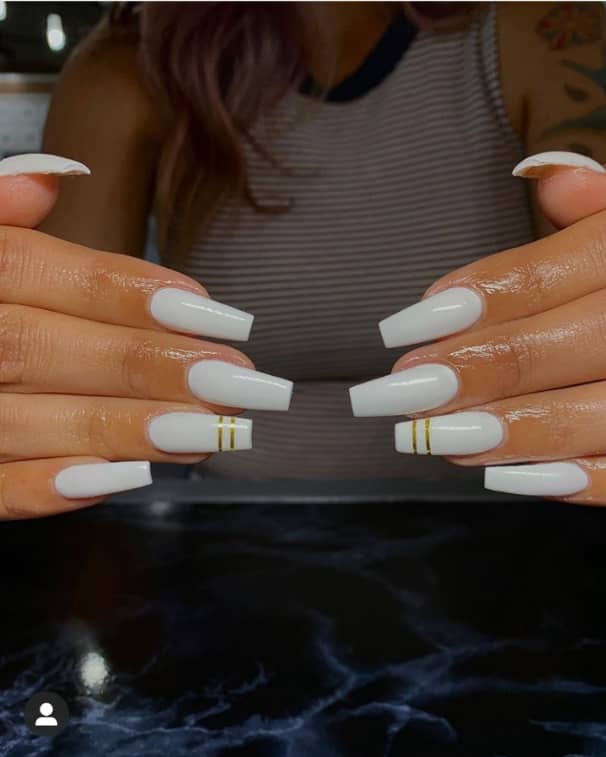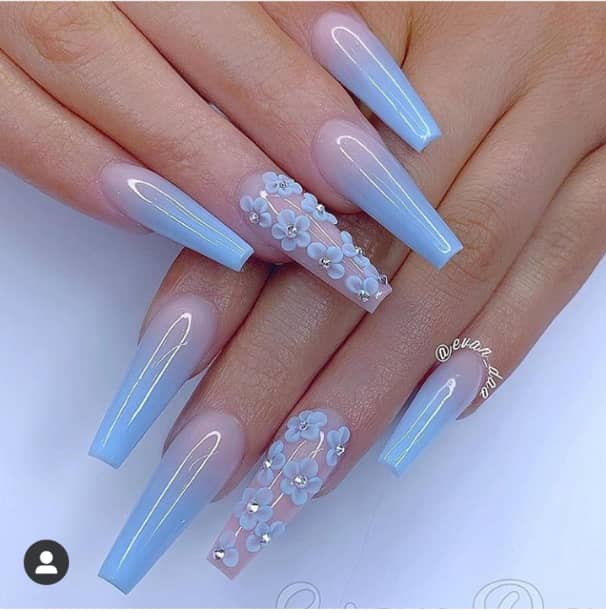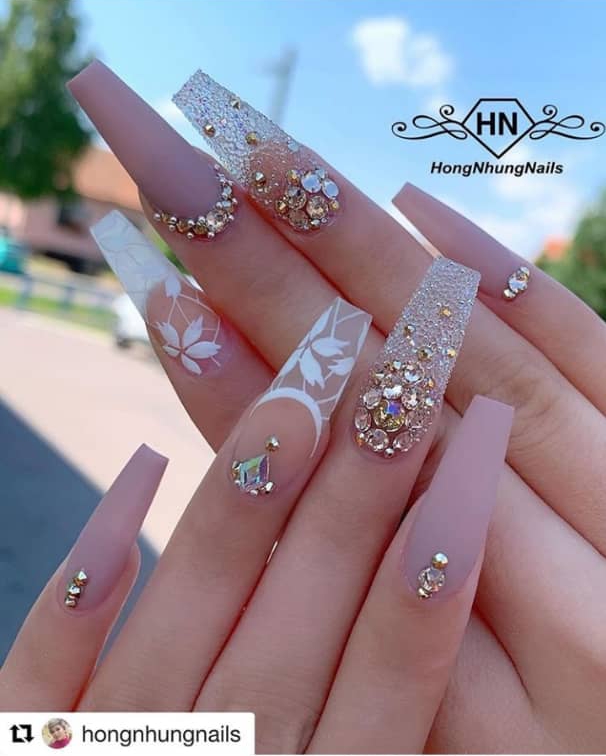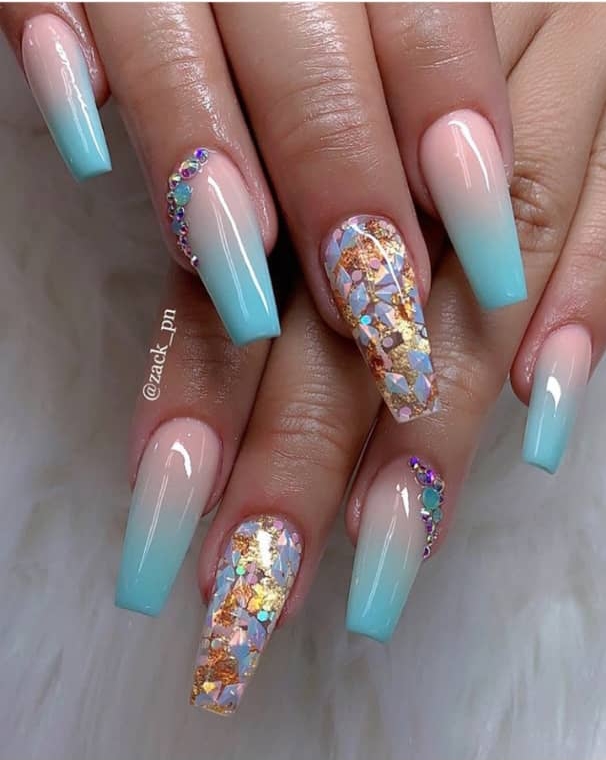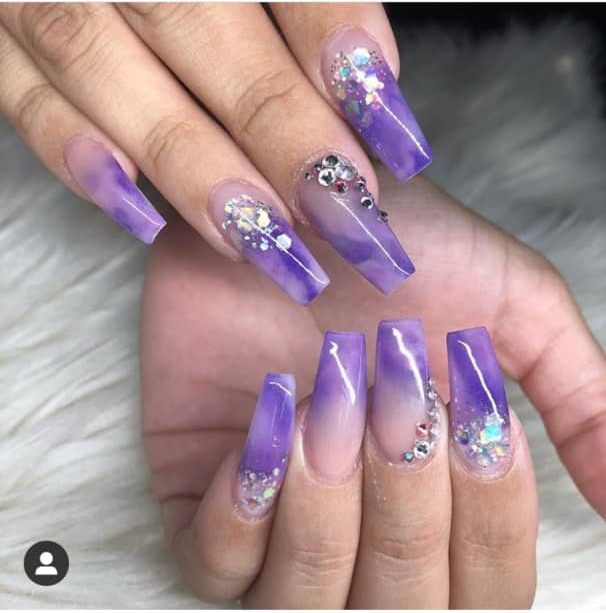 Although you can simply just paint your coffin nails and live it like that, it looks a lot more beautiful when you add some nail arts and accessories.
So intead of wearing your nails just plain, try adorning your nails with some nail crystals and nail studs. Glitter also makes coffin nails look stunning.
You can also try some nail arts using dried flowers and other nail stickers. If you are good at drawing, you can also try drawing some nail arts and designs on your nails.
If you are getting your nails professionally done, then there's no need to worry. As you can see, your coffin nails don't have to be boring.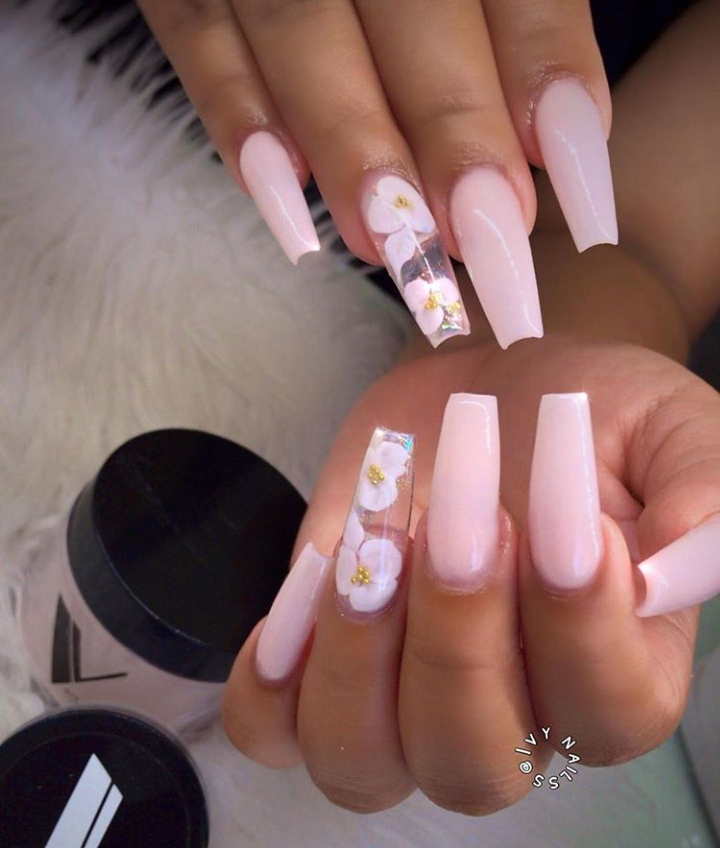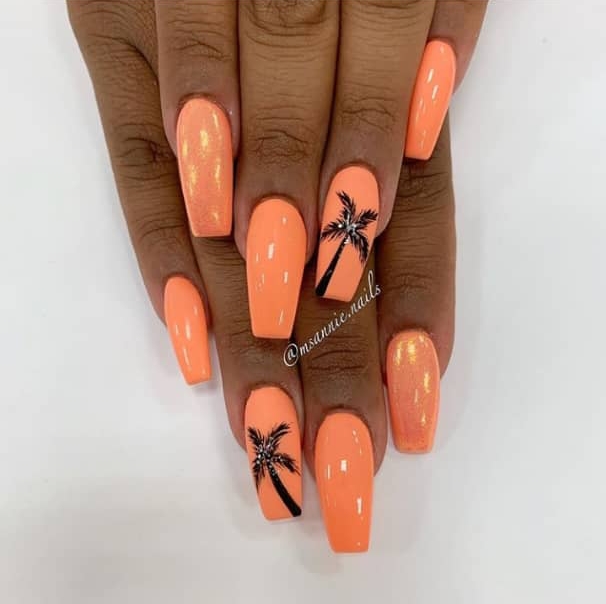 The article may contain affiliate links and I may earn a little commission if you purchase through my links but this is at no extra cost to you.