Shimmering nail designs are no longer reserved for special occasions like Christmas and parties. Lately, there are so many glitter nail polishes and nail designs that can make your nails shimmer and shine whenever you want.
How to make your nails shimmer
There are also many different ways you can make your nails shimmer. Whether you are using a glitter nail polish, a glossy nail polish to give your nails a subtle shine, or using nail crystals and rhinestones to make your nails spark.
Once you've picked out the product you prefer to use to add shine to your manicure, you should also think of the design you will pick.
You can choose an ombre nail design using the glitter polish. You can also choose to fully paint the nails with the glitter polish. You can also try painting your nails and adorning them with rhinestones.
Want your nails to shimmer and shine? Then check out this beautiful collection of shimmering nail design ideas you can absolutely wear.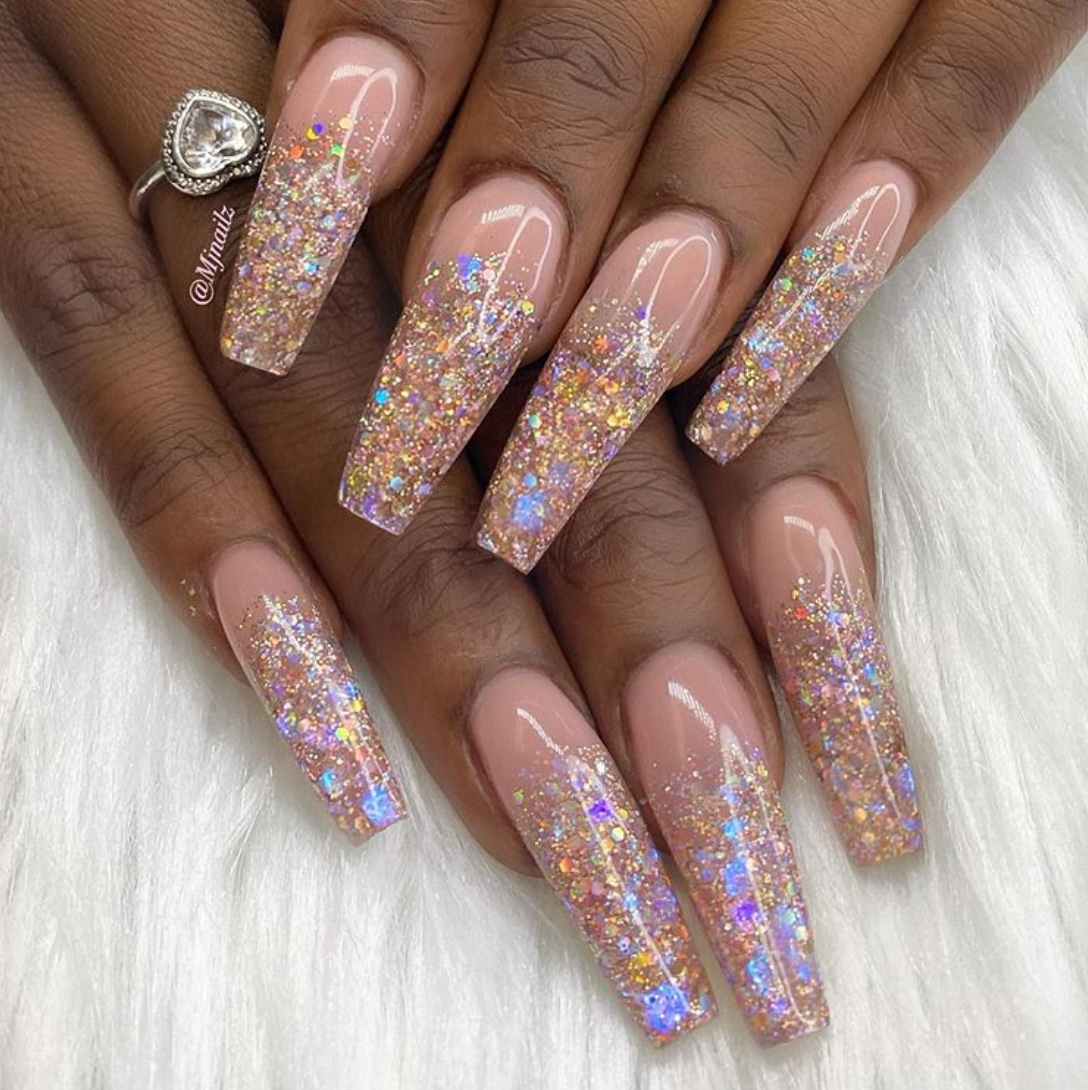 Nude coffin ombre nails with glitter.
Nude and blue glitter ombre nails.
Here, each nail has a different design. The little finger is fully accessorized with nail rhinestones and studs. The ring finger is painted pink and has just a few nail studs at the edge. The middle finger has been painted with pink glitter polish. The fourth finger is adorned with some flower petals and the thumb is simply painted pink.
Here, the nail has been painted pink with a glossy finish.
Pink with glitter ombre nails and an accent nail with a butterfly.
Red glitter coffin nails. This will be perfect for christmas nails or valentine's day nails.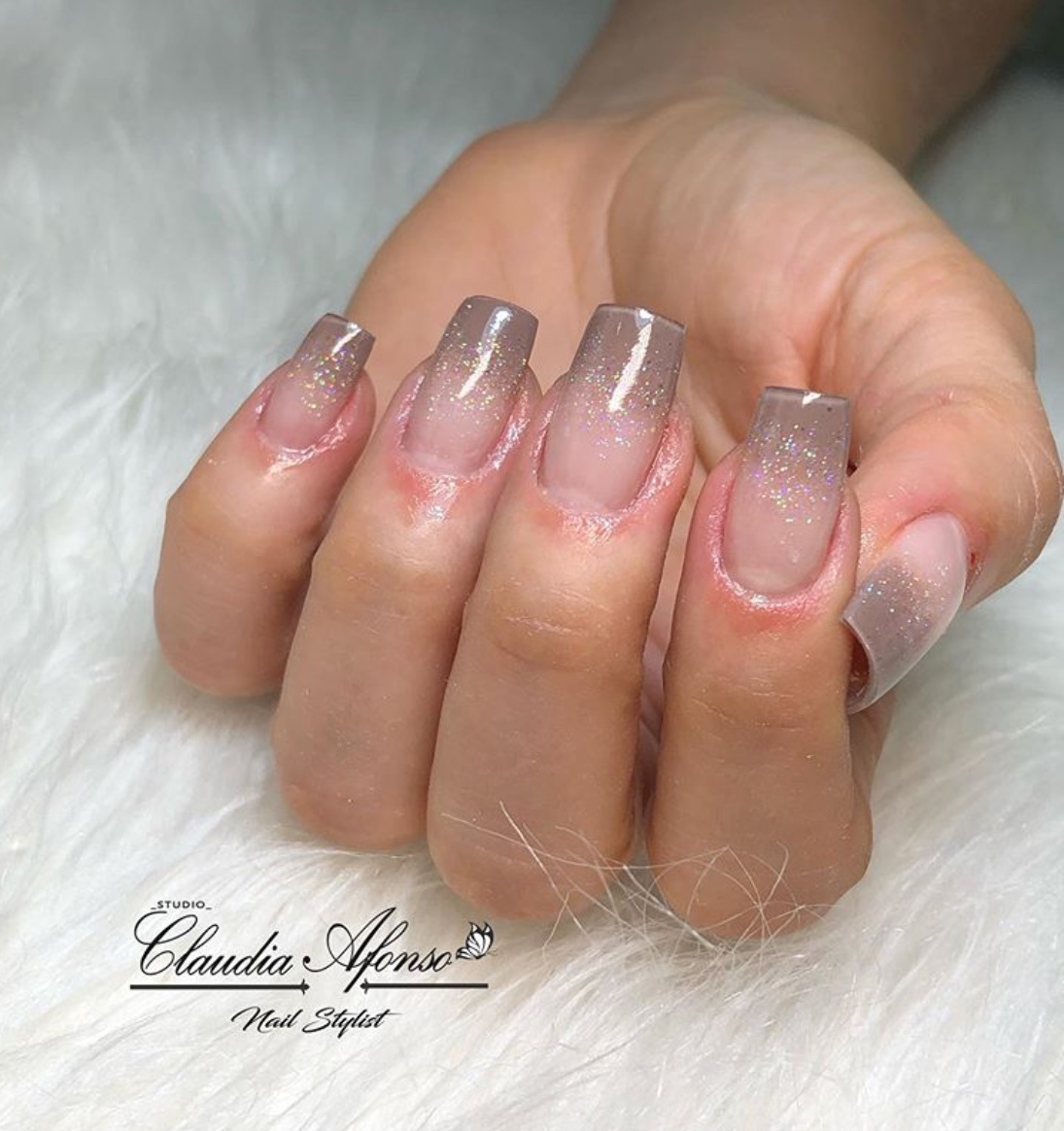 Here we have ombre nails with nude and grey, using a glitter polish as a top coat.
Nude and black ombre nails with gold glitter.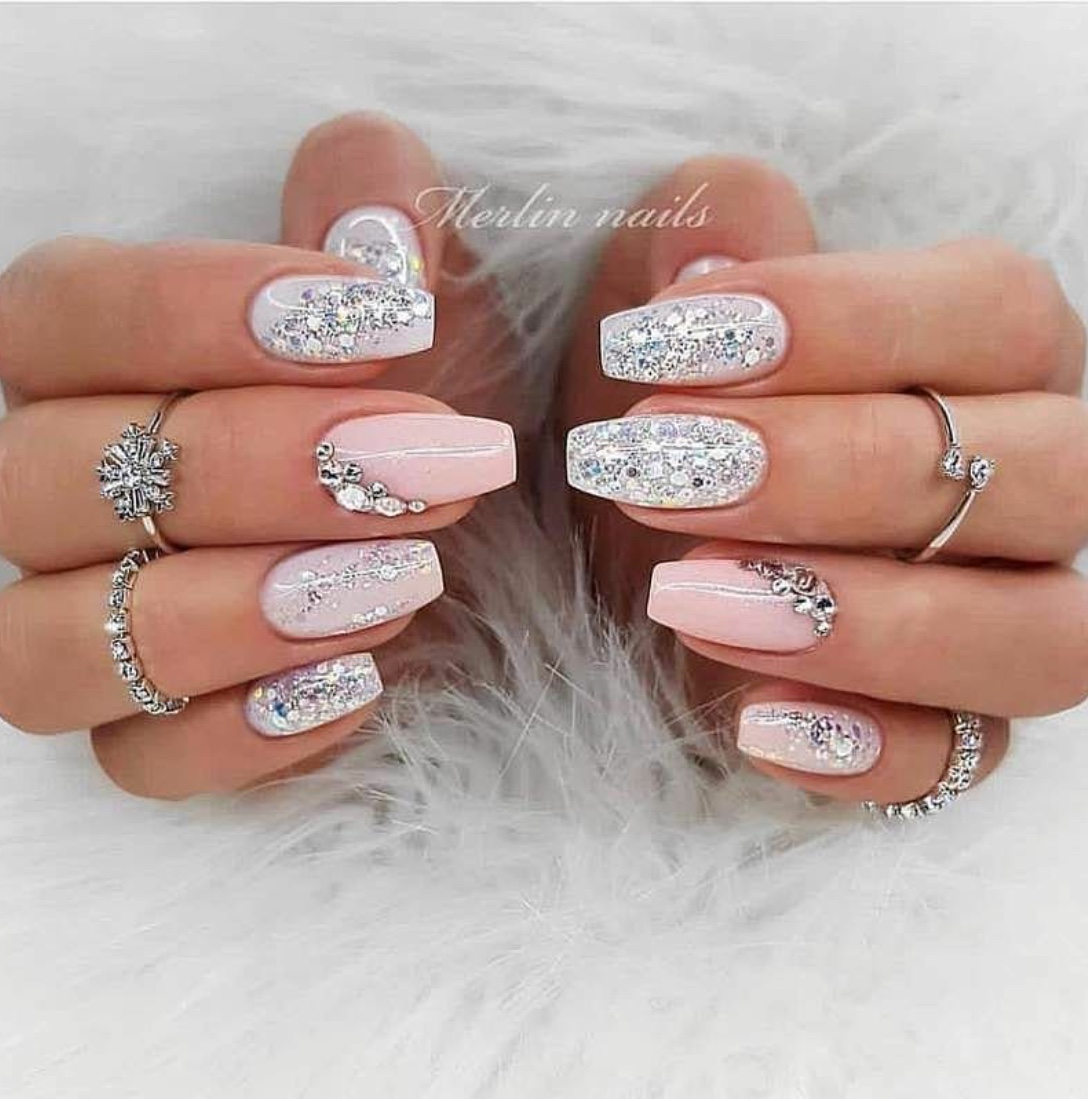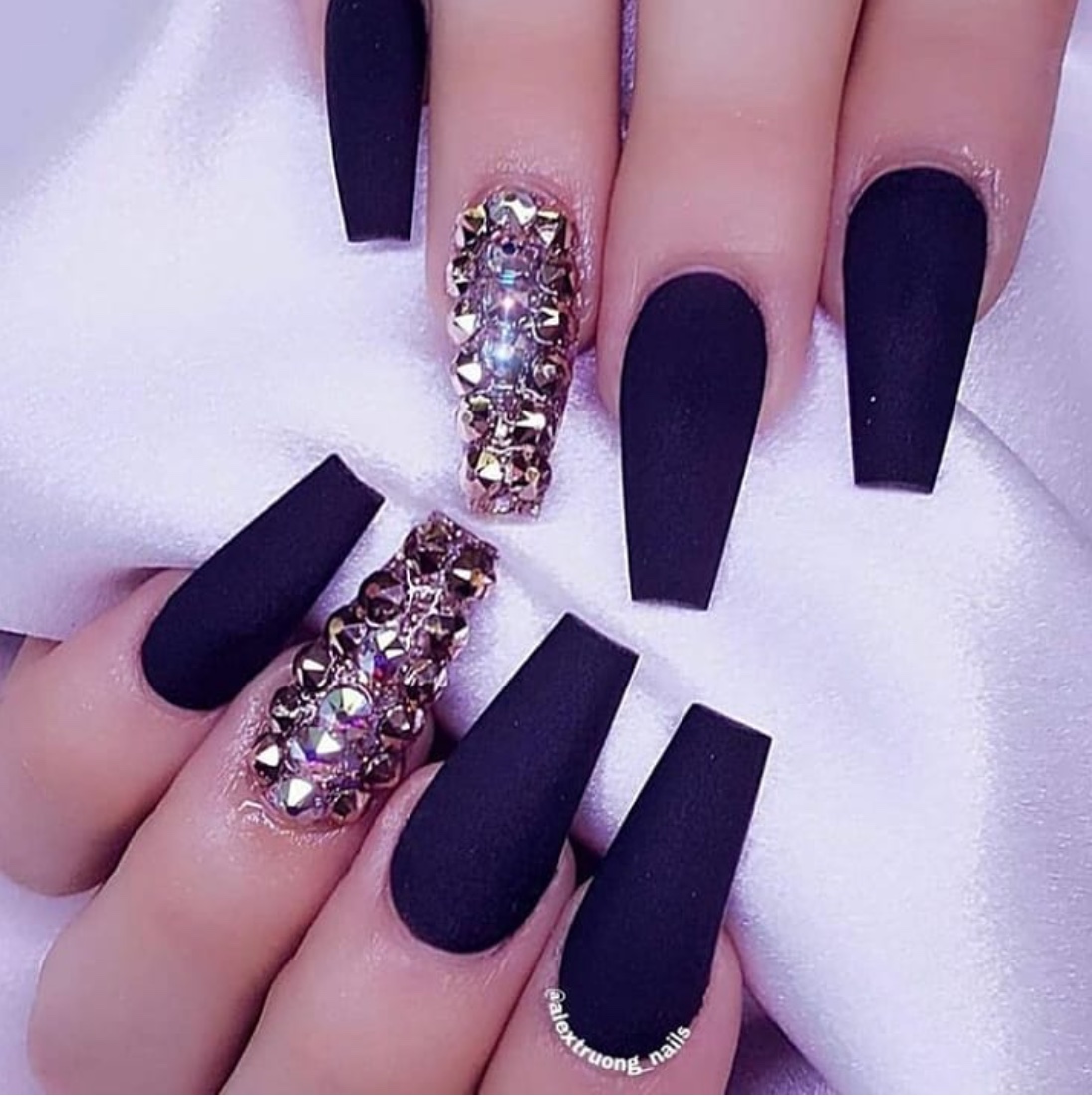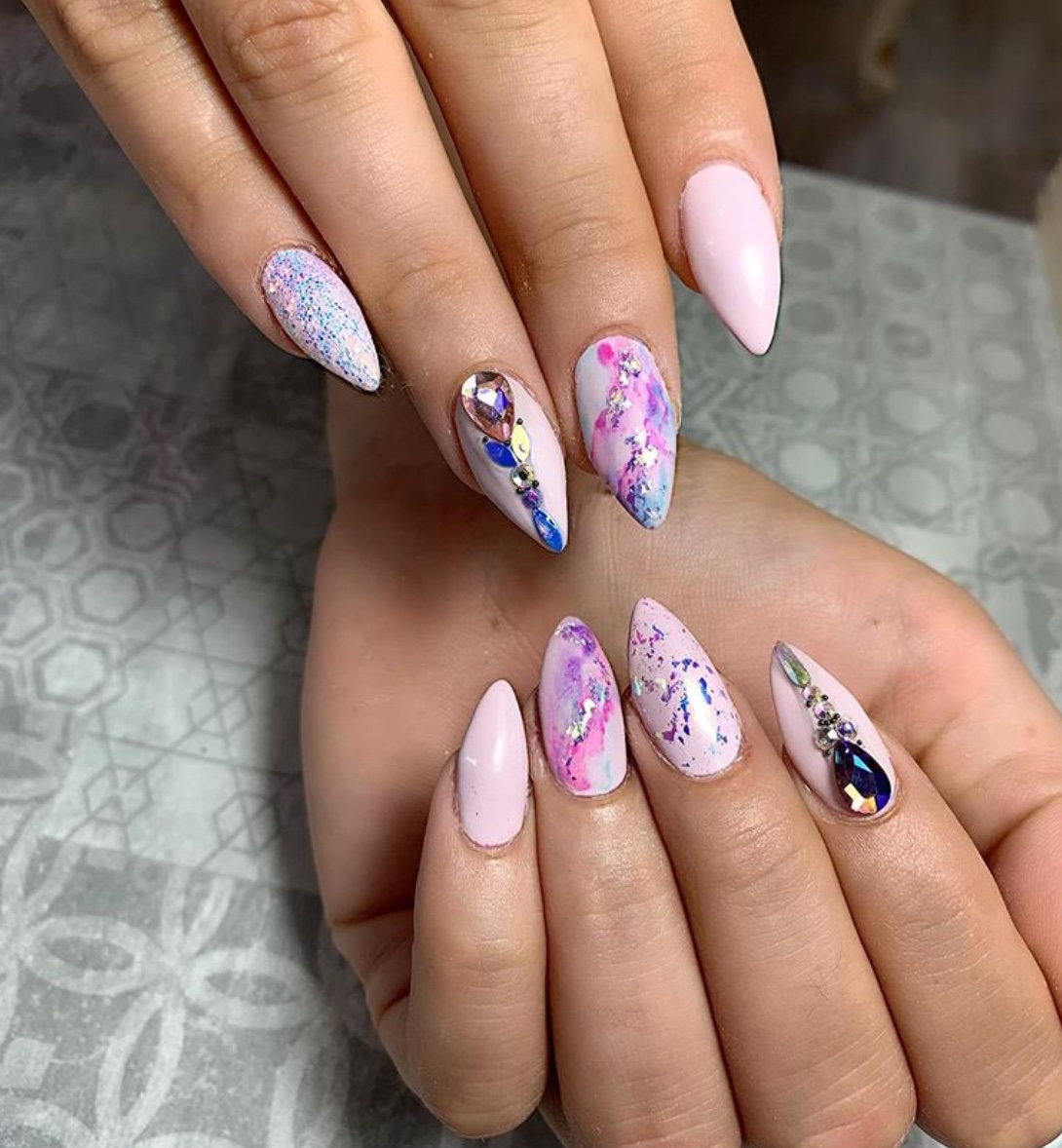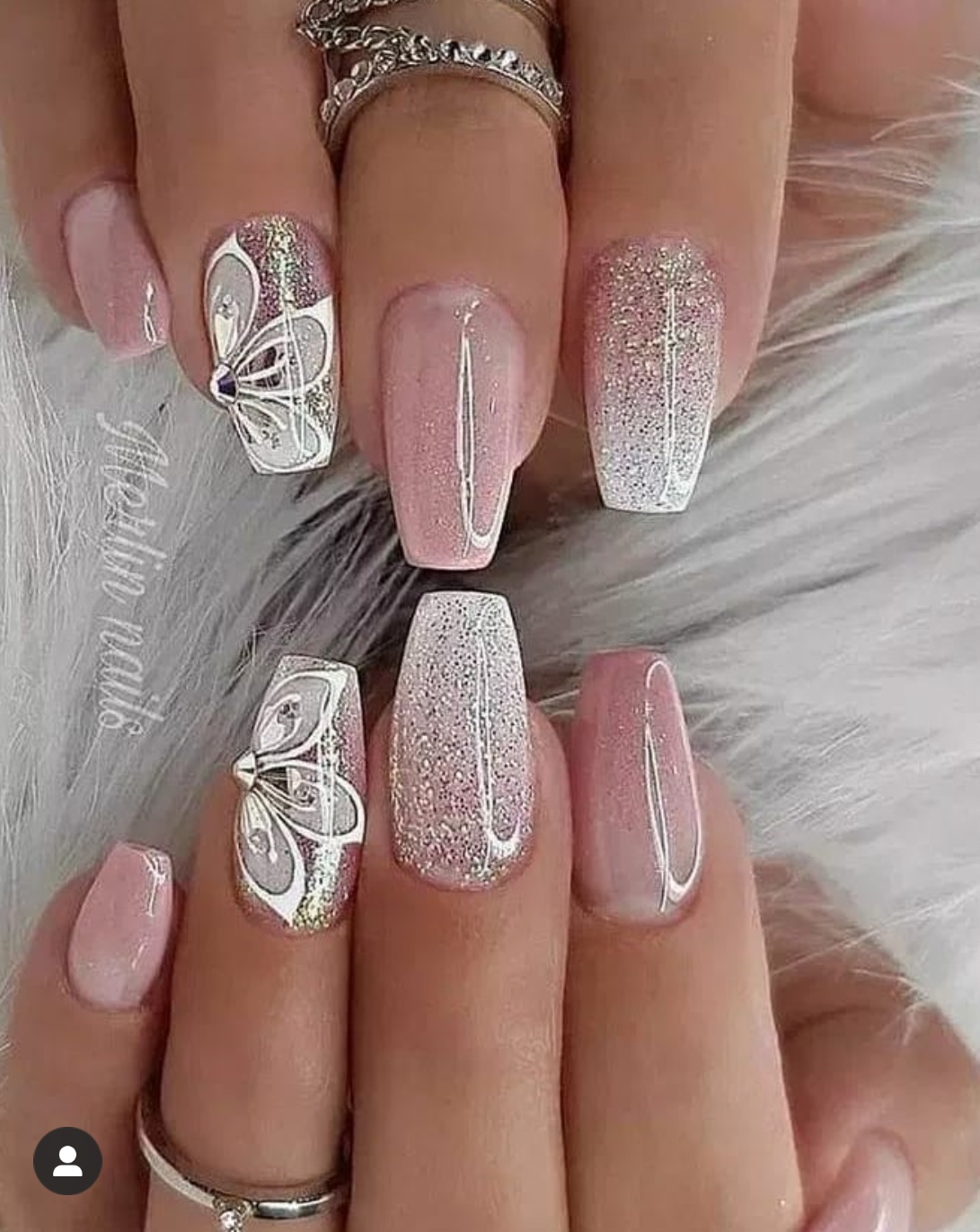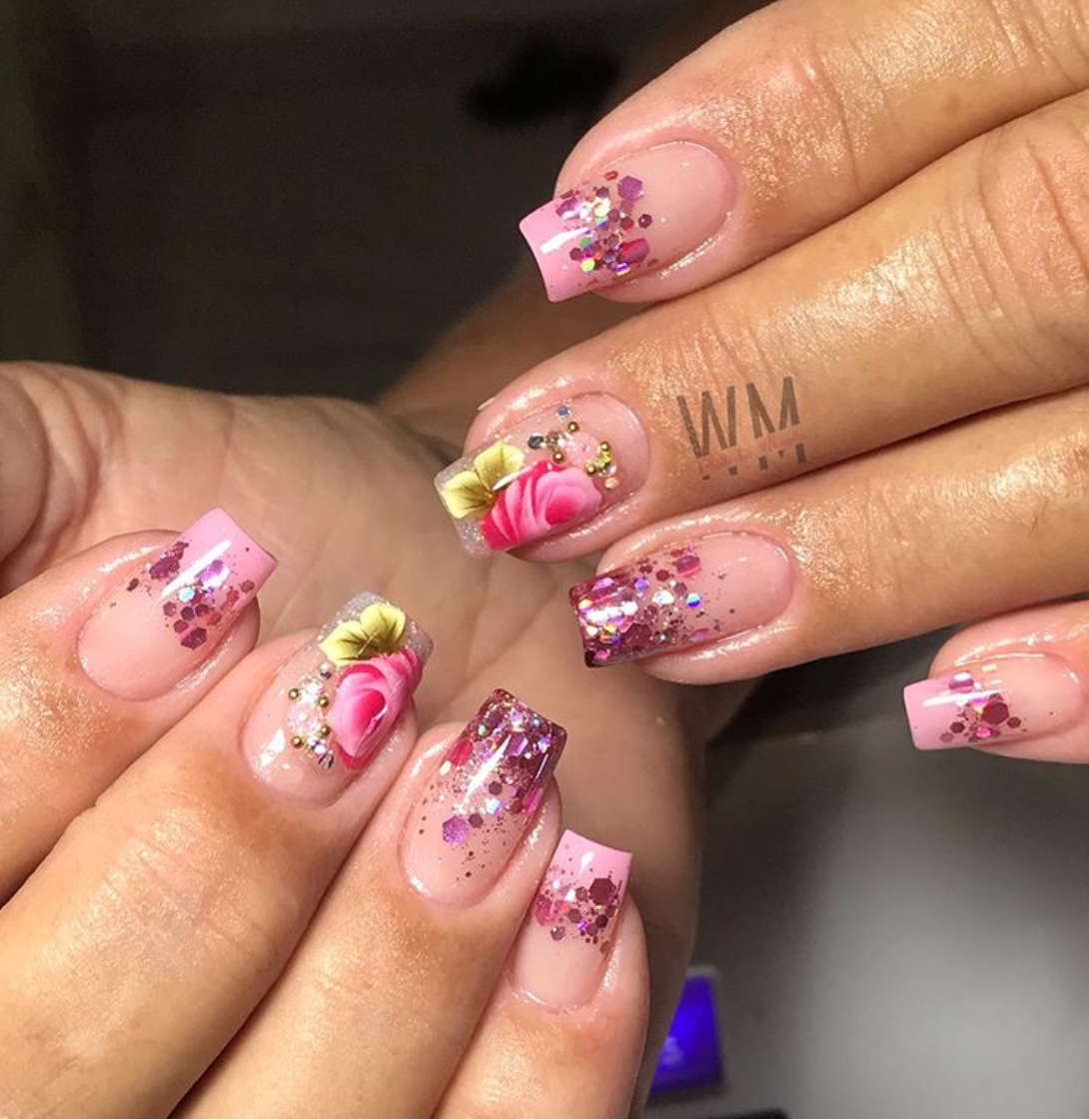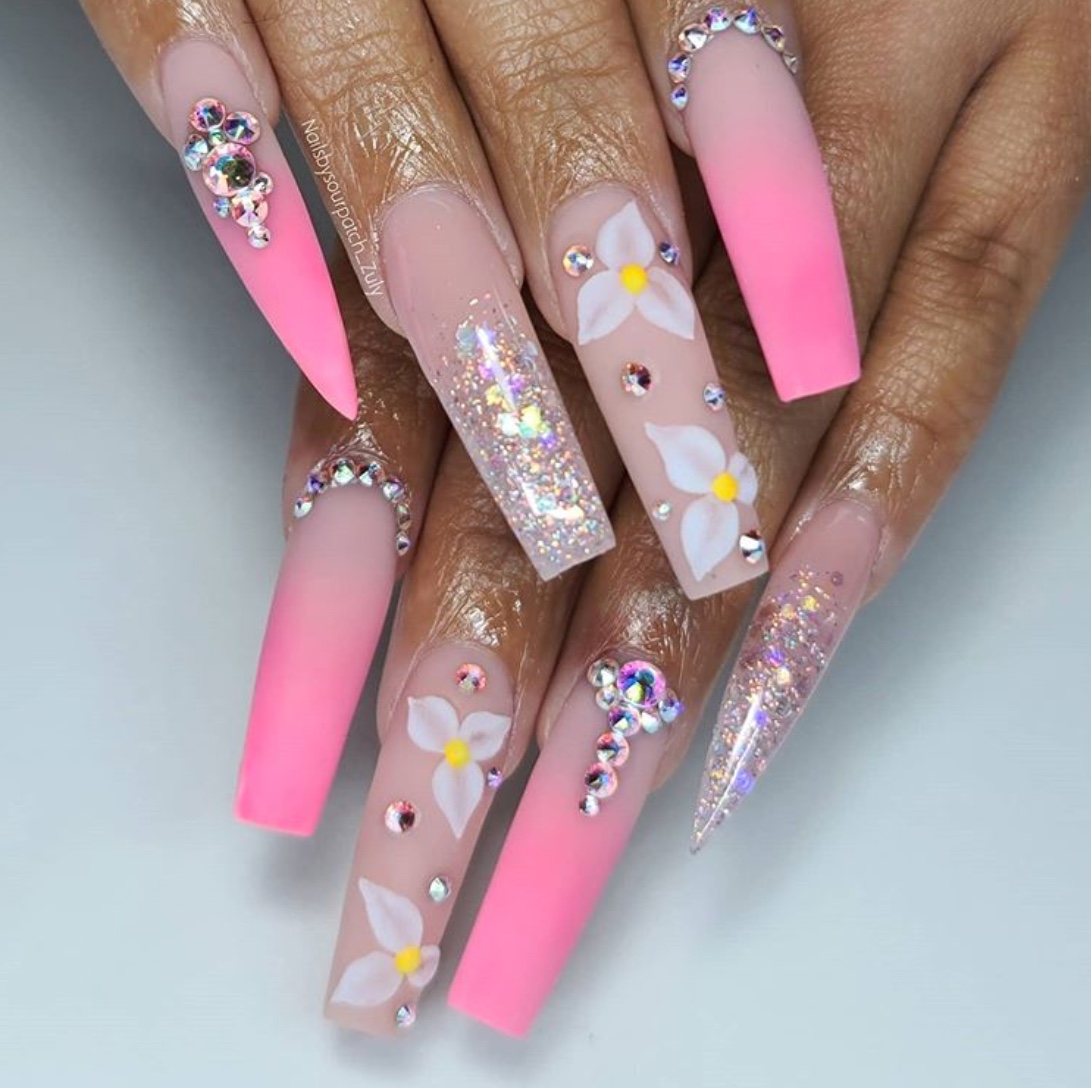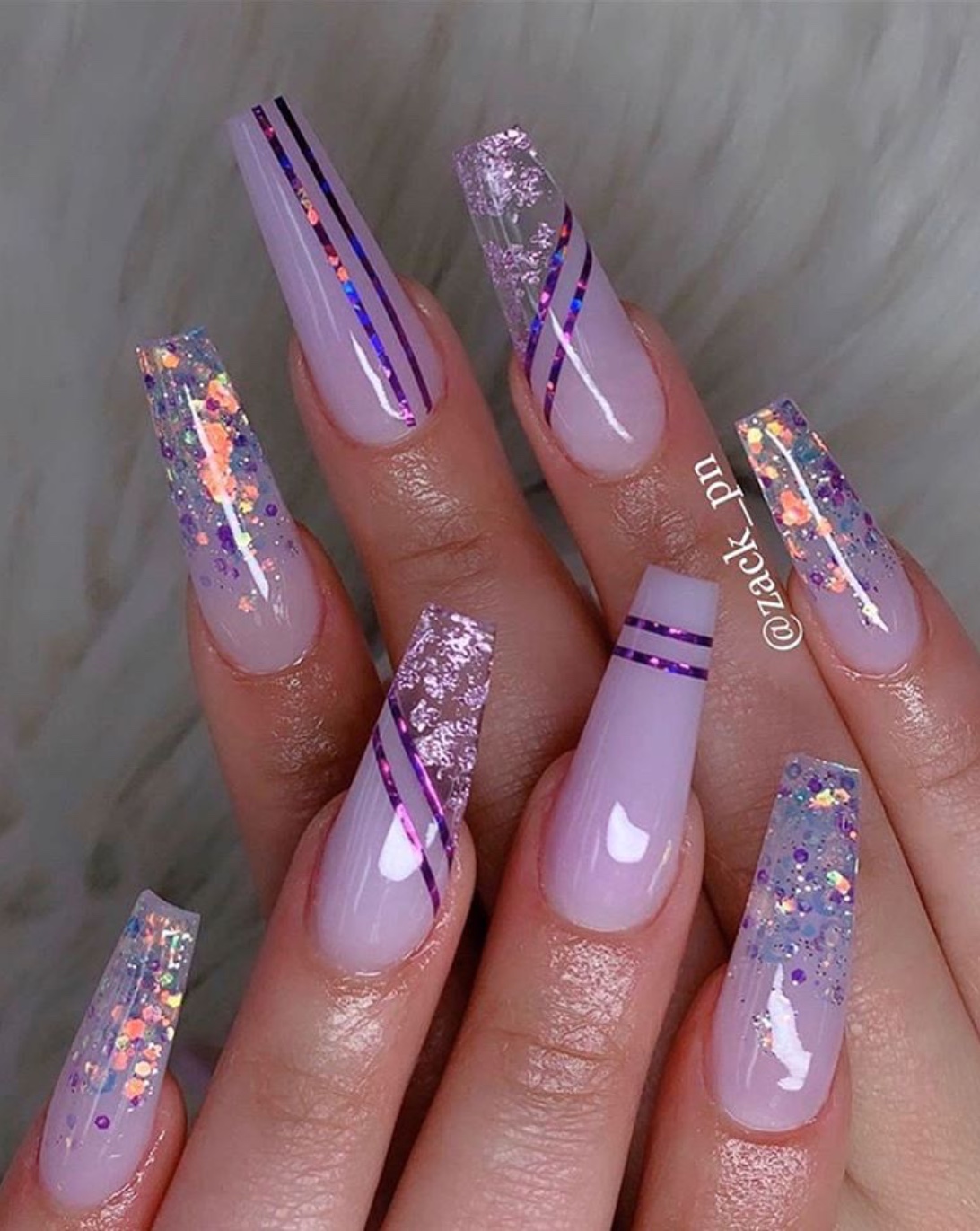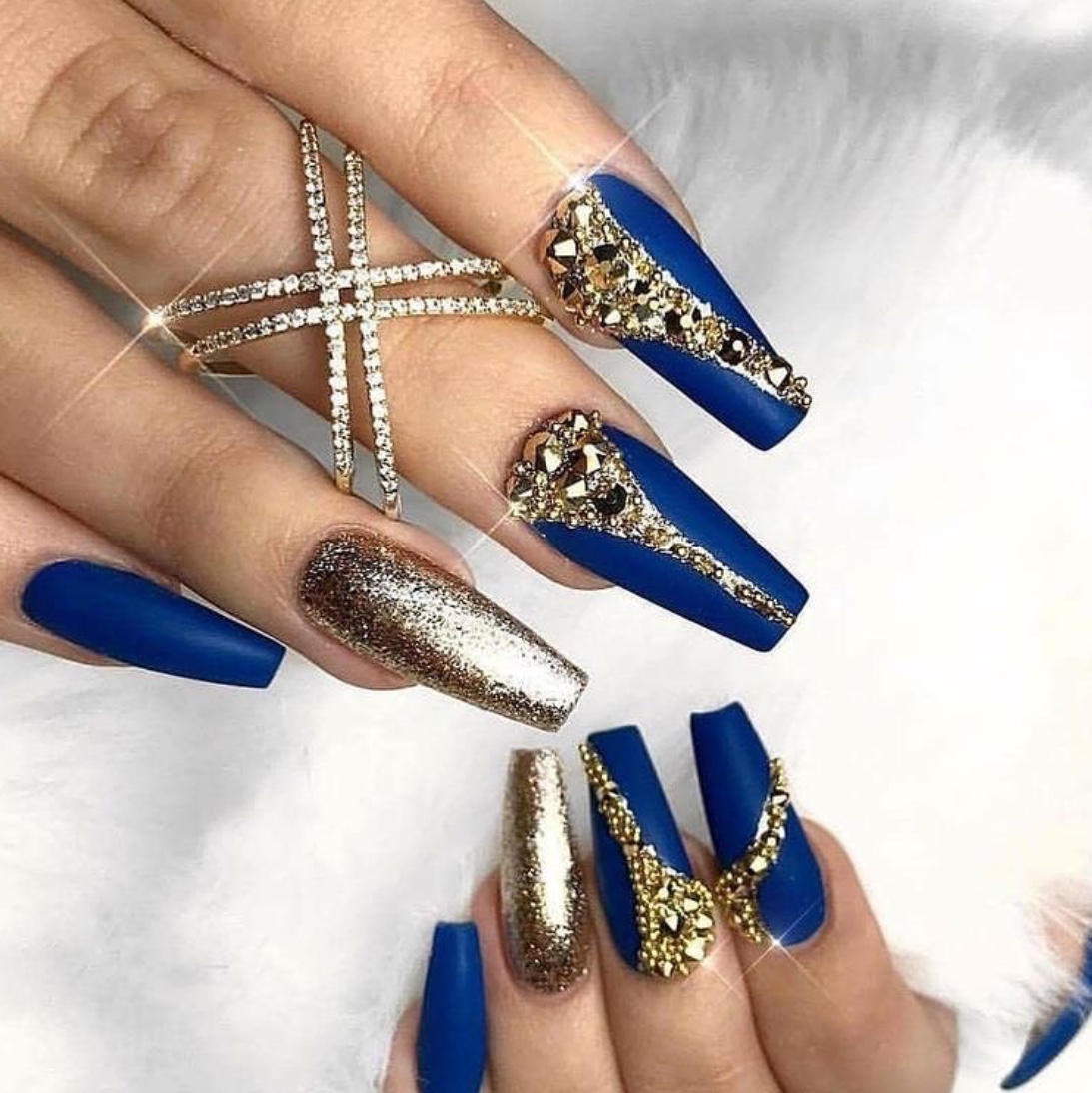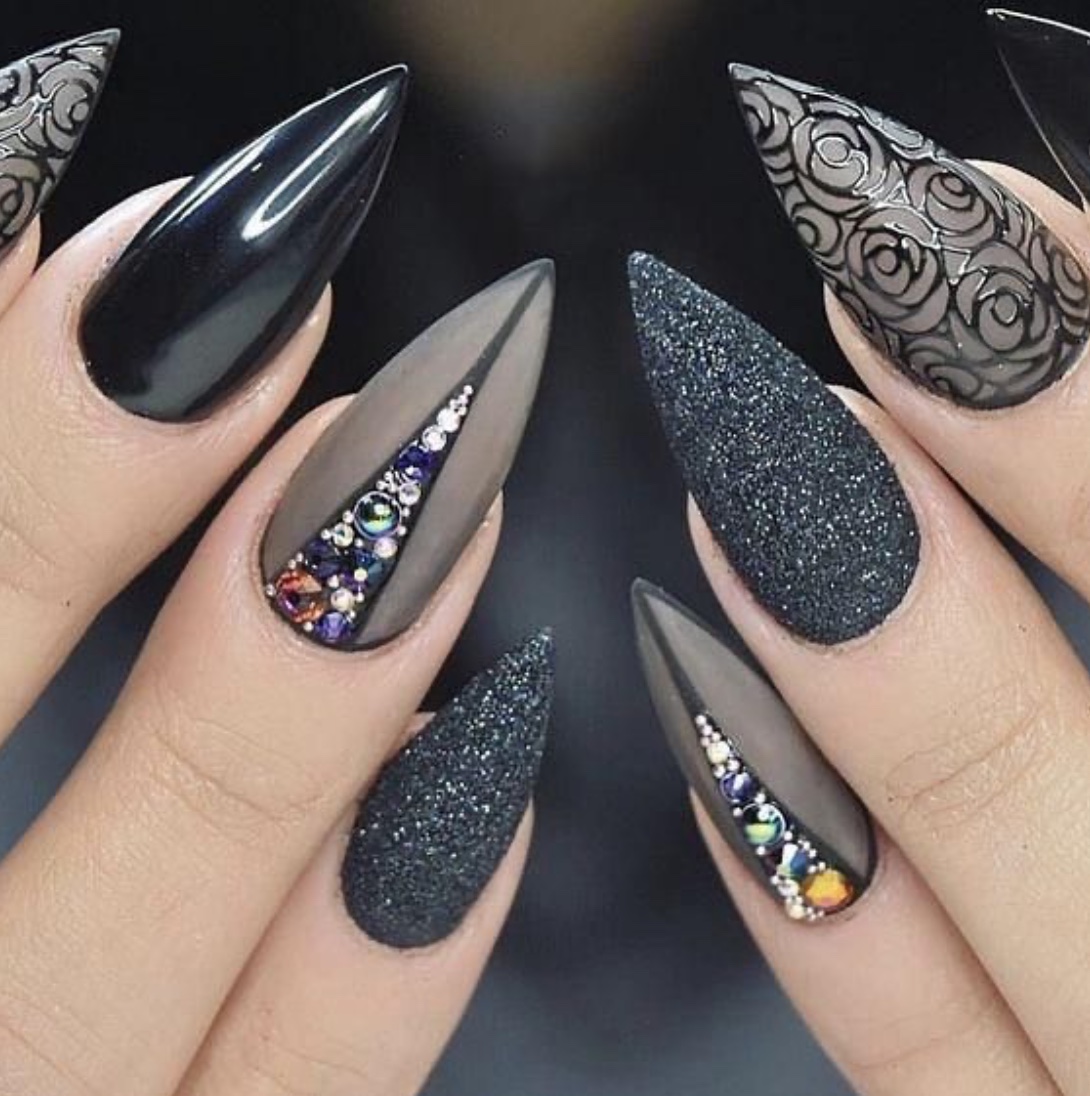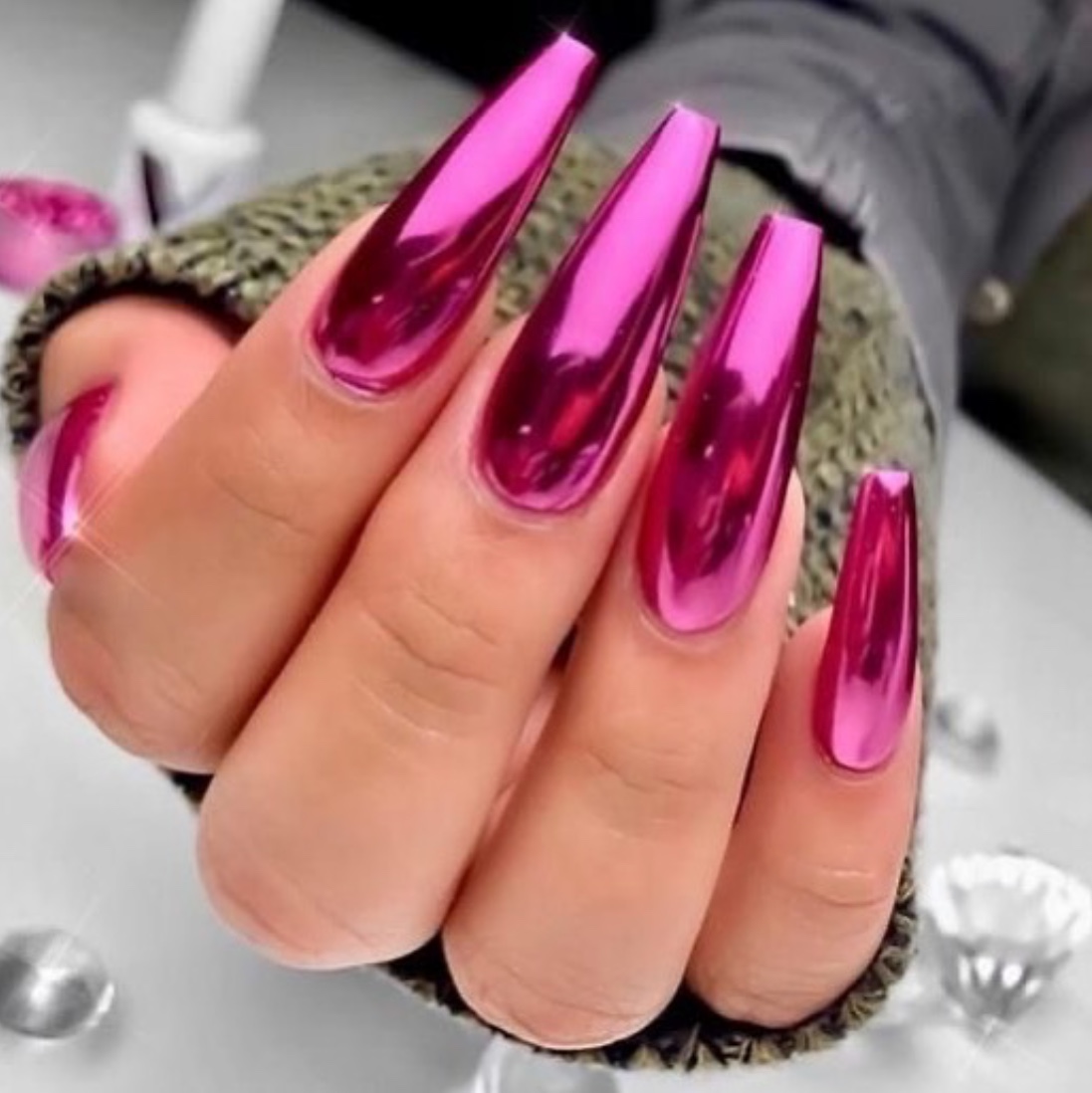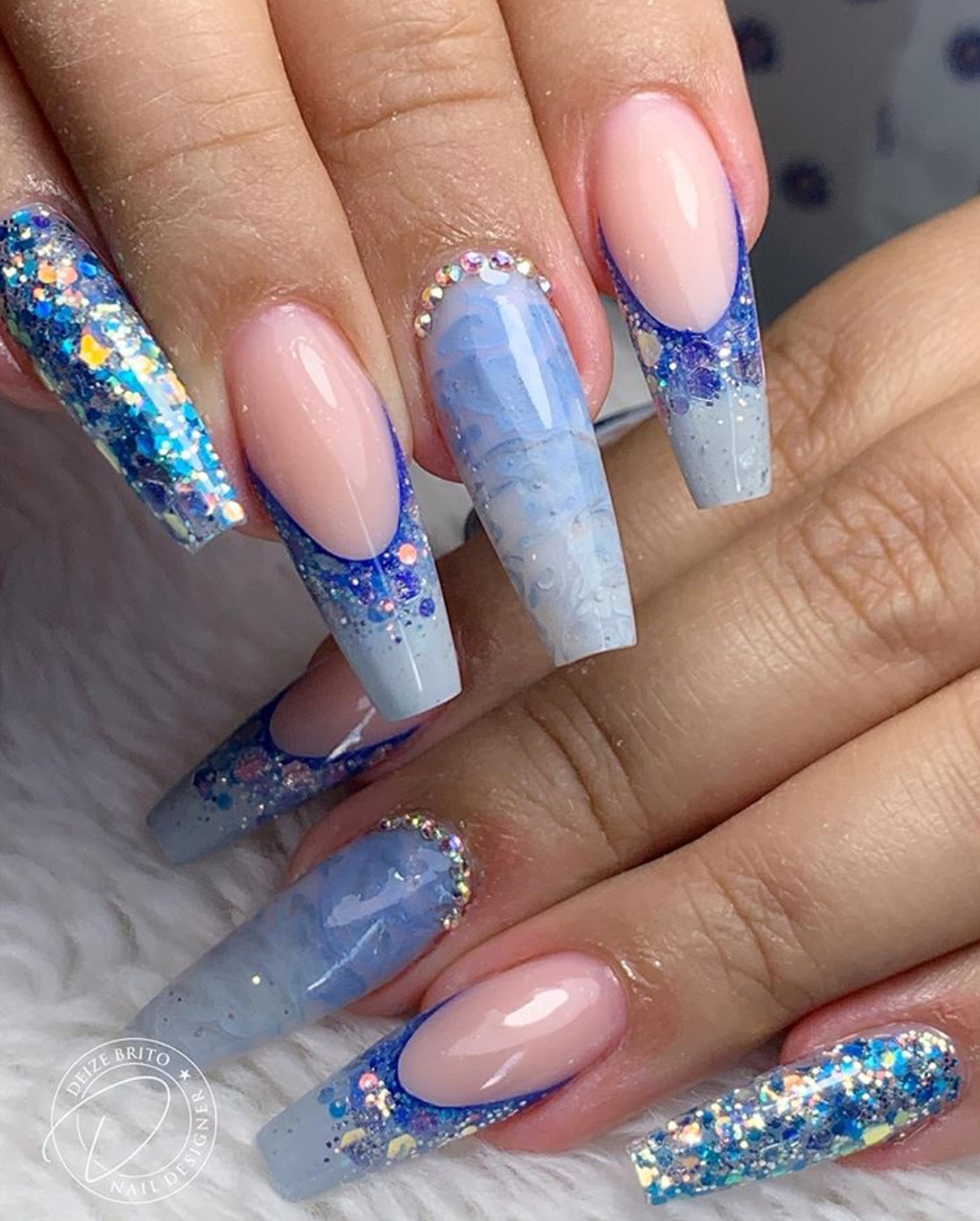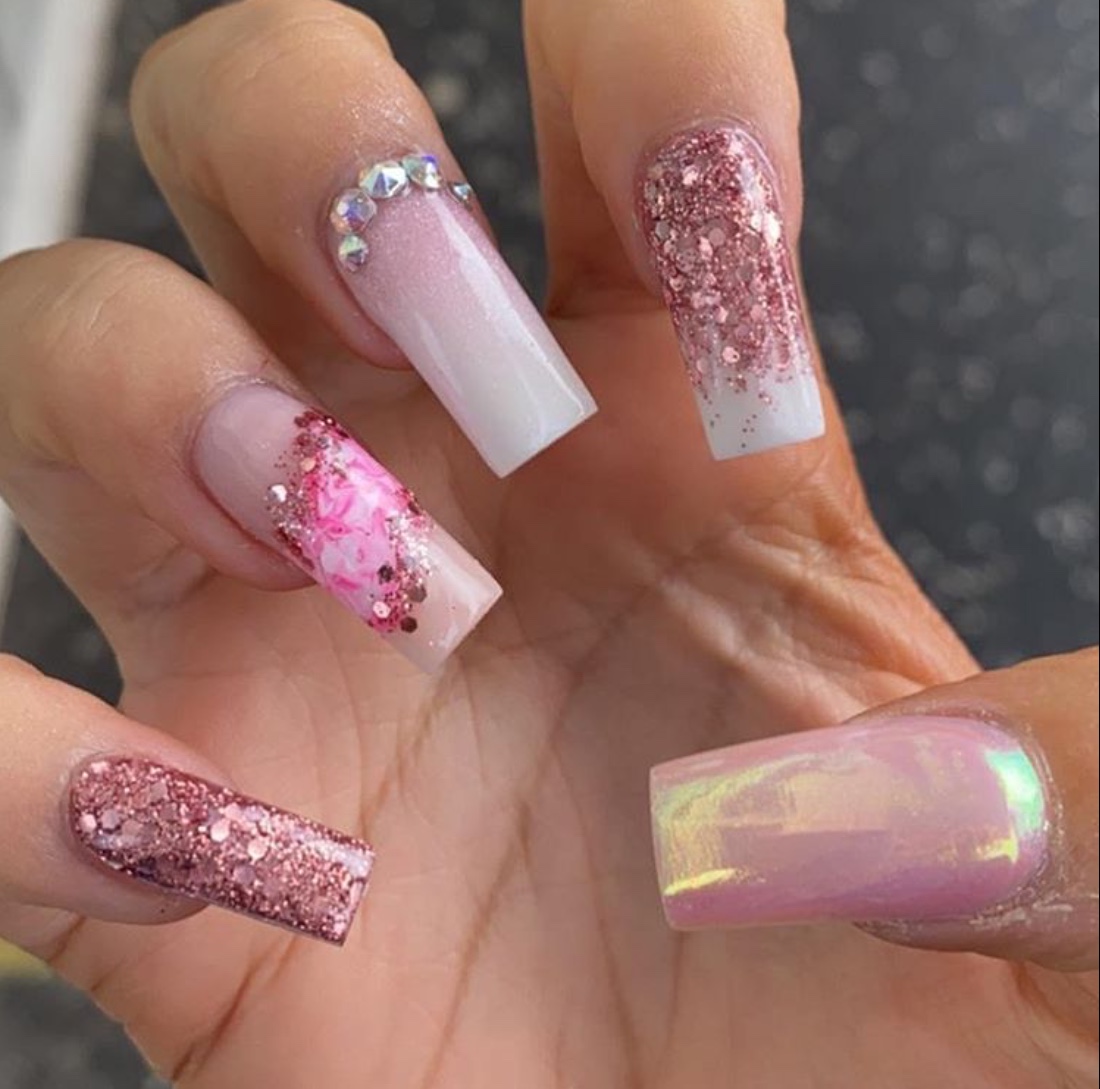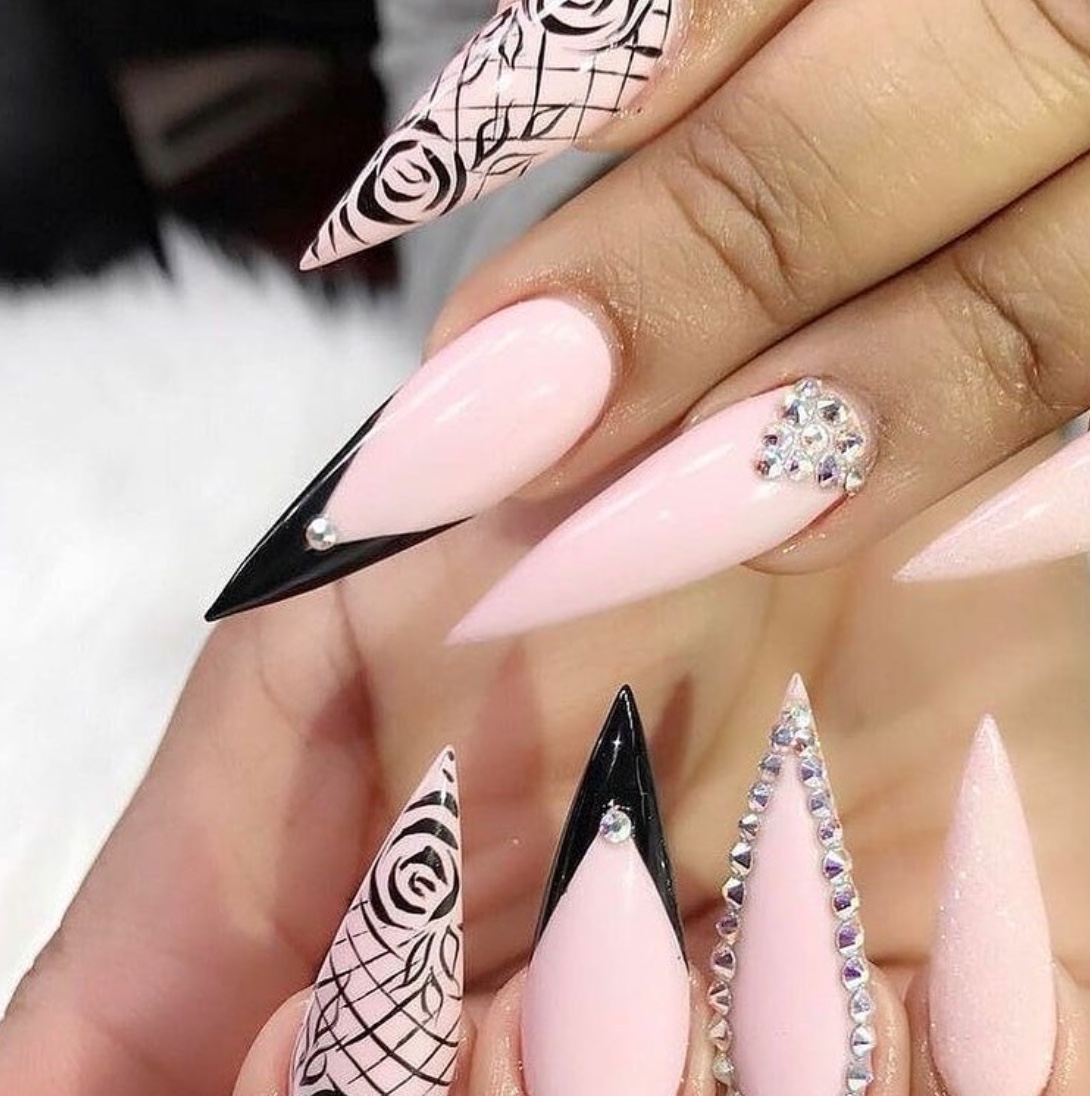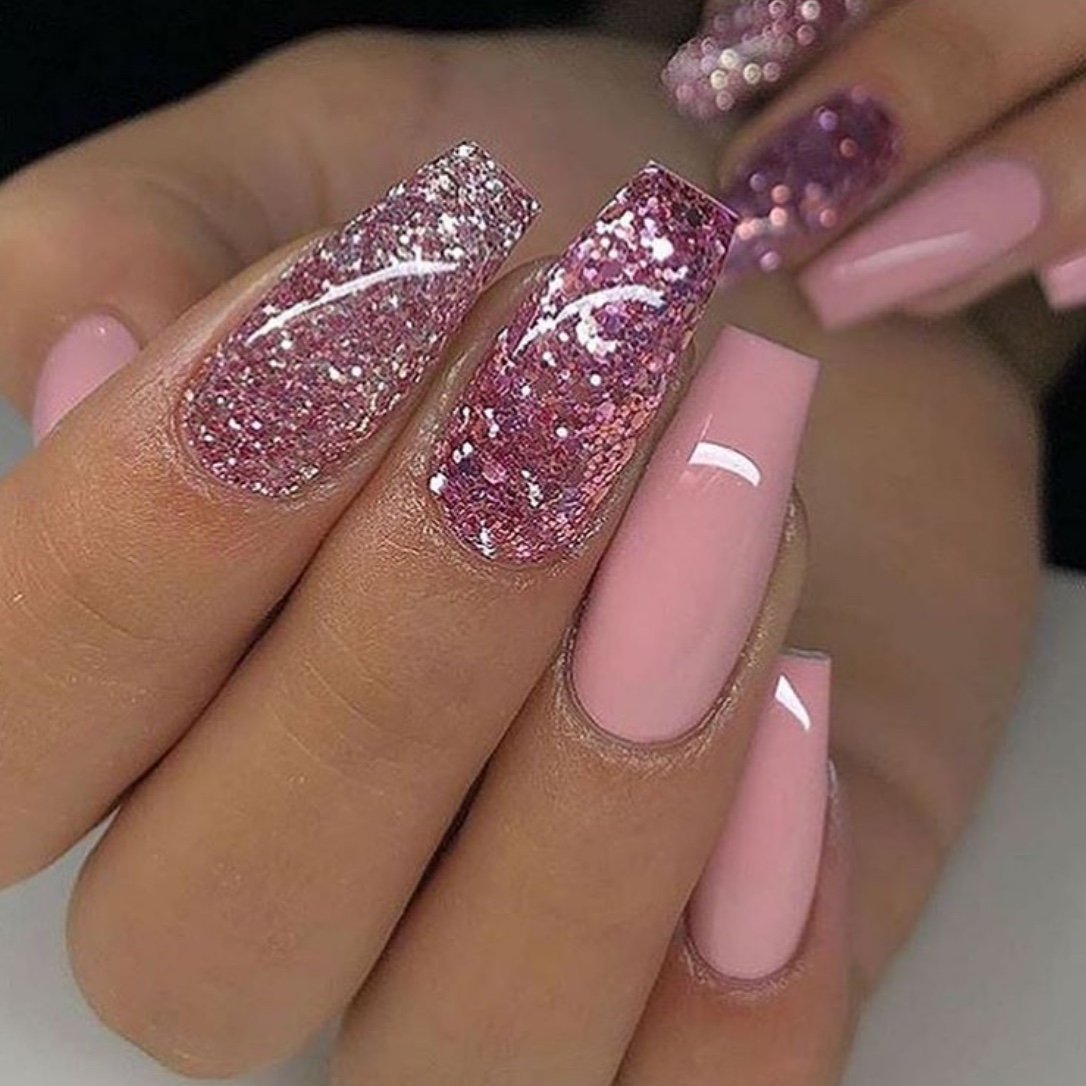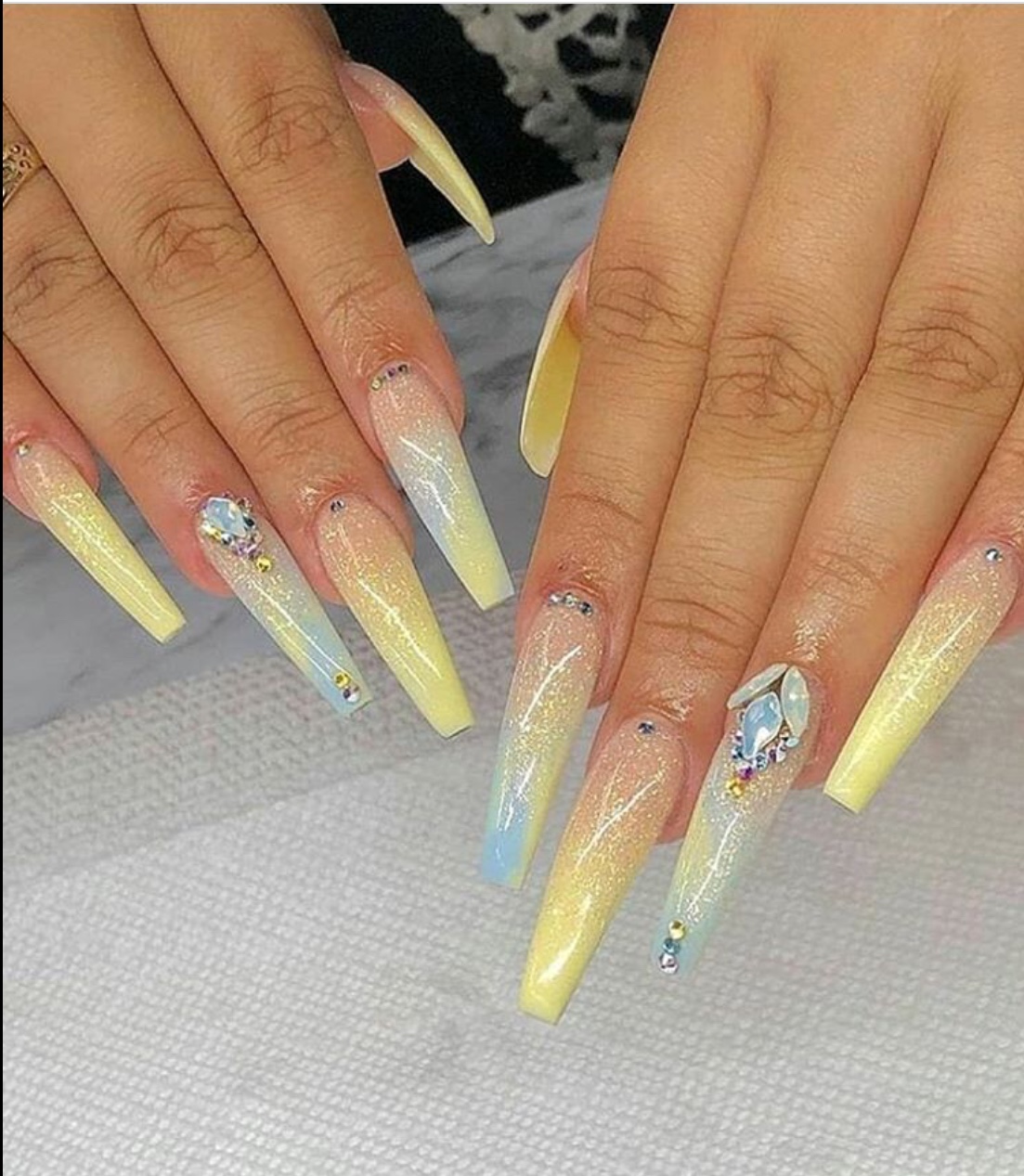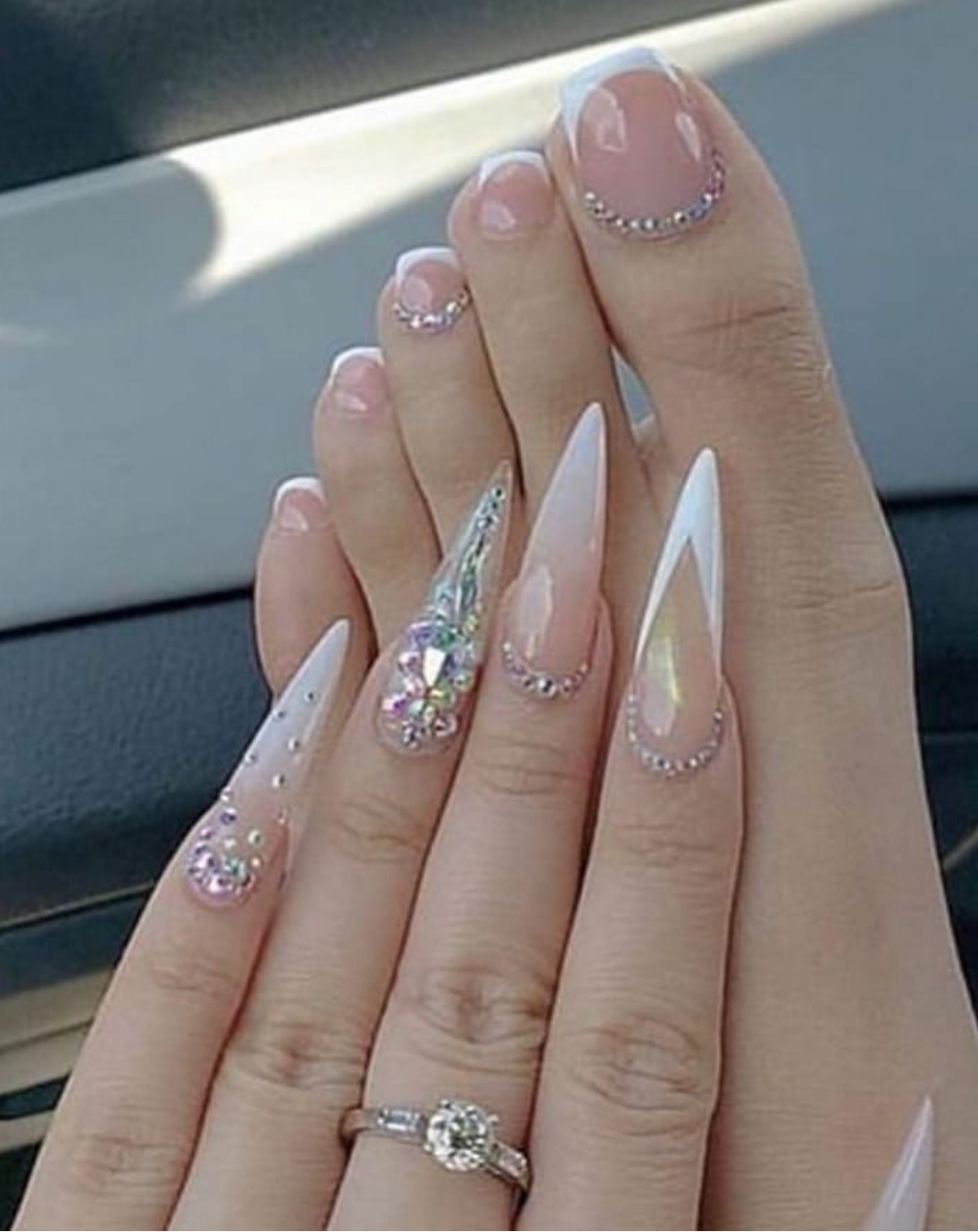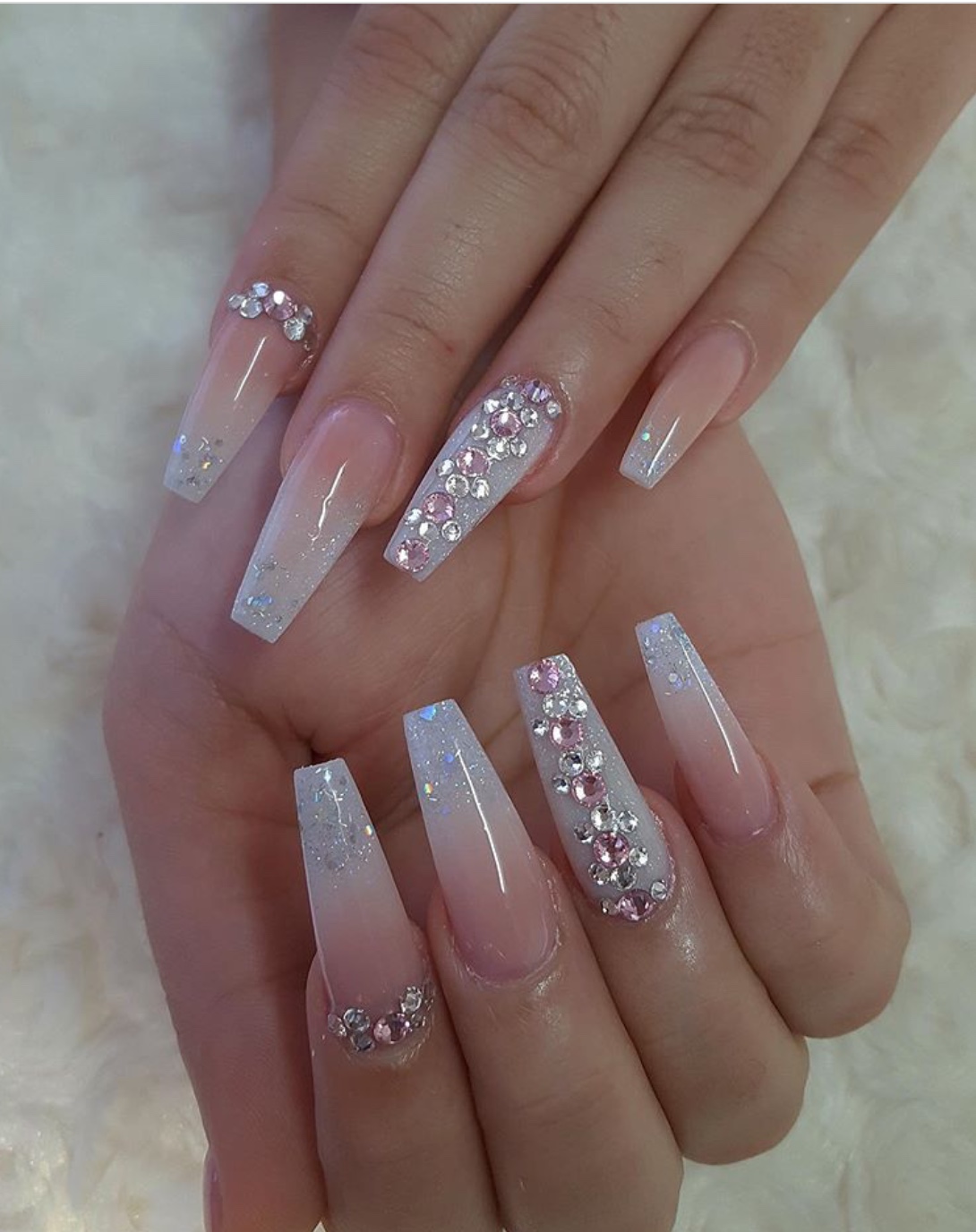 SEE ALSO:
40+ CLASSY NAIL DESIGNS
OVER 50 SUPERB WEDDING NAIL DESIGNS
11 OF THE PRETTIEST SUMMER TOE NAILS