We've rounded up some pretty purple nails to inspire your next manicure.
Beautiful butterfly and leaves nail design. Paint the nails with purple glitter polish and after it dries, use a nail brush and white nail polish to draw the butterflies and leaves.
Here we have alternating purple glitter nails and plain purple nails.
Beautiful smiley nails
Here we have 2 glitter nails and three yellow nails with purple flowers.
Purple flowers nail design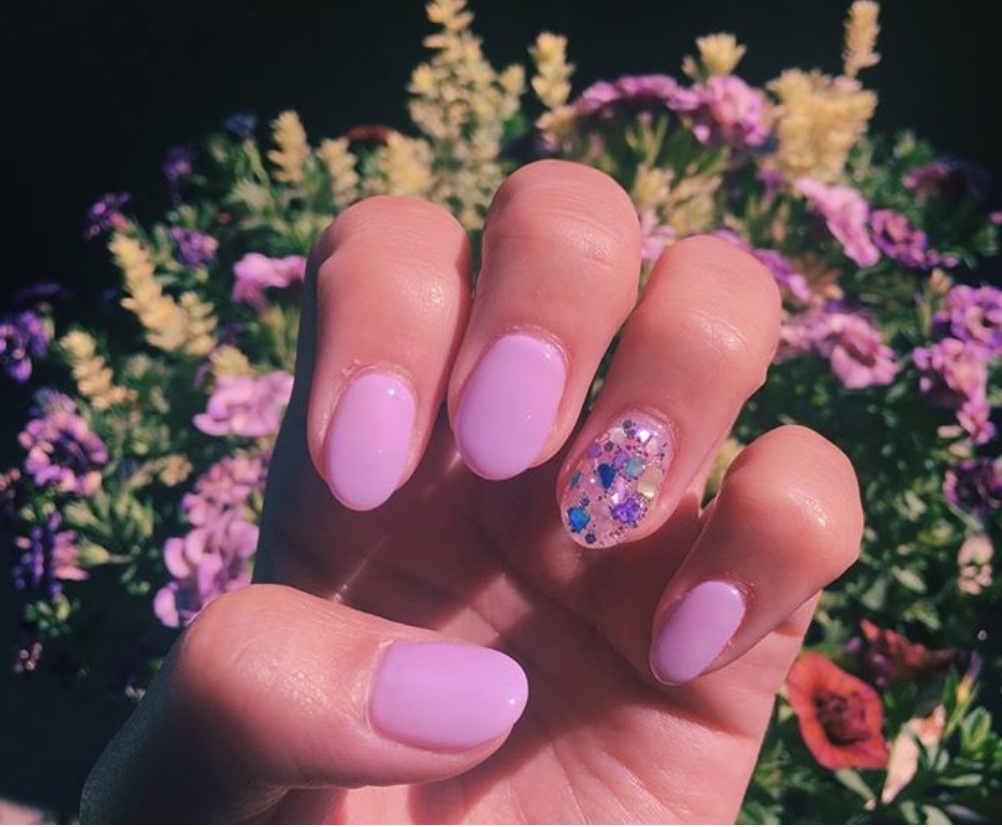 Spider and web nail design
Purple and pink nail design
Butterfly nail design
Marble nails
Beautiful nail design with a twist on french nails
Purple nails with an accent floral nail
Flames nail design
long coffin nails
Plain purple nails
You can choose a plain purple nail design where you only use purple nail polish without accessorising the nails. Although it's a simple nail design, it is still pretty.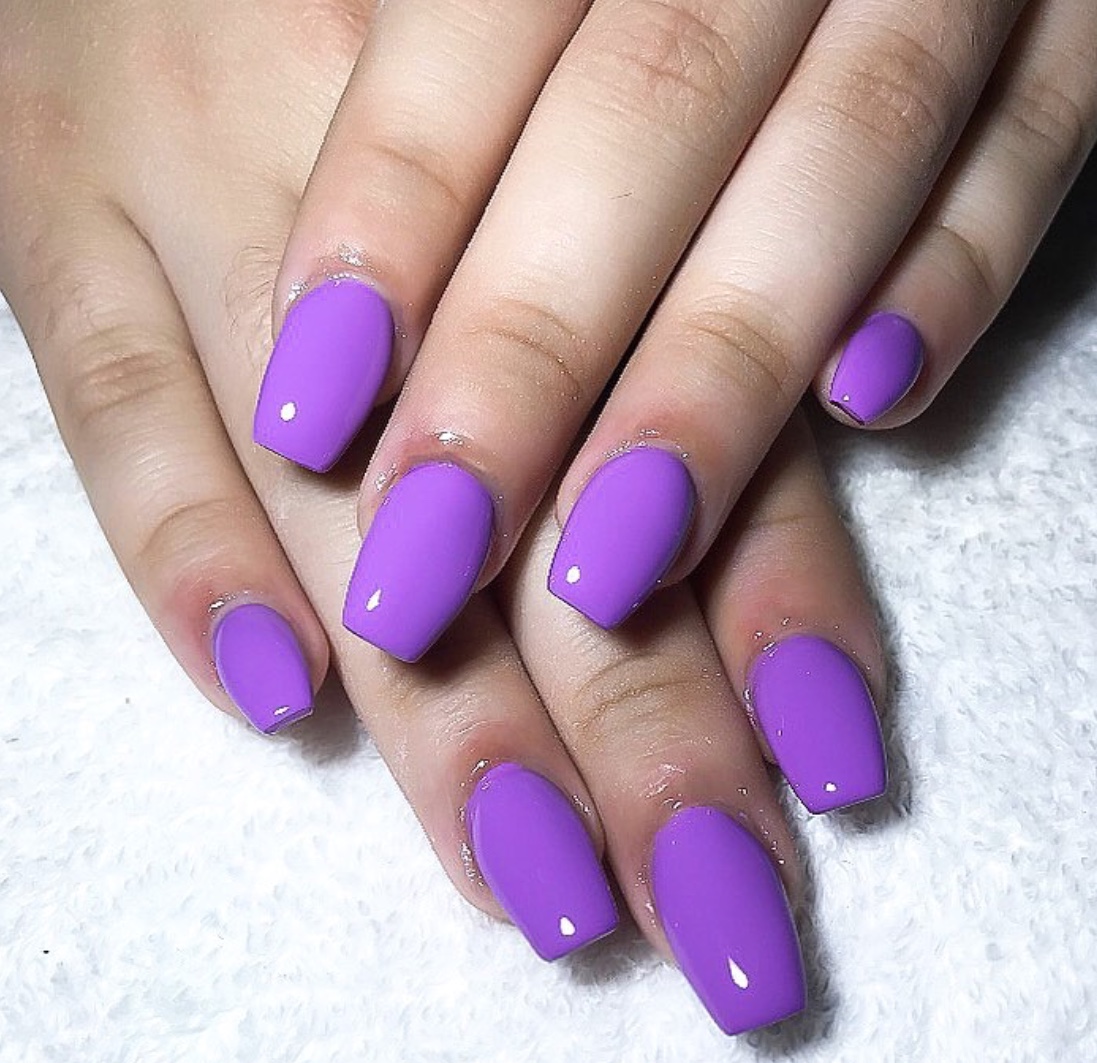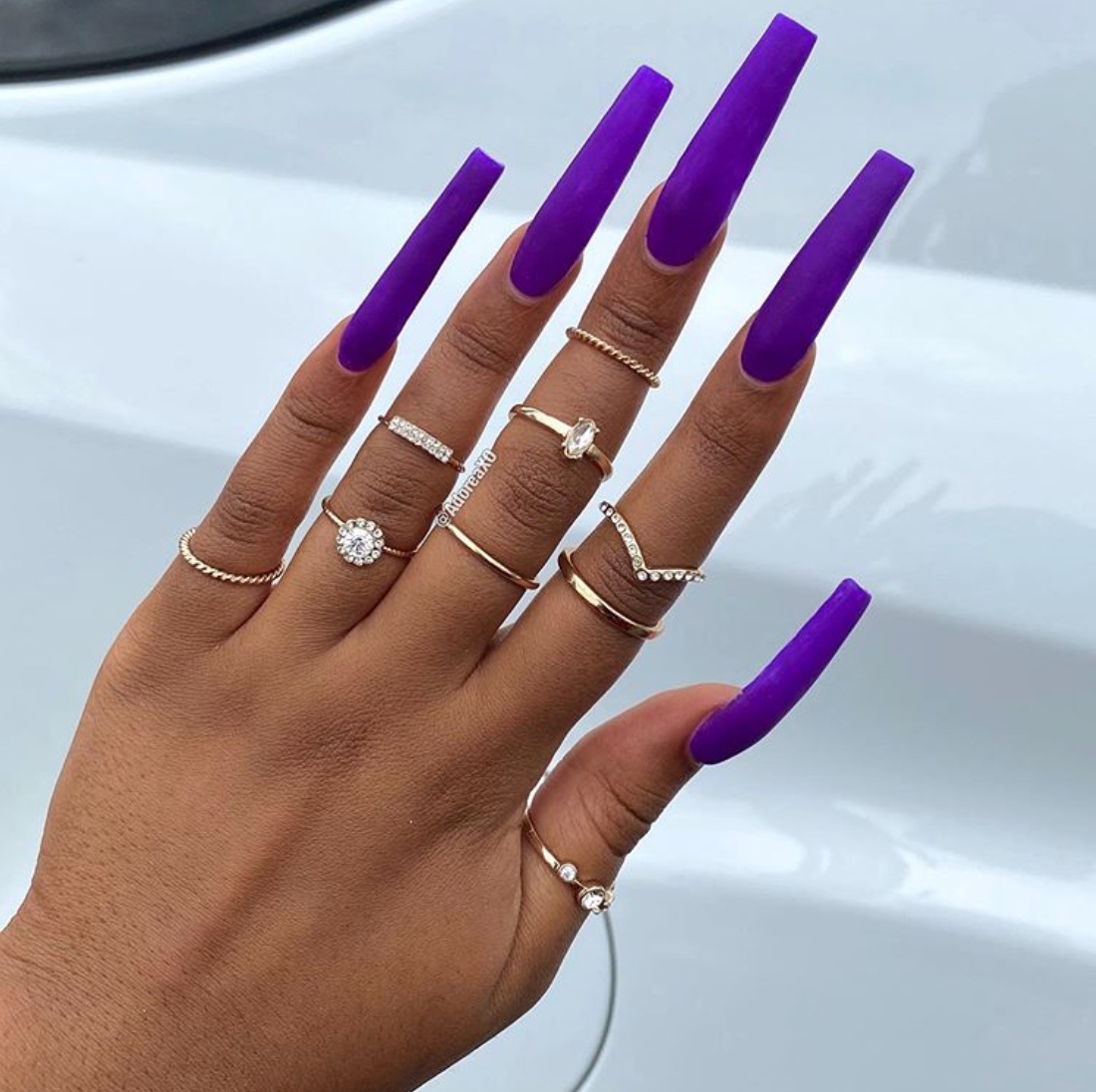 Glitter nails
Ombre nails adorned with rhinestones.
Here we have ombre nails, marble nails, french tip nails and the fourth fingernail is accessorised with rhinestones.
Glitter and rhinestone nails
Crystals and rhinestones
the pinky and fourth finger are fully adorned with rhinestones. the ring fingernail has a marble disgn.
Here the nails are accessorised with rhinestones. The middle finger is painted with purple glitter. The ring finger has butterfly stickers.
Beautiful ombre nails adorned with rhinestones and glitter
SEE ALSO: 
GORGEOUS OMBRE NAIL DESIGN
This article may contain affiliate links and I may earn a little commission if you purchase through my link. But this is at no extra cost to you. See here for images disclaimer