Are you tired of the same old solid color nail designs? Do you want something that's classy, elegant, and eye-catching, but still unique and interesting? Look no further than gorgeous white nail designs! White is a versatile and timeless color that can be dressed up or down, making it the perfect choice for any occasion.
While some might think that white nails are plain and boring, we're here to show you just how wrong that assumption is. With a little creativity and the right nail art techniques, white nails can be anything but dull. Here are some stunning white nail designs that will surely make your manicure stand out:
Minimalistic Chic: Embrace the beauty of simplicity with a minimalistic white nail design. Paint your nails white and add a thin black line along the tip for a clean and sophisticated look. You can also experiment with negative space by leaving some parts of your nails bare or adding simple geometric shapes.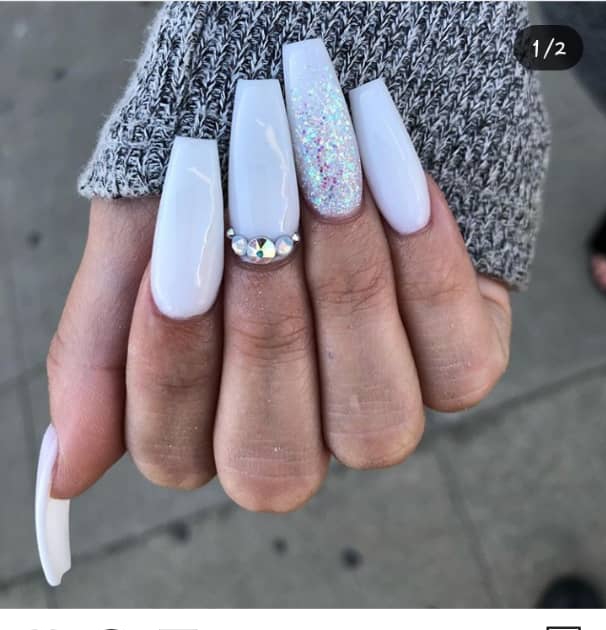 Delicate Lace: If you want a design that's feminine and elegant, try a lace-inspired white nail design. Use a white base and create intricate lace patterns using a thin brush or nail stencils. This delicate design is perfect for weddings, parties, or any occasion where you want to add a touch of elegance to your look.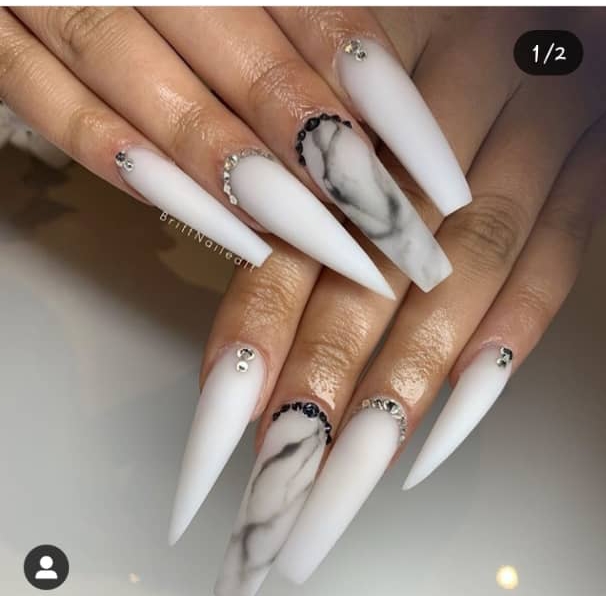 Marble Magic: Marble nails are all the rage right now, and white nails are the perfect canvas for this mesmerizing design. Swirls of white and gray create an effortless and luxurious look that will have everyone asking where you got your nails done.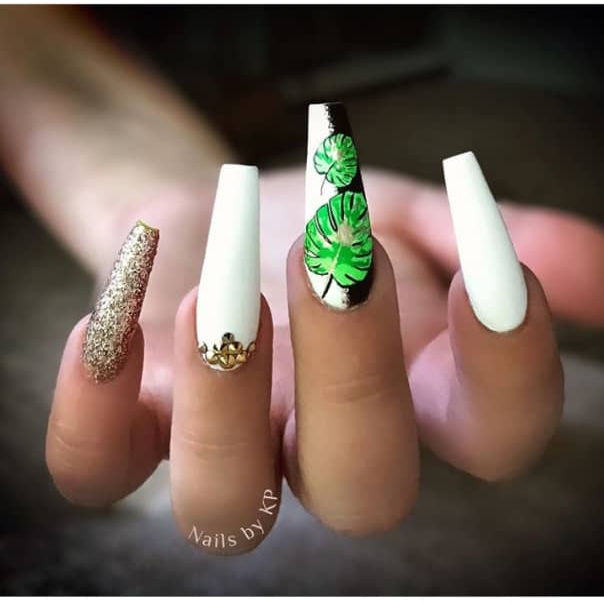 Floral Fantasy: Flowers never go out of style, and they truly pop against a white background. Whether you opt for simple daisy designs or intricate rose patterns, white nails provide a clean and fresh base for various floral nail art designs.
Glitter Glam: Who said white nails couldn't sparkle? Add a touch of glamour by incorporating glitter into your white nail design. You can go for an all-over glitter gradient or apply glitter to accentuate specific areas of your nails like the tips or cuticles.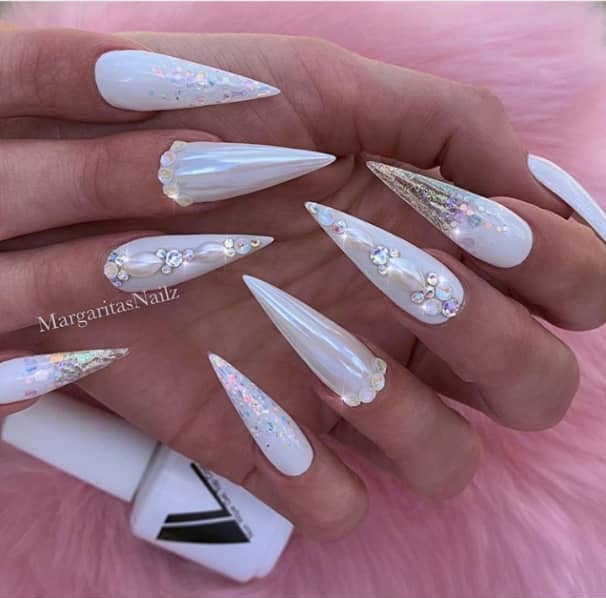 Metallic Accents: For a modern, edgy twist, add metallic accents to your white nails. Whether it's a metallic stripe across each nail or small metallic details scattered throughout, this design will give your manicure a futuristic and fashionable look.
Bold Matte: Add a pop of color to your white nails by contrasting them with bold hues. Choose a matte finish for extra sophistication. Try vibrant red, royal blue, or deep purple for a striking and high-impact look.
Remember, white nails don't have to be boring or basic. With a little creativity, you can achieve stunning and unique designs that will make heads turn. So, next time you visit the nail salon, don't shy away from white polish – embrace its elegance and versatility to create a manicure that's anything but ordinary.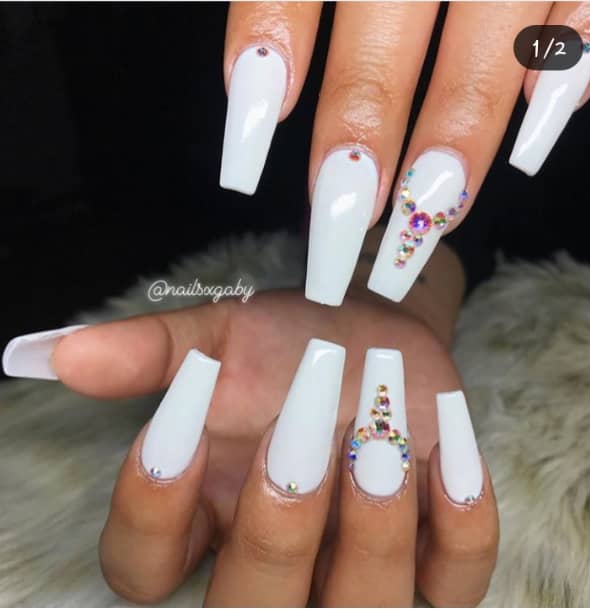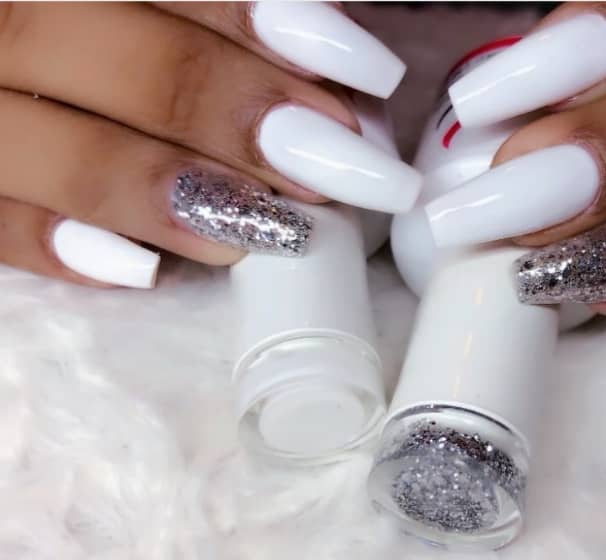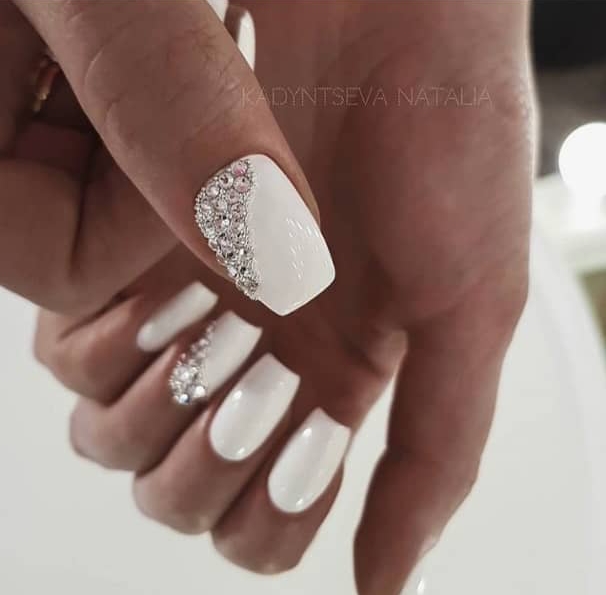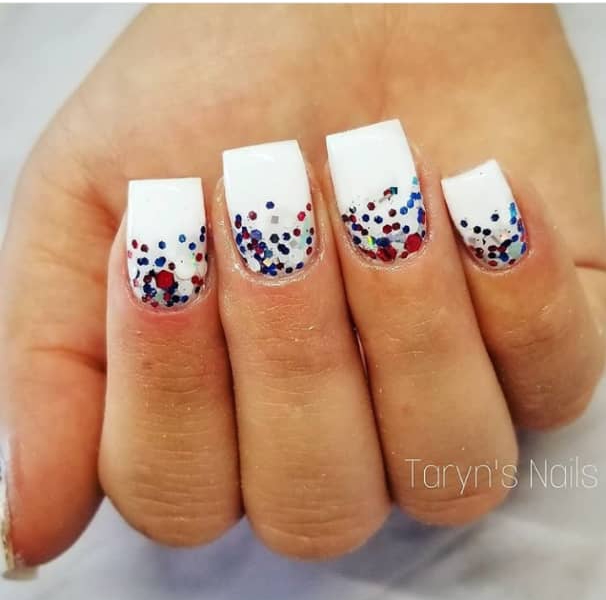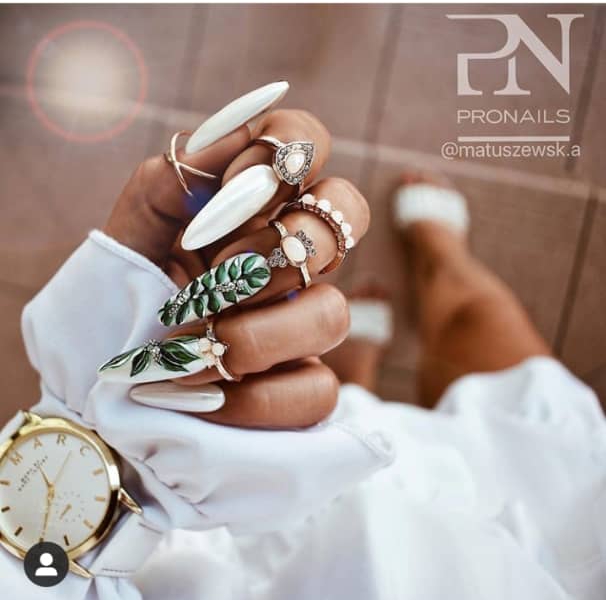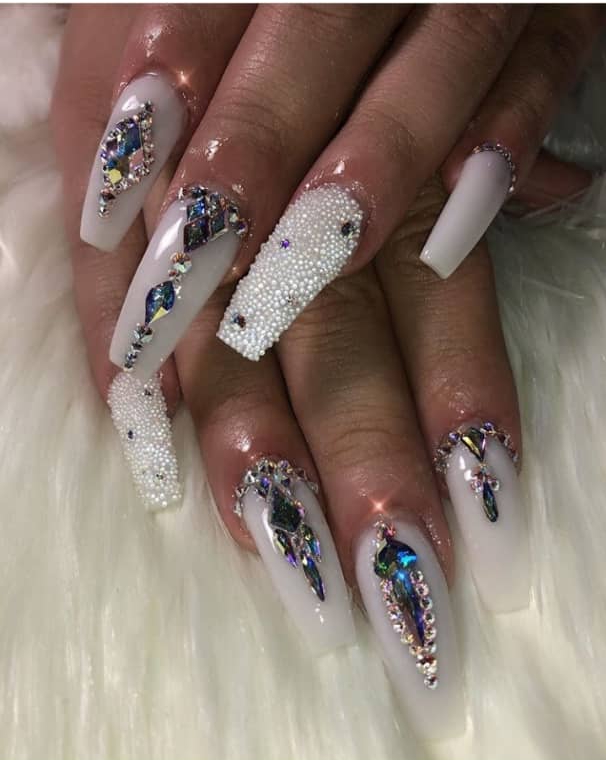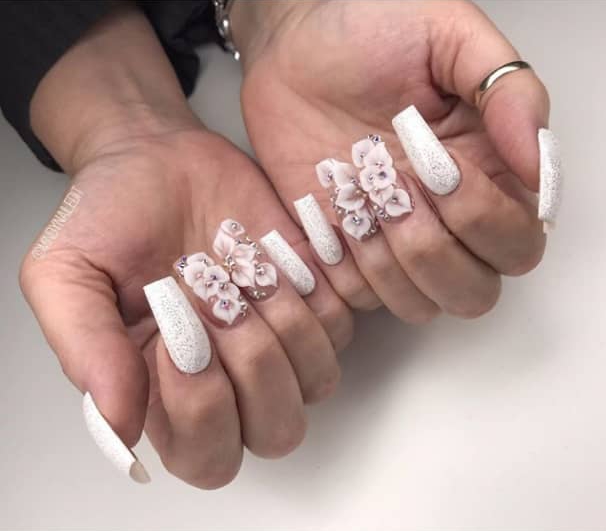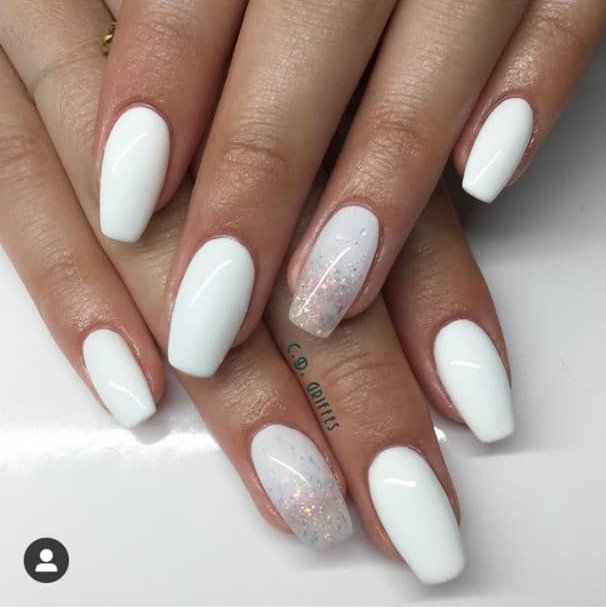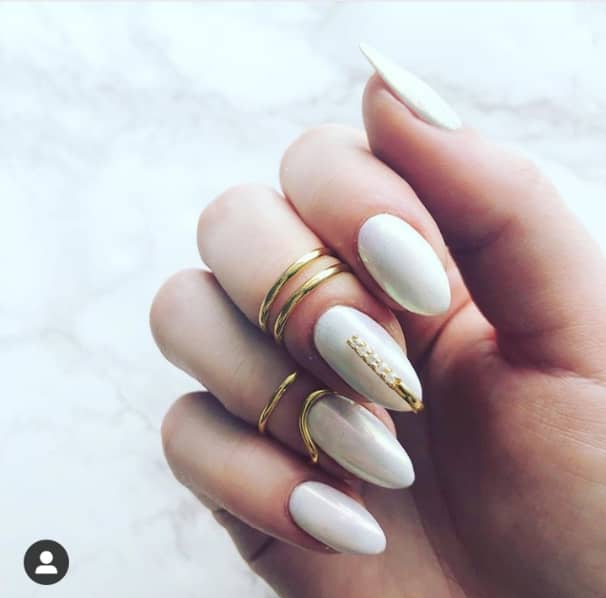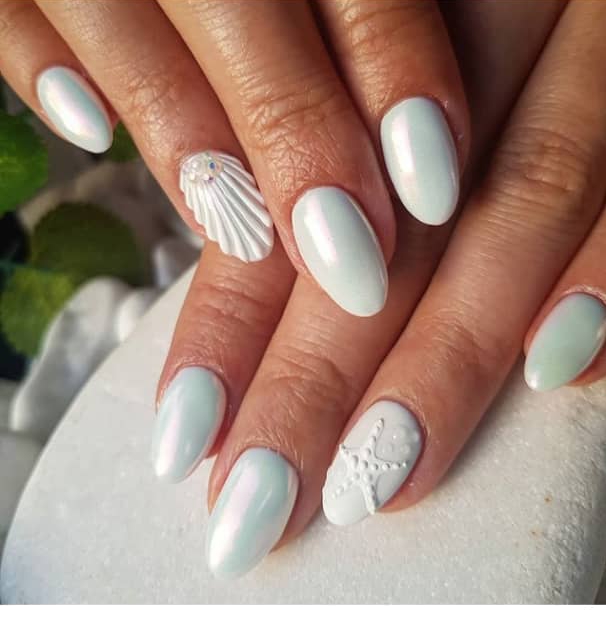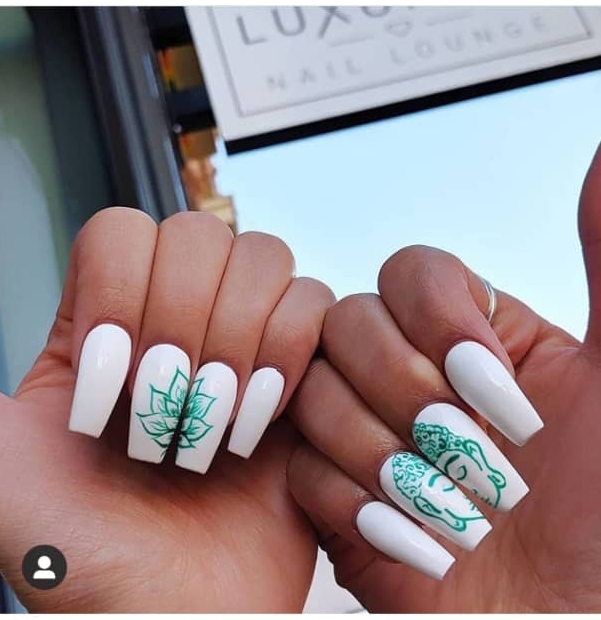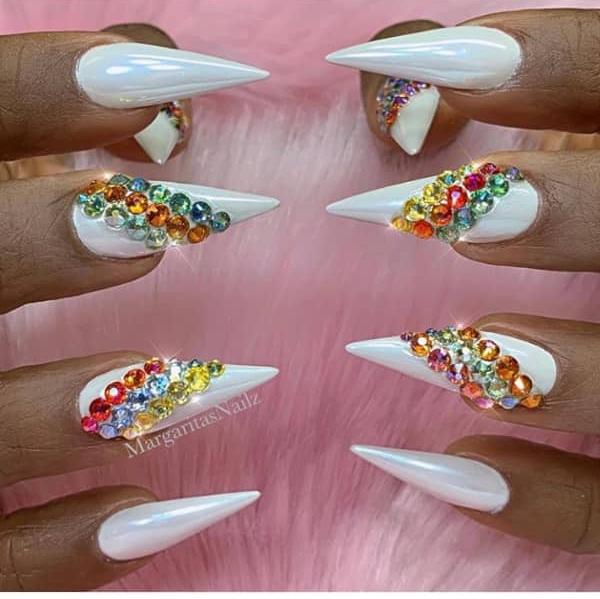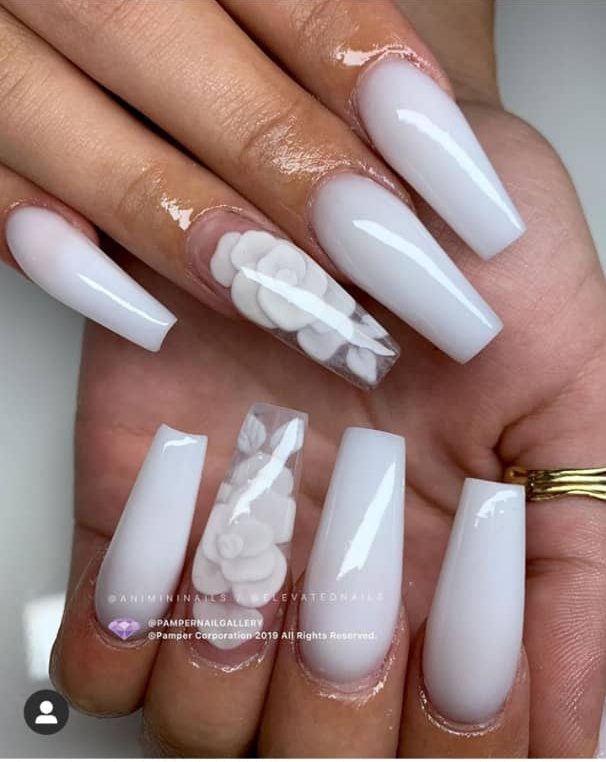 SEE ALSO: 50+ GORGEOUS YELLOW NAILS DESIGN IDEAS
25 BEAUTIFUL MARBLE NAIL DESIGN IDEAS
GORGEOUS OMBRE NAIL DESIGN IDEAS
The article may contain affiliate links and I may earn a little commission if you purchase through my links but this is at no extra cost to you.