Blue is such a beautiful colour and it is one of those colours that work all year round. If you are looking for some blue nail design ideas, then scroll through for some fabulous blue nail designs.
Blue nail designs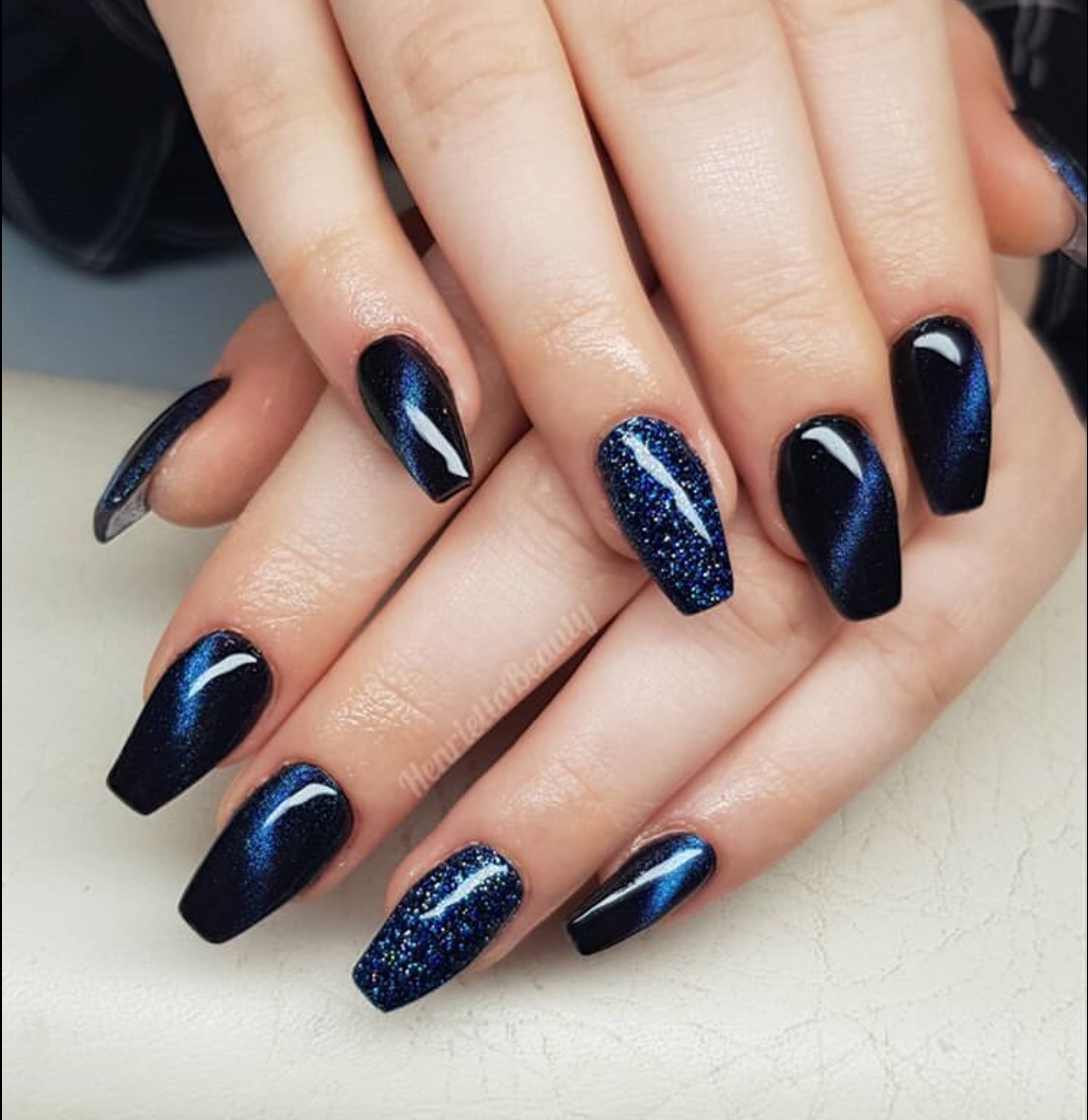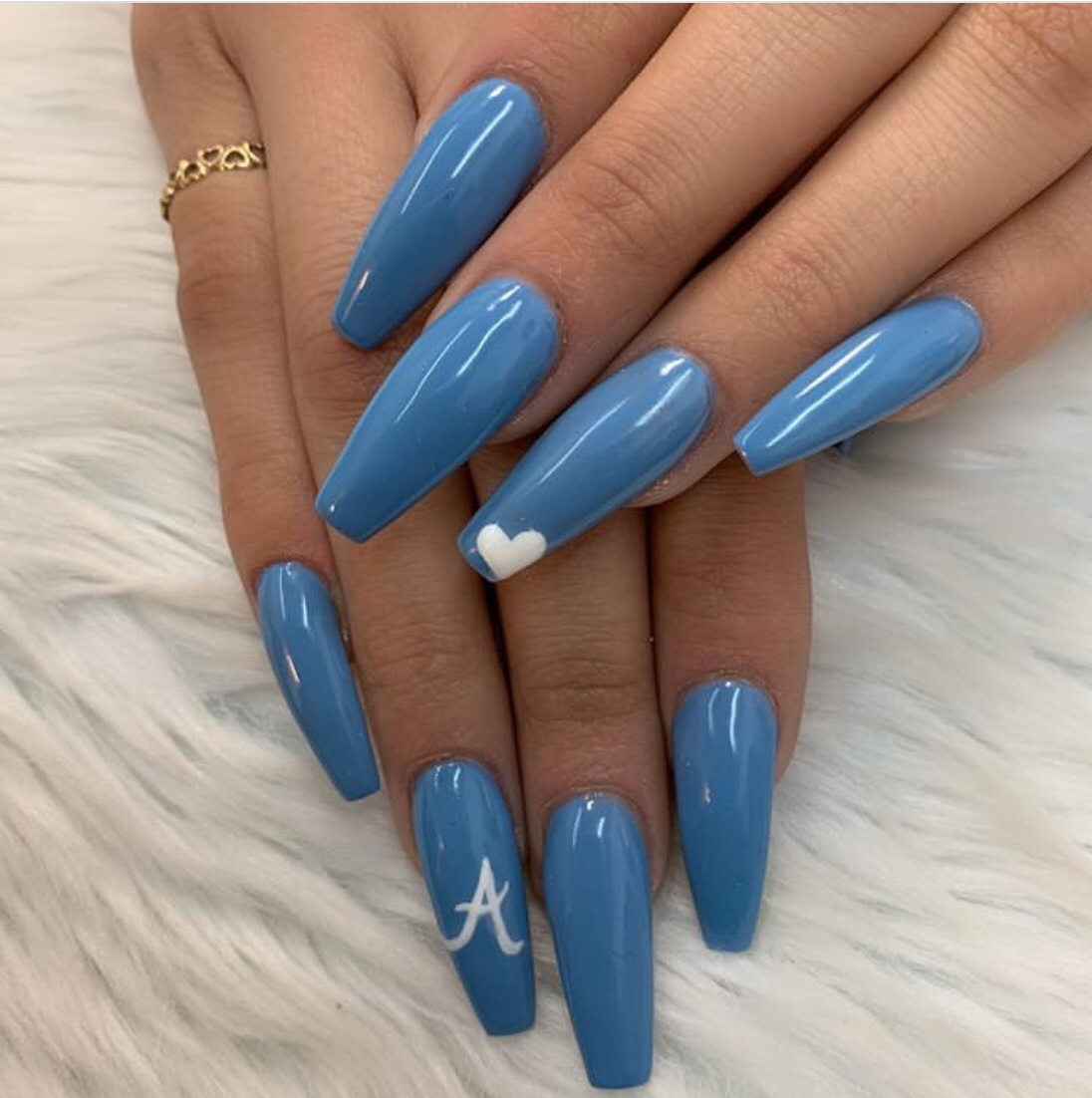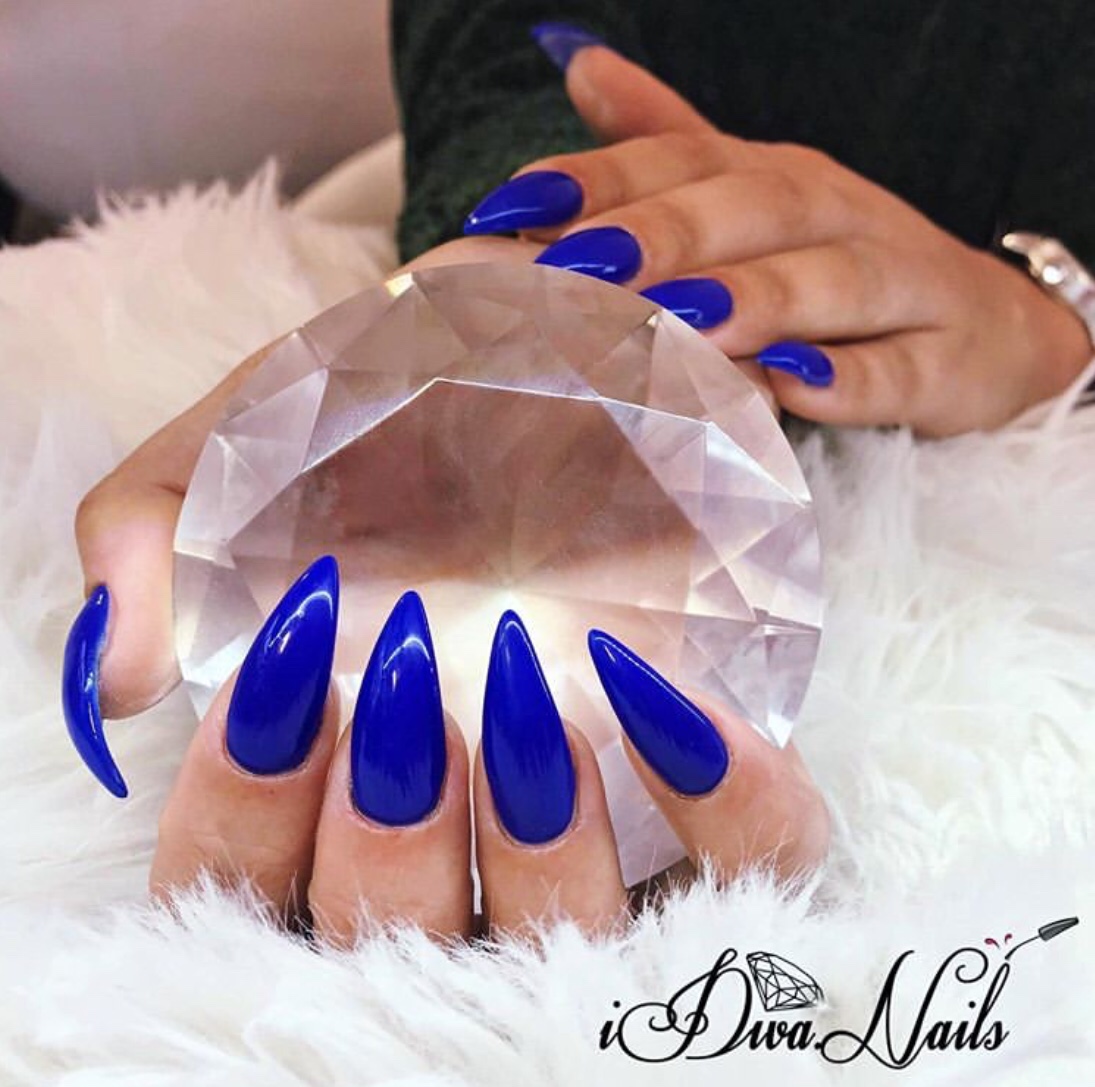 When it comes to blue nail polish, there are so many different shades of blue you can choose from. You can find the shade that best complements your skin tone. If it is for a special occasion, then it is important to choose the shade that best matches your look.
Pastel blue nail designs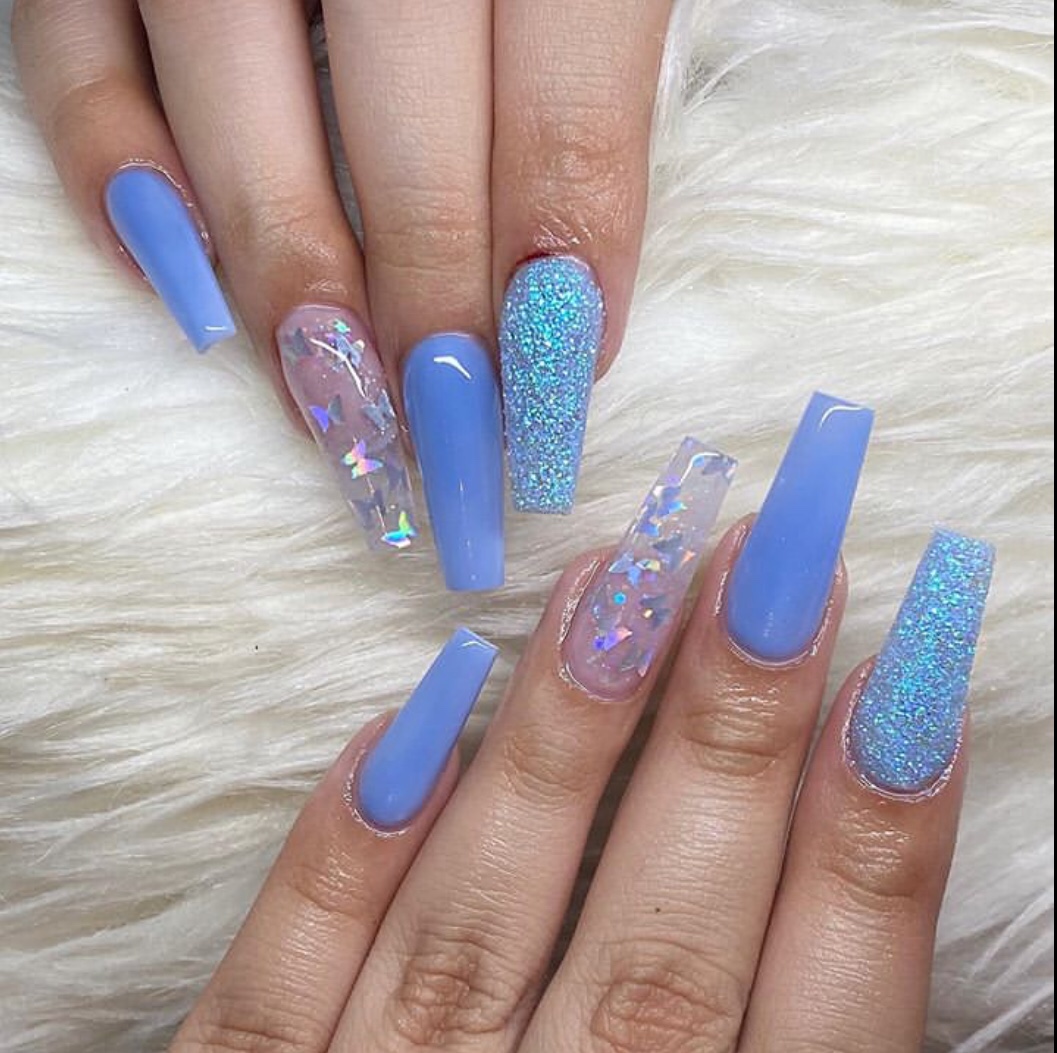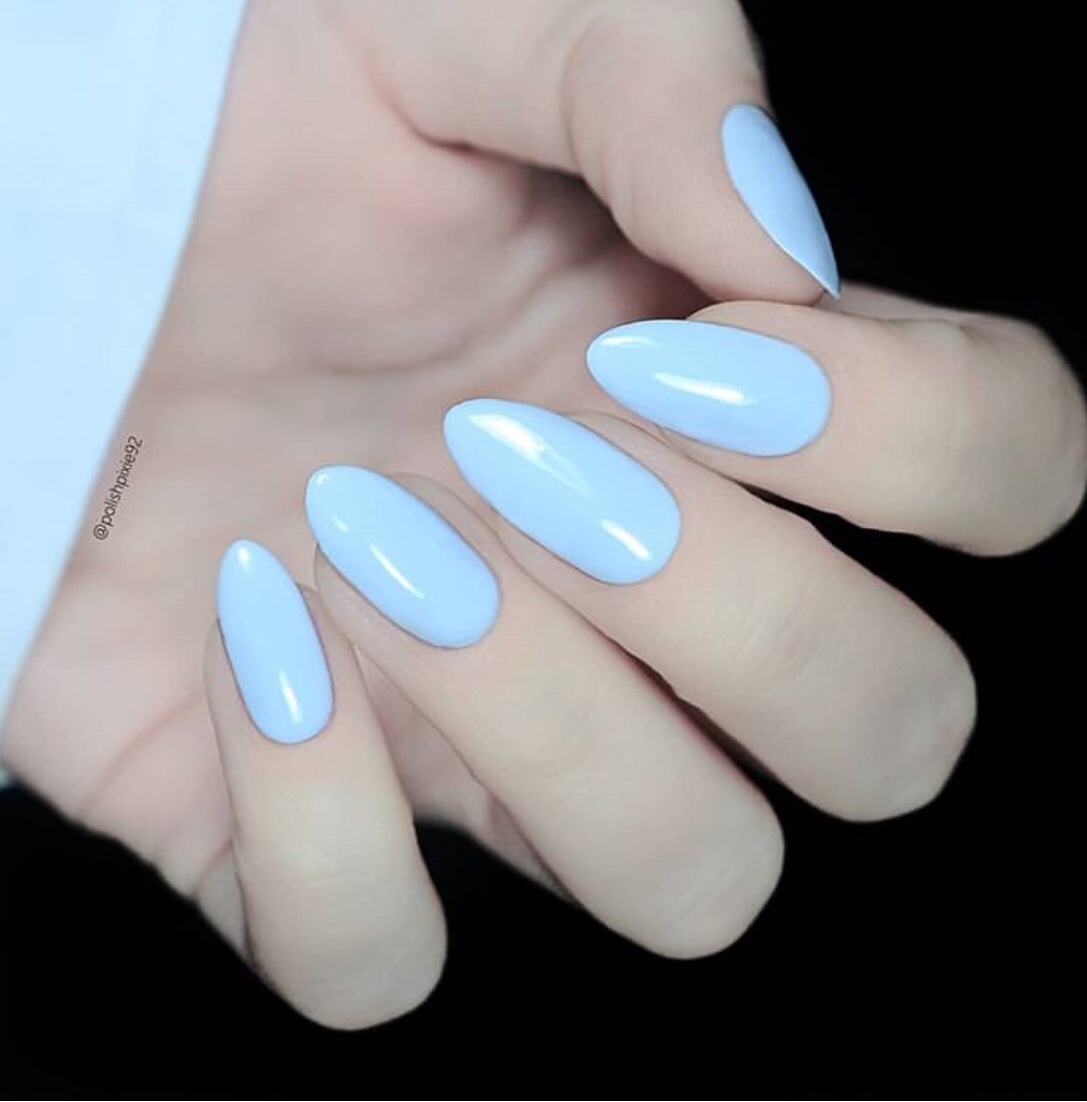 Pastel colours are becoming very popular lately. And it's obvious why. Aside from the fact that they are beautiful, they are also light and calming to look at. So when choosing a blue nail colour, you can go for pastel blues.
Blue ombre nail designs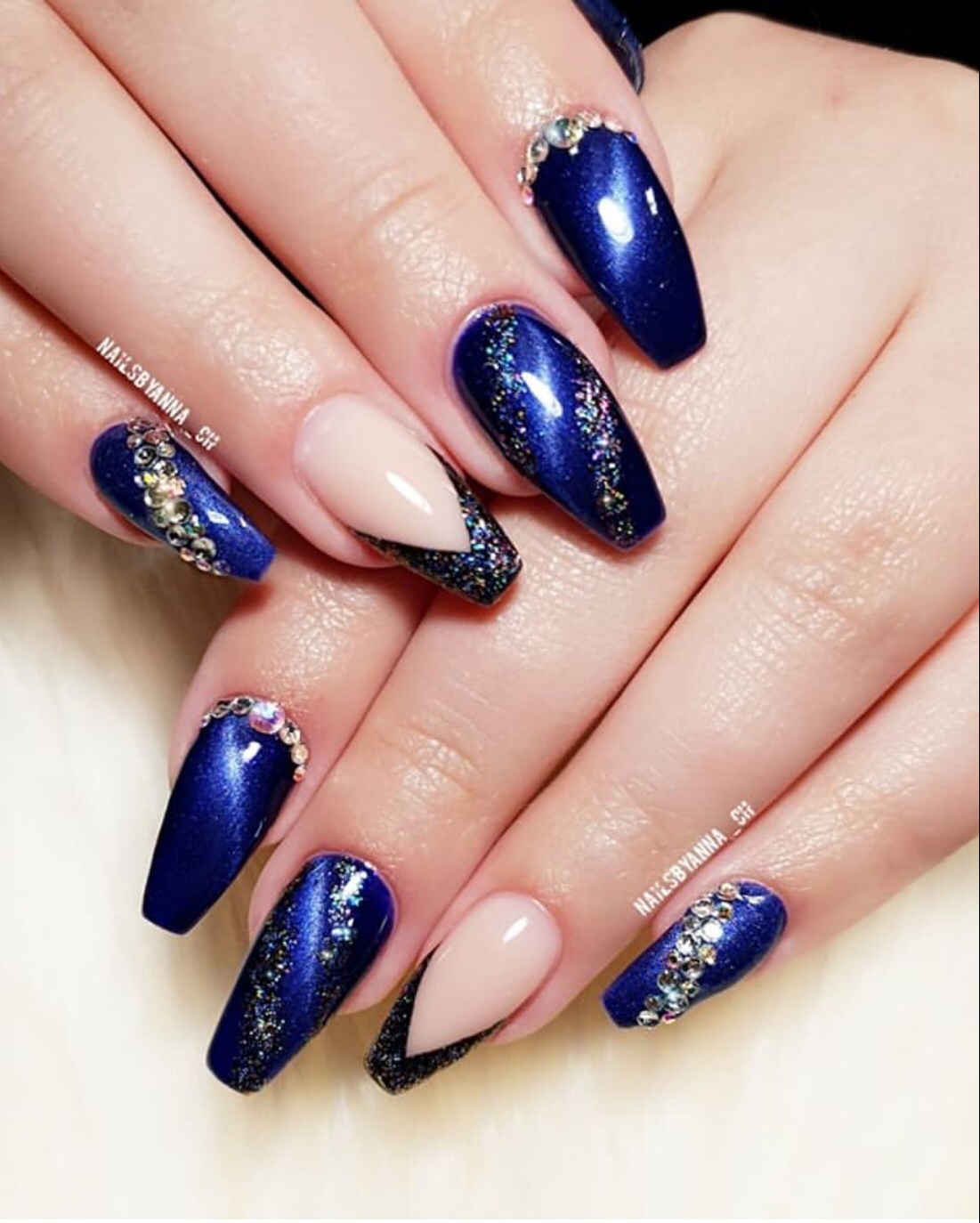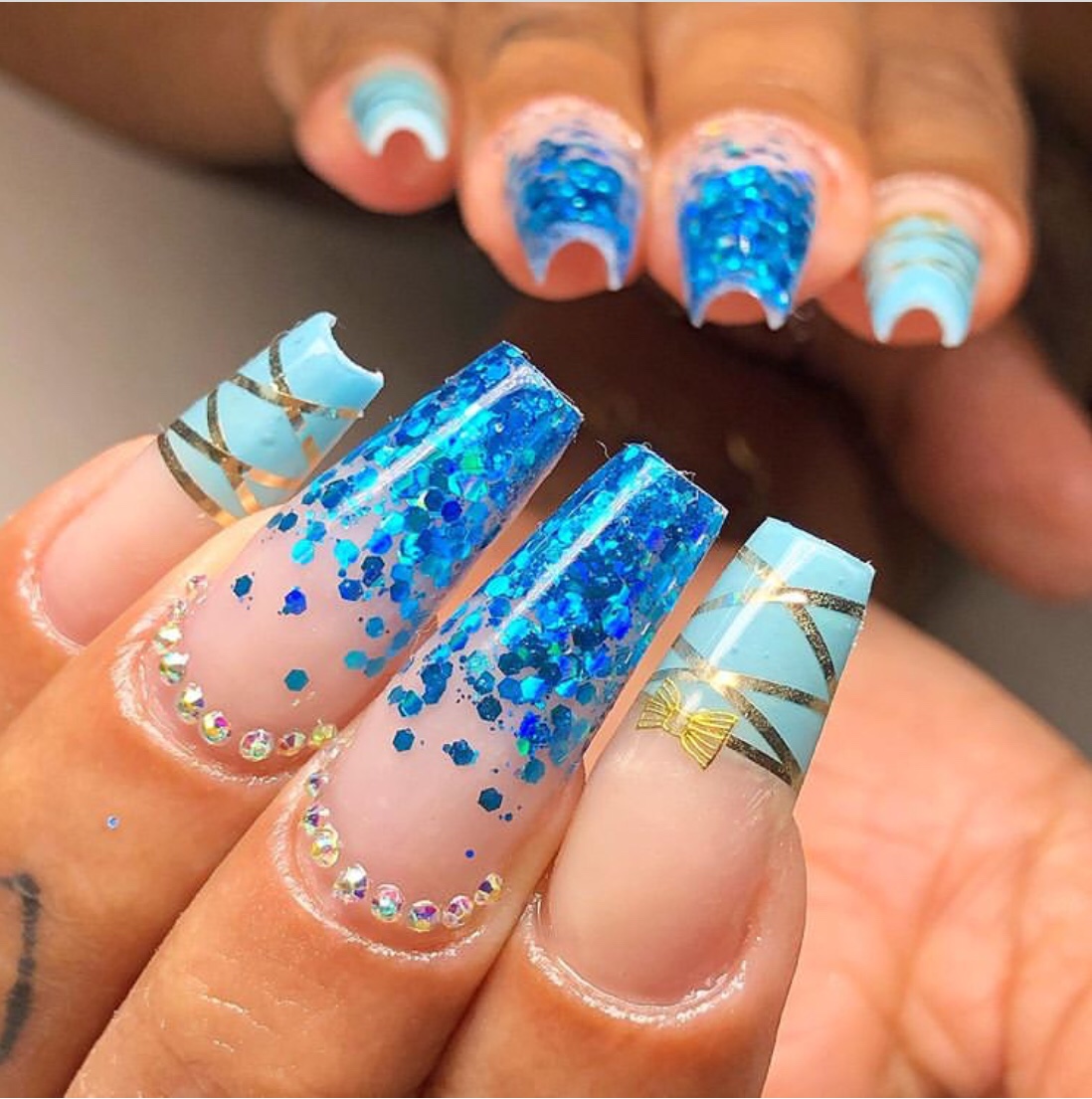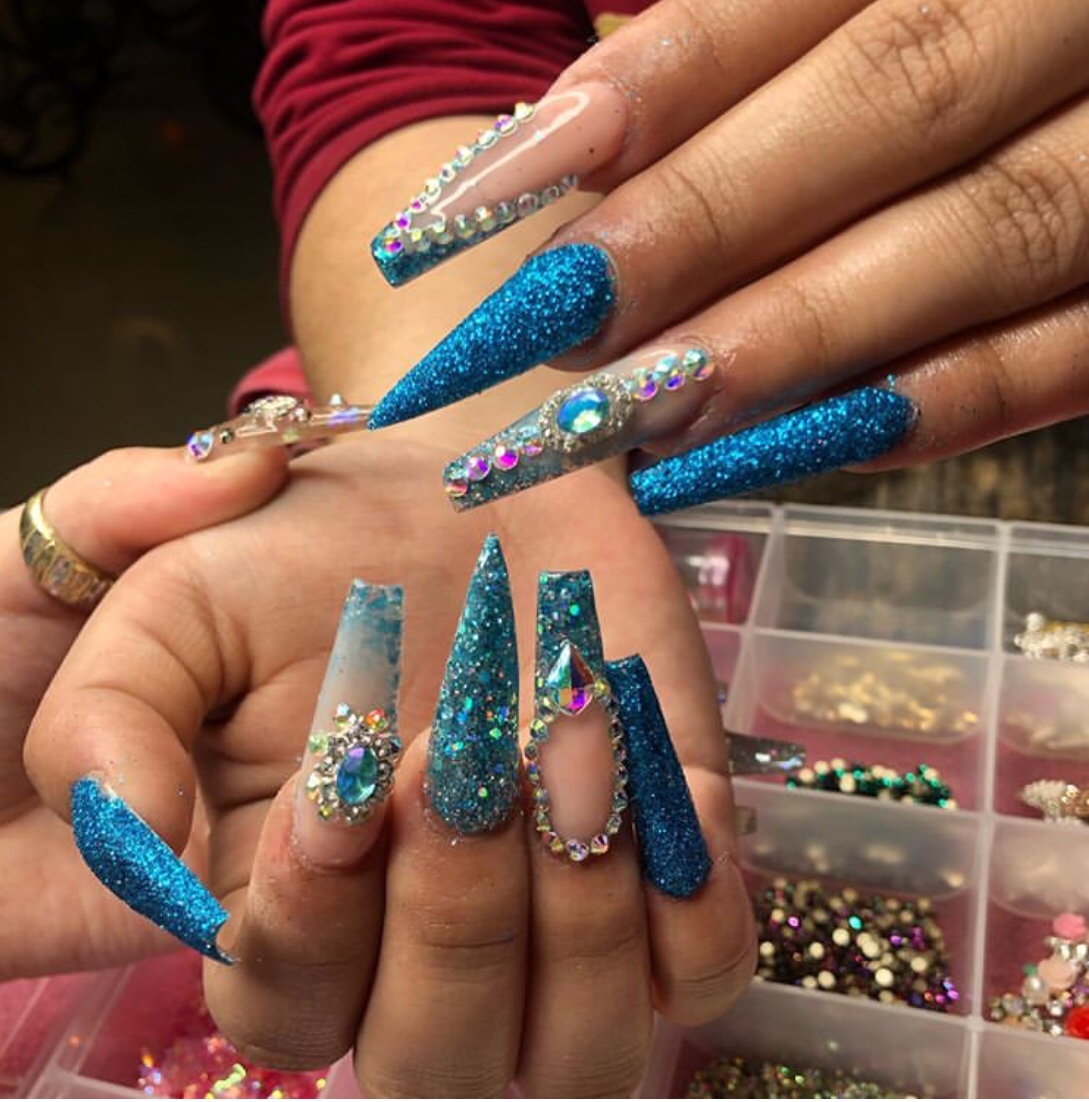 You can also choose ombre nail design for your blue nails. You can use different shades of blue to create the ombre effect or you can use different colours with blue to create the ombre nails.
Mix and match blue nails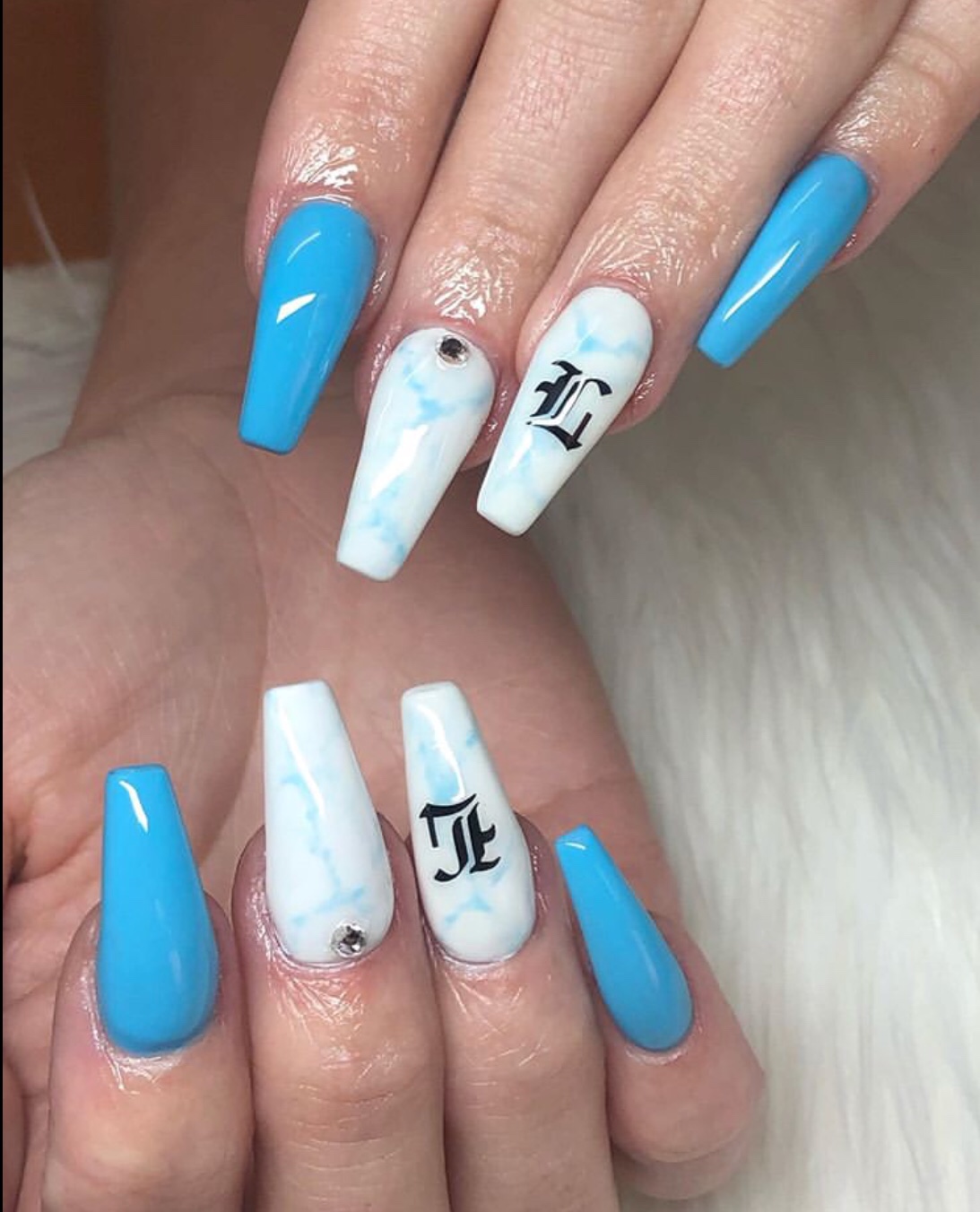 You can use different shades of blue for your nail designs or mix blue with other colours for your nail design.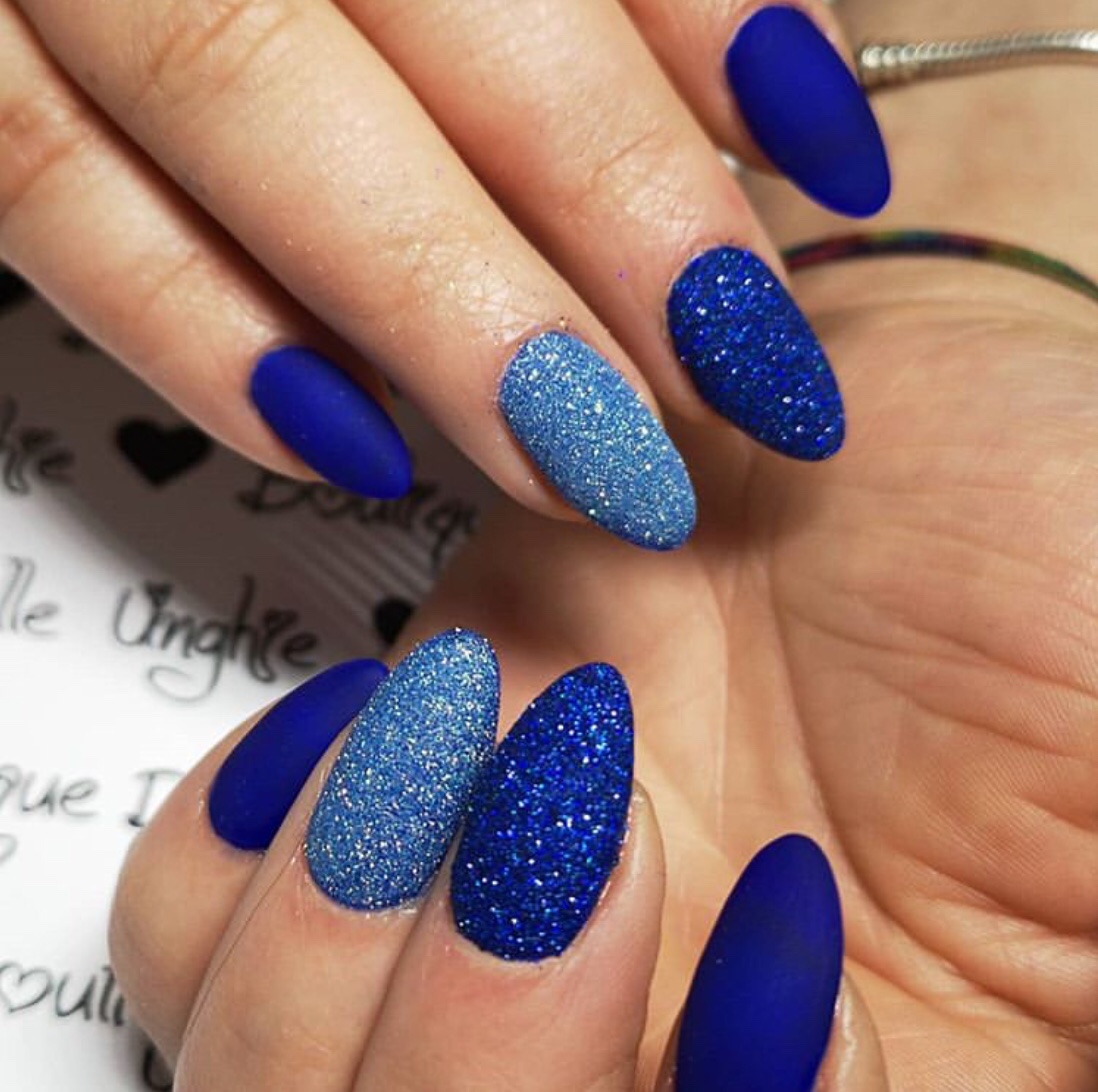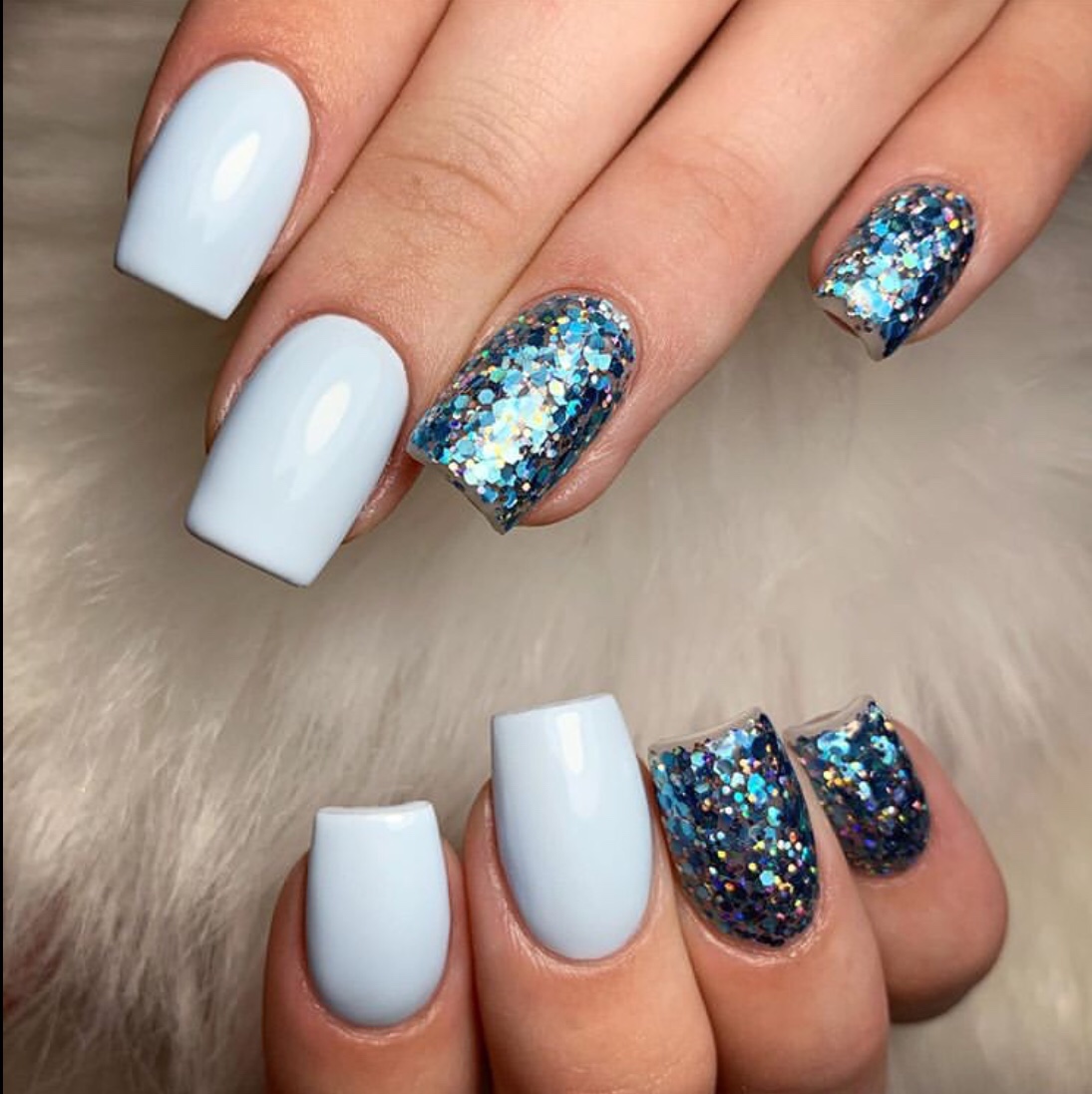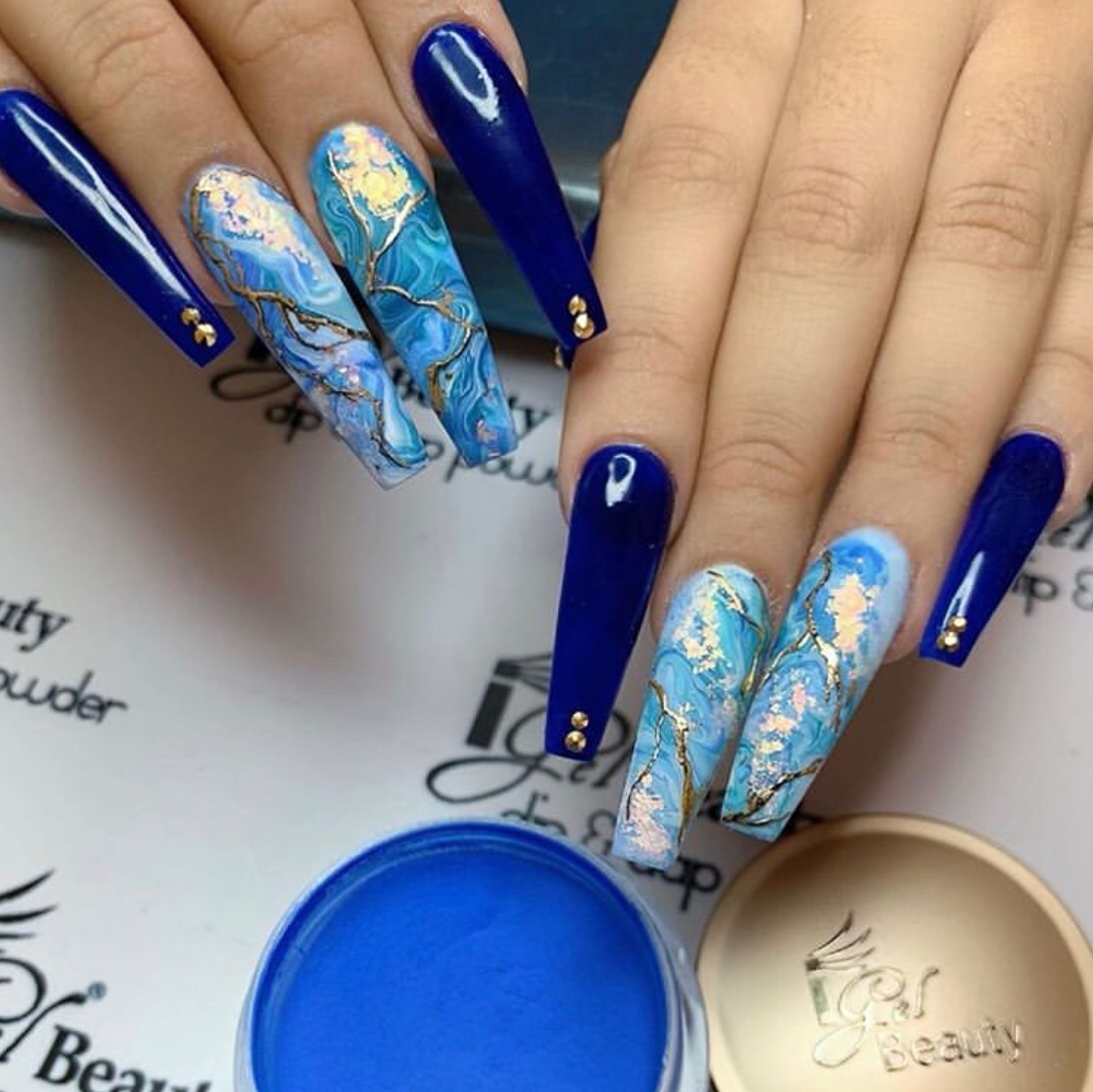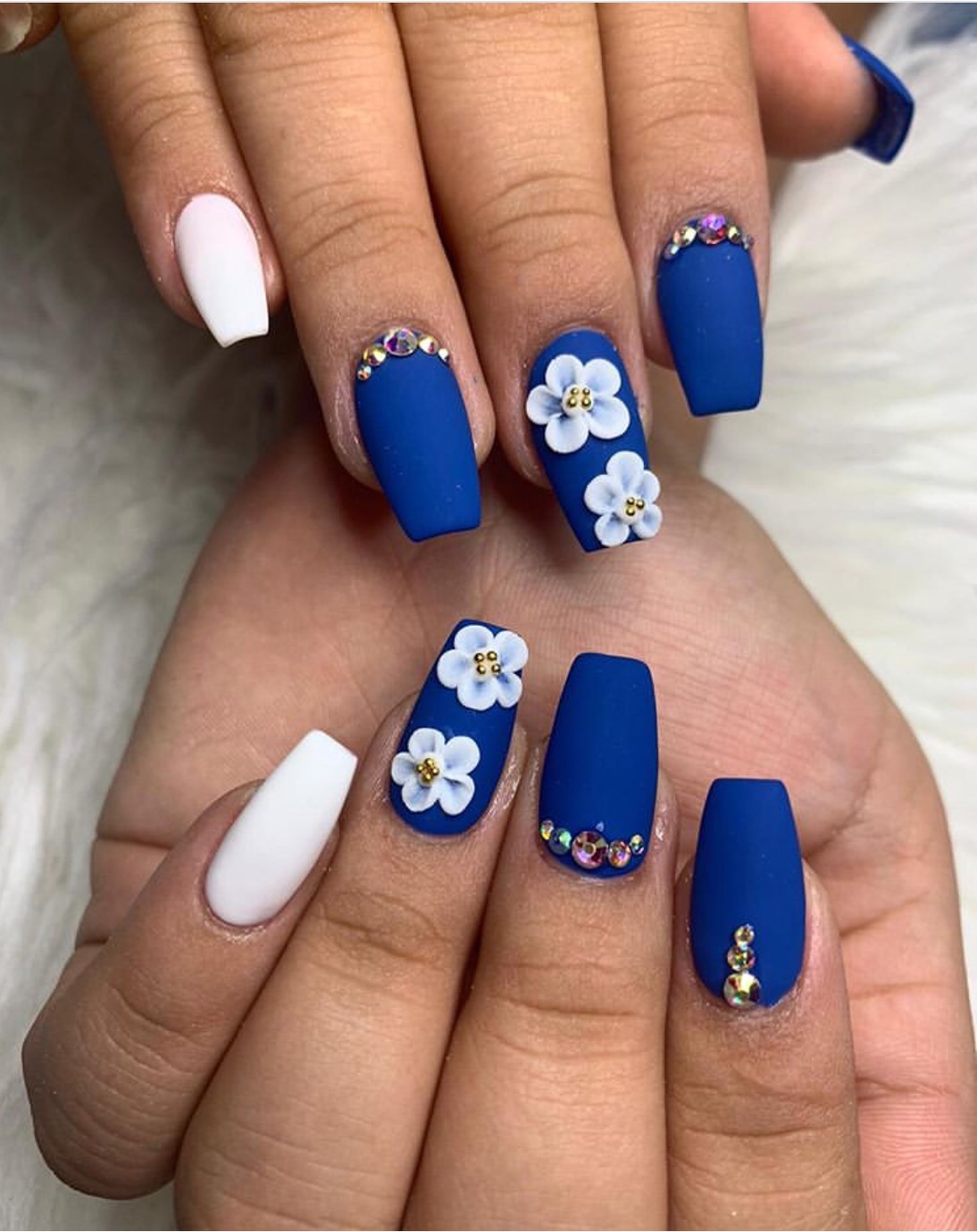 SEE ALSO:
50+ GLAM NAIL DESIGNS FOR PROM
70+ SMASHING RED NAIL DESIGNS
40+ VALENTINE NAIL DESIGNS
This article may contain affiliate links and I may earn a little commission if you purchase through my link. But this is at no extra cost to you. See here for images disclaimer