Christmas is just around the corner, and what better way to get into the festive spirit than with some fabulous acrylic nail designs? If you want to take your holiday style to the next level, then these simple yet chic acrylic nail designs are perfect for you. They are easy to achieve, but they will make your nails stand out at any Christmas party or gathering. Let's get started!
Glittery Christmas Trees
Christmas trees are a staple in every home during this festive season, so why not incorporate them into your nail design? Paint your nails in a dark green base color and then use a glittery nail polish or nail glitter to create the tree shape. Add some colorful rhinestones or tiny ornaments to complete the look.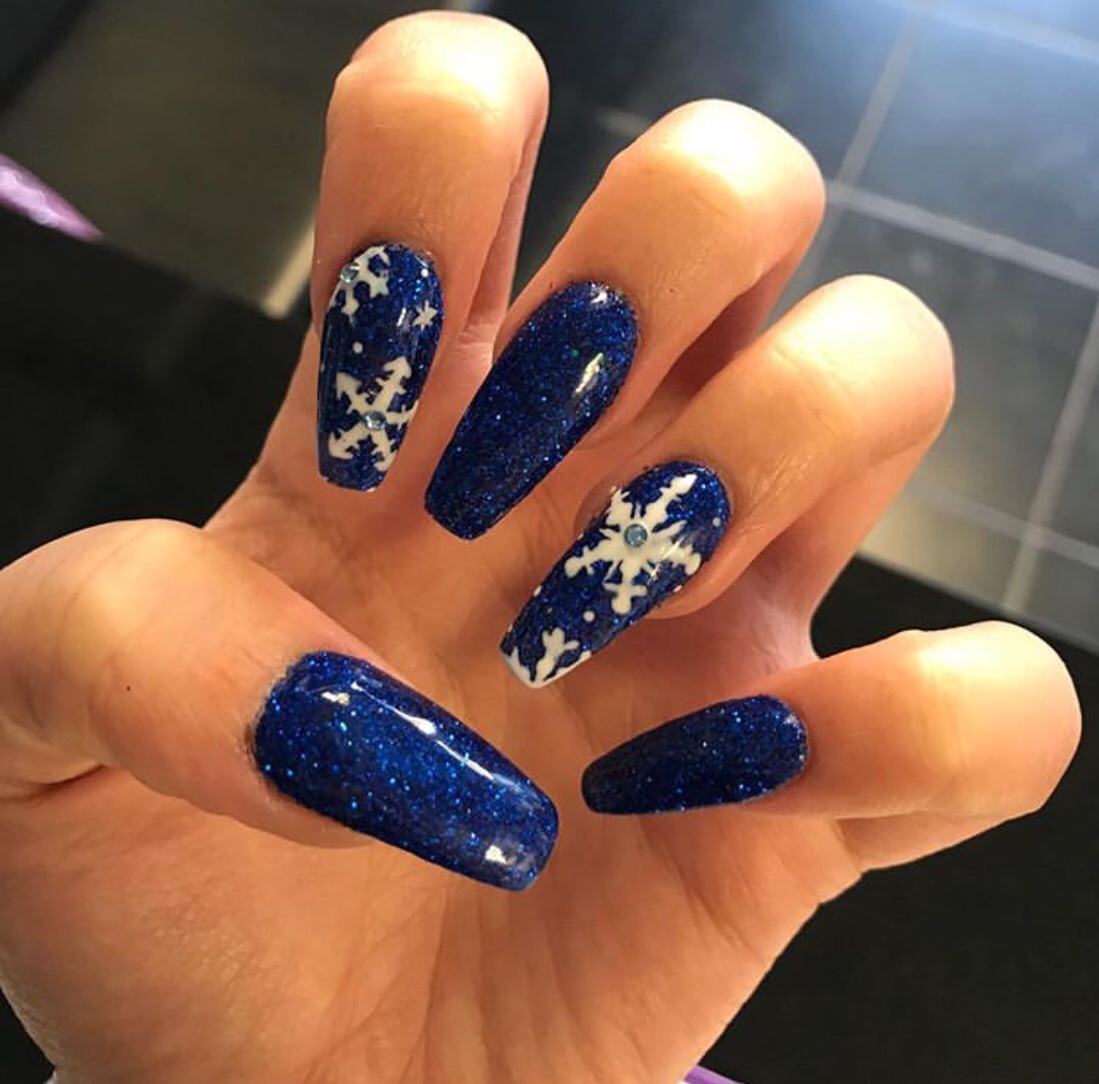 Silver Snowflakes
Snowflakes are synonymous with Christmas, and they make a stunning addition to your acrylic nails. Apply a silver or white base color and then use a thin nail art brush to paint delicate snowflakes in different shapes and sizes. Finish off with a top coat to seal in your stunning snowflake design.
Candy Cane Stripes
Who doesn't love candy canes during Christmas? This nail design is perfect for capturing the essence of the holiday. Paint your nails in red and white stripes, resembling the classic candy cane pattern. You can paint all your nails in this design or just one accent nail for a more subtle look.
Holiday French Tips
Give the classic French manicure a festive twist by adding some holiday-inspired colors. Instead of the traditional white tips, opt for red or green tips. You can even add some glitter or rhinestones for an extra glamorous touch. This design is simple yet chic, perfect for the minimalist fashionista.
Holly Leaves and Berries
Bring some nature-inspired elements to your nails with this holly leaf and berries design. Paint your nails in a deep red color and then use a thin nail art brush to create green holly leaves. Add tiny red dots or rhinestones to resemble berries. The final result will be elegant and Christmas-ready.
Rudolph the Reindeer
Rudolph the Red-Nosed Reindeer is a beloved Christmas character, and you can bring him to life on your nails. Paint your nails in a neutral or light brown color, and then use a black nail art pen or black acrylic paint to draw on the reindeer face. Add a red dot for the nose, and you're good to go!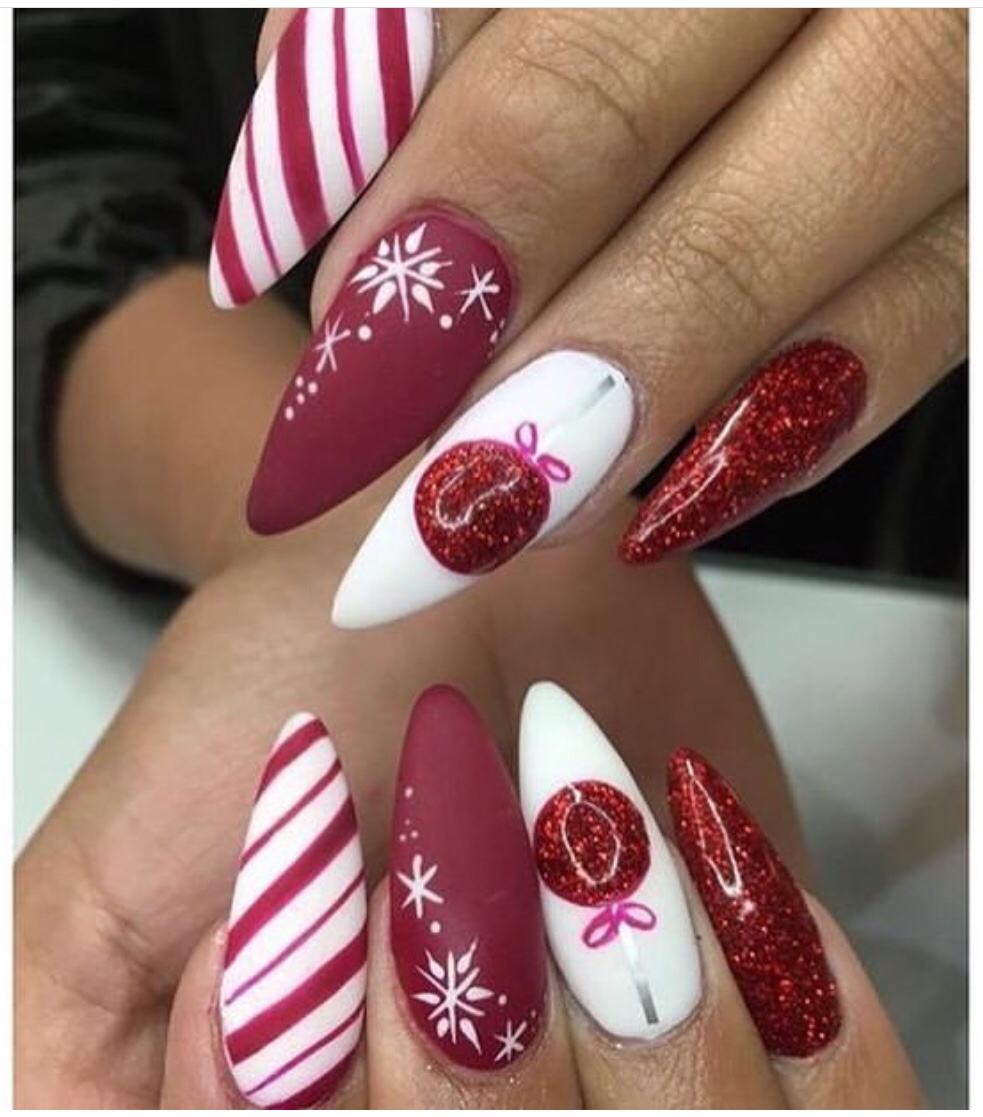 Related Posts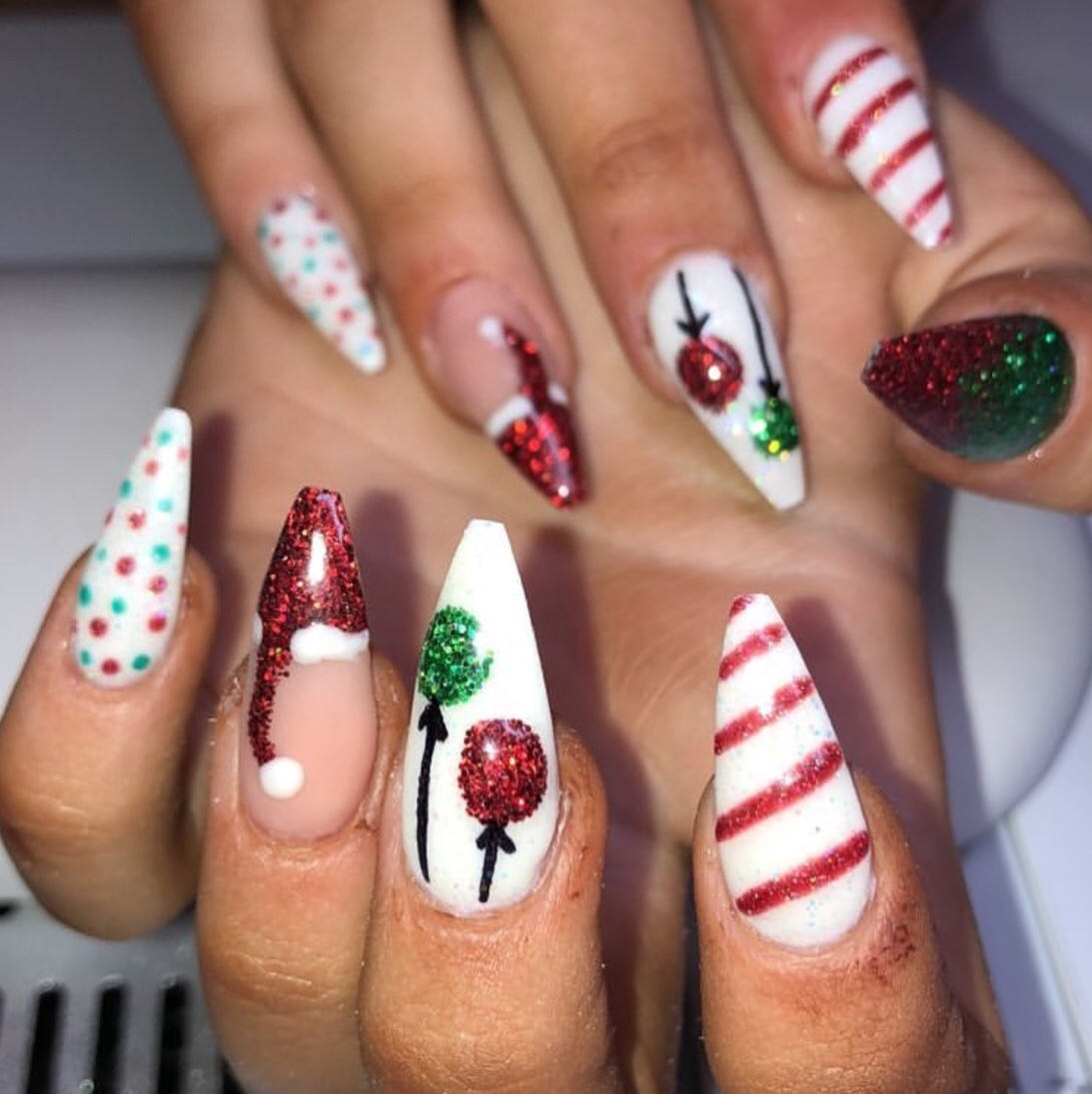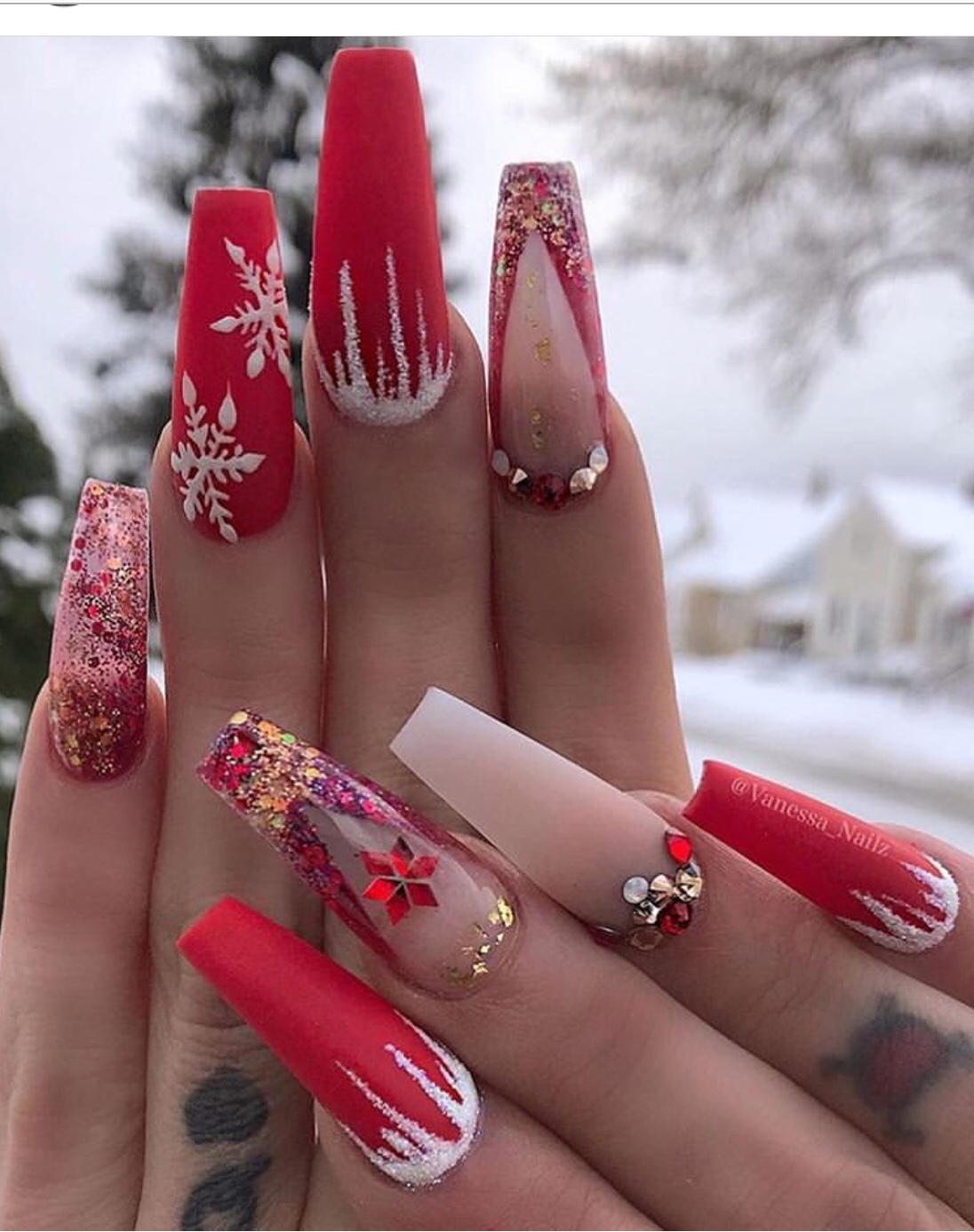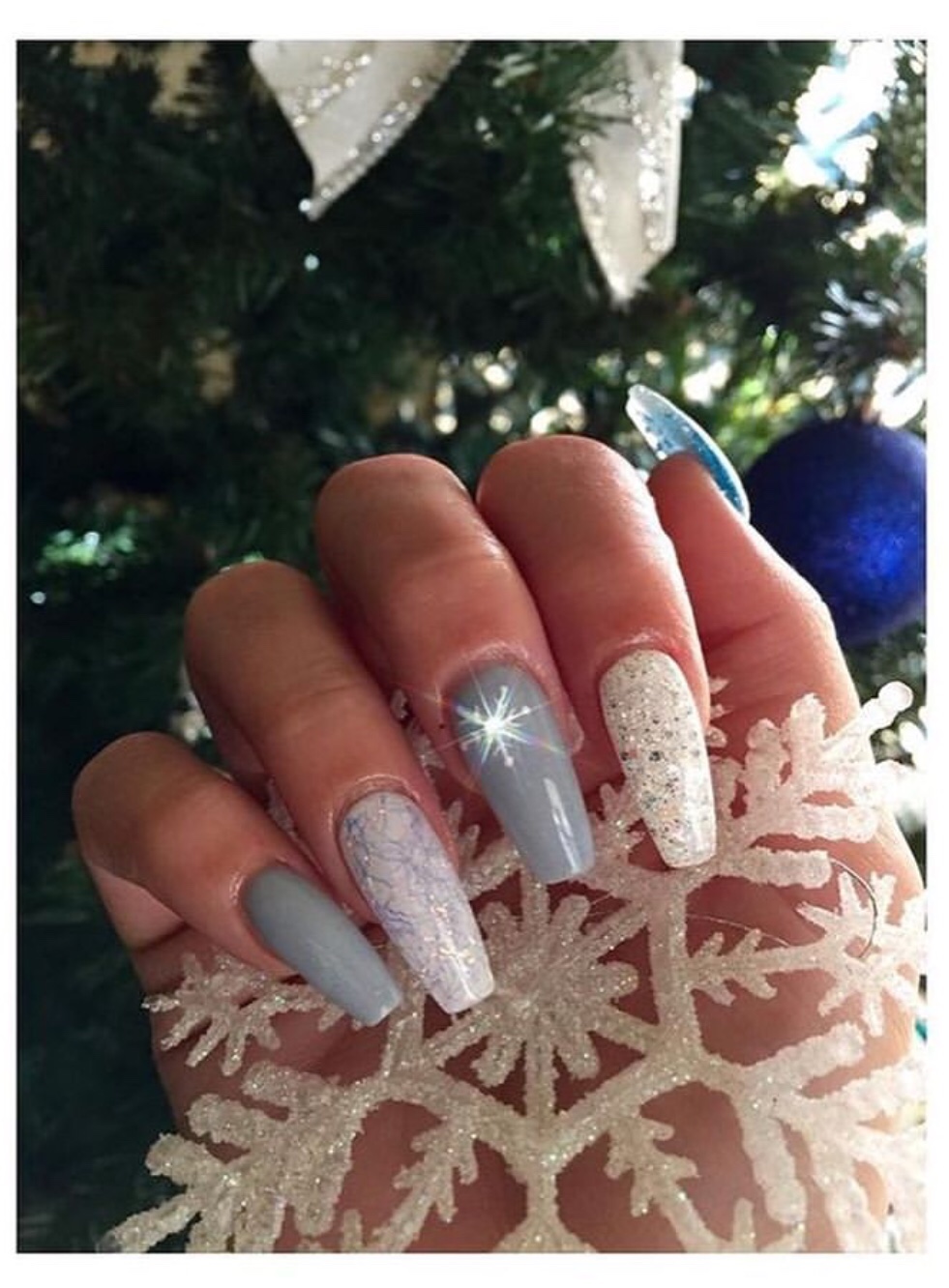 Remember to always apply a base coat before starting your nail art and finish with a top coat to protect and seal your design. These acrylic nail designs are not only simple to achieve but also super chic and festive. Whether you prefer a more subtle look or love all things glittery, there is a design for everyone. So, get creative with your nails this Christmas and let your fingertips shine bright at every holiday celebration!
The article may contain affiliate links and I may earn a little commission if you purchase through my links but this is at no extra cost to you. See image disclaimer here