Cutting your hair is one of the most difficult decisions for a woman to make. But once you take that bold step, you realise that it's actually fun. And there are so many beautiful hairstyles you can try.
If you are trying to decide whether or not to cut your hair, then these photos might be the final push you need to get started.
Short curly hair can be difficult to maintain but not when you have the right product. With the right product, your hair can look gorgeous and stunning for a really long time.
Once you have cut the hair, a product like Aunt Jackie's Curl La La Defining Curl Custard can make your curls pop. Below are some gorgeous curly hairstyles you can rock with your hair once you cut it.
Short curly hair ideas for cut hair
Mohawk:
Mohawk is a haircut style that never goes out of style, you can try mohawk for your short hair. To get the mohawk look, both sides of the hair are shaved. You can completely shave the sides or not. Then the center of the hair is left with a lot more hair.
So you can try the mohawk haircut for your short curly hair. To get this look, the sides of the hair is shaved and sometimes the back is shaved down too. Then the top pat of the hair is left short but longer and curled like these ones below.
Layered curls:
For a more textured hairstyle, you can try a layered curly haircut. Unlike the mohawk, this haircut is a lot more official as the hair is cut evenly all around. So it looks a lot more professional.
Whiles the mohawk haircut might not be appropriate for a lot of workplaces, the layered curls haircut will be a more appropriate look for such workplaces.
Short curly hair
If you've already cut your hair but it's too short for a mohawk and layered curls, you can still rock curls with your teeny weeny afro hair. To do this, dampen your hair with some water and apply some curl defining cream in it, then proceed to brush and watch how curly your short hair can be.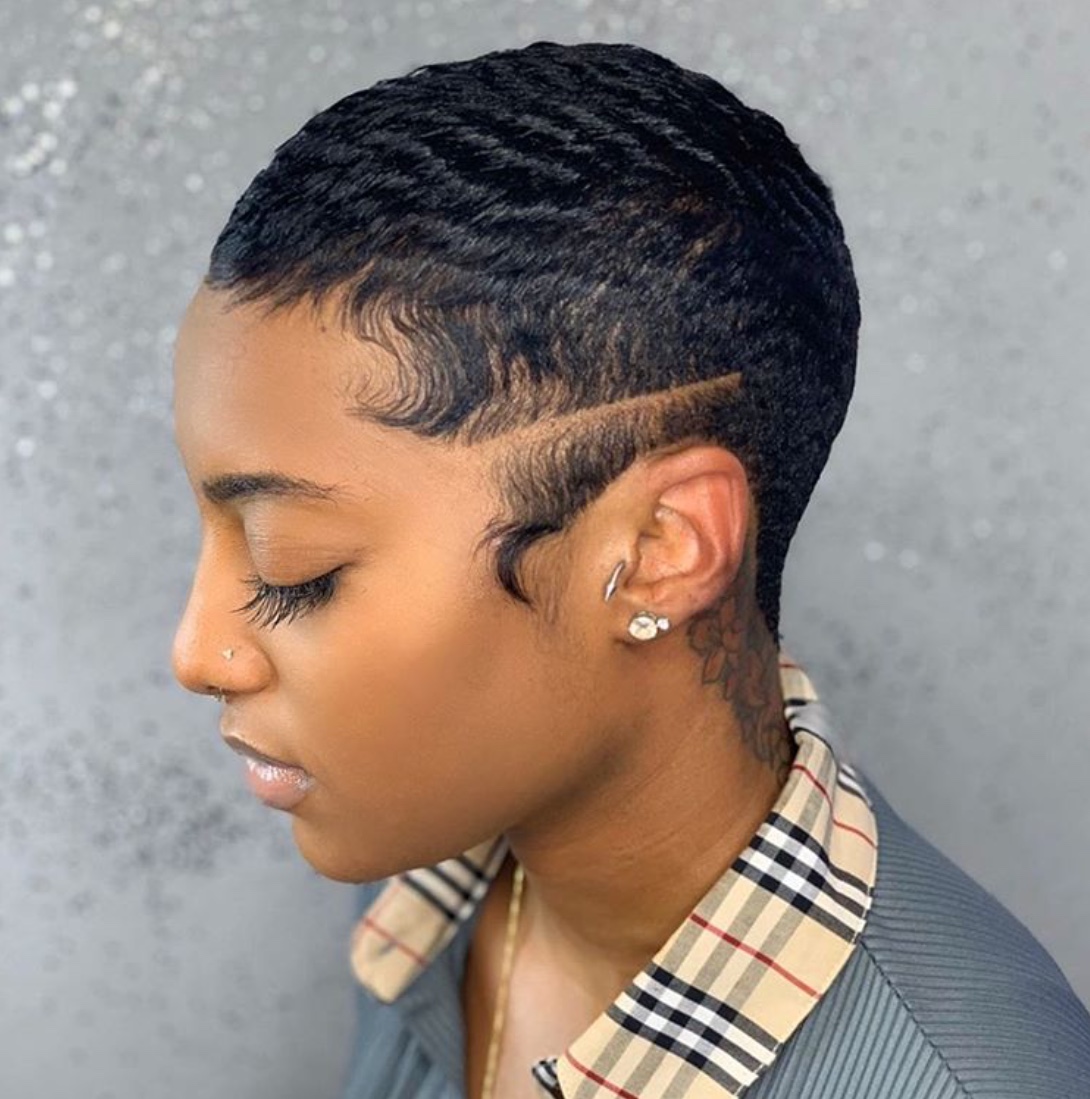 SEE ALSO:
9 TWA HAIRSTYLES FOR SHORT NATURAL HAIR
6 HAIRCUT STYLES FOR WOMEN