Well, haircut styles aren't just for men. Women can also rock shaved haircut styles. And we can all agree that haircut looks good on women.
So, if you've finally decided to go for the big chop, there's nothing really stopping you. Here are some haircut styles for women to inspire you.
Haircut styles for women
Shaved haircut
Want to transition your relaxed hair to natural? Then let's start off with the big chop. Completely cut your hair short to about 1 inch or less. Then moisturize your hair and apply some hair gel in it then brush it down to the sides.
If the above haircuts are too down for you, you can also try this one below. This is also a big chop but it isn't completely shaved. Here, there's about two to three inches of hair left to work with and you can define your curls and rock this beautiful haircut style.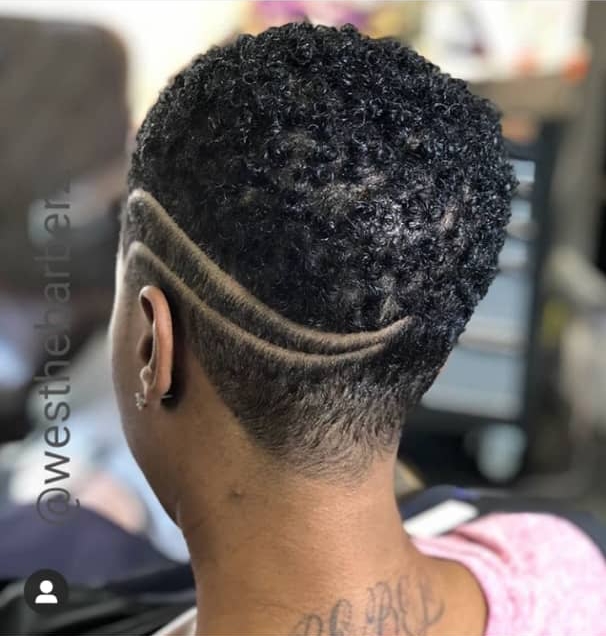 Mohawk haircut
Another style you can try is the mohawk. Here the sides and the back of the hair are completely shaved down. Leaving the top part of the head with a lot more hair. Now you can define your curls on the top part. To do this, dampen your hair and apply a curl defining cream, then brush it.
If your hair is a bit longer, you can try defining the curls by braiding two-strand twist-outs or bantu knots. Moisturize your hair and apply a twist and lock gel to it, then braid it. Leave it in overnight and unbraid it in the morning to define your curls.
This article may contain affiliate links and I may earn a little commission if you purchase through my link. But this is at no extra cost to you. See here for images disclaimer