Lately, most African women are choosing to rock their beautiful natural hair. So if you've decided to go natural and use your natural hair, then we've got some beautiful hairstyles for you.
Most people don't keep their natural hair because it can be difficult to style it. But that is no longer a problem as there are now so many different natural hairstyles you can try. See below for some natural hairstyle ideas.
Natural hairstyle ideas
Buns and puffs
This is a fun hairstyle that is so easy to do. You can have two buns or one big top bun. For more texture, chunky cornrows can make a great addition to your buns and puffs.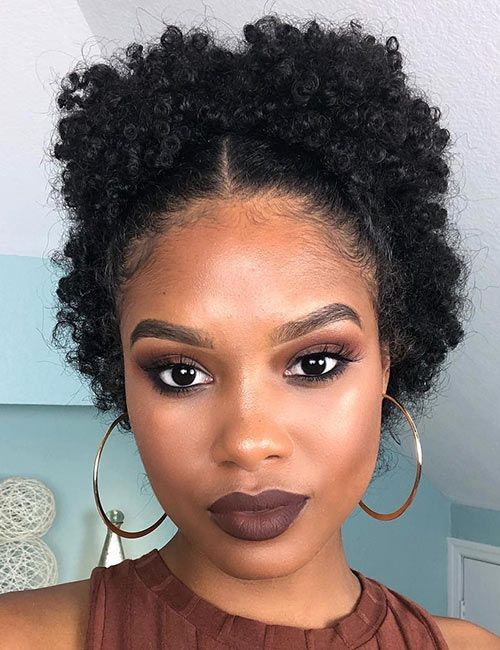 Side cornrow
Side cornrow is also another classy way to style your natural hair. You can choose to make the cornrows bigger or smaller and you can also choose to do the cornrow at both sides to give it a fauxhawk effect.
Middle braids
You can also try braiding just the middle part of the hair. There are so many different ways to do this to make your hair unique and beautiful. So braid just the middle part and sleek the sides down to the back and hold it all in a tight bun at the back of your head.
Finger coils
If you want a short natural hairstyle with lots of texture, then finger coil is a great option. It looks great whether your hair is very short or a bit long. You can use some hair oils to add a little bit of shine to your coils.
Short curly hair
Short curly hair is also a beautiful way to style your natural hair. You can layer the curls or for a bolder style, try a faded haircut with curls. Faded haircuts and mohawks are edgy looks for women that go best with curly hair.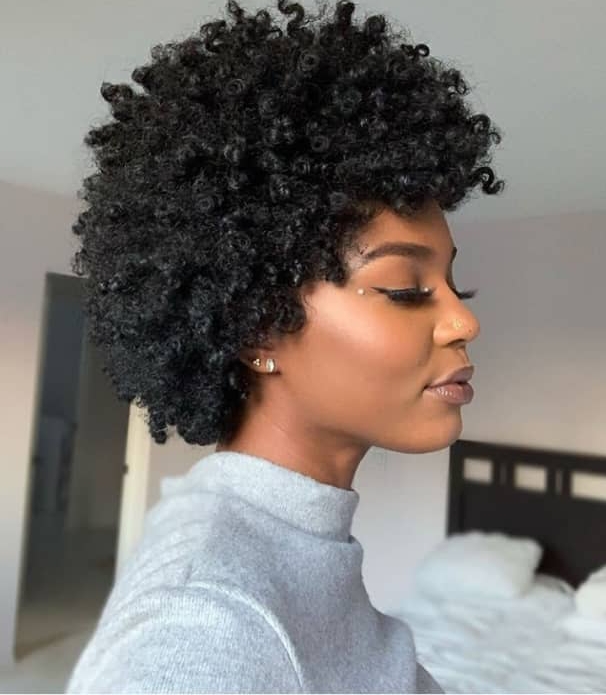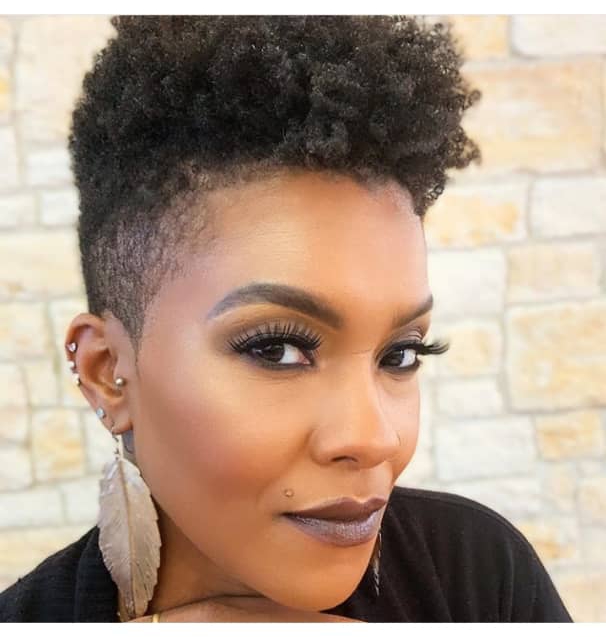 Afro hairstyle
For a bold look, you can wear your hair afro this way. It can be difficult to comb your hair in its natural state. So it is advisable to make sure your hair is moisturized before combing through.
Two strand twist out
Two strands twist out is an elegant protective natural hairstyle. It is one of the best ways to curl your hair without using heat. You can wear twist outs for some time and when you are ready for a change, you can unbraid it to release the curls.
see here for images disclaimer