Who doesn't enjoy vacations? It's time for you to relax and enjoy with your friends and loved ones. Life and work can get hectic and stressful and that is why it is always important to give yourself a break.
Getting ready for vacation can be exciting yet challenging, especially when you are not sure what to pack and what to leave behind. Most people end up packing things they don't even use and others leave behind very important things that they have to buy replacement on their trip.
In all, I believe it is better to pack something and not need it than to need it and not have it and instead have to spend on something you already have. A hair tool like SUNMAY Voga 2 in 1 Cordless Hair Straightener and Curler can solve a lot of your hair problems on vacation.
While you are packing and planning your outfits and things you will do on vacation, one important thing you should not forget about is your hair. So in this post, we will take a look at some hair products and tools that you should bring with you on your vacation.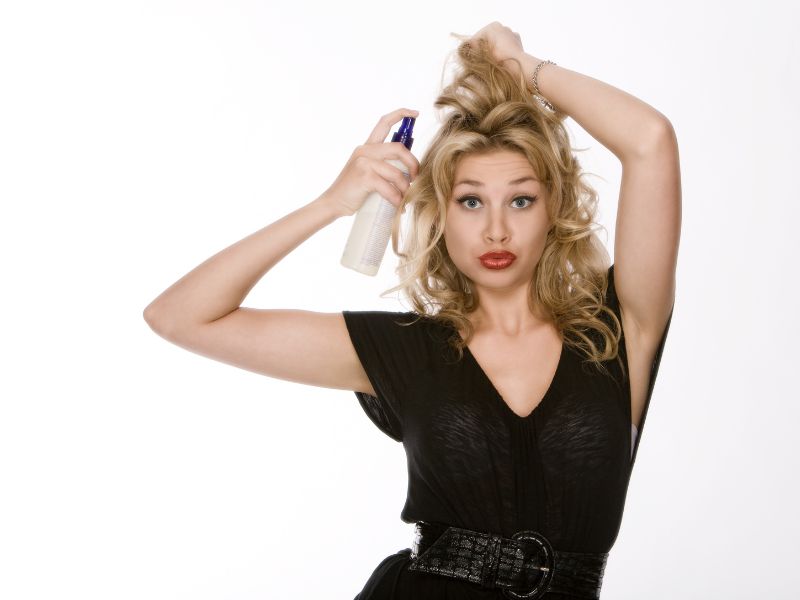 3 hair products to bring on your vacation
Dry shampoo
Before you leave for the vacation, make sure to give your hair a deep cleanse. Pre-poo your hair and then wash your hair with shampoo in order to ensure that your hair is indeed clean. It will be best to go to the hair salon for this treatment and let your hairstylist know you are going on vacation. Once that is done, your stylist will moisturize your hair and style it for you.
But this won't last throughout the vacation period and that is why it is important to bring along a dry shampoo. With a dry shampoo, you can always give your hair a cleanse without having to worry about going through the process of washing it.
Leave-in conditioner
Leave-in conditioner will come in handy if you have dry hair. It will keep your hair moisturized and make it easy to comb through and detangle. It's also good for hair that tends to get frizzy. If your vacation is in a humid region, then don't forget your leave-in conditioner.
Hair oils and moisturizer
Oils like jojoba, argan oil or which ever hair oil you prefer will help you keep your hair moisturized through out your vacation. The oils will also protect your hair from sun and heat damage.
5 Hair tools to bring on your vacation
Hair brush and combs
I know, it sounds like things no one will forget to pack when traveling but you may be surprised. Don't forget to bring along a hair brush and a wide tooth comb. Using wide-tooth comb will make it easier to detangle your hair and prevent breakages when on vacation. Once you are done with the comb, you can go ahead and brush and style your hair as you please.
Hair ties and hair pins
These will come in handy when you are running late or having a bad hair day. With a hair tie, you can simply hold your hair in a bun or a ponytail and you are good to go.
Scarves, headband and a hat
Another save for bad hair day. Wearing a headband or scarf can cover up any hair problems you may encounter on vacation. Even a hat can get the job done too. Aside from that, they can be useful when you get bored and tired of rocking the same hairstyle on vacation.
SUNMAY Voga 2 in 1 Cordless Hair Straightener and Curler
This is the perfect hair tool to bring on vacation. It is small in size and so won't take much space in your bag and the best part is, it is 2 in 1, so you can use it to straighten your hair or curl your hair. If you have frizzy hair, then this hair tool is for you.
The cordless nature means once it is charged, you can use it without having it plugged in. This hair straightener and curler has 3 heat settings (165, 185 and 205 degrees Celsius), so you can choose your preferred temperature.
Also, it comes with other things that will be convenient for your travel, you will find a hair clip, a tail comb and a bag that you can put these tools in when traveling.
SUNMAY Voga 2 in 1 Cordless Hair Straightener and Curler
2 in 1 hair dryer and straightening brush
Another hair tool that you should bring with you on vacation is a 2 in 1 hair dryer and straightening brush. The reason we recommend 2 in 1 products is that it is a lot more convenient and you pack less. If you are going to be swimming on vacation, then this product will be a lot useful for you. Also, when you have been on vacation for long, you can wash your hair and dry it yourself using your 2 in 1 hair dryer and hair straightening brush.
Vacations are fun and good for your body and mind, but sometimes, you get back from vacations with damaged hair because you are not able to give your tresses the same care you give them when you are home. But with these hair products and tools you can enjoy your vacation knowing that your strands are well taken care of.