Are you looking to switch up your hairstyle and add a touch of hotness to your look? Well, look no further! In this blog post, we will discuss the hottest men's haircut styles that are sure to make heads turn. From classic to edgy, we've got you covered. So, let's dive in and discover the perfect hairstyle for you!
The Undercut:
One of the trendiest hairstyles right now is the undercut. This cut features short hair on the sides and back, while leaving the top longer. It provides a great contrast between the shorter sides and the fuller, textured top.
The undercut allows for versatility, as you can style the top in various ways, including slicked back, textured, or even with a quiff. This versatile cut suits men with different face shapes and hair types, making it a top choice amongst stylish individuals.
The Pompadour:
The pompadour is a timeless haircut that has recently made a strong comeback. This style, made popular by iconic figures like Elvis Presley and James Dean, is all about volume and elegance. It features long hair on top, styled upward and backward, while the sides and back are kept shorter.
The pompadour exudes a classic and sophisticated look, suitable for both formal occasions and everyday wear. With some high-quality pomade, you can achieve the perfect height and hold for this dapper hairstyle.
The Fade:
For those who prefer a clean and crisp look, the fade haircut is an excellent option. The fade involves gradually blending hair from short to long, either from the sides or the back. This creates a seamless transition, providing a polished appearance.
The fade can be combined with other styles, such as the pompadour or quiff, to add extra flair. Furthermore, this haircut is low-maintenance and can be easily maintained by regular visits to the barber for touch-ups.
The Textured Crop:
If you're after a modern and effortlessly cool look, the textured crop is the way to go. This haircut involves short and textured hair all over the head, combined with a slightly longer fringe in the front. The textured crop is perfect for those with thick hair, as it enhances the natural texture and adds dimension.
This style can be easily achieved with a small amount of styling product for a messy yet polished appearance. Whether you're heading to the office or a casual outing, the textured crop will ensure you look stylish without much effort.
The Quiff:
Last but certainly not least, we have the timeless quiff. The quiff is a versatile and bold hairstyle that refuses to go out of fashion. It features longer hair on top, volumized, and styled back, while the sides and back are cut short.
This style allows for various lengths and can be tailored to suit individual preferences. The quiff can be adjusted from neat and structured to messy and textured, depending on the occasion and personal style. With a touch of product and some quick styling, you'll be looking like a true trendsetter.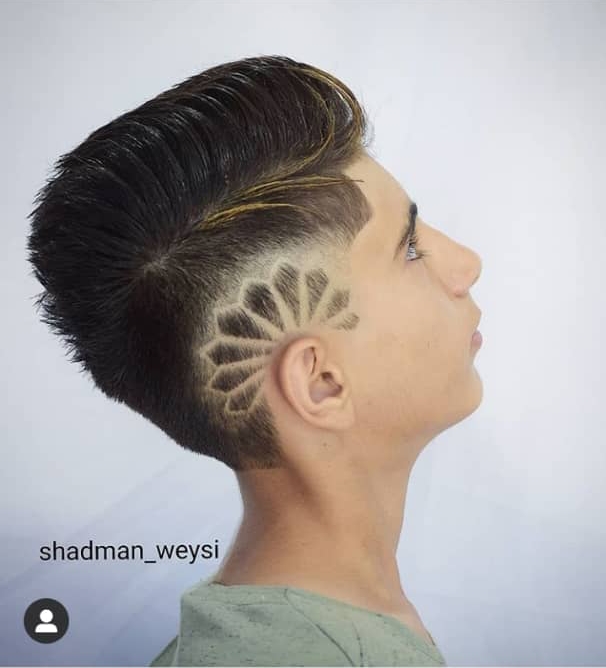 In conclusion, there is a wide range of hottest men's haircut styles to choose from, allowing you to find the perfect match for your personal style and preferences.
Whether you opt for the undercut, pompadour, fade, textured crop, or quiff, these cuts are guaranteed to make you look stylish, confident, and undeniably hot. So, why not change up your hairstyle and embrace a fresh, new look today? Your crowning glory deserves it!